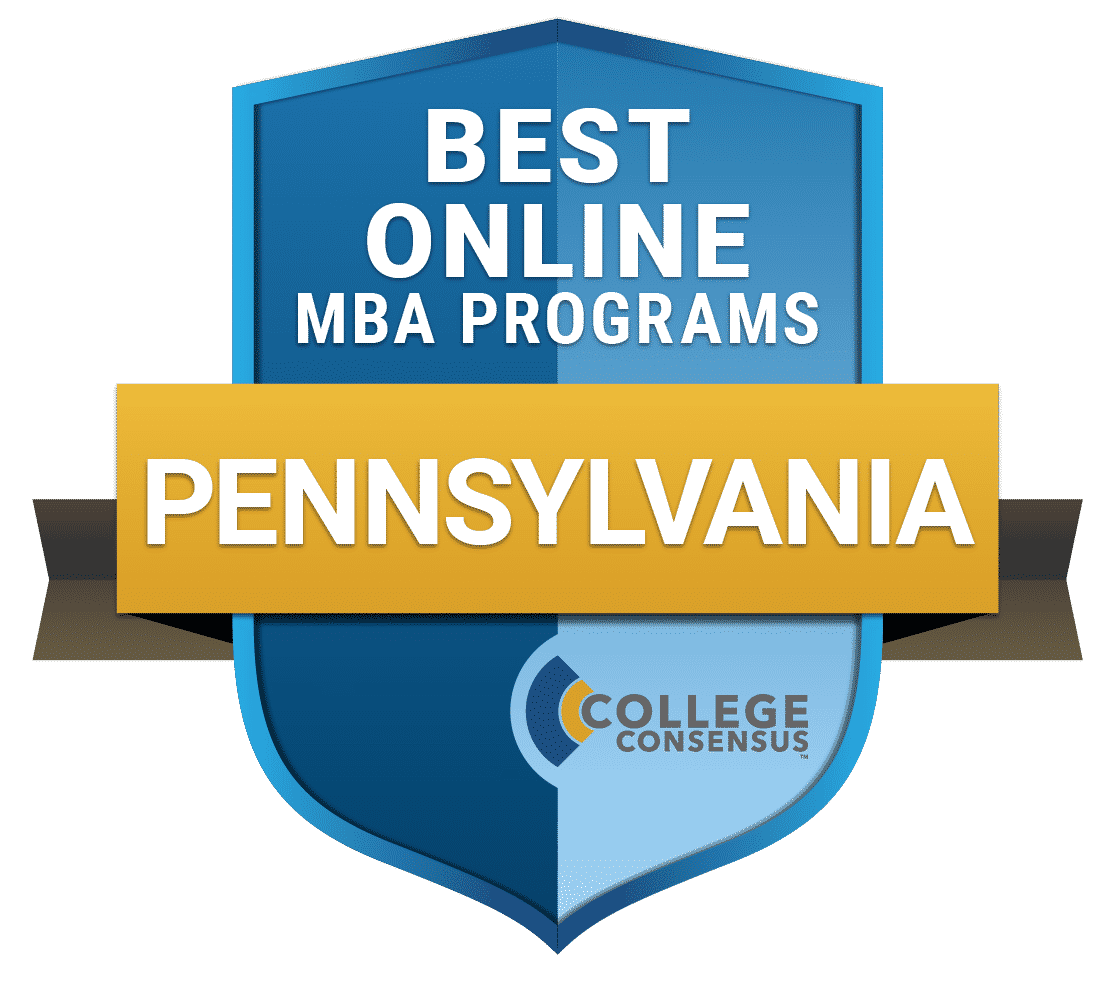 In architecture and construction, a keystone is a wedge-shaped rock or stone that is placed at the top of an arch that works to stabilize all archway pieces in place and keep the structure from tumbling down. As a reflection of this engineering reality, Pennsylvania is centrally located as a keystone of the original thirteen colonies earning it the name of the Keystone State. It is fitting that Pennsylvania houses many of the top Online MBA programs in the country. Many of these degrees that give business managers a strong foundation to lead companies and teams throughout every industry in our economy today hail from the great Keystone State.
In 1681, Pennsylvania was given to William Penn by King Charles II to pay down a debt. The name "Pennsylvania" means Penn's Woodlands. The state became an original member of the United States in 1787. It was the second state to join the union, just after Delaware. It consists of just over 1,200 square miles of water and nearly 45,000 square miles of land.
The capital of Pennsylvania is Harrisburg, but Philadelphia is the largest and most heavily populated city in the state. The area is steeped in history, thus tourism is a thriving business in the area. Top tourist locales in Pennsylvania include the Liberty Bell and Independence Hall, the building where the Declaration of Independence was signed by American forefathers in 1776.
Pennsylvania maintains a state population of 12 million, making it the sixth-largest populated state in the nation. Some of the nation's oldest colleges and universities can be found in the state including the University of Pennsylvania established in 1751 and Moravian College founded in 1742.
The Online MBA
Besides its rich American history, strong education also permeates the state of Pennsylvania. It offers a plethora of high-quality business schools offering on-campus and online programs. Students travel from all over the country to enroll in undergraduate business programs. And after graduation, they get the advantage of pursuing engaging careers in the area. Those that wish to go back to school for the most widely recognized business education degree, the MBA, no longer have to put their career on hold. With more and more online MBA programs available, students can pursue this credential that continues to be a mainstay with business professionals looking to advance in the workplace. Here are five of the best online MBA programs in Pennsylvania.
Methodology
To rank the best Online MBA programs in Pennsylvania, we collected information from the Pennsylvania-based degrees, out of the 570 US online MBA programs. They were then examined and ranked upon their affordability, reputation, and convenience.
Affordability
To measure each program's affordability, the base tuition for each degree was calculated. All data was collected from each program or university website. The tuition was calculated for the entirety of the online MBA degree, minus the fees, books, and lodging. The Affordability Score is the base tuition inverted and then placed on a 100-point scale, and it attributes to 33% of the final ranking score.
Reputation
Each program's reputation was calculated by averaging scores from national MBA ranking sources: US News and World Report, The Economist, and Businessweek. The rankings were converted to scores on a 100-point scale, and then averaged to find a balanced consensus. The Reputation Score is the averaged score was placed on a 100-point scale, which attributes to 33% of the final ranking score.
Convenience
Each online MBA program's convenience is reliant upon a 100% online format, as well as if the GMAT/GRE admissions requirement is waived or omitted. The Convenience Score attributes to 33% of the final ranking score.

1
Arthur J. Kania School of Management

An online MBA with specializations in Accounting, Enterprise Resource Planning, Operations Management, Healthcare Management, Human Resources, and International Business is provided at the Arthur J. Kania School of Management at the University of Scranton. Distance learners interested in this stellar online MBA but not wanting to pursue an emphasis can pursue the degree as a general MBA. The Arthur J. Kania School of Management has made it a priority that this 100% online MBA would meet the needs of today's working professionals. The university's distance program offers the business leader a rigorous academic preparation. The AACSB-International deems the business school as one of the best in the nation, granting it its business accreditation. This online MBA is a great value with a tuition rate of less than $35,000. Distance learners are given access to the program's curriculum on a 24-hour basis and can complete assignments virtually anywhere in the world.
Affordability Score: 84.02
Convenience Score: 100.00
Reputation Score: 100.00
2
College of Business Administration and Information Sciences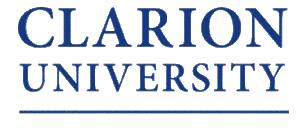 An online MBA with concentrations in Accounting, Nonprofit Business, Finance, Innovation and Entrepreneurship, and Healthcare is provided at the College of Business Administration and Information Sciences at Clarion University. The GMAT is a placement test many business school applicants would like to waive. The business school at Clarion recognizes that many other components of a candidate's admission packet can be good indicators of success; thus, they will forgo a GMAT requirement if the student meets certain academic criteria. Distance learners enrolled in this 30-credit hour degree can expect to be exposed to classes like Leadership and Organization, Strategic Management/Business Policy, Quantitative Analysis for Business, Operations Management and Information Systems, Management Accounting, Marketing Decision Making, Legal & Ethical Environment of Business, Advanced Managerial Economics, and Managerial Finance throughout the program's curriculum. The AACSB-International has endorsed the business school as one of the best in the nation with business accreditation.
Affordability Score: 100.00
Convenience Score: 75.00
Reputation Score: 100.00
2
John L. Grove College of Business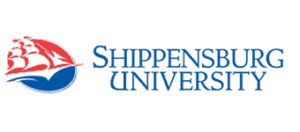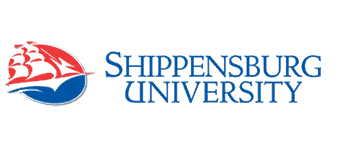 The John L. Grove College of Business at Shippensburg University offers an online MBA with Finance, Supply Chain Management, and Health Care Management emphases. Managerial Accounting, Supply Chain Management, Corporate Financial Management, Marketing Management, IT Management and Innovation, Contemporary Decision Making, International Business, and Organizational Leadership are some of the classes that distance learners will thrive in as they work through this stellar business degree. There are zero on-campus requirements throughout this online MBA and qualifying students with the proper academic and professional work experience can waive the GMAT test score submission during the admissions process. The tuition for this 100% online MBA lies just over $15,000, so students do not have to sacrifice affordability for this high-quality AACSB-accredited online distance degree in business. This 30-credit hour degree at Shippensburg is divided between ten courses. The themes of the classes include foundational courses, core courses, electives, and a capstone experience at the conclusion of the distance program.
Affordability Score: 100.00
Convenience Score: 75.00
Reputation Score: 100.00
2
College of Business and Public Management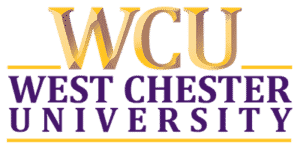 West Chester University delivers an online MBA with certificates in Entrepreneurship, Public Administration, Health Care Management, Business Analytics, Human Resource Management, and Project Management at the College of Business and Public Management. An attractive tuition rate of just over $15,000 comes along with this excellent 30-credit hour degree. Strategic Cost Management, Economic Analysis for Business, Financial Analysis and Valuation, Business, Society & Environment, Components of Effective Leadership, and Global Operations and Supply Chain Management are just a few of the high-powered core courses students are exposed to while working through the ten-courses online MBA. The quality and academic integrity of the College of Business and Public Management is obvious in the business school's being accredited by the AACSB-International. The Middle States Commission on Higher Education regionally awards the West Chester University with its regional accreditation. The school got its start in 1871 and like many other universities across the country, was formed initially as a normal school charged with training public school teachers for successful careers in education. That commitment to a high-quality education is still apparent at West Chester.
Affordability Score: 100.00
Convenience Score: 75.00
Reputation Score: 100.00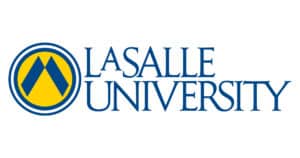 An online MBA with concentrations in Accounting, Marketing, Business Systems & Analytics, Finance, and Management is provided at the School of Business at La Salle University. The business school's priority for this 100% online MBA is to enable graduate students to become strategic thinkers through integrating discipline-specific leadership knowledge, strategy, and teamwork. Distance learners will focus on business-related written and verbal communication skills while understanding how the business environment influences operational reporting, decision-making, financial analysis, and global and regional markets. Program candidates looking for the added perk of no GMAT requirement will be pleased to know the business school allows qualifying candidates to waive the admission requirement. The School of Business at LaSalle has been deemed worthy of being called one of the best business schools in the nation, as the trusted entity, AACSB-International, has endorsed the school with business accreditation. LaSalle University has been offering high-quality education since 1863.
Affordability Score: 92.12
Convenience Score: 75.00
Reputation Score: 100.00
What Can I Expect from an Online MBA in Pennsylvania?
A graduate program at first glance may seem daunting for the working professional. A recent article in The Economist raises the issue of "time poverty" and how many people struggle to find any margin in their lives based on an over-planned professional and personal schedule. One excellent feature found in many online MBA degrees is the opportunity for students to set their coursework schedules throughout the duration of the program. Some online MBA students can enjoy time each evening and on weekends to go through coursework and meet with cohorts. These students may want to take advantage of programs that offer accelerated degree plans, which in some cases allow them to graduate with a fully accredited online MBA in just 10 to 12 months. Many students, however, have less time to spare each week with job and family responsibilities. For those cases, a business school which allows a student to move at a slower pace and take up to five or six years to graduate makes the most sense. Pacing is just one component of an online MBA that makes it a wise choice for the business professional looking to progress through the business world and enjoy a long and successful career in business management. Here are four components that can make an online MBA in Pennsylvania a wise choice.
Online MBA Programs in Pennsylvania Feature a Streamlined Admissions Process
Since the backbone of an online MBA is a curriculum that is mostly delivered through distance learning, it makes perfect sense that a business school offering this type of degree would make the acceptance process one that utilizes the internet effectively. Some business school websites allow potential students the chance to begin the registration process immediately. It is common for students to be matched with admissions counselors who can begin to start an applicant's file within minutes. These schools are also great about keeping detailed records of what application requirements have been turned in and what is lacking. Many components of an application can be turned in by filling out online forms and submitting resources through email. Schools like La Salle University gives a detailed list of online MBA admission needs and helps candidates get everything turned in on time.
Online MBA Programs in Pennsylvania Offer an Excellent Chance to Network
Some may think that a distance degree that allows students to view lectures and complete assignments while sitting in their living rooms may hamper a graduate student's chances for networking and getting to know other professionals in their field. Nothing can be further from the truth. Online MBA programs make it a priority to increase exposure to business and networking throughout the duration of the distance degree — many feature video conferencing and short residencies on the campus for this very reason.
Online MBA Programs in Pennsylvania Train Students for Careers in Business
The curriculum that is featured within some of the best online MBA degrees in Pennsylvania has been crafted to equip professionals with the tools they will need to become critical thinkers and problem solvers. The capstone course, which concludes many online MBA programs, is another great tool for this purpose. In a capstone experience, students are presented with a real-life business problem that needs to be fixed. Students will apply what has been taught to them over the course of the program to solve this issue and show course instructors they are ready to graduate and lead well in business management.
These are just a few excellent benefits of an online MBA in Pennsylvania. Finding a program that is right for you will be a true asset to your career in business.