The College Consensus ranking of the Most Affordable Online MBA Programs in Florida assists students in finding the best bang for their buck. Prospective students who are looking for low-cost, high reward, can find many choices in the state of Florida. These low-cost online MBA degrees hail from the top business schools in the Sunshine State. These programs are committed to accessibility and as well as top business education standards.
Affordable Online MBA Programs in Florida
Tuition rates will vary widely among Florida's best business schools. Many factors affect the cost of an MBA, including the institution type (public or private), learning format, and the student's residency status. Still, online programs have an excellent advantage as they do not require physical relocation, giving students automatic savings. The average base tuition costs for an online MBA program in the U.S. sits around $30,000. Half of the online MBA programs in this list hold a price tag under that national average. In addition, graduates from these top MBA programs will be ready for new professional opportunities. Here is Florida's most affordable online MBA degrees available.
Recommended Online MBA Programs
Explore our featured online programs to find the right match for you today.
Methodology
This ranking of the Most Affordable Online MBA programs in Florida ranks the top distance-based MBA programs in the state. The ranking order is based solely upon the base tuition amount for the entirety of the online MBA degree, which does not include fees and books. All tuition information was taken directly from each university's website. Tuitions range from $12,300 to over $49,000. The Affordability Score provides a view of where each online MBA's cost ranks relative to others on a 100 point scale.


Florida Gulf Coast University delivers Florida's top affordable online MBA at the Lutgert College of Business. This excellent online MBA program is designed to help students gain the knowledge and skills they will require to work in executive, management, and supervisory positions in various organizations and businesses. This professional online MBA degree program stresses the application of behavioral, analytical, and technical tools to solve organizational issues. The required courses cover concepts across all business disciplines. Concentrations offered within this stellar degree in Florida include Accounting/Taxation, Data Analytics, Entrepreneurship, Health Care Management, Information Systems, International Business, Management/Leadership, and Marketing. Leadership and teamwork, entrepreneurial approaches, the appropriate application of technology, and global and ethical awareness are themes woven throughout the program's curriculum. This 33-credit hour program is hands down the best bang for the buck when it comes to an affordable online MBA in Florida.
Affordability Score
100.00


The University of West Florida delivers one of the state's most affordable online MBA programs at the College of Business. Enrolled students gain comprehensive learning and experiential, applied skills with this affordable MBA program that prepares graduate students to lead in all business settings. Distance learners can opt for the general program or a specialization in accounting, supply chain logistics management, or entrepreneurship. This online MBA program enjoys AACSB accreditation, which stands today as the highest standard of achievement for all business schools worldwide. UWF's MBA online offers a comprehensive curriculum, giving business leaders the expert business skills, experiences, and tools that allow them to advance their careers quickly and affordably. Over 50 percent of the courses include experiential, applied learning, providing students the chance to build an integrated Portfolio demonstrating their strategic skills and expertise. Students thrive with the ability to select his/her industry and ensure the skills and knowledge gained apply to their current job responsibilities.
Affordability Score
96.87


The D. Inez Andreas School of Business at Barry University offers one of Florida's most affordable online MBA degrees. This dynamic online business program fuses real-world experience with strategic curricula that highlight sustainability and practical applications on both a local and global scale. Using contemporary methodologies and best practices, this holistic approach to business training develops leaders who get the critical relationship between social responsibility and business ethics. Barry's dynamic relationship with various international economic development organizations keeps it at the forefront of business and ensures students receive a relevant, high-quality business education. The affordable online MBA includes cross-discipline electives that broaden distance learners' strategic skills regardless of their industry. The D. Inez Andreas School of Business's holistic approach to business education develops healthy leaders who understand the need for ethically sound business practices. Online MBA students at Andreas graduate with a reliable and trustworthy reputation.
Affordability Score
91.47
Ready to start your journey?
One of the state's most affordable online MBA programs is featured at the University of South Florida's Muma College of Business. Muma's Online MBA attracts a broad range of students from a myriad of professional and academic backgrounds. Most enrolled students work full-time while taking courses and complete the affordable program in two or three years. Others choose to enroll as full-time students and finish in one year. Online MBA instructors work with instructional designers equipped with the latest technologies and best practices in online education. The result is an internationally recognized curriculum that features dynamic courses and skillsets immediately applied in industry. The online program is designed to help active working professionals balance life's demands as they grow their careers. This affordable MBA program helps students develop creative abilities and analytical skills to learn to understand data and how to apply it to make sound decisions and explain how it affects the bottom line.
Affordability Score
85.82

The Davis College of Business at Jacksonville University provides one of Florida's most affordable online MBA degrees. This flexible MBA program allows students to take classes online or in-person, full-time or part-time. Online students can complete their degrees at their own pace in one year or two. Since life changes, graduate students can adjust as the need arises: part-time student one term, full-time student the next, and even become online student during a final semester. This affordable MBA program is designed in eight-week-long course modules that allow enrolled students to move at their own pace. Davis College of Business leaders also let MBA students take coursework in any format they want, including online, part-time, or full-time. The program is continuously updated with relevant content. Business school leaders assess how well it meets the learning goals that organizations value. The affordable MBA program has been ranked in the best MBA degrees list by CEO Magazine regularly. This program is a must for the value-minded online MBA student.
Affordability Score
81.20

One of Florida's most affordable online MBA degrees is available at the College of Business at Florida State University. The FSU online MBA equips students with the skills, professional network, and expertise needed to advance in today's fast-paced global business world. This program is designed for highly motivated professionals seeking a competitive edge. Led by renowned College of Business professors who provide distance learners with individualized attention, the affordable program benefits from its unique access to top industry policymakers and regulators in Tallahassee. Business school leaders take pride in their innovative curriculum, strong alumni network, and excellent career placement. With the ultimate convenience, online students can hone their skills and collaborate with high-caliber colleagues in an environment that fosters creativity and rewards critical thinking. Graduate students take courses taught by the same world-renowned instructors who teach on campus. FSU's online MBA is as high quality as it is affordable.
Affordability Score
79.35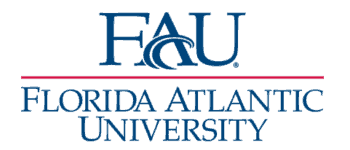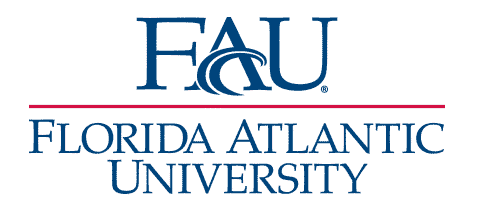 An affordable online MBA is offered at Florida Atlantic University's College of Business. FAU's Online MBA is ranked among the nation's best programs by U.S. News & World Report and the world's best by Bloomberg BusinessWeek. This online MBA program is also ranked in Florida and the United States for a student's return on investment, with one of the highest average salary-to-debt ratios after graduation. The Executive Graduate Programs Office at the College of Business is host to the two-year Online MBA program. This Online MBA program is specially designed to allow online learners to continue their professional responsibilities while pursuing an AACSB-accredited MBA as full-time graduate students. FAU's affordable online MBA is 100% asynchronous, allowing graduate students to access coursework at any time and place with an internet connection. The content and instruction replicate the classroom experience. Students have access to recorded online lectures, chats, presentations, and discussions. This stellar online MBA is one of Florida's best degrees.
Affordability Score
77.55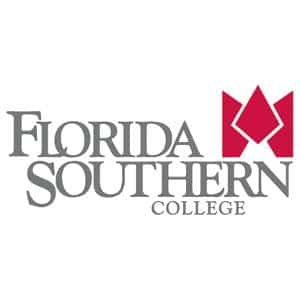 One of Florida's most affordable online MBA degrees is currently available at the Barney Barnett School of Business and Free Enterprise at Florida Southern College. Its flexible, award-winning online MBA provides graduate students with a competitive advantage in today's demanding global marketplace. Infused with a unique focus on cross-industry education, an affordable MBA from Florida Southern will give business leaders a competitive edge in all industry types. The rigorous curriculum is supported by hands-on experience. Course instructors are committed to providing students the tools they need to rise swiftly to leadership positions. Through internships, live case studies, and an executive mentorship program, all Barney Barnett School of Business and Free Enterprise students will be challenged personally and professionally. Students can make their MBA coursework more valuable with several industry-relevant emphases. These specializations provide students with an opportunity to focus their MBA studies in one of many high-demand fields. Through core business courses and electives, online learners can complete programs by their final semester. This affordable online MBA has so much to offer.
Affordability Score
75.17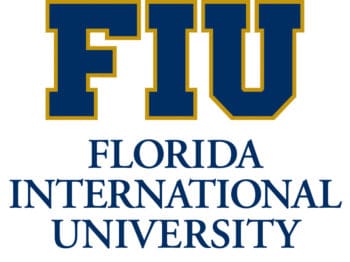 The College of Business at Florida International University offers one of Florida's most affordable online MBA programs. Enrolled students can transform the future of business through the power of leadership. With an online Professional MBA from FIU, distance learners learn the complex business and leadership skills required to advance their global marketplace careers. Graduate students at FIU have the flexibility to study when and where they want and at their own pace. They may choose from three different pacing formats, five-term starts, and eight concentrations. Also, this affordable online MBA program offers unique performance-based scholarships for thousands of dollars of tuition savings. The College of Business has been a pioneer in online business training, with over twenty years of distance learning experience, ensuring that graduate students receive an exceptional online experience and education. This PMBA Online program offers a flexible and robust program for ambitious working professionals who want to advance their business careers.
Affordability Score
66.15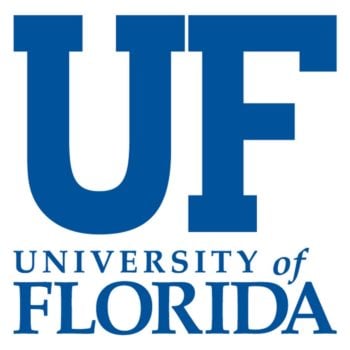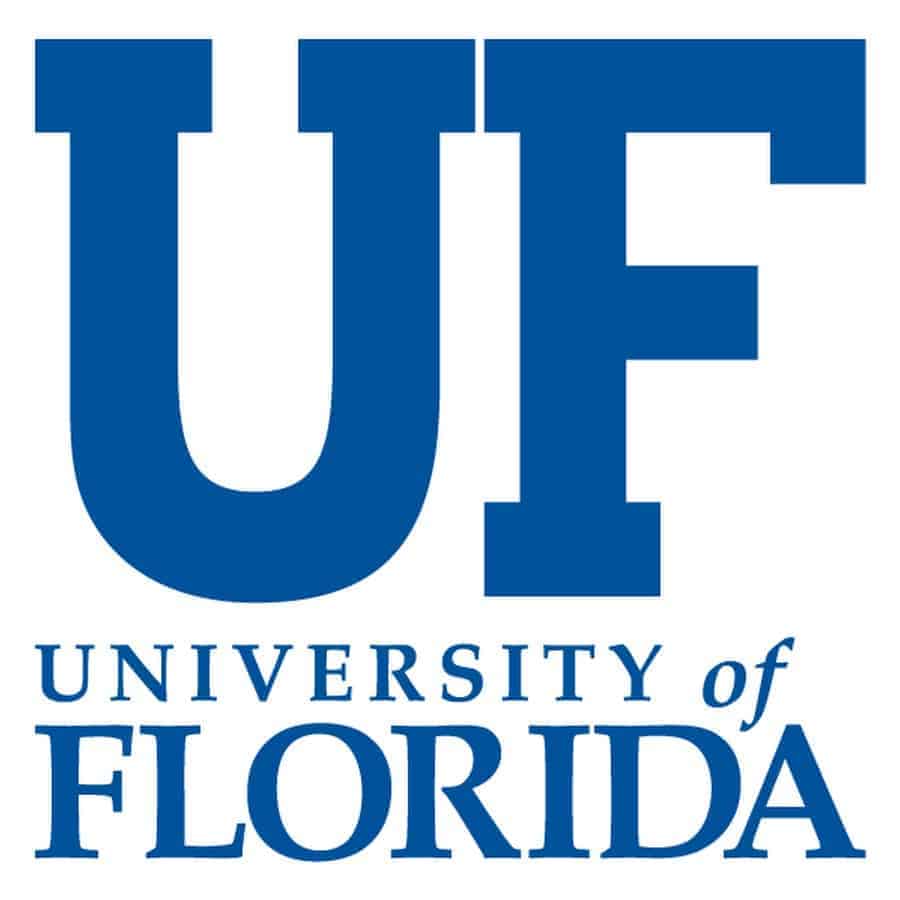 The University of Florida provides one of the state's most affordable online MBA programs at the Warrington College of Business. Being free to balance work, school, and life commitments is critical for today's working professional business students. The UF MBA provides them the tools to succeed in all areas of their lives while earning this affordable MBA. Graduate students don't have to be on campus every day to receive a well-rounded, rich MBA experience. Warrington's one-year online 16-month option is an accelerated degree for those who have a bachelor's degree in business and graduated from their program in the last seven years. This is one of the easiest ways to get an MBA at UF. Graduate students enrolled in UF's Outreach Engineering Management program are eligible for this format option. A two-year online degree is a 24-month option that uses course materials developed by UF's respected faculty that secured UF MBA at Warrington College of Business to secure its spot in national prominence.
Affordability Score
57.93
Recommended Online MBA Programs
Explore our featured online programs to find the right match for you today.
You don't have to research very long before discovering just how expensive getting an advanced business degree can be. But with all the current options available these days, getting a business degree doesn't have to cost a graduate student a fortune. That goes for earning an online MBA program in Florida as well.
MBA students can study online or on-campus, full-time or part-time. Each option features benefits and costs, risks, and rewards. Let's discuss some of the factors involved in pursuing an MBA in Florida.
Is an online MBA from a Florida business school a better option than an on-campus program?
MBAs continue to grow as one of the nation's most popular and most accessible business degrees. Online options increase every year. One recent report by U.S. News and World Report revealed growth of nearly 100 online programs from one year to the next. This healthy increase shows the need for business schools to offer degree programs that distance learners can access and thrive.
Here are just some benefits of pursuing an MBA online:
Many of Florida's online MBA degrees feature more affordable tuition rates than their traditional counterparts.
Online MBA students are not responsible for paying the costs of transportation, parking, hard-copy textbooks, class resources, and living expenses they would if they were to live on-campus.
Many business schools that offer distance learning degrees provide the chance for online students to enjoy flexible scheduling, a myriad of graduation timelines, and a self-paced curriculum.
Since traditional set terms and semesters do not bind asynchronous online programs, online MBA students in Florida can jump into programs with multiple start dates.
Standard programs require students to attend classes at set times in set locations, but online learners can complete entire MBA programs from anywhere in the world and still be able to travel for business or pleasure.
Many working professionals have spent years climbing the corporate ladder, so the possibility of leaving a job to move near a university's campus is simply out of the question. Online MBA students do not have to move to Florida to benefit from its business schools. These professionals can stay in their current positions and apply lessons taught in the virtual classroom to their workplace environment.
MBAs, on average, take one-to-two years to complete. If time is of the essence, however, you may be able to find an online MBA program that offers an accelerated, allowing a student to complete all program requirements in 18 months or less.
What is the average cost of an online MBA in Florida?
Online MBAs will range in price, depending on cost per credit, the school itself, the specialization options, and accreditation. Study.com reports that the average total cost of a public university online MBA during 2019-2020 was $326 per credit hour. The tuition costs ranged from $7,000 to a much higher $120,000. Resources like Forbes, U.S. News and World Report, and The Princeton Review can help potential business school students find the most affordable online MBA programs in top Florida business schools. Online MBA tuition from the top Florida business schools can range from almost $100,000 down to just $12,000. With so many options out there, be sure to find an online MBA program that balances tuition costs with business school reputation and accreditation.
Related Resources:
Most Affordable Online MBA Programs
Fastest Online MBA Programs
Best 1-Year Online MBA Programs