An online Master's in Project Management is a highly sought-after degree. It provides individuals with specialized knowledge, skills, and credentials for today's job market. It opens up career advancement opportunities and enhances employability across industries. The degree offers the flexibility to balance work, personal life, and education. Graduates of online Master's in Project Management position themselves as capable project managers. They are ready to take on challenging projects and lead successful outcomes.
Pursuing an online Master's in Project Management demonstrates dedication to professional development. It also shows a mastery of project management principles. By obtaining this degree, individuals can stand out in a competitive job market. Let's take a look at this field and the exciting degree to see what it has to offer!
What is Project Management?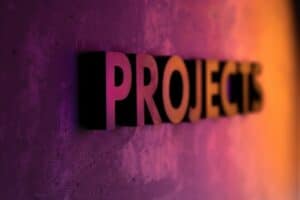 Project management involves managing tasks, activities, and deliverables toward successful completion. Project managers produce valuable processes, products, and services. Some of the projects they oversee include:
Software development projects,
Manage building construction,
Consolidate business units,
Launch products,
Build bridges, and
More.
These projects must be planned and executed to be finished effectively and efficiently. Project managers must carefully administer each stage of a project's lifecycle. They keep their team on schedule and stay under budget. Capable project managers effectively coordinate people, time, and resources to ensure positive outcomes.
What is an Online Master's in Project Management?
Online Master's in Project Management degree programs provide students with many things. They develop the technical and soft skills they need to bring projects to fruition. Students learn to define, plan, budget, and schedule a project. They acquire the communication, negotiation, and conflict-resolution skills necessary for project management. They also gain business strategy and leadership skills they can apply in many fields, which can lead to opportunities in:
Construction,
Engineering,
Information technology,
Aerospace,
Healthcare,
Financial services, and
Many other industries.
Online programs are rigorous. They provide advancement opportunities that rival the outcomes of traditional programs. But, they provide unmatched flexibility for professionals in the workforce. Demand for skilled project managers is expected to grow over the next decade, and many of the jobs are well compensated.
An online Master's in Project Management provides an exhaustive understanding of project management principles, methodologies, and best practices. Students learn about:
Project planning,
Budgeting,
Risk management,
Stakeholder communication,
Team leadership, and
Other essential skills to manage projects successfully.
This specialized knowledge equips successful project managers. They have the expertise required to lead projects effectively and deliver successful outcomes.
Project management skills are highly transferable and valuable in various roles and industries. With an online Master's in Project Management, individuals can pursue career advancement. Graduates pursue opportunities such as project manager, program manager, portfolio manager, or department head. These roles often come with increased responsibilities, higher salaries, and greater organizational influence.
What Can You Do With an Online Master's in Project Management?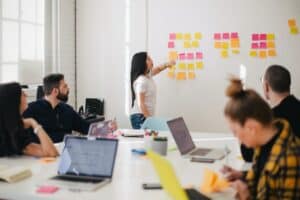 Graduates who carry an online Master's in Project Management from a top business school can work in a variety of roles. Many pursue work as project leads, schedulers, coordinators, or operations managers. Students who acquire a specialization or concentration in business may find even more opportunities. They pursue positions in corporate business management and operations.
Career and Salary Information
Project managers earn above-average compensation. The U.S. Bureau of Labor Statistics reports that in the United States, the annual mean wage was $61,900 in 2022. According to salary.com, the salary range for project managers who have earned an online Master's in Project Management is $134,811–$143,375.
Some roles for project managers include:
Project Controller
Project controllers define a project's scope, objectives, schedule, and budget. These professionals coordinate, monitor, and control activity during a project's lifecycle. They do this while managing time and resource costs. Project controllers identify areas for improvement as the project progresses while ensuring it stays within budget. They also oversee documentation to ensure that all team members can access critical information.
These professionals typically use software or cloud-based tools. These tools organize and track project activity and manage key performance indicators (KPIs). Strong communication, leadership, problem-solving, and decision-making skills are critical to success in this role. The average salary for these jobs is $99,840 per year. In some regions, project controllers can earn an estimated $140,517.
Information Technology (IT) Project Manager
Information Technology (IT) Project Managers are critical. They bring application, software, platform, security, or infrastructure project deliverables to fruition. They lead a team of subject matter experts in an organization's information technology department. They organize, plan, and coordinate product roll-outs. IT project managers delegate duties and report on the progress of each project stage. Responsibilities include:
Setting goals,
Maintaining and adjusting project timeframes,
Budgeting,
Scheduling, and
Creating status reports and risk assessments.
IT project managers commonly use software or web-based tools. These tools help them track performance, organize meetings, and discuss project activities. Most collaborate closely with their technical team and clients to ensure that projects stay on track. Effective IT project managers typically have advanced and in-depth knowledge of technology. They must understand operating systems, network administration, and service desk administration. They also need excellent leadership, communication, problem-solving, planning, and task-scheduling skills.
The average base salary for IT project managers is $79,731; some companies offer over $100,000 per year.
Project Controls Manager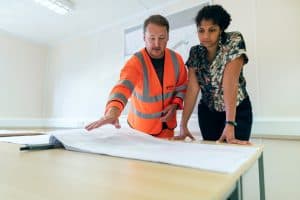 Project controls managers are another important project manager. They supervise and administer engineering and construction projects to ensure their timely success. They work with crew leaders, project managers, engineers, and superintendents to bring projects to completion. Responsibilities include:
Planning and scheduling project milestones,
Organizing and conducting check-in meetings,
Estimating costs,
Monitoring the budget, and
Reviewing project performance and quality.
Project controls managers often create or adapt operating, communication, safety, and risk mitigation policies for team members. They are experts in the quality assurance process and project lifecycle management (PLM).
The average salary of a project controls manager is $148,875 per year. Some project controls managers earn as much as $174,931.
Construction Project Manager
A construction project manager is a project management specialist. They apply their design and building knowledge to construction project oversight. They work with engineers, architects, and supervisors. Construction project managers have to plan, schedule, and distribute resources during a project. They often manage suppliers as the project progresses. Construction project managers ensure that projects are within their budget. Projects must also remain within their scope and deliver the expected results on time. Many of these professionals are responsible for hiring, supervising, and terminating employees.
Successful construction project managers will have excellent planning, organization, risk management, negotiation, budgeting, and communication skills. The median salary for a construction project manager is $115,984 and can extend up to $151,844.
Director of Project Management Office (PMO)
The project management office's (PMO) director oversees all projects. They ensure that projects are correctly and efficiently carried out and completed on time and within budget. This person develops, establishes, and maintains the highest level of project management standards. They must uphold best practices for all associated project managers and employees. They also engage in risk management, work with stakeholders, resolve conflicts, and provide reports to senior executive management.
The director of PMO oversees governance, leads teams, and prioritizes tasks. They monitor a project's progress and quality. They hire staff to meet project objectives. The director implements and monitors compliance with project policies and standards. The director closely tracks metrics as they manage project deliverables. Effective directors are skilled at managing the office's teams, timelines, budgets, and programs. They have expertise in change management and project and portfolio management methodology (PPM).
The average annual salary for this role is $185,490, with high earners commanding over $200,000 per year.
Top 10 Project Management Jobs
What Will Students Learn in an Online Master's in Project Management?
Project managers work in an interdisciplinary profession. They deal with business strategies and human relations. A business school that offers an online master's degree program in project management may provide coursework in:
Quantitative analysis, models, and methodologies;
Business management; and
Leadership.
Candidates will learn about and implement predictive approaches toward delivering value while projects are managed. They will engage in project planning. Students explore topics such as scheduling, procurement, quality, cost, risk, and stakeholder engagement.
Project Management Master's Degree Program Coursework
An online Master's in Project Management curriculum may include coursework in the following topics:
| | |
| --- | --- |
| Cost and Value Management | This class emphasizes problem solving as a means of learning to control project costs. They learn to apply the appropriate value management techniques to business projects. |
| Planning and Resource Management | This course addresses project planning techniques and development processes. Students learn about securing and managing funding and resources. |
| Interpersonal and Group Behavior | This human relations course helps students identify HR challenges. They explore what comes along with managing individuals on project teams. |
| Strategy: Corporate, Business, and Project | This class focuses on contextualizing projects within a larger corporate strategy. |
| Enterprise Modeling | This course covers the theoretical foundations and applications of enterprise modeling. |
| Engineering Across Cultures and Nations | This class explores the impact cultural differences have on business practices and team dynamics. |
| Operations Planning and Control | This course deals with overall project planning procedures. Students explore hierarchical production planning, capacity planning, and sales planning. Disaggregation methods, scheduling, material requirements, lot sizing, and production activity control are covered. |
| Purchasing and Materials Management | This class explores purchasing plans, policies, and procedures. It explores order specifications, contracts, supplier selection, and how purchasing affects inventory management. |
| Supply Chain Management | This course introduces students to the strategic supply chain management framework. They learn a process-oriented systems viewpoint. |
| Quantitative Analysis for Decision-Making | This course teaches students to use probability models and statistics. They use these tools to analyze complex problems, identify risks, and identify benefits. Quantitative analysis helps project managers make informed business decisions and deliver effective, data-driven solutions. |
| Business Research | This business research class explores using applied analysis to solve organizational problems. Students develop problem-solving and practical skills in data analysis and business inquiry. |
Specializations in Project Management Master's Degree Programs
Many students enroll in online master's degree programs to become project managers. Some even specialize in a particular area of concentration. Possible concentrations include:
Project risk and cost management,
Program and project portfolio management, and
Project and program governance.
Project Risk and Cost Management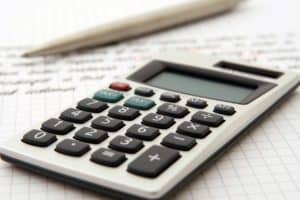 A specialization in project risk and cost management introduces students to case studies. They examine human weaknesses associated with project forecasting and cost estimation. These studies deal with estimates. These estimates are conducted before and during a project. They help managers develop reasonable goals and successfully achieve their outcomes.
Coursework covers micro and macro approaches to estimating project costs. Students learn the earned value and earned schedule measurement systems. They apply them toward scheduling project objectives. Students learn many things during their case studies. They examine and apply knowledge about individual and total project risk. They gain experience using risk management software and tools. They also study project quality management, contract management, procurement, and professional ethics and conduct.
Program and Portfolio Management
Some students undertake a program and portfolio management specialization. These students learn to understand project management as part of a bigger picture. They come to appreciate a broader view of stakeholder engagement. They become very knowledgeable about project management. Students explore the strategic benefits and value that project outcomes deliver to an enterprise.
Value-oriented project managers ask why individual projects are needed. They ask how they contribute to an organization's mission. Students learn to assess how project outcomes uphold the values, vision, and mission of their enterprise. Students learn to apply conflict resolution mechanisms in global cultural, political, economic, and legal project environments and situations.
Coursework focuses on connections among and strategic objectives of projects, programs, and portfolios. Students gain the ability to develop program management policies and frameworks. They become capable of directing project and program execution. They develop the skills to manage teams and stakeholder relationships.
Project and Program Governance
Some students pursue a project and program governance specialization. This provides students with the skills they need to lead large projects in government and nonprofit settings. This comprehensive area of concentration covers project and program monitoring, governance, and evaluation. Students learn to recognize project interdependencies. They learn to optimize project pacing. This ensures that planning, scheduling, monitoring, control, and execution are successful.
The curriculum covers evaluation methodologies for large projects. Transparency and accountability are emphasized. The coursework is designed to help project managers, analysts, and consultants assess outcomes and identify means of improving performance. Topics include:
Project evaluation, assessment, planning, and implementation.
Governance models and methodologies.
Using applications and tools to facilitate decision-making and resource allocation between projects.
Students will become adept at monitoring complex programs.
Accreditation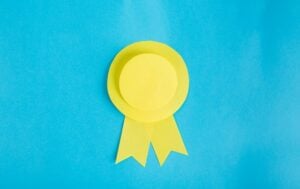 The accreditation of any online master's degree program is essential for prospective students to consider. Higher education institutes are accredited by the United States Department of Education-recognized agencies. These organizations rigorously review a school's educational programs and student services. They ensure that they meet pre-established standards of quality. Accreditation can impact the legitimacy and transferability of course credits. It can also affect eligibility for federal financial aid. To ensure access to their career of choice, prospective students should only consider nationally or regionally accredited programs.
Top colleges and universities receive regional accreditation. They uphold comparable quality standards that professional associations and employers recognize. Any business school that offers a reputable project management master's degree program will also be accredited by the AACSB or ACBSP. Many also pursue Project Management Institute Global Accreditation Center (PMI GAC) accreditation.
AACSB
AACSB accreditation is the oldest and most well-known specialized accreditation for academic business schools. This organization encourages business schools to deliver and improve excellent coursework and promote intellectual advancement. It also supports strategic management toward successful student outcomes.
ACBSP
ACBSP member institutions commit to providing students, higher education, and industry with high-quality undergraduate and graduate-level business educational institutions. Each member program engages in an assessment and self-evaluation process.
PMI GAC
PMI GAC accreditation provides academic institutions with standards, policies, and procedures for program, project, and portfolio management programs.
Financial Aid and Scholarships
Prospective students who apply to online master's degree programs can seek financial aid. This can lower their costs and provide greater access to educational opportunities. Many applicants receive scholarships, grants, and loans while they are enrolled in school. Federal and state loans and grants may be available via the Free Application for Federal Student Aid (FAFSA) form. Corporations, industry associations, philanthropic organizations, and business schools often offer awards that can help pay for an education.
The PMI Educational Foundation provides several project management scholarships. Examples of scholarships include:
Multiple $7,500 scholarships for graduate or undergraduate project management degrees.
Multiple $3,000 scholarships from the GAC for Project Management Education Programs.
A $2,000 memorial scholarship.
A $2,000 fellowship scholarship.
And more!
How Much Does an Online Master's in Project Management Cost?
In the United States, a two-year master's degree awarded by a public institution costs $59,060 on average. A comparable degree from a private institution bears an average cost of $87,950. The cost of an online program for a project manager's master's degree varies. Many schools charge flat tuition for their online programs. Some universities and colleges lower tuition for in-state students. Online students are often charged technology fees not charged to their on-campus counterparts.
How Long Does It Take to Get an Online Master's in Project Management?
Most students can complete their online project management master's degree in 30 to 45 credit hours. This is generally over a span of one to two years. Part-time students who work, pursue internships, or choose a specialization may take longer to complete. Many schools require students to finish their online degree requirements within five years.
Are There Affordable Online Master's in Project Management Degree Programs?
An affordable online project management master's degree will minimize your living expenses and tuition costs. They provide a good return on your investment. You can also reduce your costs by applying for and receiving financial aid. A reputable online program will strengthen your intellect. It will provide you with skills and credentials that will contribute to your success.
Students should choose cost-effective programs that help them advance in their careers. As you evaluate project management master's degree programs, appraise how each will help you succeed. Consider each school's reputation, academic resources, career services, internships, networking, and extracurricular offerings.
Is Getting an Online Master's Degree in Project Management Worth It?
An online master's degree can lead to exciting, high-paying careers in a variety of industries. Students may be able to continue working as they pursue their education. Some even complete their degree requirements on an accelerated schedule. As a project manager, you will have the opportunity to work with a wide variety of talented professionals in the industry of your choice. A degree program that provides the skills, knowledge, and resources you need to succeed will be worth the investment.
The Best Online Master's in Project Management Degrees
These are 10 of the best Online Master's in Project Management programs offered from top business schools. Schools are listed in alphabetical order.


The College of Business at Embry-Riddle Aeronautical University offers an online Master of Science in Project Management program. This 30-credit program is ACBSP, PMI GAC, and SACSCOC-accredited. It develops the candidate's ability to manage projects and programs. It positions graduates to lead large projects as they operationalize policies and systems. 
Candidates will acquire documentation and planning skills, analytics expertise, problem-solving skills, and decision-making skills. They can apply these to complex and dynamic environments. They will also learn to use up-to-date project management and analytics tools. They use these tools to ensure successful project outcomes.
Accreditation
ACBSP, Southern Association of Colleges and Schools, Commission on Colleges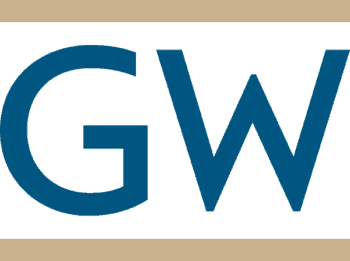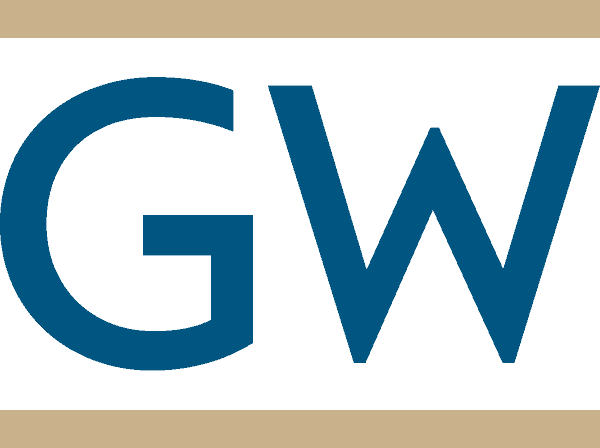 The George Washington University School of Business provides a Master of Science in Project Management (MSPM) degree. Its 30-credit online degree program is AACSB, PMI GAC, and MSCHE-accredited. It focuses on developing the hard and soft skills graduates need to succeed in the field. 
Candidates gain expertise in analytics, complex decision-making, risk management, and team leadership. The curriculum takes a systems-oriented approach to project management. It presents the same lectures to online and on-campus students.
Accreditation
AACSB, Middle States Commission on Higher Education


The College of Business at Missouri State University offers an online MS Project Management degree program. This interdisciplinary graduate program is AACSB and HLC-accredited. It provides STEM education to project management professionals from every discipline. 
It teaches soft and hard skills. Students need these to effectively manage projects. They use these skills to keep them on schedule and within budget. They also learn to focus on achieving project milestones and client satisfaction. The program gives candidates the expertise and knowledge they need to compete in a demanding global market.
Accreditation
AACSB, Higher Learning Commission

The Black School of Business at Penn State University, Behrend, provides a Master of Project Management degree. This 30-credit MPM is AACSB and MSCHE-accredited. It is an interdisciplinary graduate program that helps students develop as leaders. They gain a thorough and comprehensive understanding of project management theory and practice. They will be able to handle large, complex projects, program management, and portfolio management. Candidates can complete this well-regarded, problem-based learning program in less than two years. 
The curriculum familiarizes students with both the American and European models of project management. Students can consider project management as it relates to: 
Cost control, planning, and resource management; 
Commercial and procurement law; corporate and business strategy; 
Organization theory; and 
Project teams and human relations.
Accreditation
AACSB, Middle States Commission on Higher Education

The College of Business Administration at Sam Houston State University offers a Master of Science in Project Management (PMGT) online degree program. The 36-credit-hour program is AACSB and SACSCOC-accredited. It prepares professionals who responsibly manage project life cycles in organizations and industries. They will be equipped to bring new products and services into rapidly changing environments. It helps candidates gain proficiency with sophisticated technological tools and techniques. These are needed to complete modern-day projects. 
Students acquire skills in project selection, initiation, planning, execution, monitoring, control, and closing. The program also prepares students to receive Project Management Institute (PMI) certification. Graduates are capable strategic project managers who can oversee the product life cycle from design to delivery.
Accreditation
AACSB, Southern Association of Colleges and Schools, Commission on Colleges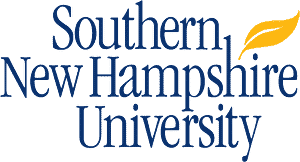 The School of Business at Southern New Hampshire University offers an ACBSP, NECHE-accredited online Master's in Project Management degree program. This degree is designed to culturally and intellectually enrich individuals. Graduates can build successful careers and contribute to their communities. It prepares students for a dynamic and increasingly interconnected world. It provides broad exposure to leading-edge topics. 
Coursework includes operations management, supply chain management, logistics, management science, and quality control. Candidates can take part in team projects. These will expose them to the concepts, language, insights, tools, and leadership skills they need to become high achievers. The program's coursework also satisfies the 35-hour education needed for taking the PMI PMP exam.
Accreditation
ACBSP, New England Commission of Higher Education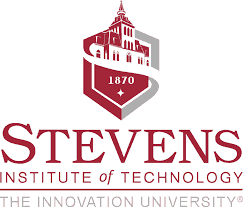 The Stevens Institute of Technology School of Business offers an Online Enterprise Project Management Master's Program. The 30-credit program is AACSB and MSCHE-accredited. It prepares students to become forward-thinking leaders. Students learn to direct enterprise-level projects on time and on budget. Coursework covers project planning, project portfolio management, and cross-project leadership emphasizing strategic perspectives. These are essential to contemporary project management. Depending on your area of interest, you may choose to take any of the following classes: 
Project management fundamentals, 
Project analytics, 
Leader development, 
Leading across projects, 
Project portfolio management and program office, 
Strategic management, 
Process innovation and management, and 
Financial decision-making. 
Some students may choose a concentration. That coursework explores agile methods for software development, software engineering, and software testing. It also covers software requirements analysis and quality assurance and maintenance.
Accreditation
AACSB, Middle States Commission on Higher Education
The University of New Mexico Anderson School of Management offers a Master of Science in Project Management degree. This 30-credit-hour online program is AACSB and HLC-accredited. It is designed for students who aspire to advance their career positions in: 
Project management, 
Program management, 
Project controls, 
Technology project management, and/or 
Technology program management. 
They also have the opportunity to undertake paid internships at Los Alamos National Labs and Sandia National Labs. Courses offered in this program count toward the PMI PMP Certification. Topics covered include: 
Innovative product development, 
Project in technology commercialization, 
Analysis tools for managers, 
Operations design and decision making, 
Financial decision making, 
Financial accounting and analysis, 
Managing people in organizations, and 
Management of technology.
Accreditation
AACSB, Higher Learning Commission
The University of Wisconsin-Platteville School of Business offers a Master of Science in Project Management degree. The 36-credit online program is ACBSP, PMI GAC, and HLC-accredited. It teaches students to meet the project management needs of any organization. It counts for one-third of the work experience needed to attain the PMI PMP certification. 
Students learn to lead complex projects and cultivate relationships across interdepartmental boundaries. They will develop management skills of the "triple constraint" of time, budget, and project scope. Candidates may complete their degrees in as little as two years. They specialize in managing engineering projects, human capital administration, or integrated supply chain management.
Accreditation
ACBSP, Higher Learning Commission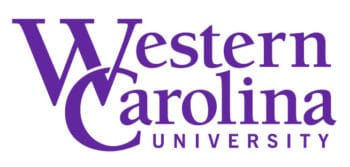 The College of Business at Western Carolina University offers an online Master of Project Management degree. This 36-credit hour program is AACSB, PMI GAC, and SACSCOC-accredited. The MPM program provides students with applied practice and research opportunities. It is a comprehensive educational program. Students graduate with the needed project management skills and knowledge. 
Candidates receive top-quality graduate-level professional training. It is perfect for mid-career managers and other professionals who wish to work in the field or advance toward senior leadership roles. The coursework provides contact hours that count toward the requirements for the PMI credential.
Accreditation
AACSB, Southern Association of Colleges and Schools, Commission on Colleges
Getting Your Online Master's in Project Management
Online project management master's degree programs are exceptional degrees. They are specifically designed to cater to the needs of working professionals. Pursuing an online Master's in Project Management allows individuals to balance their lives. They juggle their studies with professional and personal commitments. Online degrees offer ultimate flexibility. This allows project management students to study at their own pace and from anywhere. This flexibility makes it possible for working professionals to get advanced education without disrupting their current careers.
When you enroll in an online degree program, you will be investing time and resources toward achieving your future career goals. Think carefully about how you will successfully complete your degree. Apply for financial aid, take advantage of academic and career support, and consider other offerings before you commit to a degree.
An Online Master's Degree in Project Management Can Lead to a Wonderful Career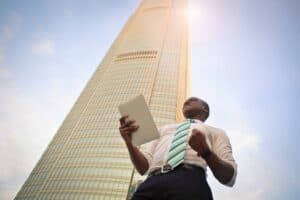 Project management jobs can become high-paying, enjoyable careers for people. Graduates work with professionals in every industry. People who can handle detailed work while keeping the big picture in mind can make great project managers. A well-regarded online Master's in Project Management can help you find work anywhere in the world. Whether you choose to work on a construction site or in a bank or hospital, investing in an online degree is sure to put you on the path to a bright future.
Related Resources:
Best Online Master's in Supply Chain Management
Best Online Master's in Construction Management
Best Online Master's in Engineering Management