When it comes to pursuing online degrees, there are plenty of things to consider. This is especially true when seeking an online engineering management master's degree. This is because engineering is a highly complex subject that requires lots of quality education and training to reach your full potential.
Moreover, when pursuing a degree online, there are plenty of obstacles and pitfalls to be aware of– many students make the mistake of thinking online degrees are easier to obtain. However, this is often not the case. Rather, successfully earning an online degree requires lots of discipline, determination, and resources. Also, the school and program you choose also play a major role in one's success. The following is a guide to help you determine whether or not an online engineering management master's degree is right for you.
Is a Master's Degree in Engineering Management Worth it?
One of the first questions you may be asking yourself is if a master's degree in engineering management is even worth it. For those who are still on the fence about getting your engineering management online degree, here is a list of the benefits of earning one:
Career Advancement
There are over 150K engineer management jobs on the market. Although they may not necessarily require applicants to possess a master's in engineering management, getting one can definitely give you a leg up on the competition. Moreover, it can provide you with the experience and insight required to be successful at the job for the long term. Earning a master's in engineering management can teach you skills such as data science, leadership, and innovation– skills that will take you far in the field of engineering management.
Collaboration
Engineering management involves lots of collaboration. This is primarily because students who earn degrees tend to focus on different specialties– each of these specialties allows students to create fruitful collaborations with others in order to complete massive projects of all kinds. Ultimately, this provides degree holders with the opportunity to work with a wide variety of engineers, all while working towards one common goal. The educational process helps prepare students to engage in these collaborations successfully.
Management Experience
Earning a master's in engineering management enables students to become successful as managers in general. Students learn skills that enable them to motivate and mentor tech professionals on all levels. Moreover, having a master's degree in engineering management helps students develop better critical analysis skills while exploring their unique science and engineering talents.
Specialization
When majoring in engineering management, you can often pick a concentration or specialty. Choosing specialties enables students to focus on the specific job or position they are most interested in. However, this is not the case for every school. Make sure you do your research before choosing an institution.
What can I do with a Master's in Engineering Management?
Engineering projects are typically very large, requiring entire teams of professionals. An engineering manager is the person in charge of a team of engineers. Engineering managers are responsible for overseeing engineering teams and making sure that they are meeting the company's goals. They also have to make sure that the teams are working at their fullest capacity.
An engineering manager is in charge of ensuring that their team is performing at an optimal level by providing them with direction, mentoring and feedback. It's also their responsibility to make sure the team is working on the right projects, which will contribute to the company's goals.
They are usually responsible for the day-to-day management and coordination of the team and its work, including scheduling meetings, assigning tasks, and reporting to their superiors.
The engineering manager is responsible for coordinating the engineering team's work, which includes scheduling meetings, assigning tasks and reporting to their superiors.
Engineers report to an engineering manager on a regular basis about how they are performing on their tasks. The engineering manager also reports to higher-ups about how well the team is working together.
Earning a master's degree in engineering management can enable graduates to pursue a wide array of jobs and positions. If you are asking yourself, "what can I do with a master's in engineering management?" Some of your options are:
Operations manager.
Project engineer.
Architectural project manager.
Systems analyst.
Business analyst.
Construction manager.
IT manager.
Application engineer.
Senior electrical engineer.
Director of business development.
Firmware engineer.
Senior chemical engineer.
Hardware engineer.
Electronics engineer.
Engineering project manager.
Plant manager.
Technical consultant.
Types of Degrees and Specializations in a Master's Degree in Engineering Management
There is a wide variety of specializations when pursuing an online master's degree in engineering management. Some of these specializations are as follows:
Accounting
Systems engineering
Industrial engineering
Mathematical modeling
Operations management
Management information systems
Product engineering
Economics
Management science
Finance
Quality control
Human resources management
Operations research
And more
What Will I Learn in an Online Master's Degree in Engineering Management Program?
When pursuing an engineering management master's degree, you will learn better leadership skills, which will enable you to be a more effective manager. Moreover, it will enable you to merge your technical, business, and management skills, which will make you a much more viable candidate when you enter the workforce.
Engineering management is a profession that has been evolving and developing over the years. It has grown from being a technical position to an increasingly strategic one.
Engineering management programs are designed to equip students with the necessary skills and knowledge for success in engineering management. These programs can be taken as standalone degrees or as part of a graduate degree in engineering, business, or other related fields.
In an online master program, there will be courses on technical engineering skills, but also
Some key classes you will take in the master of engineering management curriculum include:
Accounting for Engineers
Decision Tools for Managers
Finance for Engineers
Leadership and Organizational Behavior
Marketing for Engineers
Project Management for Engineering
Strategic Management for Engineers
Supply Chain Management
Engineering managers are responsible for overseeing the engineering department, including the design and construction of a product. They also have to make sure that their team is working efficiently and effectively.
Engineering management is as much business as science. In fact, many engineering management degree programs are split between engineering and business schools. A master of science in engineering management program may require technical skills and technical expertise, but if you want to lead technical teams, you need management skills. Engineering professionals (and engineering students in an engineering program) are not always known for their people skills. That's where management courses come into play.
This section will look at how engineering management relates to business, such as project management and quality control.
Project management is the process of managing a project. It includes defining goals and objectives, creating a plan, assigning resources, monitoring and controlling the project's progress, and ensuring that the project is completed on time, within budget, and meets its objectives.
Project management can be defined as a set of tasks that are performed to achieve specific goals. It is used in engineering to manage everything from design to construction so that it meets the needs of stakeholders.
Quality control is an important part of the engineering process. It is a way for engineers to ensure that their work meets the requirements and standards for a particular project.
Quality control starts with a Quality Control Plan (QCP). This plan outlines what needs to be done, who will do it, when it needs to be done by, and what the expectations are. The QCP helps engineers establish clear goals and deadlines which makes it easier to identify problems as they arise.
A quality control plan also gives an engineer a chance to think about potential challenges that may occur during the engineering process. They can then address these challenges before they happen in order to avoid any delays or issues with their work.
In other words, earning an online engineering management master's degree helps prepare students for a vast array of engineering management positions with engineering companies and can also allow them to take on roles that are more technologically focused.
Careers and Salary in Engineering Management
According to the Bureau of Labor Statistics (BLS), the median salary for engineering managers is $152,350 per year.
Here's a sampling from BLS, Glassdoor, and Comparably of some specific industries and salaries where architectural and engineering managers are employed:
| Careers | Annual Median Salary |
| --- | --- |
| Director of Engineering | $156,241 |
| Architectural and Engineering Manager | $ 154,900 |
| Process Engineering Manager | $148,880 |
| Engineering Research Manager | $148,120 |
| Engineering Design Manager | $135,587 |
| Industrial Production Manager | $108,790 |
| Construction Manager | $98,890 |
| Management Analyst | $87,660 |
| Project Management Specialist | $77,420 |
| Construction Estimator | $66,610 |
As mentioned, earning an online master's degree in engineering can allow graduates to pursue a wide array of jobs and career paths. Here are some of the top options:
Operations Manager: Average Salary — $67,132 per year
Becoming an operations manager in the engineering management field means optimizing the cost-efficiency, productivity, and general quality of a business's protocols and procedures. Daily tasks include managing budgets and inventory in all departments, as well as designing staff training processes.
Project Engineer: Average Salary — $75,490 per year
Project engineers are commonly tasked with supervising and directing teams to complete a specific project. Their responsibilities may differ depending on their chosen field. Project engineers must possess an innate capacity to lead and facilitate collaborations among their subordinates. They should also be capable of understanding engineering principles in relation to a project's design and functionality.
Architectural Project Manager: Average Salary — $75,827 per year
Architectural project managers run the design processes in relation to building a variety of types of structures. They are also tasked with the development building plans, safeguarding projects to ensure they meet regional and federal standards, and connecting with all professionals participating in the design and construction of each structure.
They tend to work at places such as government agencies, architecture firms, and other related organizations. Those possessing a master's degree in engineering management degrees must obtain an architectural license before applying for this position.
Systems Analyst: Average Salary — $75,964 per year
Systems analysts evaluate a company's IT infrastructures to assess their functionality and make upgrades and repairs as needed. They are typically tasked with exploring new technologies to integrate into the business, generating analysis reports about possible upgrades, and considering new ways to enhance the productivity of computing processes or assets
Engineering Project Manager: Average Salary — $99,339 per year
Engineering project managers are project managers who concentrate on projects connected to engineering systems and equipment. They help guarantee that teams carry out a variety of engineering projects. Nevertheless, project engineers also help oversee the daily tasks involving specific projects, while engineering project managers as responsible for managing the long-term procedures concerning the project. These tasks may include communications with clients about updates and deadlines, estimating costs, and assigning personnel to the proper duties to optimize manpower and ensure the project is completed as quickly and efficiently as possible.
Business analyst: Average Salary — $77,339 per year
Much like systems analysts, business analysts evaluate an organization's structures and procedures. However, business analysts specialize less in technology than systems analysts. Instead, business analysts focus more broadly on evaluating and optimizing all business processes, such as operations, departmental organization structures, or budgets. As a result, business analysts typically analyze a business's technology only concerning other aspects of a company.
Construction Manager: Average Salary — $79,076 per year
Construction manager may be tasked with ensuring that the project complies with all government regulations, creating and revising detailed budget plans, and interpreting technical documents for other involved professionals. Production managers manage all the factors related to the construction of a building. A construction manager plans and oversees projects from early development until completion. In addition, construction managers typically supervise and handle communications between construction crews, engineers, architects, building code managers, and other professionals that help construct buildings.
IT Manager: Average Salary — $84,995 per year
IT managers organizes, plans, and supervises all personnel and systems related to information technology (IT). IT managers may create tactics to improve the security of IT networks, create development or training opportunities for new hires and current staff members, coordinate IT initiatives with other IT employees and optimize the efficiency of various IT devices and procedures.
Application Engineer: Average Salary — $86,233 per year
An application engineer's primary goal is to improve their client's software programs and systems. These improvements may involve developing new software structures, creating hardware components, or optimizing existing software programs. Most applications engineers work at application development firms with various clients from differing industries.
Firmware Engineer: Average Salary — $109,765 per year
Firmware is a specific type of software designed to need modifications or updates rarely. A firmware engineer plans, develops, and implements firmware programs. Firmware engineering requires knowledge of both electrical engineering and software development. Duties include assessing a business's firmware needs, designing new software systems, optimizing the performance of firmware applications, and minimizing software errors.
Process engineer: Average Salary — $87,562 per year
Process engineers oversee and manage the processes and equipment related to automation at a manufacturing facility. Their primary obligation is to ensure that raw materials are successfully assembled into their proper forms. In addition, accountability may include optimizing engineering methods to reduce possible defects, increasing the productivity of machine resources, cultivating operational costs, and conducting maintenance tests. Either way, those who take on this position will enjoy a varied workload with lots of rewards and challenges.
Product Engineer: Average Salary — $88,576 per year
Product engineers plan, develop and superintend the production of goods for the market. Product engineering is a type of mechanical engineering. A product engineer's responsibilities may include testing the prototypes of new products, evaluating possible risks during product development, creating visual representations of products with computer design software, and contemplating up new product ideas.
Automation Engineer: Average Salary — $88,841 per year
Much like process engineers, automation engineers handle the procedures and machinery related to automation, meaning technology systems that function with minimal human interference. However, automation engineers typically work on software systems and programs rather than directly on manufacturing equipment. As a result, automation engineers help clients in various industries minimize computing defects, troubleshoot errors, and optimize software development.
Electronics Engineer: Average Salary — $104,983 per year
Electronics engineers typically also have a deep understanding of other fields that frequently overlap with electronic engineering, such as computer science, IT, and mechanical engineering. Electronics engineers create or maintain electronic devices such as mobile phones, laptop computers, television sets, or video game consoles. In addition, an electronics engineer may create, develop, test, or repair electronic devices.
Technical Manager: Average Salary — $93,837 per year
Technical managers lead teams and initiatives related to technological developments. Technical managers possess both leadership abilities and hard skills, meaning more specialized knowledge and abilities. Although most technical managers work in IT, they can also work in other roles requiring hard skills, such as accounting, electronics, and legal departments or companies.
Electrical Engineer: Average Salary — $94,188 per year
Most electrical engineers specialize in a specific field, such as computer engineering, signal processing, or radio-frequency engineering. An electrical engineer plans, develops, tests, and optimizes electricity systems and devices. Electrical engineers may handle power generation equipment, electronic communications systems, and other electric or electronic elements processes.
Technical Consultant: Average Salary — $96,278 per year
Technical consultants create or alter IT systems for businesses. They are typically self-employed independent contractors who collaborate with clients in numerous industries. Responsibilities may entail examining the abilities of hardware components, training clients in essential IT support management, tracking system performance metrics, and employing promising technologies to help boost a client's IT infrastructure.
Electronics Engineer: Average Salary — $104,983 per year
Electronics engineers are tasked with creating and/or maintaining electronic devices of all kinds. Moreover, they may be tasked with the design, development, testing, and/or repair of those devices. Electronics engineers naturally develop of profound comprehension of other arenas that often intersect with electronic engineering. These include fields such as IT, computer science, as well as mechanical engineering.
Choosing the Best Program for Me
If you are trying to pick the best program for your educational goals while also asking yourself, does ABET accreditation matter? While this primarily depends on what your educational goals are and what career path you plan to follow. Generally speaking, those who want to work in engineering management are better served by obtaining an ABET accredited online degree. This is because it teaches students the tools required to succeed as a manager in the field.
Admissions Specifics
If you are interested in being accepted into a high quality ABET accredited online degree program, here is what you will need to do:
Achieve High GMAT/GRE Scores: Depending on what your chosen career path may be, you will want to achieve high scores for the GMAT and/or GRE exams. The Graduate Management Admission Test (GMAT) focuses on assessing analytical writing, business management, integrated reasoning, and problem-solving skills. Applicants should aim to score at least 650 to 690; scores of over 700 are considered exceptional. On the other hand, the Graduate Record Examination (GRE) is a general graduate school aptitude test. Applicants should aim for a score of at least 318; 329 is considered exceptional.
STEM Expertise: Typically speaking, applicants who pursue a master's degrees in engineering management have already obtained a bachelor's degree in STEM-related majors such as mechanical engineering, civil engineering, industrial engineering, software engineering, etc. Although this is not always the case, most students who decide to pursue a master's in engineering management are already on an engineering career path.
Letters of Recommendation: With high exam scores and a reputable bachelor's degree, good letters of recommendation can be a fantastic way to ensure your acceptance. Although there are no guarantees in terms of admission, if you already have high GRE/GMAT scores and a bachelor's degree in a related field, a letter of recommendation from a respected member of the community can be enough to allow you to gain acceptance to your school of choice.
Financial Aid and Scholarships
Lastly, in terms of ABET accreditation requirements, applying for financial aid and scholarships is highly recommended. This is because master's degrees in engineering management can be quite costly to obtain. Therefore, if you are eligible for financial aid and/or scholarships, you should take the time to apply. There are plenty of options for scholarships for engineering management degrees. Taking the time to search for these scholarships can give you a wide array of scholarships to apply for.
Is ABET Accreditation Important?
Either way, ABET accreditation offers students accredited programs in applied and natural science, computing, engineering and engineering technology. ABET is a nonprofit organization that helps ensure that any given program meets the quality standards of the profession or career path they are seeking. ABET accredits programs rather than entire institutions –The organization only provides these accreditations to post-secondary programs at reputable institutions that grant degrees and that are already recognized by national education authorities or national or regional institutional accreditation agencies.
Certifications and Licensure
When it comes to engineering management certifications, there are lots to choose from. If you want to know which engineering management certification, consider the following list:
Engineer In Training Certification (EIT) — Via NCEES
Project Management Professional (PMP) — Via PMI
Six Sigma Green Belt — Via IASSC
Master Project Manager (MPM) — Via AAPM
Program Management Professional (PgMP) — Via PMI
Certified Manager Certification (CM) — Via ICPM
Certified Manufacturing Engineer (CMfgE) — Via SME
Online Master's in Engineering Management Programs
For those having trouble choosing the best professional organizations in engineering management, here are some of your top options. These programs are representative and not ranked. All are accredited and reputable according to College Consensus' rigorous standards. They are presented in alphabetical order.
Drexel University


Drexel was the first institution in the country to introduce a graduate-level engineer management program in 1959. Since then, the institution has evolved to include customized curricula, online courses, dual degree options, and much more.
Johns Hopkins University
As one of the most highly revered educational institutions in the entire country, obtaining a master's degree in engineering management from Johns Hopkins could be an excellent way to kick off your engineering management career. The school offers a wide array of tools to allow students to be successful during their collegiate career and as they venture into the professional world.
Kansas State University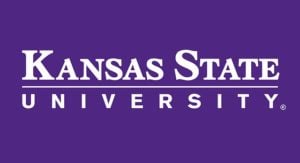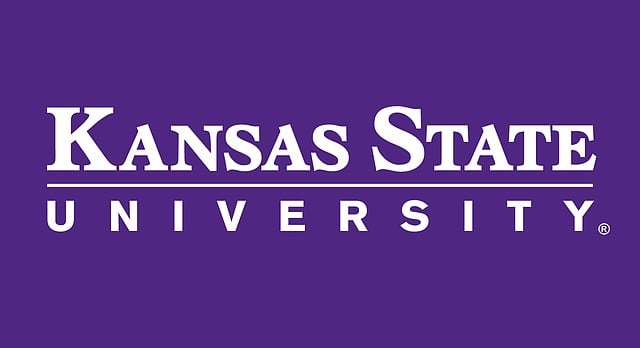 Master of Engineering Management
Attending Kansas State University allows students to acquire the advanced training required to succeed in the field. This program is 100% online and enables students to gain the economic, human resources, and technical perspectives required to become a powerhouse in engineering management.
Kennesaw State University
Kennesaw State University offers a 30 credit hour program that prepares students to face issues concerning management, engineering, and business, while working in the field.
Ohio State University

Master of Engineering Management
Attending Ohio State's engineering management program enables students to enhance their engineering management skills, and also provides students with an opportunity to receive a Six Sigma Certification.
Old Dominion University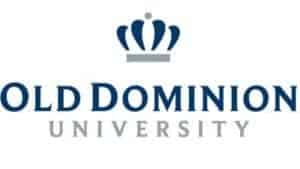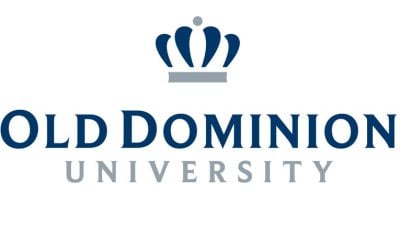 Master of Engineering Management
Old Dominion University provides students with the ability to manage and design a project-driven, technology-based enterprise. Those who graduate from this program are adept at conducting research as well as engineering management.
Oregon State University

MEng in Industrial Engineering Management
Oregon State University's engineering management program not only prepares students to be successful engineers, but it enables them to be impressive leaders as well. The program includes world-renowned researchers and other professionals with the propensity to help students soar into their engineering management careers.
Rowan University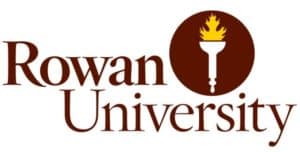 Master of Engineering Management
Rowan University's engineering management program teaches students the administrative procedures required to successfully manage an engineering-driven environment.
University of Colorado Colorado Springs

MEng in Engineering Management
UCCS's engineering management degree program prepares students for management in a technologically-driven environment. It teaches attendees to develop effective responses to real-world business issues.
University of Wisconsin–Platteville

Lastly, UW Platteville allows students to focus on things such as learning engineering communications, engineering management, and simulation modeling of engineering systems. This program is fully online and can be completed in as little as two years for dedicated students.
Overall, if you are interested in pursing a master's degree in engineering management, you're in great company. Many people choose this career path because it allows them lots of flexibility while also challenging them, honing their skills sets, and allowing them to make lots of money.
Related:
A Guide to Online Engineering Degrees