The first question potential degree seekers ask may be, Is a master's degree in construction management worth it? Students who pursue a construction management master's degree often develop professional skills that allow them to move smoothly into leadership positions. For those new to the field, this degree can provide an overview in construction, architecture, business management, real estate development, risk management, civil infrastructure engineering, construction operations, and the science underlying the industry.
Recommended Online Degree Programs
Explore our featured online programs to find the right match for you today.
What Is a Construction Management Master's?
Many construction management degrees are available online. Learners may choose to focus on one tailored to their interests, such as sustainable design, continuous learning, and professional ethics. Every program includes content regarding the legal, economic, and social relationships that surround the construction trade. Qualified construction managers interact with numerous professionals and regulatory agencies, and they must understand how to appeal to environmentally friendly perspectives in various aspects of their work.
Those who receive a masters in construction management have the professional skills to become effective leaders in the building industry. Learners also receive sound foundations in numerous subjects, including how to build leadership skills and strong teams. There are common threads between civil engineering and construction management. However, they are separate fields. In fact, civil engineering focuses on infrastructure while construction management has a wider umbrella that encompasses safety and planning, amongst other priorities.
Is a masters in construction management worth it? Delve deeper into this question in the next section.
Is a Master's in Construction Management Worth It?
A master's degree in construction management typically translates into a salary boost for those already working in the industry. It's also a way for those new to the industry to take a crash course in the field and earn higher salary ranges.
With a degree in construction management, students can accelerate their careers and specialize in specific areas of interest. This is critical for those who need the knowledge that typically comes with years of experience. Positions in construction management allow graduates to develop their passion for construction while contributing to the advancement of the field. So, this might be the right degree for those who want to create sound buildings in the residential or commercial sector without ever having picked up a shovel. Plus, many people like this field because they can always return to finished projects to feel a sense of accomplishment. That's a rare opportunity not available and other sectors.
With the infrastructure of the nation aging at a rapid rate, there's a great need for professionals who understand how to repurpose residential commercial properties. Equally, there is a high demand for new construction to replace outdated buildings more than half a century old. Before getting their construction management masters degrees, candidates would do well to work for a few years at various levels of the construction industry. This will give them the best exposure to different segments of the industry. As a result, they can choose a specialization that will make their degree even more valuable.
Fortunately, with numerous online options, students don't have to put off their education while they're gaining their experience, if they choose to go that route. Successful students emerge ready to become decision-makers and leaders in this essential field. Those who aren't comfortable overseeing and directing others might not thrive in this role. However, those with a natural flair for leadership could find this a satisfying career path.
One of the benefits of becoming a construction manager is a high level of autonomy. Independent thinkers who hate being micromanaged may do well in this role. By nature, construction managers are entrepreneurial thinkers and problem solvers. However, prospective students also need the ability to motivate themselves and their teams to find creative solutions when problems arise in sourcing materials, finding experienced labor, and dealing with last minute changes to project specifications.
Those who love to continuously learn may find the intellectual growth of the position valuable and rewarding. For learners who want to become better problem solvers, a creative mind, willingness to work long hours, and deep focus might make this a good fit as a long-term career choice.
Ready to start your journey?
Why Should I Get My Master's in Construction Management Online?
The last section looked at the question, Is a masters degree in construction management worth it? This section reviews the benefits of getting a construction management masters online. Students who already travel in their current job might not have the time to attend in-person classes in their local communities. Therefore, getting an online construction management degree allows them to get the education needed to move up in their careers.
Construction engineers manage properties worth millions of dollars early in their career. Managing online classes with a full-time job and family or social responsibilities helps students build the skills they need to deal with the tremendous pressure that sometimes accompanies the CM role.
For those who want to move around the country and experience construction influences in other parts of the world, becoming a construction manager will often fulfill this wish. With a master's in construction management, students may find themselves accepting opportunities all over the world. In addition, thanks to modern software and technology, graduates may also find remote work that allows them to make their homes far away from their current projects.
However, construction managers have to be willing to stay away from home for weeks at a time when it comes to overseeing critical phases of the construction process.
Learn more about the types of degrees and specializations available in construction management master's programs. Students develop versatile skills that are valuable assets in any career path. For those who love to lead people and solve problems, this is potentially the right degree to pursue.
Types of Degrees and Specializations in Construction Management Master's
There are many types of degrees available for those who want to obtain a master of construction management online or in a traditional classroom environment. Here, the focus lies on getting an online masters in construction management, which allows students to attend to their families, work various shifts, and still complete their studies on their own terms.
What Will I Learn in a Construction Management Master's Program?
The best online masters in construction management will include exposure to a wide array of topics. Those graduating with a construction management online masters will need the skills and know-how expected by hiring managers and companies. Even though the CM role requires a breadth of knowledge, it's essential for learners to understand that it's a very hands-on role.
So, although getting an online construction management masters provides a lot of flexibility, students will need to carefully choose their career path even before they apply for programs for a masters in construction management online.
Construction management masters online programs often include material covered in a bachelor's level CM program. However, the best online construction management masters degree will also offer plenty of specializations to help students meet their career and academic goals.
Topics covered in most colleges and universities offering an online masters in construction management include:
Architecture
Construction law
Contracts
Construction materials
Project management
Soils and foundations
Surveying
Cost estimating
Electrical systems for buildings
Engineering
Leadership and human resource management
Construction management software
Mechanical systems for buildings
A construction management online masters will cover the process to estimate a project competitively without underbidding. Additionally, students who get a master of construction management online must master several types of project delivery methods, which go far beyond delivering a finished building.
A well-developed online construction management masters degree program includes courses in business operations. The best online masters in construction management teaches students pragmatic business policy and management theory. Organizational behavior is an essential topic to cover in any construction management masters online.
Other topics to look for in a masters in construction management online include:
Project Delivery Methods
Construction Technologies
Risk Analysis
Productivity and Cost Analysis
Legal Issues in Construction
The best online construction management masters degree programs include a capstone course that lets students explore their various areas of interest.
When researching schools, students must also consider their employment goals to find the best institution for them. An ideal online or brick-and-mortar school combines all the elements needed to launch a CM career.
Recommended Online Degree Programs
Explore our featured online programs to find the right match for you today.
Construction Management Careers and Salary
A construction manager job description can vary greatly, leaving prospective students wondering, "What can I do with a masters in construction management?" A job in construction management isn't a one-size-fits-all thing due to the vast difference in residential and commercial projects. This leaves a wide range of jobs that may fall in the career path of masters in construction management jobs.
According to Salary.com, Construction managers make $118,984 a year on average. The Bureau of Labor Statistics (BLS) breaks down the various industries and accompanying wages.
| Industry | Employment | Percent of industry employment | Hourly mean wage | Annual mean wage |
| --- | --- | --- | --- | --- |
| Nonresidential Building Construction | 70,340 | 9.04 | $ 53.22 | $ 110,690 |
| Residential Building Construction | 46,140 | 5.49 | $ 47.70 | $ 99,210 |
| Building Equipment Contractors | 34,630 | 1.54 | $ 51.72 | $ 107,580 |
| Foundation, Structure, and Building Exterior Contractors | 18,040 | 1.93 | $ 48.61 | $ 101,100 |
| Utility System Construction | 17,060 | 3.16 | $ 54.66 | $ 113,700 |
Do I Need a Master's Degree in Construction Management?
Students will need a master's degree in construction management to stand out when applying for the following job titles in construction management:
Construction manager
General contractor
Project manager
Construction supervisor
Unfortunately, these titles and others assigned don't always encompass the full extent of the role. To give students a better idea of what to expect, here are a few descriptions of what construction management roles may consist of:
A job in construction management may include supervising construction sites as a general contractor overseeing laborers, ensuring quality standards are met and looking out for conditions that might compromise safety.
Careers in construction management often include creating requests for proposals and implementing change orders when specifications on existing jobs change.
Construction management degree jobs require operational skills such as creating and adhering to policies and procedures.
Whether applying for construction management jobs entry level or high level, graduates often handle project documentation and make sure that the work follows sound engineering practices.
A construction manager job description might also include guiding project managers and providing technical support when needed.
Maintaining project costs and accounting are also construction management roles.
Those who want careers in construction management often start by helping project managers understand and negotiate change orders with clients and senior management.
Construction managers also monitor updates, send invoices and review construction schedules to avoid delays and cost overruns. Additionally, CMs report project status to stakeholders and attend meetings with clients.
What Can I Do with a Master's Degree in Construction Management?
A master's in construction management is often combined with other degrees to form the ideal base for students entering the workforce. Depending on the specialty area you choose and your undergraduate degree, there are many careers available.
To earn the best construction manager salary, students often combine a master's in construction management with compatible degrees in leadership, business, or engineering. Over the course of a long career, a construction management degree salary can more than compensate for the cost of the program.
Construction management jobs entry level salaries depend on the graduate's level of experience, demand for their skills, and the region in which they live. Construction management degree jobs roughly fall into three categories, discussed below. Job seekers should carefully evaluate not only job titles in construction management but the requisite duties that fall under individual postings.
What are the categories for masters in construction management jobs and what construction manager salary should graduates expect? Here is a broad look at three construction management degree salary types:
Construction Managers average $99,000 per year and have an 8% growth forecast. CMs supervise construction projects. Graduates with a master's degree may quickly move into supervisory roles, avoiding the sometimes long climb up from entry-level roles.
Architectural and Engineering Supervisors can easily make over $150,000. However, the low job growth forecast of 2% might give prospective job candidates a moment of pause. Students who already have an undergraduate degree in engineering or architecture might do well to follow up with a CMM. In this role, construction management professionals direct and coordinate activities to ensure that construction companies can meet the expectations of their clients.
Construction Administrative Managers can make close to $99,000 on average and enjoy a healthy job growth forecast of 6% over the next decade. These leaders manage staff and facilities, focusing on security and safety while also maintaining the property.
These are just a few ways that students can round up their education to make their resumes more appealing to hiring firms and companies.
Choosing the Best Program for Me
A construction management degree online accredited by a recognized institution will take graduates further than unaccredited degrees or degrees from obscure colleges and universities. When choosing the best program, students should look at the admissions process, the accreditation of the institution, and available financial aid and scholarships.
Admissions
Online and brick and mortar colleges and universities want to know as much about you as possible to determine whether you meet their admissions requirements. Typically, you'll be asked to provide the following information, as appropriate:
Bachelor's degree, (GPA of 3.0, accredited institution)
College transcripts
Letters of recommendation
Resume (optional)
GRE or GMAT scores
Accreditation
It's essential to select an accredited online construction management degree. The American Council for Construction Education evaluates various colleges and universities to determine whether they are qualified to provide accredited online construction management degree programs.
The Council on Higher Education Accreditation confers credentials on educational institutions that meet the qualifications of accredited distance learning, technical, and vocational programs. Students can check their website to verify that their shortlisted colleges and universities have construction management degree online accredited at the national or regional level in the United States.
Schools receive accreditation for three to five years before having to requalify. This gives students confidence in the accreditation process and makes it easy to find schools with high quality educational opportunities that can advance the careers of graduates.
Financial Aid and Scholarships
There are many possible sources of financial aid and scholarships. Graduate students can look into private lenders or find out if schools they apply to offer scholarships. There are also websites that can match students with scholarships that are a good match for their experience. For example, scholarships.com asks scholarship seekers to enter enough information to generate a list of potential opportunities.
Will FAFSA cover a master's degree? Graduate students can also fill out the FAFSA form to receive student aid. Unlike undergraduate financial aid applications, graduate students do not need to provide parental information. After filling out the form, students will receive a Student Aid Report (SAR) detailing their financial aid eligibility.
Certifications and Licensure
There are construction certifications online that provide an alternative to those who don't want to complete a construction masters degree. Many colleges offer certificates in construction management. It's important to find a graduate certificate that would be highly valued on the job market. With a construction management certification online degree, construction management professionals can complete their education without interrupting their careers.
CMs hold a lot of responsibility in roles that require creative thinking and sometimes difficult working conditions. Achieving a certificate from a nationally accredited university can help improve the employment prospects of those already working in construction or those who wish to switch to construction management from different career paths.
CMAA Certification
The CMAA offers one of the most valuable certifications in construction management. Students can find free certifications but paid programs often carry more weight with companies that hire construction managers with masters degrees.
CMAA certification is provided by the Construction Manager Certification Institute. This organization sets the standards for this coveted management certification. Some students may opt to combine a masters in construction management with certifications in there intended areas of specialization, including the following:
Certified Construction Manager (CCM)LEED Green Associate
Construction Health and Safety Technician (CHST)
Associate Constructor (AC)
Certified Professional Constructor (CPC)
Recommended Online Degree Programs
Explore our featured online programs to find the right match for you today.
Online Construction Management Master's Programs
College Consensus has selected the following representative programs to give prospective students an idea of their options. All of these programs have regional and specialized accreditation and have been recognized for their quality. We present them here in alphabetical order.
1. Arizona State University


Arizona State University has a master of science in construction management and technology degree designed to help students hone their technical and management skills. Coursework includes applied research specific to the construction industry. This online master's degree has two areas of specialization to choose from. Those wishing to focus on facilities management may wish to pursue the facility management track, while others may go for the broader construction management and technology track.
Degree: MS in Construction Management and Technology
2. Clemson University


The master of construction management conferred by Clement University allow students to get their masters degree without leaving the comfort of home. In fact, students in this program never have to set foot on a college campus at all. Consistently recognized by national organizations for its excellence, this program is a great gateway to those wishing to continue on to pursue a doctorate in Planning, Design, and the Built Environment (PDBE).
Degree: Master of Construction Management
3. Drexel University


Drexel University's MS in construction management provides students with the technical competence to fulfill construction management roles. The outstanding faculty has decades of real-world experience that makes this program a haven for those looking for industry mentors. The highly interactive online program makes the curriculum challenging while keeping students engaged.Working professionals or those living in remote areas can take advantage of this program.
Degree: MS in Construction Management
4. Purdue University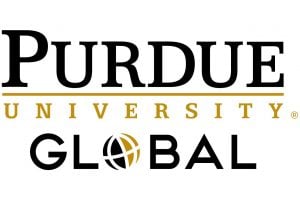 The MS in construction management available at Purdue University is crafted to fill any gaps in knowledge needed for professionals who want to enter executive construction management jobs.
Degree: MS in Construction Management
Industry practitioners provide access to real-world scenarios and have a proven history of supporting students during the course of their studies and beyond. Many graduates have moved on to upper-level CM roles. Those who want to learn from real industry leaders may choose this program over courses taught by academics with little experience in the field.
5. University of Alabama at Birmingham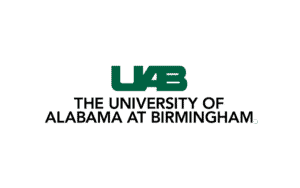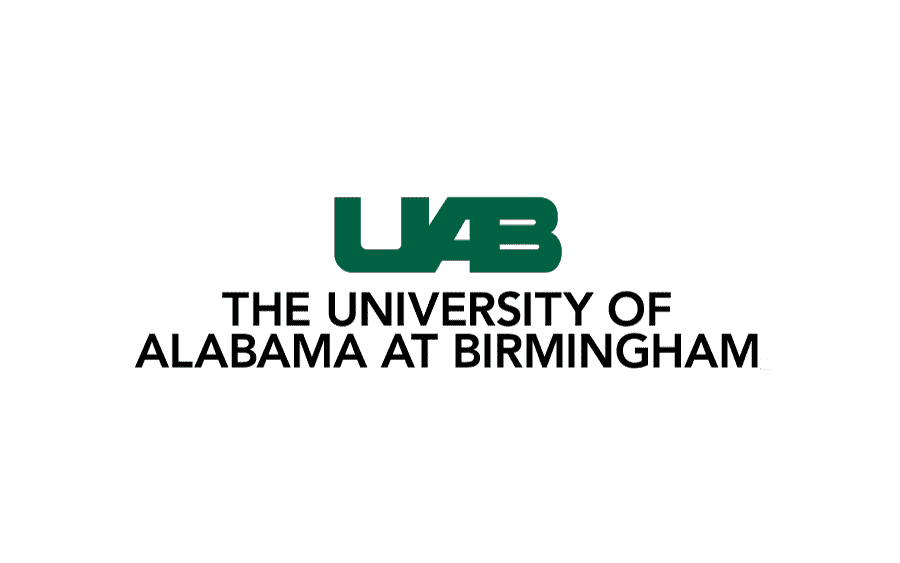 This fast-paced degree allows students to get their masters in engineering construction management in as little as one year. However, it typically takes up to 19 months to complete the coursework. This 30-hour program is considered an alternative to a masters of business administration and the material focuses on the engineering and construction industries. It's important to note that there are no prerequisites in engineering in order to obtain this degree. Qualified applicants do not have to file scores for the GRE or GMAT.
Degree: MEng Construction Management
6. University of Florida

The online Master of International Construction Management (MICM) degree focuses on providing deeper education for those already working in construction and related sectors. So, students who want to obtain executive positions with national or international construction companies often choose this program. best of all, students can receive their degrees while studying exclusively online.
Degree: Master of International Construction Management
7. University of New Mexico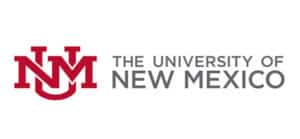 The University of New Mexico has a master of construction management that encompasses industrial, commercial, and residential properties. It also involves construction of highways and other structures. In order to receive an in-depth education, graduates must master cost control, construction programming, construction law, and safety protocols.
Degree: Master of Construction Management
8. University of Southern California


The Master of Construction Management offered by the University of Southern California provides a sound foundation for construction professionals wishing to enter the management level. Graduates go on to become CMs or real estate professionals, as well as general contractors, subcontractors, real estate developers, or brokers. Still other graduates work for architectural firms demonstrating the flexibility of this valuable degree.
Degree: MS in Construction Management
9. University of Washington
The University of Washington has a unique MS in construction management that focuses on heavy construction. This program provides the same breadth of knowledge as other construction management programs, but it combines it with specifics facing those who will go on to roles in heavy construction.
Degree: MS in Construction Management
10. Western Carolina University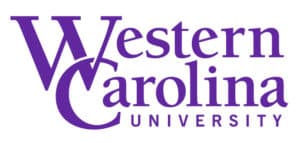 Students who wish to take their construction management master's degree 100% online may opt for this versatile program. Topics include large-scale residential development, industrial construction, land management, and other courses needed to hone leadership and management skills. It takes 30 semester hours to complete the program and students can do it at their own pace as they pursue their careers.
Degree: MS in Construction Management
Professional Organizations in Construction Management
The Construction Management Association of America is the leading professional organization for construction management graduates and others working in the field. There are other organizations students can join to help them network and remain in the know on ongoing trends in the industry. Joining a professional organization is also a great way to find internship and employment opportunities before and after students obtain their degrees.
Other professional organizations that bring construction managers together include the following:
American Institute of Constructors
Associated General Contractors of America
American Builders and Contractors
Students can contact local chapters to find out if they accept students. If they do, it's worthwhile to ask for a discount and to find out about any potential assistance available to members.
Related:
A Guide to Online Engineering Degrees
Alternative Careers for Civil Engineers
Best Online Master's in Engineering Management