Some prospective students might wonder about the benefits of pursing an Associate's in Healthcare Management Degree. It is important to note that healthcare management continues to skyrocket as an industry across the country. The U.S. Bureau of Labor Statistics reports that healthcare management positions should experience steady growth of over 30 percent between 2019 and 2029. Therefore, the need for healthcare facilities, providers, staff, and administrators is growing. As our population ages and life expectancy continually increases because of medical advances, the market for professionals to manage healthcare organizations and facilities will also grow at a high rate. Here are some things to consider when pursuing a degree like an Associate's in Healthcare Management if you want to enter the field of healthcare.
The Vast World of Healthcare Management
Healthcare management is also referred to in many circles as healthcare administration. It is the oversight, administration, and management of healthcare systems, hospitals, entire hospital networks, public health systems, and other medical facilities. These professionals' responsibilities include ensuring that individual departments run efficiently, qualified employees are recruited and hired, information is disseminated smoothly throughout an organization, specific goals are reached, and resources are used wisely. There are general healthcare administrators and those who prepare to become specialists. Generalists oversee entire facilities and organizations, while specialists deal with the administration of specific departments like accounting, marketing, finance, and policy analysis.
Several degree paths can be taken to qualify for a professional position as a Healthcare Administrator. Students typically complete a degree in healthcare management through a school of public health or business school. An Associate's in Healthcare Management degree is a great program to initiate a successful career in the field. It covers the concepts necessary to the profession and sets the stage for further education. There are also many undergraduate-level programs offered in the healthcare administration field.
A fair number of healthcare managers hold a master's degree. This tends to be the expectation of many human resources departments for such positions. Healthcare management professionals can even advance their expertise by pursuing a doctorate in health administration to move into teaching positions at the collegiate level, get into public policy analysis, or lead larger firms at more advanced levels.
The accrediting organization that maintains and validates healthcare administration educational programs in the United States is The Commission on the Accreditation of Healthcare Management Education. Programs falling under its auspices include the Master of Public Health, Master of Health Services Administration, Master's of Health Administration, Master's of Business Administration in Hospital Management, and Master's of Hospital Administration, among other programs that can lead to management positions in healthcare.
Licensure, Certifications, and Associations Related to Healthcare Management
While requirements may vary by state, most healthcare management professionals do not require any license. An exception to this policy may be for those who plan on opening their own facility. Most states require a permit for operations such as long-term care facilities, nursing homes, and private hospitals. Credentialing boards offer certifications based on a combination of experience, education, and knowledge test results. The American College of Healthcare Executives features two well-respected titles to the industry, including the Certified Healthcare Executive (CHE) and Fellow of American College of Healthcare Executives (FACHE). Two other accrediting organizations in the healthcare management field are the American College of Medical Practice Executives and the National Association for Healthcare Quality.
What Jobs Can I Pursue After an Associate's in Healthcare Management Degree?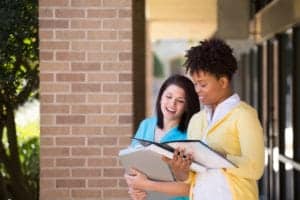 A healthcare administration associate's degree is a smart move for anyone wanting to jumpstart their career in the field. According to the Bureau of Labor Statistics, medical and health services managers earn an average annual income of over $100,000. Typical entry-level positions for associate degree graduates in healthcare management will include medical records technician, medical secretary, and medical assistant. Students seeking an online or traditional Associate's in Healthcare Management degree may also want to consider furthering their education to improve their future career opportunities.
Here are some high demand positions in the field:
Registered nurses address and monitor a patient's needs, consult and administer patient records, and collaborate with doctors, other RNs, and staff to apply the best possible care. Nurses are called upon to educate the public during health crises and offer emotional support to patients and families.
Become a Medical and Healthcare Service Manager
These administrators organize and improve administrative and patient documentation while managing a medical facility. While an undergraduate degree is often required for this position, a professional with an Associate's in Healthcare Management will have a clear advantage over someone lacking the degree.
Social and Community Service Manager
Professionals within this position advocate for underrepresented demographics, like veterans, children, and the poor. This vital position is integral to social institutions, large and small, as it creates the administrative framework needed to help those in need.
Taking a Closer Look at the Online Associate's in Healthcare Management Degree
An online Associate's in Healthcare Management allows students to learn about healthcare technology, marketing, medical terminology, and medical office administrative skills, on their own time and in their personal study spaces. By and large, these distance programs prepare students for entry-level administrative positions in healthcare or to go onto an undergraduate degree.
The associate's degree in healthcare management presented online includes the fundamentals of overseeing a medical office, including how to maintain patient records and manage other employees. As technology increasingly becomes an integral part of the healthcare industry, degree programs will also include courses covering medical coding and health care data systems.
This degree also offers flexibility for distance learners who are also working professionals. Online programs usually follow the same rigorous course format as their brick-and-mortar counterparts, leading to graduates' equal advancement opportunities. An online format is ideal for associate students needing to tackle the additional commitments of child or family care, work, and class schedules.
How Long Will an Online Associate's in Healthcare Management Degree Take to Complete?
Students should expect to spend an average of two years pursuing an online associate's in healthcare management. The degree typically requires 60 to 66 credits to satisfy all program requirements.
How Much Can I Expect to Spend on an Online Associate's in Healthcare Management Degree?
The overall cost of a healthcare management program depends on several factors. State residency is crucial, as many colleges and universities charge higher tuition rates from out-of-state students. Currently, many schools charge flat-rate tuition for online students regardless of where they live. Technology fees are another factor to consider. These costs often apply to distance learners but not traditional students taking classes on a school's campus. With Covid-19 wreaking havoc on the nation's higher learning institutions over the past year, some schools have made distance learning even more affordable and accessible than ever before. As tuition rates for an online Associate's in Healthcare Management typically range from $300 to $500 per credit, students should expect to be charged $20,000 to $35,000 in total tuition.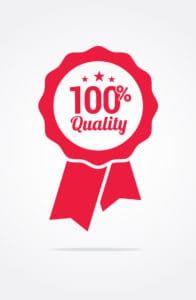 How Important is it to Choose an Accredited Program in Healthcare Management?
Universities and colleges in the United States can receive accreditation from independent agencies recognized by the U.S. Department of Education. An accreditation process involves the extensive review of a business school's educational programs and student services. Accreditation status is one of the most vital considerations for prospective students looking at an Associate's in Healthcare Administration or Management program. A school's accreditation will impact course credit transferability and student eligibility for federal financial aid. Potential students need to make sure the business school offering a program they are interested in has earned national or regional accreditation.
What Can I Expect from Online Courses?
Associate's in Healthcare Management courses include accounting, medical terminology, marketing, diagnostic coding, healthcare technology, and other office administration courses. These online courses provide a foundational set of skills and knowledge that prepare associate students to understand and manage health information data. The core curriculum also prepares students for further education.
What Types of Professional Associations in Healthcare Management Exist?
Professional healthcare management associations are an integral part of the healthcare industry. These organizations provide conferences, national certification, seminars, and legal education to professionals. After earning an associate in healthcare management, graduates are qualified to participate in these associations for networking, continuing education, and job opportunities.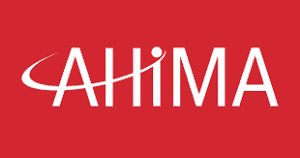 American Health Information Management Association
Supporting over 100,000 health information professionals today, the AHIMA is recognized as an authority in health information management education. The organization offers credentialing opportunities into journals and access to conferences.

The AAMA provides certification and education to medical assistants. This national organization offers students the chance to earn CMA certification and pursue further education for health care law on state and federal levels.

AAPC
The AAPC was previously known as the American Academy of Professional Coders. This association offers events, textbooks, and medical coding certification for healthcare managers. AAPC also proctors certification exams in medical coding, medical documentation, medical billing, medical auditing, and compliance.
Certification and licensure in the healthcare management field are essential as some positions may require certification for employment. For example, health information technicians are often expected to have professional certification, which is obtained by passing exams through AHIMA or completing an accredited program. Medical assistants also get professional certification and can become certified through the AAMA exam. Professional certifications attract a more lucrative salary for an associate degree in healthcare management graduates.
What Podcasts Can Benefit Healthcare Managers?
It is no secret that podcasts are more popular than ever before. While they can be enjoyed in different ways, podcasts benefit healthcare administration professionals by giving them up-to-date information and sharing advances in medical technology and policy. Here are just some of the best podcasts out here for healthcare managers.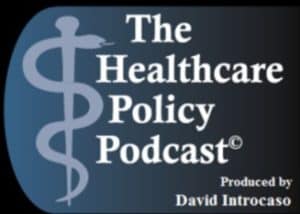 David Introcaso hosts The Healthcare Policy Podcast. This program addresses a wide array of healthcare developing policy and policy issues, ranging from Medicaid and the Affordable Healthcare Act and Medicaid to private sector healthcare and public health. The Healthcare Policy Podcast is necessary for professionals already working in the field and students interested in entering it.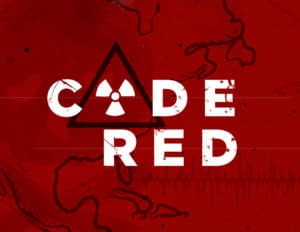 Code Red is an excellent podcast on cybersecurity and healthcare management. Produced by the Healthcare Information and Management Systems Society, this podcast discusses the relationship between technology and the medical field. They advise listeners on protecting healthcare information systems from online attacks and what tools to employ to safeguard against threats to healthcare systems.

TEDTalks has informed and illuminated audiences on a broad range of subjects, from medicine to finance and psychology. The TEDTalks Health Podcast chooses the cream of the crop on public health, healthcare management, medical discoveries, and other related subjects and broadcasts them through a weekly podcast.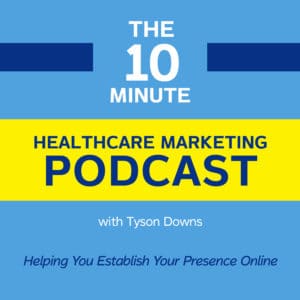 Some podcasts are hour-long, but this mini-podcast is easy to enjoy during morning coffee, a daily yoga session, or a nighttime run. The 10 Minute Healthcare Marketing Podcast provides insightful and timely tips on how healthcare professionals can improve their marketing strategies and see successful patient satisfaction and profit.
All of these podcasts represent a different aspect of healthcare management. Doctors, nurses, clinicians, pharmacists, and administrators alike will gain valuable insight by listening to them.
As healthcare managers' work continues to be a sought-after professional field of study, a degree like an Associate's in Healthcare Management will remain an excellent starting place for professionals looking to lead hospitals, clinics, and other medical facilities. The resources presented in this guide can help you find out more about this exciting field. If you are interested in pursuing a career as a healthcare manager, do not hesitate to reach out to any of the nation's top business schools and inquire about information on the programs they provide in healthcare. Admissions offices are staffed with experts who can get you the information you need.
Related Resources:
Online Healthcare MBA Ranking
Best Online Master's in Healthcare Management
Best Online MBA Programs for Physicians
Highest Paying Online Healthcare Degrees
What is a Bachelor's in Healthcare Management Degree?
What is a Master's in Healthcare Management Degree?
What is a Doctorate in Healthcare Management Degree?
Best Free Online Healthcare Management Courses