Like all aspects of our lives, the COVID19 has disrupted the normal operation of colleges and universities across the world. Current college students and prospective college students alike are struggling to find their footing in the face of all these new changes that the coronavirus is bringing to the college experience.
As we adjust to this new normal, students must navigate the changing landscape of college education to ensure that their futures are not put on hold. With so much in flux, we've worked to compile as much relevant information that we could find in order to help you navigate college in the time of the coronavirus.
1. What Coronavirus means for college admissions
Like all aspects of life, COVID19 is having an impact on college admissions. High school juniors and seniors who were in the process of preparing for college admissions now have a host of new considerations to take into account while they continue their college admissions process.
Not only are colleges and universities having to find new ways to evaluate potential students, students are having to find new ways to evaluate potential colleges.
Grades and transcripts
Always the most important piece of the admissions puzzle, high school grades are now experiencing a disruption due to the cancellation of schools across the country. With the cancellation of the school year comes many questions about grades and transcripts.
Many schools have shifted to online learning to allow students to complete their studies. To ease the stress of this transition, many of these schools have also instituted a pass/fail system. With this system, students will not be receiving letter grades for these classes which will have an impact on their GPAs. It's uncertain how colleges and universities plan to account for this.
Testing and AP Credits
Another key determining factor of the admissions process is standardized testing and AP credits. Because of COVID19, the SAT and ACT tests have been either postponed or outright canceled for many students.
Fortunately, many school systems are moving towards not requiring students to submit SAT or ACT scores for Fall 2021. This is great news for many students as the SAT and ACT have received criticism over the past few years as not being the most reliable indicator of academic achievement. Maybe this will be a trend that is here to stay post-coronavirus.
Another issue related to testing is that AP testing, which is typically down in-person, is now being offered online. However, there is much uncertainty whether or not colleges will be accepting AP credits that are earned through the completion of an online examination due to concerns of teaching. This is something students are encouraged to check in about with their prospective colleges and universities.
Extracurriculars
One of the best ways that students are able to communicate what makes them special or what they're personally interested in is through extracurricular activities. Whether it be clubs or sports, these activities are often important to the decision-making process for colleges. Naturally, these activities have also been disrupted by the coronavirus as well.
But that's not to say there are no longer opportunities to set yourself apart from the pack. Students can use this time as an opportunity to show their commitment to community service. With the coronavirus putting pressure on all aspects of American life, students can volunteer to help alleviate these stresses while also supplementing their college resume. Whether it's making mask or delivering food, students can make a difference in their communities and on their college applications.
Picking a College
While we've focused much of this article on how the coronavirus is making it hard for colleges and universities to determine which students to accept, it's important to note that this is also making it hard for students to determine which college or university is right for them.
Typically, students are encouraged to go on campus visits to get a feel for what life might be like at a potential college or university. After all, students will be spending the next four or so years of their life there. It's very important to experience what that might be like.
Because of COVID19 most college campuses are shut down and it is looking less and less likely that they will reopen by the time the fall semester comes around. Furthermore, even if they were to reopen before, it is highly likely that their will be many restrictions such as social distancing that will make it hard for students to gauge what student life might even be like there.
Unfortunately, there doesn't seem to be a good solution to this problem. Students can try to reach out to current students to ask them what it is like to attend a particular campus, but beyond that there aren't many other options. Many students are choosing to delay their college education until they are able to make a more informed decision about where they will enroll.
In the wake of the coronavirus, the college admissions process has been interrupted in many ways. However, students should take solace that all students are experiencing these interruptions in much of the same way. Stay proactive in your college admission process, but don't let the situation get you down too much.
2. What Coronavirus means for the SAT and GRE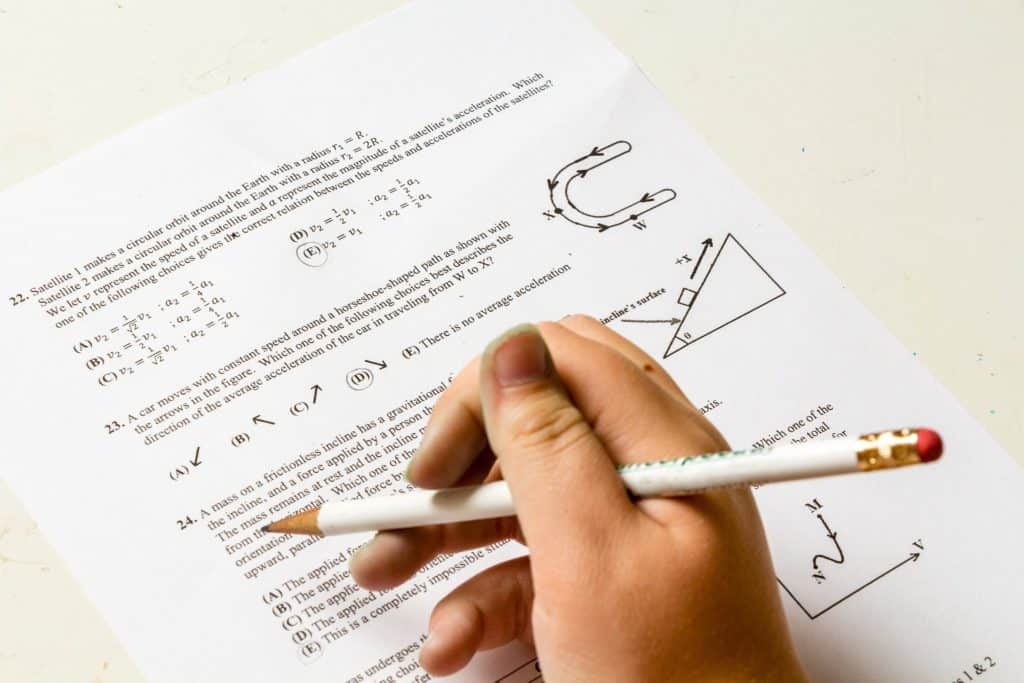 For decades the SAT and GRE have been one of the most important pieces to a strong college application. A high score on the SAT or the GRE often meant admission to the college program of your choice.
Because of the importance that colleges and universities put on SAT and GRE scores, the organizations that put on these tests have instituted high-levels of security to ensure the accuracy of the testing scores. For security purposes these tests have been typically administered in-person with proctors. Due to social distancing requirements in place because of COVID19 that is not possible at this time. So many students are wondering, where does that leave me if I still need to take the SAT or the GRE? Here's where.
GRE moves online
The Educational Testing Service, the organization that administers the GREs has committed to offering students an online option for the exam. Students are able to take an online GRE exam wherever the GRE General Tests are offered. This is valid everywhere except for Iran and Mainland China. These tests will be offered like this until June 30th. Students can take the GRE General Test Friday-Monday.
SAT Canceled
The College Board has announced that they will be canceling the administration of all SAT and SAT Subject Tests until at least August. They believe by then they'll be allowed to begin offering SAT testing in some locations. The College Board will continue to ramp up the availability of the SAT and SAT Subject Tests nationally as local restrictions and ordinances. The August 29, November 7th, and December 5th testing dates are still scheduled with an additional September 26th date added to the mix.
The importance of testing
Over the years there has been a growing trend by colleges and universities to give less consideration to testing scores when admitting college applicants. Studies have shown that high-performance on these types of standardized tests is typically more related to access to test prep than it is an actual measure of student achievement or academic prowess. Those who tend to excel at these tests do so because of their ability to afford test prep.
Because of COVID19, this trend seems to have accelerated as many colleges and universities have announced that they will not be requiring standardized testing scores from incoming applicants. This marks a big change for the college admissions process. Students can still submit their scores, but it is no longer required. While it is too early to say, it is possible that this might be a change that is here to stay.
As it stands now, the coronavirus continues to disrupt aspects of higher education. Students who were hoping to take the GRE or the SAT can still do so. GRE students will need to take their GRE online, and SAT students will have to delay their testing until August at the very earliest. More importantly, we may be seeing that standardized testing becomes entirely optional for students as colleges and universities use the coronavirus as an opportunity to move towards a more holistic approach to judging a student's eligibility for a given college program rather than relying so heavily on standardized testing.
3. What Coronavirus means for financial aid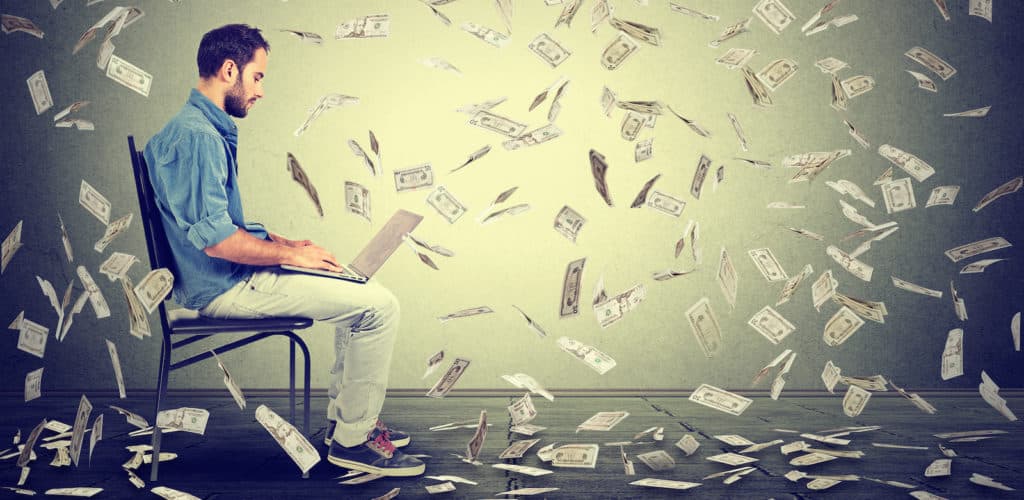 Many students rely on financial aid to help pay for their college tuition. With the coronavirus disrupting colleges and universities everywhere, students who use financial aid need to be aware of the ways that the coronavirus might have an effect on their ability to receive money to fund their education. Below you'll find some of the effects that the coronavirus has had on financial aid.
Coronavirus and Financial Aid Eligibility
One of the biggest issues that students must be aware of relating to COVID19 and financial aid is maintaining financial aid eligibility. Under normal circumstances, students are required to attend school at least half of the time. With the coronavirus disrupting normal class schedules students are still required to maintain this standard if possible.
Students should check with their school's to see if their classes are now being offered to them in an online format. If they are, students will need to move their studies online in order to maintain eligibility for their financial aid.
To help ease the pressure on students, some colleges and universities have moved to a pass/fail grading system. This change will not affect eligibility standards. As long as satisfactory grades are being made they will remain eligible.
Pay attention to whether your college is offering your courses online and make sure you remain enrolled in them for at least half the time in order to ensure no disruption to financial aid.
Student Loan Relief
Those who have already taken out federal student loans and are currently paying them off have received forbearance for their payments. From March 13th, 2020 until September 30, 2020 students are not required to make student loan payments and interest will not accrue on student loans.
An added benefit of this forbearance is that if you are able to make payments during this time, your payments will be entirely going towards the principal of your loan. This is a great opportunity for those who are still able to pay their student loans to make a bigger dent in the amount they still owe.
This forbearance only applies to federal student loans. Students who have taken out private loans will need to work with their loan provider for any type of potential relief.
Update your FAFSA for more aid
Something that students should also keep in mind is how their employment status or the employment status of their parents can affect their financial aid. Since financial aid is largely determined by your income.
If you or your parents have had a reduction in income as a result of the coronavirus, you might be entitled to an increase in your financial aid. Students who have lost work due to the coronavirus, or have had their parents lose work to the coronavirus are encouraged to update their FAFSA with their new projected income. This should result in an increase in federal aid.
Students or families of students who have fallen ill with the coronavirus and are experiencing large medical debt or medical bills as a result are also eligible for an increase in their financial aid in some cases.
COVID19 has introduced a lot of uncertainty into everyone's lives. Please take the time to review your financial aid and your college's policies to ensure that you are receiving the maximum amount of financial aid available without interruption.
4. What Coronavirus means for campus visits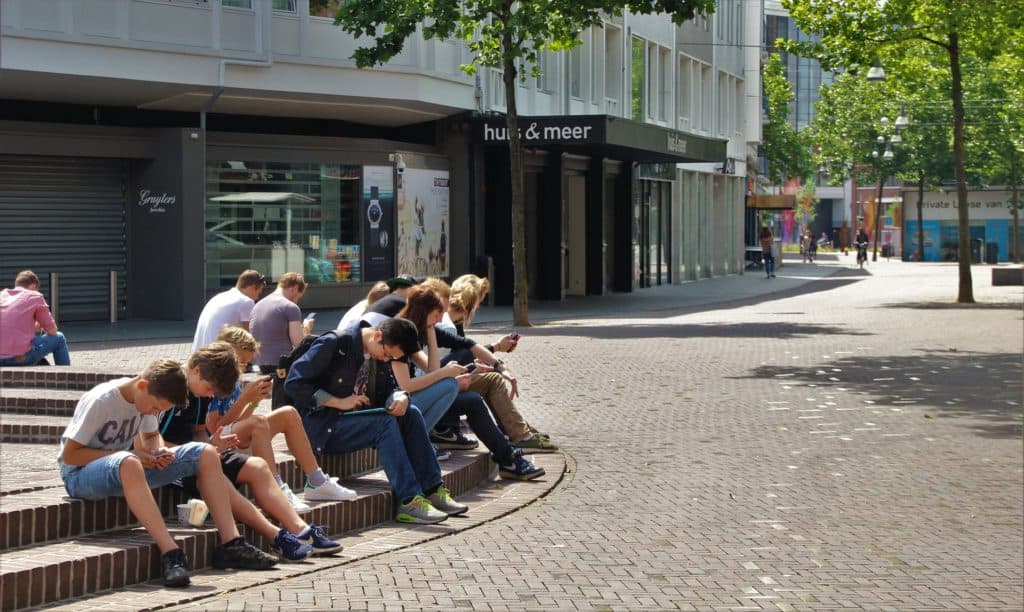 The beginning of the coronavirus outbreak came during a very crucial season for colleges and universities: campus tour season. Towards the end of the spring semester is when colleges and universities tend to host the most of their prospective students. This part of the college selection process, the campus visit, is often crucial to most students' decision making. A lot of the time it's the feel and atmosphere of a college campus that sells a student on attending.
But as colleges and universities shut down in the face of the pandemic, students were unable to complete this crucial part of the college selection process. Not wanting to leave these students in the lurch, schools across the country have moved to offer a variety of virtual substitutes for potential students.
Virtual Tour
Leveraging online tools, many colleges and universities have created virtual tours for students. On these virtual tours, actual tour guides from the college campus lead a group of students, virtually, through the campus. While on that tour, the guides point out places of interest and field questions from students. To help make these tours more engaging, schools are utilizing 360-degree tours that allow students to look in any direction while moving through the tour.
Naturally this is a far cry from the real thing, but many students are finding it better than nothing.
Colleges are also adding virtual tours of areas that are typically not available virtually. Schools are creating tours of dining halls and dorm halls so that students can see what these areas of campus living are like.
Virtual Meetings
The virtual tours can help students to gain an idea of the physical space but they often have trouble communicating the feeling and emotion of being on a college's campus for the first time. To help communicate that feeling to students better, some colleges have created a program where they are matching up current students with prospective high school students for virtual meetings.
Potential students can sit down for a virtual coffee meeting with an enrolled student. Many students have found this to be a great way to find out more information about what it is truly like to be part of a particular college campus.
Finding out for yourself
These virtual tours and virtual meetings are helpful but they also suffer from the fact that they are strictly controlled by the college. The information given through a virtual tour is even more strictly tailored than an on-campus tour. During an on-campus tour students are free to spend their time how they will on the campus before and after. They can talk to current students and observe what life is truly like. On a virtual tour, the perspective can be limited.
To help with this, many students have looked to sources other than the college for information about a given school's campus. Students have asked friends and family to link them up with current students to ask questions.
Third-party sites like www.campusreel.org have also been a huge help. Sites like campus reel are home to independently produced videos that show short snippets of campus life. These videos are not made by the universities and colleges and offer a glimpse of what different areas of the campus are like through the perspective of a real student.
These substitutes for a real campus tour are assuredly no better than the real thing. However, that doesn't mean they aren't of use. While the coronavirus pandemic can be very frustrating and cause disruption to your ability to find the right college for you, you shouldn't let it completely discourage you. Use the tools and resources that are made available to you so you can make an informed decision about your future.
5. What Coronavirus means for campus life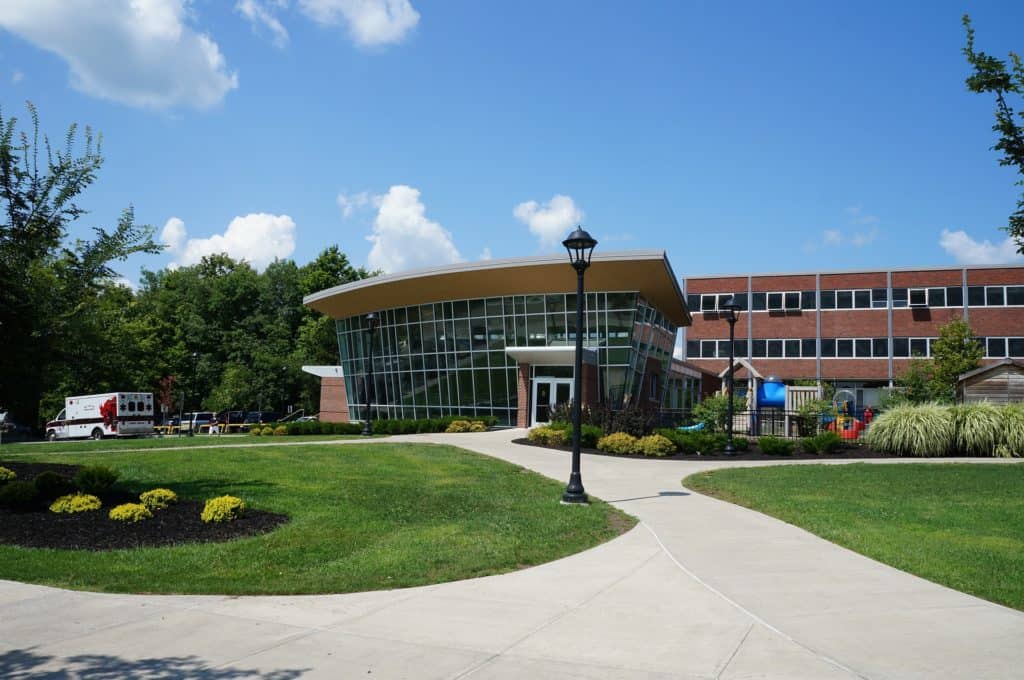 With the fall semester approaching, many questions remain regarding what exactly will college life looks like on campus. As the coronavirus seems as though it will be here to stay come August, colleges, and universities are working to figure out how they will continue to serve students in the face of the major societal changes needed to combat the spread of the virus.
While it is certainly still very much up in the air, here are some measures and changes that colleges may implement in order to maintain the safety of students on-campus.
Limited to no in-person classes
One of the more drastic measures that colleges are thinking about implementing is severely limiting the number of on-campus classes offered to come this fall. Many experts believe that the pandemic will still be raging this fall semester and there won't be much in the way of controlling the spread other than social distancing. To contend with this reality, colleges are considering canceling all on-campus classes altogether while others look to limit them.
Bigger spaces for class
Some colleges are hoping to still offer in-person classes for their students, but in order to do so, they're planning unique and novel solutions to maintain social distancing. Schools are entertaining the idea of moving many larger classes into recreation centers, auditoriums, or even outdoors in order to maintain social distancing.
Classes that would take place in packed lecture halls would be moved into even larger spaces where social distancing of six-feet between students could be maintained. Smaller classes would then be bumped into these lecture halls where they too could use the space for social distancing.
Take Out Dining Only
Another high-traffic area on college campuses is the school's dining halls. To ease the transmission of COVID19, colleges are thinking about making their dining halls to-go online. Students will be able to come in, get their food, and have to take their food elsewhere. Schools that are in a climate suited for it will encourage their students to eat outdoors. Otherwise, students will bring their foods back to their dorms.
Libraries
Libraries will also work to follow a similar policy as well as pushing towards digital assets being "loaned" out to students. To eliminate the passing of the virus through contact points like shared books, campus libraries will move towards take-out of materials only as well as offering students more options when it comes to getting digital copies of a book or a book's pages.
Sports and other events
Students can expect many of the extra events that are typically put on by the school to be canceled. Homecoming concerts and the like will most likely not be feasible this fall semester. Still, schools may work to provide virtual alternatives.
However, there is hope that college sports may live on in some form. Some universities and colleges are thinking about continuing their sports season without fans. Students will still be able to watch the college games online or the television, but won't be allowed to watch the game at the stadium. This is a major change to the college sports experience but it is still better than the complete elimination of the sports season.
6. What Coronavirus means for campus housing
One of the biggest fiascos involving higher education and the coronavirus came at the outset of the pandemic. As cases began to surge across the country, colleges and universities shut down in order to limit student exposure. Most schools took that decision-making process a step further and also shut down all of their dorms.
Suddenly, hundreds of thousands of students who were reliant on dormitories as their place to live were without homes. These students were then tasked with having to find safe travel back to wherever they were originally from during the height of the pandemic. It remains to be seen, but it's not hard to imagine that many of these students were needlessly exposed to the coronavirus in the process of traveling back home.
With the Fall 2020 semester fast approaching, many students have legitimate concerns about how campus housing will be handled in the face of COVID19. Here's what we found out.
Last Year's Housing
One of the biggest questions about campus housing and coronavirus has to do with student housing fees already paid. The cost of housing on a college campus can be quite a large part of a student's overall college costs. Along with housing costs also typically comes dining costs.
After being forced to leave campus, many of these students asked for their housing and dining costs to be prorated as they were not allowed to use them for the full duration of their stay.
Fortunately, many schools are working to provide refunds to students. So, yes, if you were sent home early and did not get to use the full term of your housing or dining plan, your school will most likely be issuing a refund.
Next year's housing
The picture of what next year's college housing is a little less clear. With the future effects of the coronavirus remaining to be seen, colleges and universities are hesitant to commit one way or another to how they will be handling on-campus housing.
Some colleges are floating the idea of having single-person dorms. This is a major departure from the typical dorm experience. When you ask most people what it is like to live in a dorm, the first thing they will probably mention is the experience of living with a roommate. But for the time being that looks as though students will be living alone. Naturally, that begs the question: how might that affect the availability and cost of on-campus housing? We still don't have firm answers.
If students are living in a group, it will most likely be in a small group to mitigate the spread of coronavirus. Many schools are also floating the idea of quarantine plans that will allow them to quarantine students who might get the virus.
Move-in will also see major changes. Typically, move-in can be a bit of a free for all with thousands of students simultaneously moving into the dorms over the course of a weekend. Naturally, that would violate social distancing guidelines. To work around this, colleges and universities are looking to expand move-in over a large period of time. Maybe even a couple of weeks.
While the future of student housing is still uncertain, students can expect to see some of these ideas taking shape on their college campus in the fall.
7. What Coronavirus means for online learning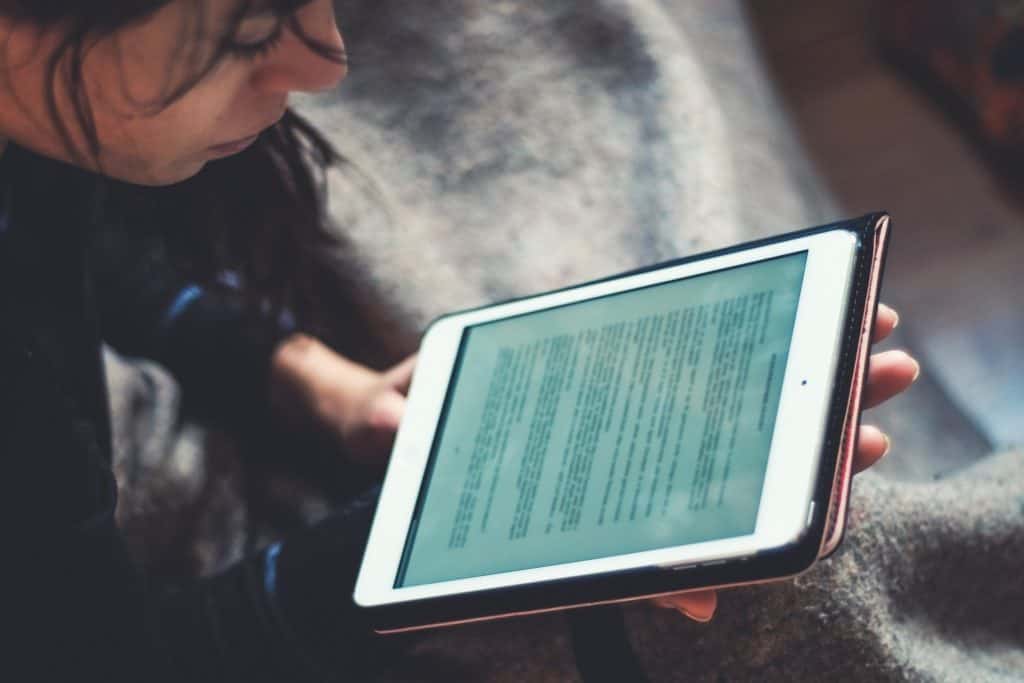 In the face of the COVID19 pandemic, colleges and universities across the globe have sent their on-campus students home and have begun exclusively offering an online curriculum to their students.
Of course, the coronavirus pandemic will not go on forever and eventually, on-campus learning will return to colleges and universities, but as advocates of learning online, we've found this to be a great opportunity to ask the question: is it time for you to switch to online learning?
Students who are enrolled in college or are about to enroll in college have always had the option of pursuing their degree online. This choice was always dependent on a variety of different factors but now as we enter a post-pandemic world the answer to that question becomes more clear.
Campus Life and Social Distancing
One of the main arguments against online education is that students miss out on the opportunity to take part in the activities and happenings of a college campus. Whether that be activities put on by the school by student unions, dorm life, or in-person socialization, these are all things that are often cited as stuff students miss out on.
And to have access to these activities, students do pay a premium. A variety of student fees are added to on-campus tuition to cover these very activities. But the coronavirus poses a unique threat to these activities. As social distancing rules seem to be the norm for the time being, one can only assume that this will have a great effect on the availability of student activities on campus. It wouldn't be surprising to find that many on-campus extracurricular activities are suspended for the time being in the face of all this. Colleges and universities haven't been very good about refunding students money for the early suspension of classes during the beginning of the pandemic, so it's reasonable to assume that students may still have to pay for access to these activities even if they aren't available due to the virus.
Cost
Pursuing a degree online may afford some students with an overall better learning experience than being on-campus. First and foremost, getting a degree online is oftentimes far cheaper than earning a degree on-campus. With the cost of college higher than ever before, it's important to find ways to control these costs. But now more than ever is controlling the cost of college important.
The coronavirus pandemic has caused great economic uncertainty and many economists believe the economic consequences will be felt for years to come. That's why we think that it's very important for students to be conscious of how much money they're spending on their education. Nobody knows what the job market will look like after all this, so it's best to hedge your bets and keep your costs down.
Flexibility
In uncertain times it's always best to afford yourself the highest degree of flexibility. By tying your education to a particular location on the globe, you limit your ability to remain flexible. A college education is vital to success in today's job markets. It's important that students do what they can to ensure that they are able to earn their degrees in a timely fashion. We believe that pursuing a degree online will be very helpful to avoid disruptions in your education.
By pursuing your degree online, you don't have to worry about outbreaks of the disease or further lockdowns interrupting your ability to complete your degree program. If you're already an online student, things will remain business as usual for you.
Because of the coronavirus, we're getting a chance as a society to examine some long-held practices and to question whether or not they're the best course of action moving forward. One of these things that we believe worth questioning is whether or not the default mode of college is on-campus. We think that it's time that students start to think about getting an online degree as the primary means of getting a college education.
So Now You're an Online Student
In the face of COVID19, many college campuses have shuttered their doors and sent students home. In an instant, millions of on-campus students have had their entire course load shifted to online courses. Online learning may allow some students to save money as well as have a greater deal of freedom over their schedules. That being said, learning how to become an effective online student can take a little getting used to.
Now that a lot of you are preparing to continue your college education online, we've decided to give you some of our favorite tips and tricks to help keep you going on your education journey.
Make a schedule
By moving to online courses, students are often given a much higher degree of control over the scheduling of when and where they'll complete their coursework. This greater flexibility frees up students to create schedules that work for them. But sometimes this flexibility can lead to procrastination. To avoid this, we recommend students create some sort of schedule to follow for their course work. Since you're studying online, you can make your work time whenever you'd like it to be, but just make sure you're setting the time aside. And if something comes up during your typical study times, feel free to move things around. Just try to stay consistent.
Create a work environment
Another great advantage of online learning is that it can be done anywhere that has an internet connection. As social distancing and shelter-in-place guidelines start to lift, you'll be able to go out and do your coursework wherever you feel is best. But a lot of the time, you'll be doing your course work at home. We've found that creating a place in your home that is dedicated to schoolwork helps students focus more closely on the work at hand. Studying from the bed or couch seems great at first, but oftentimes you end up making a one-hour assignment take three due to a lack of focus.
Minimize Distractions
It's very easy to be distracted while studying from home. Whether it's the call of Netflix, the Playstation, or Twitter, students can find themselves going down the rabbit hole of distraction. To help mitigate this, we suggest that students take advantage of Do Not Disturb features on their computers and phones. Cut off notifications while you're working. Maybe even put the iPhone in a different room. Focus and knock out your work so you can get back to binging the latest Netflix documentary.
Utilize your extra time
A lot of students find that studying from home allows them to move through course work at a much faster pace. This coupled with the need to have to shelter in place during this pandemic provides students with a unique opportunity. We now all have a lot of extra time on our hands. Take this time to write a list of some things that you've always wanted to learn or do. Maybe some of those can be done from the comfort of your home or apartment. Try teaching yourself a new language on Duolingo, learning something new on Coursera, or taking up a hobby like cooking. Use this time to grow.
Reward Yourself
Be kind to yourself. You should always be striving to do that but especially during these trying times. So make sure you're rewarding yourself for all the work you're doing and the things that you're getting accomplished. Suddenly transitioning to entirely indoor life isn't exactly easy. Make sure to recognize the little victories as you adjust to online learning. Take breaks, make yourself a snack, or watch a funny movie. Do whatever makes you happy. Learning is supposed to be enriching and fun. Don't make yourself miserable.
We hope that these tips are helpful as you become online learners. Please stay safe and healthy.
Helpful Apps for New Online Students
Learning online, while not ideal for everyone, is an increasingly popular method for earning a college education. Online college degrees save money and provide students far more flexibility in their scheduling and day-to-day lives.
With COVID19 causing many college campuses to close, students across the world find themselves having to adjust to life as an online student.
Part of being an online student is that your workflow transitions to being entirely digital. Lectures, assignments, communication with instructors: it's all via the computer. This can be a bit of an adjustment for some students.
We've created this list to highlight some of our favorite apps that are incredibly helpful for digital learning.
Whether you're an online learner or not, Grammarly is a tool that we think everyone should be using. Grammarly is the best grammar and spell check on the market. Using machine learning and artificial intelligence, Grammarly can integrate into a variety of writing platforms including the Microsoft Office suite, various internet browsers, as well as its standalone text editor. We highly recommend Grammarly to online students as it ensures that your communications are free from embarrassing grammatical and spelling errors. Grammarly is offered for free as well as in a paid version that provides a more in-depth analysis of your writing.
Offered across a variety of different platforms, Todoist is a very powerful todo list application. Keeping up with coursework can sometimes prove to be a little overwhelming. Todoist allows students to keep all of their tasks in one place. Todoist is offered for free as well as in a premium version that offers additional features. Students can use Todoist to prioritize assignments, organize assignments by class, and much more. While the built-in reminders application on most phones and computers is a decent start for staying organized, Todoist helps you go the extra mile in keeping tabs on what work needs to get done.
Evernote has long been one of the best note-taking applications available. When gaining a college education online, one of the most mission-critical pieces of software to students is a great note-taking app. It's important that students have all their notes in one place that is organized and easily accessible. We like Evernote due to its ubiquity across different platforms as well as its ability to handle all types of content. Whether it's a picture, sound clip, video, or text, Evernote is able to store it all in one place for you to easily access later. Evernote is offered for free as well as in a premium version with additional features.
While a good todo list application is great to keep track of assignments and such on a micro level, a robust calendar application is important to keep track of long-term assignments, meetings, and events. While the built-in calendar applications on most phones and computers are enough to get by, we recommend that students upgrade to a better calendar application such as Fantastical. Able to integrate with iCloud, Google, and Outlook calendars, Fantastical affords a greater deal of control over your calendar management. One of our favorite features of Fantastical is its ability to quickly add calendar events through the use of natural language.
College courses can be overwhelming. It's not uncommon for students to get so mired in their coursework and studies that they forget to take care of their mental health. Education is supposed to be a process that is enriching to your life and it's important that students take steps to ensure they're in a good place mentally while studying. One of the best ways to do so is to use a mindfulness meditation app such as Headspace. Available across iPhone and Android devices, Headspace offers users access to a variety of mindfulness meditations that help to quell anxiety and reduce stress. Being a student can be stressful. Use Headspace or other mindfulness applications like it to reduce that stress.
These are just some of the apps that we like to use to help stay on top of our online learning. We hope you find this list to be useful.
8. Some parting thoughts on going to college in the midst of a pandemic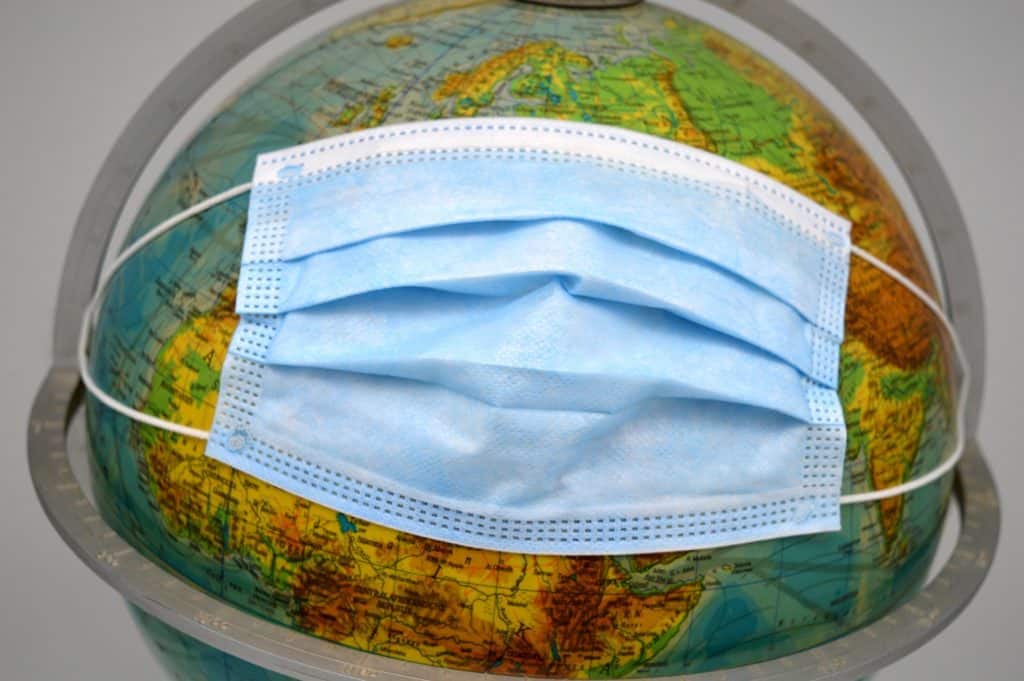 These are some of the most uncertain times that we've faced in modern history. And with that comes a lot of anxiety and fear for what the future might look like and what it might hold. It's okay to feel those things.
The coronavirus has fundamentally changed many aspects of our lives and has changed the college experience as well. But these are things that we cannot control.
So do your best to stay healthy and to stay happy during these strange times. Try your best to stay up-to-date with your studies and your goals for a college education.
The world needs educated people now more than ever.