Healthcare managers provide many invaluable services to the medical field. These positions cover a variety of jobs from nurses, office managers, and CEOs. Daily tasks for managers in the health field include an array of responsibilities such as establishing and maintaining standards of patient care, managing staff, budgeting, and communicating with both patients and staff members.
Healthcare Managers
According to the U.S. Bureau of Labor and Statistics, the job outlook for those looking for management jobs within the healthcare field is significantly higher than most jobs. In fact, these positions are set for 18% growth between 2018 and 2028. Most entry-level positions require a bachelor's degree. Those who wish to climb the corporate ladder will most likely need a master's level degree for leadership positions in hospitals, nursing homes, and medical practices. Payscale.com shows that the average salary for medical managers at almost $63,000 per year. This rate is higher than the national average, making earning a degree in this field a well-informed choice.
When looking for a degree program, students should consider accreditation. Business programs should hold high accreditation status by programs like the AACSB, and health programs should be accredited with the Commission on Accreditation of Healthcare Management Education.
Recommended Online Degree Programs
Explore our featured online programs to find the right match for you today.
Bachelor's in Health Administration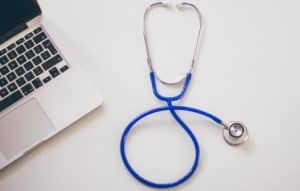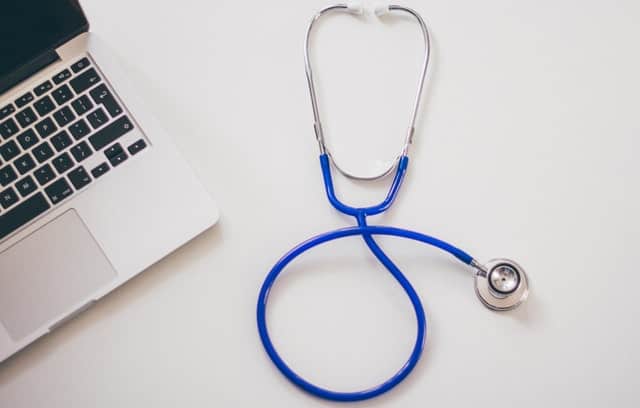 A Bachelor's of Health Administration degree provides a solid foundation for those wishing to enter into the field of healthcare management. During their four years, students will cover basics and then move into topics like leadership, communication, budgeting, and more. Many programs include internships that allow students to work with local clinics and facilities as they complete their degrees. This type of hands-on experience is a great stepping stone to earning an entry-level position within the field of healthcare management.
A few of the jobs that those with a BHA are prepared for are hospital department managers, clinic administrators, hospital marketing staff, insurance contract negotiators, and nursing home administrators. High-level positions such as hospital CEO's take time, experience, and further education. But earning a Bachelor's of Health Administration and starting a career with an entry-level position is an excellent way to build up a resume and work towards larger career goals.
Bachelor's in Nursing Administration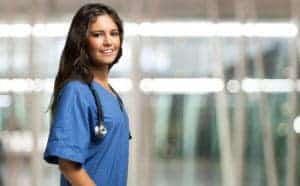 Nurse administrators work with nursing staff, patients, and hospital employees to ensure that hospitals, medical practices, and other healthcare facilities operate efficiently. This is done through the management of human resources, supervising nurses, and creating budgets. Nurse administrators are expected to address and resolve safety concerns, financial issues, staff issues, improvement projects, and more. Because of this, Bachelor's degrees centered around Nursing Administration degrees cover an array of topics outside of basic content.
These bachelor's programs are typically science-heavy with courses like anatomy, chemistry, microbiology, and pharmacology. They either have a prerequisite of being a Registered Nurse or include those requirements within their curriculum. Common nursing focused courses included in both options are Community and Family Health, Medical Ethics, and Case Management. In most cases, those wishing to become nurse administrators will need to complete several years of hands-on nursing experience. Many higher-level positions also require a master's degree.
Master's in Healthcare Management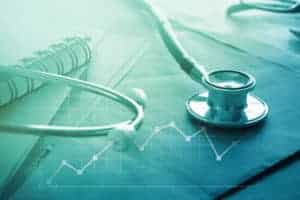 Master's in Healthcare Management programs help students improve their leadership and communication skills in order to be effective leaders in healthcare facilities, both large and small. Medical and healthcare managers direct staff, plan for the need of staff and facilities, and coordinate medical services for patients. These positions take place in small clinics, departments within a hospital, medical practices, and over large hospitals as well. Many health service managers move into highly regarded positions that offer more pay and responsibilities after completing their MHA. Some of the positions that graduates hold include facility managers, healthcare consultants, operations managers, and hospital CEOs. High-quality
Master's of Healthcare Management programs will be accredited and include courses that train students on important topics like creating strategic plans for growth, analyzing data, converting that data into actionable projects and solutions, improving communication skills, practicing and developing leadership skills and the effectiveness of various leadership techniques within the medical field.
Master's in Nursing Administration
Those who work as a floor nurse and hope to advance their career and earning potential should definitely consider earning their Master's in Nursing Administration. MNA degrees work to build nurse's skills in business, communication, management, technology, and leadership. Students will also learn how to guide collaborative teams, create workplace procedures, and implement new strategies and policies with ease.
MNA programs are offered in a variety of formats. There are online, on-campus, and hybrid options available at many top-rated universities. Many nurses who are already in the field may choose the online option, while those who are working towards their degree right after graduation may opt for an on-campus program. Some Master's of Nursing Administration degrees require professional work experience as a nurse, but this is decided on a school by school basis. Those with their MNA and several years of work experience may qualify for positions such as medical managers, administrative services managers, information systems managers, social & community service managers, or management analysts.
MBA in Healthcare Management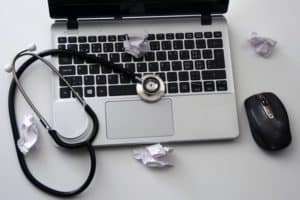 An MBA in Healthcare Management is a unique choice because it is a business degree with an emphasis in healthcare management. These degrees focus on business content, and even the healthcare aspects relate to practices of business vs. patient care. Patient care is still a consideration; however, Healthcare Management MBA's focus more on the patient experience from a consumer standpoint. The skills gained from these programs are directly applicable to positions across the healthcare field in clinics, healthcare corporations, insurance, pharmaceutical companies, hospitals, and more.
Most Healthcare Management MBA's will strive to teach students relevant skills such as communication for diverse business environments, analyzing data for effective problem solving, leadership within the scope of healthcare facilities, up to date management techniques, and decision-making skills. Students planning to earn their Healthcare Management MBA often have more of a medical background. Because of this, there may be a few prerequisite courses required before starting an MBA. These often include Business Law, Economics for Business, Business Statistics, or Financial Reporting and Analysis.
Recommended Online Degree Programs
Explore our featured online programs to find the right match for you today.
Next Steps
There are many degree options available regardless of if you are a student beginning their degree or a seasoned professional looking to take their career in healthcare management to the next level. The majority of entry-level positions require a minimum of a bachelor's degree, while upper management positions often combine on the job experience with academic expectations for a master's degree.
Programs are also available in a variety of formats, making it easy for healthcare workers to make their educational goals a reality while still keeping up with their busy work schedules and responsibilities. With so many options available, professionals now need to list their priorities in picking their next degree and start the application process.
Related Resources:
Highest Paying Online Healthcare Degrees
Online Healthcare MBA Ranking
Online Master's in Healthcare Management Ranking
Ultimate Guide for Healthcare Managers
Which Online MBA programs are best for Healthcare Managers?
Are there free resources for Healthcare Managers?
Best Online DBA Programs