Are you pursuing a career in the healthcare industry? Do you possess an interest in overseeing or managing different aspects of healthcare? A Master's in Healthcare Management degree is a crucial part of a healthcare management professional's journey in securing and succeeding in their dream position. This guide will unpack what this degree is all about, degree options, and some critical components to the profession.
What is Healthcare Management?
We are inundated with the word: healthcare. We experience healthcare. We discuss healthcare amongst family, friends, and co-workers, especially when choosing healthcare plans for ourselves and our families. The media constantly addresses healthcare news and issues, and we listen to politicians discuss healthcare reform. Before we dig into the degree, let's look at what healthcare management entails.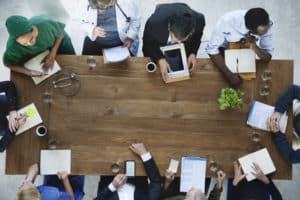 Unlike the doctors, nurses, and healthcare workers who directly handle patients, a healthcare manager's role tends to be more "behind the scenes" but directly impacts patients. It is an excellent career path that can improve a community. Healthcare managers are planners, directors, and coordinators possessing a high level of leadership and management skills and are incredibly detail-oriented. They support care providers and manage the financing, quality of care, budgeting, personnel, records, equipment, administration, logistics, and business activities of healthcare departments, programs, services, and facilities. I guess you could say they are the "support beam" that holds everything up and keeps it all running for their organization, whether a large hospital or a small medical practice.
Master's in Healthcare Management Degrees
Obtaining a graduate degree in healthcare management leads to management-level and even executive-level positions in the healthcare industry. Students gain an in-depth understanding of the business of healthcare. To achieve the necessary skills, knowledge, competencies, and experience to perform all the responsibilities of a healthcare manager properly, one must complete one of several types of degrees. Let's look at a few of the most popular and significant graduate degrees for healthcare management professionals.
When searching for a Master's in Healthcare Management (MHM) degree, you may also come across a Master's in Healthcare Administration (MHA). The offerings of both of these degrees are similar in nature and content. They prepare you to manage the "big picture" and oversee the details involved in running a medical practice or facility. This guide will show MHAs and MHMs used interchangeably within lists of and information about degrees.
Master of Science in Healthcare Management vs. MBA with a Specialization in Healthcare Management
A Master of Science in Healthcare Management and an MBA in Healthcare Management are the two most popular master's degrees pursued by healthcare management professionals. They share similarities and differences. Both degrees prepare professionals for mid-to upper-level management roles and even executive roles within healthcare organizations, but their content differs slightly. Let's discuss it further.
Similarities
Format – Programs tend to be cohort-based and consist of between 30 and 42-credit hours, equaling around ten to fifteen courses. You can find accelerated, part-time, and full-time options offered by prestigious, accredited, and highly-ranked universities, typically completed in one to three years. Every quality Master's in Healthcare Management degree will give students opportunities for real-world exposure through internships, international trips, and supervised administrative experiences, like the University of Alabama at Birmingham's nine to twelve-month administrative residency requirement.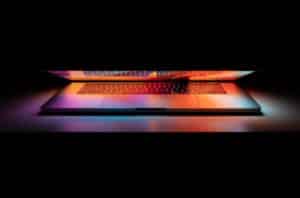 Online Offerings – You will find both the Online Master's in Healthcare Management and the Online MBA in Healthcare Management degrees offered by the same high-caliber, accredited universities as the residential programs. And, some of these top-quality institutions only provide this valuable degree online. Some online degrees have 100% online coursework, where others may require minimal in-person orientations or on-campus sessions. They offer a substantial amount of flexibility, convenience, and allowance to keep working full-time while earning the degree.
Skills Acquired – Students will obtain and refine strong skills that enhance their leadership and management performance throughout each of these degrees. Skills include analytical competency, strategy, quality improvement, human capital management, critical thinking and reasoning, interpersonal communication, creative problem-solving, collaboration, process improvement, and data-driven decision-making. These skills prepare graduates to successfully lead and manage medical facilities, medical practices, outpatient clinics, hospitals, and patient care.
Differences
Master's in Healthcare Management – A Master of Science in Healthcare Management or Healthcare Administration is designed for those who desire to secure a management position or are already managing in the core business sectors of healthcare. All of the course content and management concepts, strategies, tools, and topics are specific to the healthcare field and are taught from a healthcare perspective. Typically, this degree does not require students to have medical experience, but those who do, like nurses, add a more profound value and expertise to the management side.
Curriculum – Coursework explores management, healthcare, and business-related courses through a healthcare lens. It offers a strategic deep dive into leading healthcare models, improvement strategies, functions, and operational analysis. Throughout a Master's in Healthcare Management, some courses you find include Healthcare Human Resource Management, Healthcare Information Systems, Accounting & Budgeting, Quality Improvement Strategies in Healthcare, and Healthcare Administrator Leadership. There is also Health Services Management, Medical Terminology, Hospital Organization, Population Health Management, and Health Economics. Many programs offer optional areas of concentration within the Master's in Healthcare Management degree for an even more specialized healthcare focus. Concentrations include Informatics, Data Management, Gerontology, Health Policy, Education, Healthcare Law & Ethics, Financial Management, Healthcare Operations, Hospital Management, and Leadership & Organizational Development.
MBA with a Specialization in Healthcare Management – The versatile MBA is an advanced degree that focuses on providing broad general business knowledge. This degree teaches concepts, theories, methods, strategies, and skills related to leadership, management, and business that apply to almost any type of industry. With a Healthcare Management specialization, MBA students receive focused coursework pertaining to the healthcare industry. It is designed to blend crucial business fundamentals with the business side of healthcare.
Curriculum – Courses found in this degree tackle management, healthcare, and business topics through a business lens. Students study many more business-specific courses within an MBA degree, including Finance, Marketing Management, Accounting, Economics, Business Analytics, Operations Management, Financial Management, Behavioral Management, Legal Environment for Business, and Crisis & Risk Management. The Healthcare Management or Administration specialization adds three to five courses specific to the healthcare industry. Examples of courses include Healthcare Strategy, Medical Terminology, Health Economics, Current Trends in Healthcare, Health System & Policy, Healthcare Law & Ethics, Medical Product Commercialization, and Epidemiology.
Other Types of Healthcare Management Graduate Degrees
Nurses who desire to take on a more business-focused leadership role can benefit from completing a Master's in Healthcare Management or Administration degree. Some other degree options would also educate and prepare nurses for management positions within hospitals or clinics. Having already performed a nurse's duties can give a healthcare manager a unique and more informed perspective of what is needed and what it takes to be the best manager. Here are a few degree options, along with an example of a specific program that offers the degree.
MSN/MSHA Dual Degree – Liberty University's Master of Science in Nursing & Master of Science in Healthcare Administration dual degree.
MSN/MBA Dual Degree – Saint Joseph's College of Maine's Master of Science in Nursing & MBA dual degree.
MHA/MBA Dual Degree – The University of Alabama at Birmingham's Master of Health Administration & MBA dual degree. It also offers MHA/Master of Science in Health Informatics and MHA/Master of Public Health dual degrees.
Finding the Right Master's in Healthcare Management Degree
Countless factors go into researching schools and programs to find the right fit. You may look at the location, online options, course offerings, tuition, faculty bios, experiential learning and professional development opportunities, class sizes, and prerequisites. A couple of important things to look at in your search are accreditation and rankings.
Accreditation
You will find thousands of universities in the U.S. Not all of them have earned accreditation. Accreditation from a reputable organization is vital in proving competence, quality assurance, and excellence. Universities can be regionally accredited, and different schools and programs within a university can carry their own accreditation. The most prestigious business school accreditation comes from the Association to Advance Collegiate Schools of Business (AACSB). It would be something to look for when choosing an MBA in Healthcare Management. As for a Master of Science in Healthcare Management, the preferred accrediting agency is the Commission on Accreditation of Healthcare Management Education (CAHME).
Rankings
It can be overwhelming and take an extensive amount of time to sift through programs, school by school, and compare the essential factors in making your decision. To save on time and stress, you should check out several leading educational ranking systems that have done the hard work for you. They sift through and prescreen schools and programs to rank those that offer the highest standard of education. These ranking systems include U.S. News & World Report, Forbes, and the Princeton Review. At College Consensus, we also create the best of the best rankings for you, such as our Best Online Master's in Healthcare Management Programs and Best Online MBA in Healthcare Management Programs.
Jobs
Talk about a career that has job security: healthcare. As long as there are people, there will be a great need for healthcare. And not only that, there is an ever-increasing high demand for healthcare management professionals. A 2019 report from the U.S. Bureau of Labor & Statistics shows 422,300 jobs held by medical and health services managers in that year. They also project a 32% employment increase from 2019 – 2029, a significantly faster than average rate of all occupations. There is no better time to obtain a Master's in Healthcare Management degree than now in order to grab one of these jobs.
Positions and Pay
All of the degrees mentioned in this article prepare you for one or more management roles in the healthcare industry. There are Hospital Administrators, Nursing Home Administrators, Health Services Administrators, Pharmaceutical Project Managers, Clinical Managers, Health Systems Managers, and Health Information Managers. Graduates can also work as a Policy Analyst or Researcher, Consultant, Medical Entrepreneur, or Healthcare Executive. In 2019, medical and health services managers' median annual pay was $100,980. Here is a list of the median annual salary of top industries that employed healthcare managers in 2019:
Government – $111,520
Hospitals: state, local, and private – $110,430
Outpatient care centers – $95,320
Offices of physicians – $91,600
Nursing and residential care facilities – $86,820
Work Environment
The healthcare industry needs managers at every level and offers a substantial amount of diverse work environments. Professionals can land in positions that oversee daily operations for entire facilities or specific clinical departments. These positions exist in hospitals, long-term care facilities, diagnostic centers, rehabilitation centers, outpatient clinics, skilled nursing care facilities, doctors' offices, and private medical practices. You will also find healthcare managers working at home healthcare services, insurance companies, government agencies, pharmaceutical companies, and research facilities like universities and labs. They get to work with healthcare workers, including registered nurses, physicians, surgeons, medical and clinical lab technicians, and possibly some patients or insurance agents.
Free Resources
We all know the educational process of obtaining an undergraduate and a graduate degree can be costly. Isn't it comforting to know there are a plethora of free resources out there that can help supplement your degrees while you're in school? Also, when you enter into your profession, these free resources assist with continued learning and staying up-to-date with current trends and technologies.
Podcasts
Websites
Courses
You can never have too many free resources. Healthcare management students and professionals can benefit from free courses at any stage in their careers. They are educational and help keep healthcare managers informed of the latest theories, trends, and technologies. Coursera and edX are two of the best resources offering free courses in healthcare and healthcare management topics.
Next Steps
Do you desire to become an agent of change in the healthcare industry? Deciding to pursue a graduate degree and then enter into a management position is a massive step in your life. With all the hard work, dedication, and focus it takes to complete this type of degree, you want to find and follow the path that will successfully prepare you to reach your career goals.
As you have read this article, you see how a Master's in Healthcare Management, whether a Master of Science, an MBA, an MSN, or dual degree, provides advanced education to help students compete for healthcare manager positions. It also gives students skills for advancement and success in life. Obtaining a graduate degree in healthcare management offers opportunities to enter this crucial area of healthcare.
Related Resources:
Online Healthcare MBA Ranking
Best Online Master's in Healthcare Management
Best Online MBA Programs for Physicians
Highest Paying Online Healthcare Degrees
What is an Associate's in Healthcare Management Degree?
What is a Bachelor's in Healthcare Management Degree?
What is a Doctorate in Healthcare Management Degree?
Best Free Online Healthcare Management Courses