A Doctorate in Healthcare Management Degree rewards business students for their years of effort and study with the opportunity to pursue productive careers that both are financially beneficial and rewarding. Doctoral programs require extensive research, post-graduate coursework, writing, and a defense of an original scholarship contribution in the field. Graduates can find careers consulting with healthcare organizations, teaching at universities, performing research, or managing healthcare facilities at the executive level. Through these various positions, graduates can improve the delivery of health services to the community.
The Bureau of Labor Statistics reports that healthcare occupations will grow by over 30% by 2029. Healthcare is one of the United States' fastest growing industries. This increase in demand will add more than two million jobs to the economy. As more professionals enter the healthcare realm, additional research is required for workers, care practices, and procedures.
Research aids the healthcare industry in understanding the multiple issues that need improvement and the populations that require different resources. A Ph.D. in Healthcare Management is designed to equip health managers with the tools they need to research and develop better policies and initiatives. These doctorates work from the top down to place new strategies in operation. Professionals with leadership experience wanting to shift an organization's system will want to look into a DHA (Doctor of Healthcare Administration) degree. These are just two programs many students interested in a doctorate in healthcare management will pursue.
Here is a brief guide that addresses some of the common questions potential healthcare management students have, including how long programs typically take, what you can expect from admissions processes, tuition costs, and more.
What are the Advantages of Pursuing a Doctorate in Healthcare Management Degree?
A Ph.D. in healthcare management is the perfect program for thought leaders in the healthcare industry wanting to become experts in organizational development and structure. These professionals tend to be active individuals, so that an online program may prove the best fit. DHA degree candidates are exposed to essential competencies that equip them with healthcare administration tools at the highest levels. Students also learn about the nuances of organizational theories and how they are applied to everyday administrative matters.
Through curriculums that feature advanced study and research, students become critical thinkers as they identify issues before they happen and research innovative ways to distribute resources. As key stakeholders within an organization, these professionals make decisions that directly impact the facility personnel and every aspect of the organization.
Completing a doctoral degree in healthcare management helps professionals in several ways. It shows employers that their employees possess the knowledge and skills needed to head an organization. Next, it gives students the chance to meet and coordinate with other healthcare administrators to work alongside or look to for mentorship. Business schools offer career services to help their students maximize their educational potential. They host writing workshops and provide access to advisers who help students with their dissertations. They will also offer networking opportunities through alumni events and associations.
What Are Some of My Professional Options After Completing a Doctorate in Healthcare Management Degree?
A Doctorate in Healthcare Management utilizes theories, concepts, and evidence-based research to mold business students into future decision-makers and influencers of the healthcare industry. Armed with this healthcare knowledge, post-graduate students gain access to careers in research, academia, politics, and facility leadership. Graduates can also decide what sectors appeal to them. Graduates who are drawn to teaching others become professors or advisers while those who want to create policy go into public health fields and advocacy. The theories and concepts taught in each course stress innovation and communication. Potential business students with a slant toward healthcare must possess collaborative qualities and leadership skills. Therefore, self-motivators and creative thinkers benefit significantly from this program.
How do I Choose a Doctorate in Healthcare Management Degree?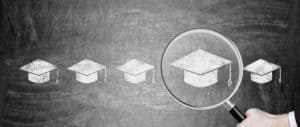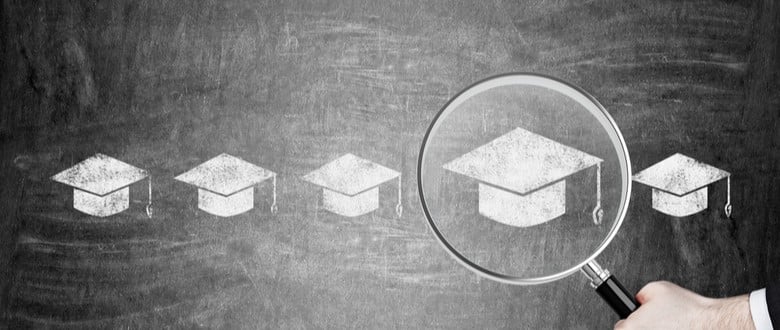 Once you decide to pursue a doctoral degree in healthcare management, you must come to terms with the process's time and financial commitments. After graduating with an undergraduate and master's degree, these candidates will have dedicated up to six years of their lives to receive an education. Enrolling in a healthcare management doctoral program could take up to three years to complete. At that point, post-graduate students may decide that an online program better suits their lifestyle needs. Today, most business schools offer fully online programs as well as traditional on-campus counterparts. Hybrid programs offer the best of both worlds with combined on-campus and online courses with in-class meetings and online discussion groups.
Some students enroll on a part-time basis because of program costs. However, some business schools charge part-time students per credit hour rates instead of flat-rate tuition, so students need to determine if the reduced prices supersede program length. Business school students should also look into a healthcare management program's curriculum, as some programs offer healthcare management as an emphasis within a general management major. Other schools provide specializations within a Doctorate in Healthcare Management. The dissertation remains the deciding factor of the program. Schools employ advisers to help doctoral students write their dissertations and may include mandatory seminars to help students write and organize their projects.
What are the Critical Differences Between a DHA and a Ph.D.?
A DHA degree and a Ph.D. in Healthcare Management both focus on primary medical research. However, a Ph.D. student conducts research and presents findings to the medical and academic community. Students also work behind the scenes to carry out research efforts and educate the next generation of medical professionals. A DHA student uses research to solve real-world issues in the healthcare industry. Graduates then go on to work as a healthcare administrators or consultants. Both programs include lessons about business practices, financial management, data analysis, and evidence-based research methods.
Business schools that award Doctorates in Healthcare Management will let candidates know if the program has a DHA or Ph.D. option. DHA students take courses in policy, leadership, and advocacy to mold them into well-equipped care professionals. Business students interested in research implementation need to consider a DHA degree, while those that enjoy compiling and analyzing data should pursue a Ph.D. in Healthcare Management or Administration.
What Types of Accreditation do Doctoral Programs in Healthcare Management Receive?
Program accreditation is when an accrediting entity works to evaluate and endorse degrees within a specific industry. Committees often consist of educators and industry professionals who possess years of experience in the field. They assess the department that awards the degree, faculty, staff, and curriculum to ensure it meets stringent learning objectives and specific educational goals and learning objectives. Accreditation organizations want advanced programs to produce experts who understand the current landscape of the industry and marketplace.
The Commission on Accreditation of Healthcare Management Education partners with healthcare firms to validate university programs. Most certification associations only endorse applicants with a degree from an accredited institution. Employers also look for new hires with degrees from an accredited college or university to fill highly skilled positions. Students with an advanced degree from an unaccredited program may suffer in their efforts to qualify for certifications and while applying for jobs.
What are Some Doctorate in Healthcare Management Admissions Requirements?
Gaining entry into a Doctorate in Healthcare Management requires several elements. The process starts with the application. Business schools host open houses and informational sessions to attract prospective students. Once an application is accepted, administrators contact the candidate to conduct an interview. The mandatory interview process allows business school representatives to gauge the student's potential fit, interest, and commitment to the program. Universities are very selective with program acceptance, and faculty members play an active role in approval.
Application deadlines will vary, but most business schools expect candidates to submit their applications by early winter. Future students fill out application forms online and upload requested documents to an electronic profile. They need to ask their former schools and testing centers to submit official transcripts and test scores directly to the admissions office. The department then reviews the required documents, interviews the applicant, and then makes a final decision on acceptance.
What are Some Prerequisites for Business School Acceptance?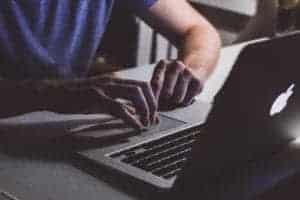 Application – Doctoral applications include a personal statement section. Business school administrators want insight into an applicant's background and her reason for applying to the program.
Degree – Doctorate in Healthcare Management administrators prefer candidates with graduate degrees in a health-related field. It is common for some applicants to immediately pursue a Ph.D. in Healthcare Management after completing their master's degree.
Minimum GPA – Business schools expect doctoral candidates to have maintained a 3.0 or higher cumulative GPA throughout their academic careers.
Transcripts – Applicants request official transcripts from their bachelor's and master's program colleges and universities. Admissions departments require transcripts with an official seal to prove their authenticity and credibility.
Test Scores – Today, fewer business schools are requiring standardized placement test scores like GMAT or GRE scores. Schools that still need test scores ask that applicants submit them alongside other application documents. Schools look for high scores in science, math, and analytical/critical sections.
Letters of Recommendation – Business schools typically request two or more letters of recommendation from people that know the candidate personally. They will accept letters from mentors, supervisors, managers, instructors, and coaches.
Application Fee – Some schools require students to submit an application fee, but more and more schools waive the fee altogether. Applicants who meet specific income requirements qualify for fee waivers.
Professional Experience – Students should have attained some work experience before entering a doctorate program. This way, candidates can already be familiar with management responsibilities and techniques. Many programs will require copies of applicants' resumes to verify work experience.
License – Facility administration professionals should hold valid licenses. For instance, most states require nursing home managers to obtain and maintain a practice license.
When Can I Expect to Complete a Doctorate in Healthcare Management Degree?
As a general rule of thumb, you can expect it to take three years to complete a DHA or Ph.D. in Healthcare Management. It is common for some business schools to give students up to eight years to graduate. Schools offering flexible online schedules set multiple start dates throughout the year to take courses around their active schedules.
What Types of Emphases will a Doctorate in Healthcare Management Degree Offer?
Healthcare management encompasses many different duties and job functions. Most learners want to focus on a specific management area and become an expert in that discipline. Therefore, many institutions offer concentrations in popular fields like analytics, advocacy, and ethics.
Here are some of the concentrations one can expect to be offered alongside a doctoral degree in healthcare management. You will also find a potential coinciding career after each description: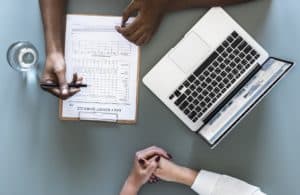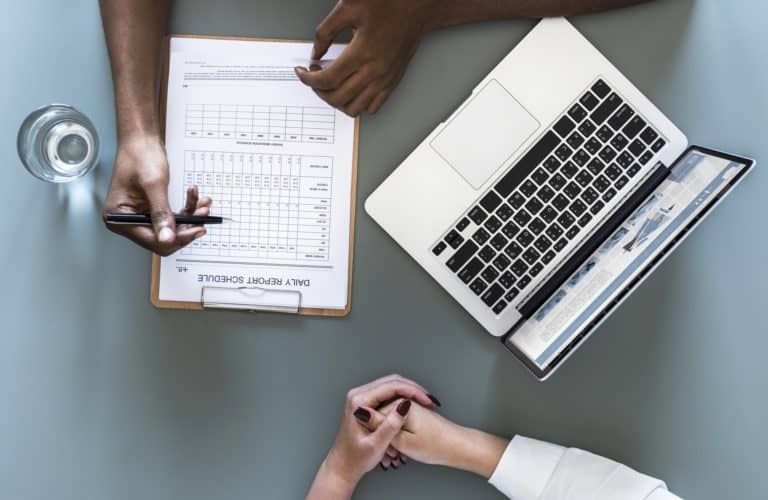 Healthcare Leadership – These students discover the true meaning of what it means to be a healthcare leader. The curriculum is filled with directional organization strategies influenced by evidence-based information. Enrolled thought leaders change organizational culture through the leadership qualities developed within this specialization. Students make decisions utilizing the ethical concepts taught in this program.
Potential professional position: Chief operations officer
Bioethics – Healthcare policy decisions' ethical influence is a relevant topic as the government gets more involved in healthcare regulation. Students within these programs analyze public health initiatives with empirical research methods. They also explore issues like ethical implications of emergency preparedness systems, infectious diseases, population health practices, and obesity prevention.
Potential professional position: Long-term care director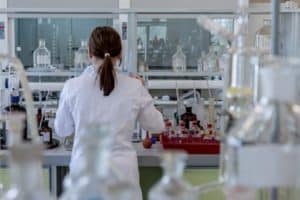 Quality and Patient Safety – This focus deals with the delivery of quality care to the patient through various techniques and methodologies. Using public health perspectives, students focus on patient safety, performance measurement, and outcomes. Graduates will apply these techniques to clinical environments in prevention and treatment efforts.
Potential professional position: Healthcare executive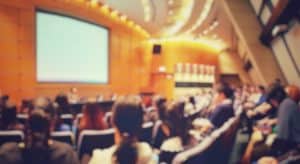 Health Policy and Advocacy – These business students examine organizational problems and use evidence-based research ideologies and methods to create improvements. Policy and advocacy students work at the highest level to represent patient communities and healthcare organizations. They gather data from case studies to develop projects and presentations. Many graduates of these programs go on to work with the government and establish healthcare policies.
Potential professional position: Chief compliance officer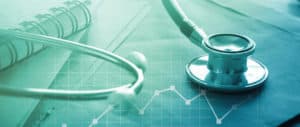 Healthcare Quality and Analytics – This specialization deals with regulatory policies and healthcare compliance. Professionals in this field use data to design directional plans for an organization. Healthcare quality and analytics workers put patients' and staff members' safety first by developing risk management strategies.
Potential professional position: Healthcare practice administrator
There are limitless advantages to pursuing a Doctorate in Healthcare Management. This guide can be a primer for you as you discover all the degree has to offer. Some obvious next steps toward this degree would include researching business schools that offer the degree, making contact with admissions departments to ensure you are qualified as a program candidate, and finally, schedule interviews with working professionals who have completed the degree and are currently enrolled in a program. Their advice and feedback will prove invaluable.
Related Resources:
Online Healthcare MBA Ranking
Best Online Master's in Healthcare Management
Best Online MBA Programs for Physicians
Highest Paying Online Healthcare Degrees
What is an Associate's in Healthcare Management Degree?
What is a Bachelor's in Healthcare Management Degree?
What is a Master's in Healthcare Management Degree?
Best Free Online Healthcare Management Courses