Becoming a human resources specialist is an excellent goal for those looking for reasonable pay, job security, and an industry that will always keep you on your toes. With multiple facets within the career and opportunity in every sector, HR is a great place to set your sites. Since most organizations look for professionals with at least a bachelor's degree to fill HR jobs, let's explore some of the best degrees to become a human resources specialist. This list offers degree suggestions for those entering into the industry, all the way up to professionals searching for ways to build their resume for top human resources positions.
Associate's in Human Resources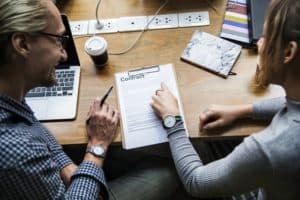 One of the best introductory degrees to become a human resources specialist is an Associate's of Human Resources. It is the perfect place to get started on your path to becoming an HR professional. Since many large companies require a minimum of a bachelor's degree for human resources positions, an associate's degree is a great first step. An associate's degree in this field is cost-effective, builds your knowledge base, sets you up for a bachelor's degree, and will often get you in the door for positions that would not have been available to you otherwise.
Most associate's programs in human resources are taught at community colleges. These programs are accessible, last two years, and cover the fundamentals needed for both a bachelor's degree and entry-level positions. Courses are typically offered both on-campus and online. They cover basic courses and industry-specific topics like compensation & benefits, project management, organizational leadership, business ethics, and employment law. This degree is a stepping stone towards completing a bachelor's degree and becoming a well-rounded human resources specialist.
Bachelor's in Human Resources
Bachelor's degrees in human resources open doors to a variety of opportunities within the HR field. Students in these programs will dive deep into business communications, management theory, ethics, intro to computer application systems, and various leadership courses. Degrees can be found to meet any schedule with online, in-person, or hybrid options.
Due to this career field's nature, in-person courses may be an ideal fit to truly practice face-to-face communication and leadership skills. There are many sectors within the human resources field. Students who complete a Bachelor's in Human Resources will be prepared for positions as human resources specialists, labor relations specialists, training & development specialists, management analysts, or compensation & benefits managers. Many of the top schools also offer HRCI professional certifications that can be completed along with your degree. Some of the certification areas include Professional in Human Resources, Senior Professional in Human Resources, and Global Professional in Human Resources.
Bachelor's in Business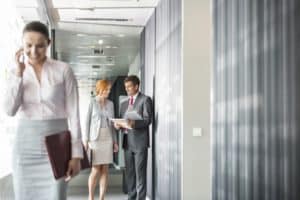 For HR specialists to do their job to the best of their ability, they must be very familiar with the industry standards for their field. A bachelor's degree in business gives students a wide range of knowledge in a variety of subjects such as finance, accounting, communication, business analytics, marketing, and ethics. Many programs then offer majors of study. Often human resource is an option. Outside of human resources, other relevant majors that would work towards entering into the HR field are business administration, management, marketing, finance, or economics.
Programs that include teamwork and experiential learning opportunities would be of great benefit for future human resource specialists. Computer technology courses are very relevant, as well. HR professionals are often in charge of completing paperwork such as payroll and should be well versed in spreadsheets, databases, and programs like Microsoft Office or Google Docs. The wide range of exposure to business topics within a Bachelor's of Business prepares students for entry into whatever sector they choose.
Bachelor's in Communications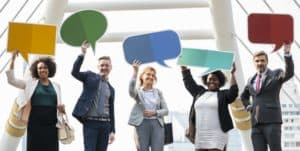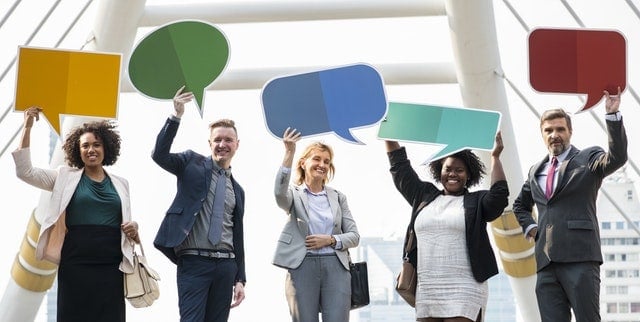 There are two types of communications degrees available, Bachelor's of Arts or Bachelor's of Science. Bachelor's of Arts in Communications generally covers careers in fields like human resources that involve public relations, marketing, writing, or promotions. Bachelor's of Science in Communications are typically for technical fields like broadcasts, sound engineering, or production. A Bachelor's in Communications is a great place to prepare to become a human resources specialist.
Communications is a broad topic that covers areas such as organizational communications, public relations, technical writing, business communications, and media technologies. Potential employers will see the benefit of this degree as communications students are typically great with verbal and written conversation, are adaptable to many circumstances, have a high level of professionalism, and a great understanding of psychology and sociology. All of these aspects come together to help with daily tasks for this position, such as emailing, recruiting, returning phone calls, assisting with grievances, or training new employees.
Master's in Human Resources Management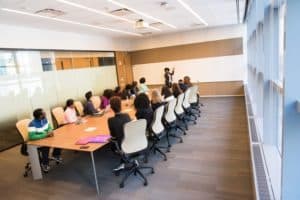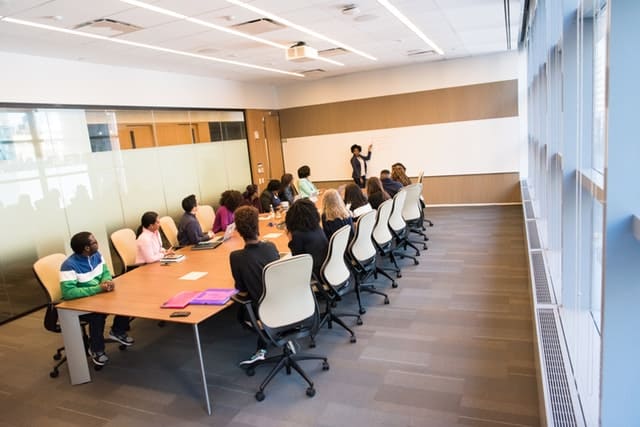 One of the best advanced degrees to become a human resources specialist is a Master's in Human Resources. Earning this degree prepares professionals for top-level positions within the HR industry. According to Salary.com, the average salary for human resource managers with a master's degree or MBA is $100,748 to $107,356. This is a significantly higher wage than entry-level HR positions.
The curriculum for MHRM programs covers topics that are relevant in many sectors within the human resources field. Classes such as Organizational Performance Management, Legal Environment, Conflict Resolution, and Human Resources Analytics can easily be applied to top management positions. Common learning outcomes for Master's in HRM include the ability to evaluate the strategic role of human resources within an organization, interpret key documentation, create procedures and policies, incorporate diversity practices into all levels of management, lead ethically, and design effective HR strategies that strengthen business organizations as a whole. Most MHRM programs are completed on a two-year timeline with on-campus or online format options. There are many quality programs that can be fast-tracked and completed in as little as one year.
Next Steps
Human resource positions are essential to any business that hires employees. Human resources professionals must be able to communicate effectively with others and have a positive attitude. They must also be intuitive, patient, knowledgeable of their industry, and up to date on best practices in their field. Being detail-oriented and having a high set of analytical thinking skills is also beneficial to anyone working in HR, whether they are in an entry position or the CEO of a major company.
Because of this, there is a high demand for these professionals. In fact, the HR industry is set to grow more than 7% over the next ten years. In 2019 the average salary for HR specialists was about $62,000 per year. This field often leads to managerial positions such as human resources managers or directors. According to payscale.com, HR directors earn up to $137,000 per year. This salary can vary based on the company and industry, but experience in the human resources field and a comprehensive education are standard requirements.
Human resources is a diverse field with a myriad of opportunities for growth. If you are looking to enter into the HR field for the first time, explore a free course, a certification, or pick an associate's degree. If you are an HR professional looking to make a career move, check out our Best Online MBAs for HR Specialists list to make taking that next step easier.
Related Resources:
Online Human Resources MBA Ranking
Online Master's in Human Resource Management
Online Master's in Management
Online Master's in Communications Management
Ultimate Guide to Becoming a Human Resources Specialist
Best Free Resources for Human Resources Specialists
Best Online MBA Programs for Human Resources Specialists