Human resources specialists are the foundation of many of today's largest companies. A minimum of a bachelor's degree is required for most positions within the HR industry. Over time many in this field are led towards management positions. Senior-level positions within human resources include well-compensated positions such as HR managers, HR directors, chief human resources officers, employee relations managers, and safety managers. A top online MBA program for human resources specialists is a perfect next step towards meeting academic and career advancement goals.
The business foundations courses offered by MBA programs set HR professionals up for success as they support a deeper understanding of fundamental business concepts. Human resources is such a diverse field. Concentrations are an excellent way for students to branch out and learn about subjects specific to their area of expertise. This list includes some of the very best online MBA programs for human resources specialists, which are easily transferable into top HR divisions like staffing, recruiting, benefits, workers compensation, labor relations, compliance, payroll, or employee training and education.
Online MBA in Accounting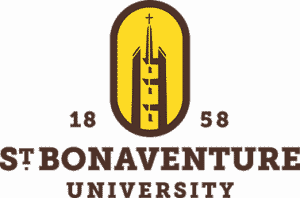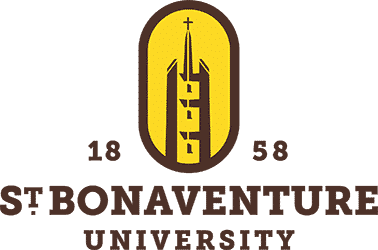 One of the common areas that human resource specialists are needed in is benefits and compensation. HR representatives in this area create salary packages, establish stock options, set the standards for bonuses, develop pay structures, and more. An online MBA program with a specialization in Accounting gives students the tools needed to make effective and budget-conscious decisions at an organizational level.
Graduate business and accounting programs, such as the online MBA at St. Bonaventure University, blend core business curriculum with classes like Advanced Cost Accounting, Financial Statement Analysis, and Financial Statements Presentations. Graduates also gain a working knowledge of essential skills such as auditing, management control, taxation, and financial reporting. This combination of leadership training, communication skills, teamwork, and advanced mathematical skills makes an online MBA in Accounting ideal for many mid and senior-level positions. Online MBAs also give those already in the field of human resources the ability to advance or change their career path while still maintaining their current work responsibilities.
Online MBA in Business Analytics

An online Master's of Business Administration in Business Analytics prepares students to collect, analyze, and utilize data. This data is then used to strengthen the certainty of key business decisions within organizations. This knowledge is especially desirable in the HR specialty of job analysis. Master's of Business Administration programs do an excellent job of preparing students with the technical skills needed for their specialty, as well as the people skills required for management positions in any industry, making it a great fit for human resources specialists.
In AACSB accredited programs, such as the online Business Analytics concentration at the University of South Dakota, students learn ways to combine technology and data to solve problems in many areas of organizations like sales, finance, marketing, HR, and operations management. An online MBA with a Business Analytics concentration typically take two years and includes a business core that addresses foundations. Students then move on to courses in Data Management and Warehousing, Data Mining for Managers, Operational Analytics, and Strategic Management.
Online MBA in Business Ethics and Compliance

Business Ethics & Compliance is an obvious concentration choice for those in human resource positions. Most Master's of Business Administration programs touch on ethical decision making. However, online MBA programs with specializations in Business Ethics & Compliance take a deep dive into hot topics like corporate citizenship, sound leadership, and ethical business practices.
Students also learn about laws that affect the regulation of businesses at local, state, and federal levels. This type of knowledge is ideal for human resource specialists in all sectors of the industry but specifically for those in compliance divisions. HR compliance specialists use their knowledge of laws and corporate responsibility to manage and create organizational programs. These training systems inform employees of health and safety programs and job expectations for their positions. In the online MBA at Cambridge College, they also add counseling in organizational compliance issues related to injuries, accidents, illness, FMLA, or returning to work after a leave of absence, which adds to the critical knowledge that HR specialists need.
General Business Online MBA


Online MBA programs with a focus on general business are a benefit to those in the human resources field because they address many aspects of creating organizations that truly thrive. There are many online Master's of Business Administration programs without specializations that can be completed in as little as one year.
Although concentrations are appealing, there are benefits to a general MBA. Students who complete programs like LSU's online Master's of Business Administration come away with many desirable skills in areas like leadership, finance, communications, marketing, and operations. Communication skills, analytical thinking, fundamental business knowledge, and problem-solving are also cultivated. This broad knowledge base is applicable to those in the human resources industry. Graduates can use their knowledge of marketing and communication in recruiting departments. An understanding of key financial concepts and strategies is a great fit for those in compensation, benefits, or analytics. The fact that these skills are generalized makes it easy to apply them to a variety of fields as well.
Online MBA in Human Resources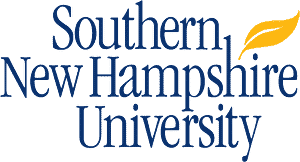 One of the best online MBA programs for human resources specialists are those focused on the field of HR. Many of the online MBA programs with specializations in Human Resources follow a curriculum that aligns with SHRM BoCK key competencies. HR concentrations allow students to study business topics like marketing, information technology, leadership, accounting, and economics. They then also look deeper into human resources specific content such as ethical and legal issues, employee and labor relations, recruitment, and human resources information systems.
Common outcomes for online MBAs in Human Resources are the ability to effectively work in team settings, knowledge of ways to create a positive work environment, improvement of critical thinking skills, competence in HR technologies, and the skills to create compensation and benefits packages. Online Master's of Business Administration programs in this concentration set graduates up for positions like human resources director, HR manager, compensations & benefits manager, operations management, or training & development manager. Programs like the online MBA available through Southern New Hampshire University make earning an advanced human resources degree flexible and convenient.
Online MBA in Information Systems

An online MBA with a concentration in information systems sets HR professionals up for positions that weave together high-quality management skills and comprehensive knowledge of business technologies. The Bureau of Labor Statistics recently reported that the median pay for computer and information systems managers in 2017 at $139,220. They also project a 12% increase in employment opportunities between 2016 and 2026.
The skills developed through an online MBA program with a specialization in Information Systems prepare human resources professionals to help leadership execute, design, and oversee information systems within companies to improve efficiency. Graduates have the knowledge and confidence to help lead strategic planning and implementation for organizations while collecting and analyzing data to address organizational challenges.
Online MBA in Legal Studies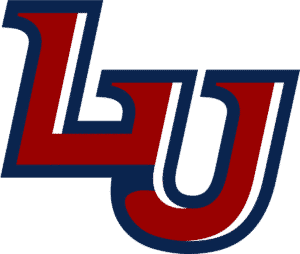 An online Master's of Business Administration in Legal Studies is a great program for human resources specialists. It sets students up to look at complex legal situations from a management perspective. Through these programs, students learn about subjects like legal systems & research, business law, international trade laws, and legal writing & analysis. These courses are of benefit to human resource professionals in areas such as employee & labor relations, human resource compliance, or organizational structure.
There are increasingly complex laws and regulations involving worker's compensation and work environments as a whole. Having upper management professionals with legal backgrounds, along with the added benefits of an MBA, is an ideal situation for any company. All organizations have to follow state and federal laws and regulations. There can often be legal issues within organizations that pertain to employees, such as sexual harassment, equal opportunity claims, and the distribution of benefits. Managers with a background in business and legal studies can help companies have peace of mind, knowing that they are operating within the legal system.
Online MBA in Operations Management

Operations managers interact with many people within organizations. The skills learned from an online Master's of Business Administration in Operations Management are extremely applicable to high-level positions in the human resources field. Most programs are around 36 credits in length and completed in around two years. Students learn ways to coordinate resources, employees, information, and equipment in an efficient way that saves companies both time and money.
Some of the courses that are frequently included within MBAs in Operations Management programs are Supply Chain Design, Product Design & Development, Operations Strategy, Logistics, and Data Analytics. Communication, leadership, marketing, and management styles are also addressed through the business core. From this combination of academic knowledge, students can expect to gain confidence in their ability to successfully lead teams, improve existing processes, evaluate the effectiveness of current processes, and use appropriate methods to gather data and make well-thought-out HR decisions based on findings.
Online MBA in Organizational Psychology

Online MBA programs in Organizational Psychology are some of the best online MBA programs for human resources specialists. It helps HR professionals approach workplace productivity from a variety of angles. Most programs include core business concepts like accounting, marketing, and finance. These are often followed by research methodologies, marketing, psychology, and statistical analysis. Some of the skills gained through Master's of Business Administration programs with concentrations in Organizational Psychology are advanced communication skills, the ability to collect and use data for informed decision making, and creating plans to improve organizational performance.
Human resources specialists with a background in organizational psychology are beneficial to many areas of the HR industry. Employee training and development sectors utilize these skills as they monitor performance and create improvement plans. Organizational psychology helps human resource specialists structure teams to create goals and work out plans that help all members of the company do their jobs efficiently.
Online MBA in Strategic Communication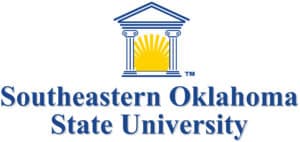 A few of the highlights of online MBA programs in Strategic Communications are courses that cover relevant topics like data analysis for managers, management economics, strategic management, behavioral management, and ethical decision making. Strategic communication is a broad umbrella that includes many communications-related careers. Within human resources, this may look like positions as recruiters, employee relations managers, labor relations specialists, HR managers, and trainers.
HR leaders must have excellent communication in all areas. Strategic communications courses help students to thoughtfully plan and articulate company branding, values, policies, and procedures. Excellent verbal and written skills are a must for these positions. The MBA core courses build leadership, teamwork, and presentation skills that prepare students for top management positions. Busy human resources professionals will find that online degree options like Southeastern Oklahoma State's online MBA in Strategic Communications make advancing your education and career easier than expected. Many programs like this can be completed in as little as one year, and they are often available at very reasonable price points.
Next Steps
Earning a top online MBA program for human resources specialists allows professionals who are already in the field of human resources to take their skills to the next level while maintaining their current responsibilities. This allows professionals to be twice as efficient when boosting their resume.
US News and World Report ranks Human Resource Specialists at #17 on their Best Business Jobs ranking. HR specialists earn an average of $60,870 and have a low 2.1% unemployment rate. The top paid 25% of workers in the in-demand field make an average of $80,870. Taking the time to complete an online MBA with a specialization in an area of interest shows employers that you are willing to improve your communication skills, leadership ability, and organizational understanding.
Concentration knowledge also becomes an invaluable asset for specialized positions like head of recruiting or lead employee educators. Many working professionals worry that earning an online Master's of Business Administration will be too difficult or too expensive. Online programs are often built with busy adults in mind. Most offer the ability to complete coursework on your schedule.
The next step is finding a degree and specialization that sparks your interest. Research the application requirements and the degree requirements to plan out what you need to prepare. Financial concerns are understandable. However, online programs often offer many incentives, such as in-state tuition pricing for digital learners. Working adults may qualify for grants through their current employer, state/federal financial aid, or even business school-specific scholarships and grants. And if you aren't sure if you are ready for a degree program, find a school that allows you to audit a class or check out a free online course to get your feet wet.
Related Resources
Online Human Resources MBA Ranking
Online Master's in Human Resource Management
Online Master's in Management
Online Master's in Communications Management
Ultimate Guide to Becoming a Human Resources Specialist
Best Free Resources for Human Resources Specialists
Best Degrees to Become a Human Resources Specialist
Best 1-Year Online MBA Programs