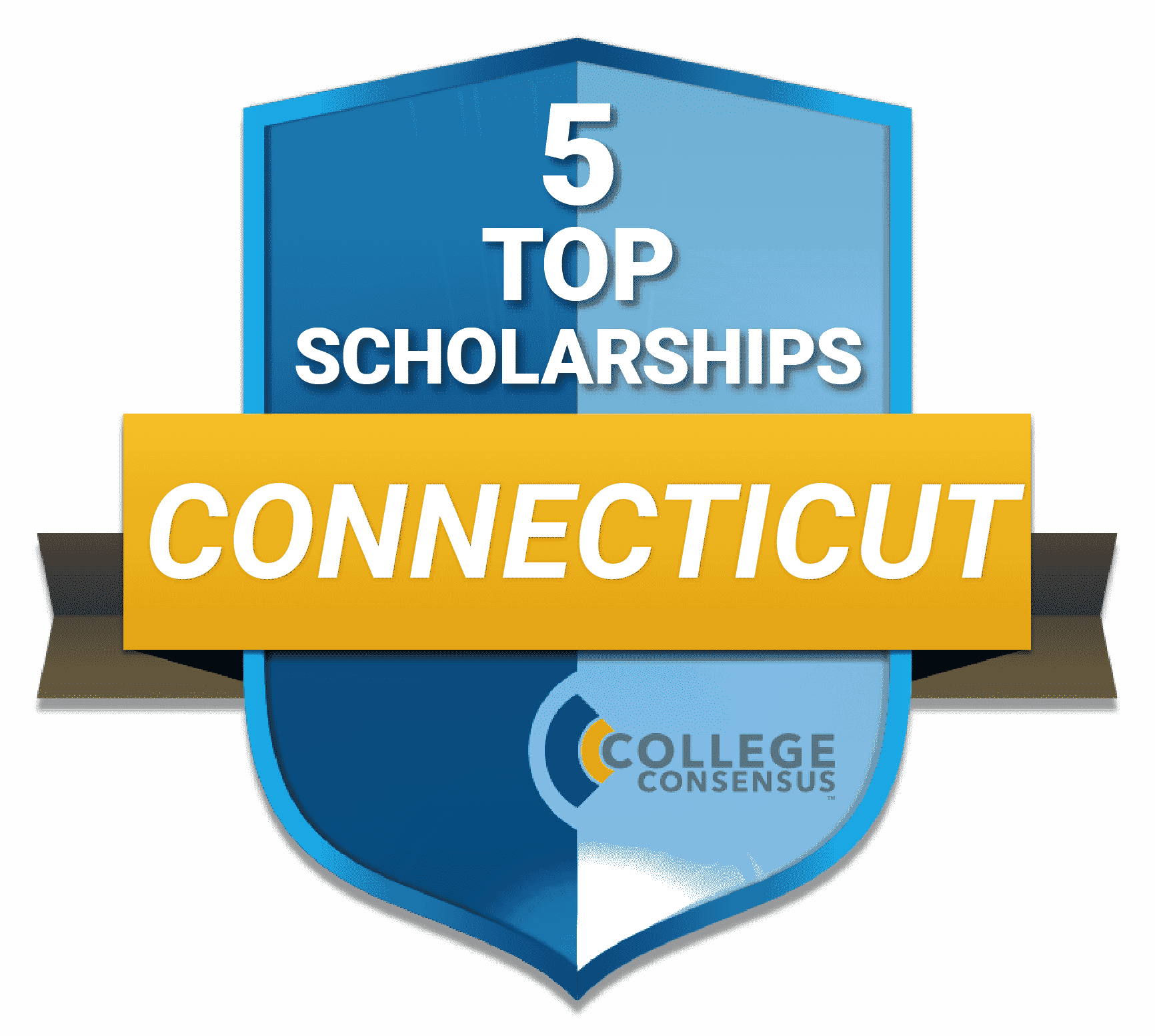 Connecticut may be one of the wealthiest states, thanks to the many wealthy people who treat is as a suburb of New York City. But not everyone in the Constitution State is rich, and many students in Connecticut depend on scholarships and grants to go to college. Connecticut scholarships and grants can help students achieve their dreams. The goal of Connecticut scholarships and grants programs is to help students who may not otherwise be able to afford college. Just like grants, scholarships are money toward a student's education that doesn't need to be paid back. The funds may have to go toward the cost of tuition while others are for books and supplies.
To get started on your search, College Consensus has listed a few scholarships for Connecticut students. We are presenting scholarships here simply in alphabetical order.
See Also: Best Scholarships for Online Students
1
Alma Exley Scholarship Program
The Alma Exley Scholarship Program is offered through the Alma Exley Foundation. Alma Exley had a profound understanding that the population-diversity present in the United States was actually a great strength, which she learned through her dedicated teaching career in Connecticut. The purpose of the Alma Exley Scholarship Program is to financially support people of color who wish to become public-school teachers. The scholarship's annual value is $5,000, with an application submission deadline of Oct 31. Eligible applicants must be a student of color who is enrolled (or attending) a Connecticut teacher prep degree program at the time of application.
The Alma Exley Foundation was established in 1995 after the death of Alma Exley. The foundation was chartered to continue Alma Exley's work in the state of Connecticut's Department of Education. The Alma Exley Foundation has partnered with the Greater New Britain Community Foundation. The Community Foundation works with the residents in New Britain, Plainville, Berlin and Southington, CT.
2
Milton Fisher Scholarship for Innovation and Creativity
The Milton Fisher Scholarship for Innovation & Creativity is offered by the Greater New Haven Community Foundation. The Milton Fisher Scholarship is unique among Connecticut scholarships as it is award based on the applicant's creative problem-solving skills, rather based on academic excellence. The scholarship's value is up to $20,000 — spread across four academic calendar years, and its application deadline if May 1st. Applicants are eligible if they are from Connecticut or the NYC metropolitan area (and are enrolled in an accredited college in the US), or from anywhere in the US and plan on attending college in the metro NYC area or Connecticut.
The Greater New Haven Community Foundation was established as a philanthropic organization serving the past three generations. The Community Foundation is recognized among the oldest foundations for the community in the nation. The Greater New Haven Chapter of the Community Foundation offers financial awards and scholarships to central Connecticut.
3
New York Women in Communications Scholarship
The New York Women in Communications Scholarship program is eligible to a high school senior who are residents in Pennsylvania, New Jersey, New York, and Connecticut. High school applicants can apply for the up to $10,000 Connecticut Scholarship program if they are planning a career in one of the communication-related fields. Connecticut scholarships, like the NY Women in Communications program, must be available to complete the required internship.
The New York Women in Communications (NYWICI) was established at the end of the 1920s. Currently, the NYWICI organization is recognized among the foremost professional organization for women employed as professionals in the communications industry. NYWICI's objective to empower women throughout their communications career by encouraging professional growth. NYWICI members have a unique opportunity to become mentors and role models for those just entering the communications field.
4
The Richard E. Taber Citizenship Award
The Richard E. Taber Citizenship Award is offered by the First County Bank of Fairfield County, Connecticut. Connecticut scholarships offered to students who demonstrate appropriate citizenship during their schooling. The Richard E. Taber Citizenship Award has a deadline of May 1, with an award value of $5,000. The scholarship seeks to award students who display honesty and fairness. Applicants must be a resident of the following Connecticut cities — Westport, Fairfield, New Canaan, Norwalk, Stamford, Darien and Greenwich, and surrounding communities.
The First County Bank Foundation is an integral part of the First County Bank. The First County Bank began in 1851, with an initial deposit of $5. The First County Bank Foundation began when the financial institution reached its 150-year anniversary, in 2001. The First County Bank Foundation's mission to award financial awards to the residents and nonprofit companies in Stamford.
5
Roberta B. Willis Need-Merit Scholarship Program
The State of Connecticut, through its Office of Higher Education, offers the Roberta B. Willis Need Merit Scholarship Program. This scholarship is one of the Connecticut scholarships that is needs-based. The Roberta B. Willis Need Merit Scholarship Program's deadline for application submission is February 15. The Scholarship is eligible to a resident of Connecticut who attends an institution of higher learning on full-time or a part-time basis. The average Roberta B. Willis Need Merit Scholarship value is approximately $2,627, however, last year's honoree received more than $9,000.
The State of Connecticut's Office of Higher Education's objective to open up educational possibilities for the residents of Connecticut. The State of Connecticut's Office of Higher Education is on a mission to ensure Connecticut's students have the option of enrolling the most quality degree program possible, with the help of the financial award. The Office of Higher Education in Connecticut is also responsible for the approval program for Veterans and the AmeriCorps.
Do I Need Good Grades for a Scholarship in Connecticut?
Students may find Connecticut scholarships for college students in CT. Many of the college scholarships in Connecticut are only for students who achieve high academic merits. For instance, some Connecticut scholarships for college students in CT require a student to graduate with a high school GPA of at least a 3.0. However, students who don't have as high of a GPA may still find college scholarships in Connecticut that let students who have GPAs under 3.0 apply. For instance, there are nursing program scholarships available for students who have a GPA of 2.5 as a high school student or associate's degree program student. The Delaware Community Foundation (DCF) offers a variety of scholarships and not all of them require a high GPA.
A prospective student may also find scholarships that don't have any GPA requirements. Students earn some scholarships for meeting other requirements, such as having to write an essay or attending a certain program. Sometimes, the requirement is a financial need. Students may want to look into college merit scholarships that are for other achievements besides academics. For example, a student may earn college merit scholarships for athletic and artistic achievements.
Can Nurses in Connecticut Get Scholarships?
Students looking to earn an LPN or RN may find nursing scholarships in Connecticut. It's also possible for a pupil to find nursing scholarship programs to earn a bachelor of science degree in nursing (BSN). The ideal place for students to look for Connecticut nursing scholarships is online. They can find them by performing a standard search. In addition, the nursing school a person chooses will also have a list of available scholarships.
The Connecticut League for Nursing scholarship offers several nursing scholarships in Connecticut each year. This program is even available to students who are interested in earning a master's degree in nursing. Connecticut nursing scholarships are also available from the Waterbury Women's Club Fund. It's for students who want to become a nurse or enter into another health-related field. The scholarship is only available for students who reside in one of the towns that the club serves. The Connecticut Nurses Foundation also provides Connecticut nursing scholarships. They offer four different scholarship programs with awards ranging from $500 to $2,000.
Pupils who want to obtain a nursing degree may also look into national scholarship programs. It's also beneficial to look into the option of an employer tuition reimbursement. The government offers nursing grants as well.
Does the State of Connecticut Offer Scholarships?
Yes, the state government does offer both scholarship and grant programs, and some are based on a student's financial needs while others are based on a student's merits. Some are specific to a pupil's major. Pupils also have the option to look into national or federal scholarships and grants.
Students may find Connecticut scholarships and grants by searching the state's website. Once they find applicable scholarships, students have to follow the guidelines stated in the eligibility requirements apply for Connecticut scholarships for college students. This may mean the student has to write an essay to qualify or have a certain GPA in high school or college.
Connecticut scholarships for college students are also available by searching on a college's website.
Do I Have to Pay Back College Grants?
Students may find a variety of grants available to help them fund their education. Depending on the specifics of the grant, a student may use the money toward dorm expenses, books, tuition, or other school-related expenses. A student doesn't need to pay grants back if he or she continues his or her education as planned. However, a pupil may need to pay a grant back if he or she doesn't complete his or her education. This could mean the student either withdrew from the program or the school. It's also possible for a student to lose grant money if his or her status changes. Additionally, a student may have to give money from Connecticut grants for college back if his or her financial aid needs change, either through other aid or grants.
A student may apply for Connecticut grants for college through a state program. CT college grants aren't the only options available to students, either. A pupil may receive grant money from the federal government in order to fund his or her education. Both CT college grants and federal grants are based on a student's financial need.
Other types of grants are available besides government-funded ones. For instance, there are grants for low-income individuals, aspiring nurses, minorities, and prospective teachers.
Related Rankings:
Best Online Colleges in Connecticut