Policies touch nearly all facets of society. A policy can be considered a procedure, incentive, law and rule, voluntary agreement, etc. Policies exist in local, state, and federal governments, international organizations, healthcare, nonprofit organizations, etc. In short, policies help bring order to what could be chaos.
What Is Public Policy?
There are essential steps in policy development:
Problem identification
Agenda placement
Develop a policy
Implement the policy
Evaluate the policy
Professionals in this field rely on research, methodologies, and analysis, as well as creative advocacy to develop common policies. Public policy can be found in almost all social functions that represent the social compact of laws, guidelines, proposals, social rules, etc.
A typical example of public policy construction can be found by looking at local, state, and federal governments:
Regulatory – This is probably what first comes to mind when considering Public Policy. Regulatory Policy represents the laws and rules that define what a government defines what individuals can and cannot do. Regulations based on protecting workers, providing equal pay, and requiring safety requirements are regulatory policies.
Constituent Policy – The overall structure of government with respect to agencies and rules and its influence on society. An example of this type of policy would be the federal government establishing the Department of Homeland Security following the terror attacks of 9/11. State governments develop constituent policies in the handling of districting and electoral votes.
Redistributive Public Policy – Redistributive policy is moving funds or benefits from one group of people to another group. An example of this type of policy would be the American Rescue Plan Act in 2021 that provided federal monetary relief to businesses that were adversely effected during the Covid-19 Pandemic.
Distributive Public Policy – This type of public policy demonstrates government action to provide services or goods for the common good. For example, in the 1950s, polio vaccines were freely distributed to children to protect them from the poliomyelitis virus that was a national epidemic.
What Will You Learn in an MPP Program?
Of course, different programs' curricula will focus on different aspects of public policy. Among topics you may study include:
| | |
| --- | --- |
| Research | Public Policy and Law |
| Economic Foundations | Policy Design |
| Communication | Critical Thinking |
| Implementation and Analysis | Lobbying |
| Political Science | Management |
| Sociology | Problem Solving |
Public Policy Specialty Areas
Because policy recommendations and implementation extends across governments, nonprofits, not-for-profits, healthcare, etc., graduate programs in Public Policy will frequently offer concentrations or specialties. Among these specific areas and potential career opportunities are:
Environmental
Sustainability and Climate Change Pubic Administration
Environmental Policy
Public Policy
Data Analytics for Public Policy
Global Health Rural Policty
Energy Policy
Social Policy
Space Industry Policy
Public Administration
Why Earn An Online Degree?
In 2019, 2.4 million undergraduates were taking online classes. In 2020, that all changed and the number jumped to 7.0 million. Covid-19 changed so many things, including how we deliver education.
Of course, online degree programs existed before the Covid-19 pandemic, but public schools, colleges, and universities had to do something different during the country's lockdown. Online degrees grew with faster computers, virtual meeting programs such as Zoom, and enhanced computer programs like Canvas, Blackboard, Moodle, etc., which helped schools help students continue their studies. College Consensus has some things to consider when considering advancing your education.
Online vs. On-Campus– You probably work, you may have a family, and have obligations. The idea of taking time away to earn a graduate degree may seem impossible. In reality, it's far more accessible than you may think. Due to Covid-19, colleges and universities moved most of their on-campus programs over to online platforms. The curriculum is the same and is taught by the same faculty who teach in classrooms on campus.
Class Format – Online classes allow you to study when it's convenient for you. Classes can be offered in synchronous, asynchronous, and/or interactive options (think Zoom.) Even if you're in a program that requires skills or personal interactions, internships or practicum experiences can be completed in your home community.

Some hybrid programs may require you to participate in on-campus intensives (typically held on weekends two-three times during the program.) These intensives provide skills assessment, hands-on experience, and face-to-face meetings with professors and cohorts.

Full-time or Part-time – Online degrees are usually designed for non-traditional students who find pursuing a full-time degree difficult. The majority of online programs are offered either full or part-time.
Thesis vs. Non-Thesis – Graduate programs don't all require you to write a thesis. Online programs will frequently give you the option to complete a thesis or complete your program with a Capstone Project
Cost – Think online programs cost more in tuition? Not necessarily. Again, due to Covid-19, schools began to adjust tuition so that out-of-state online students receive the same tuition charges as in-state residents. Not only does it save you money, but it can significantly expand your school choices to programs in other states. Online degrees also save you money on housing, food, and transportation.
Caveat – If you choose to enroll in a program outside of your state of residence, you'll want to be certain the school is eligible to accept students from your state. Schools do this by membership in NC SARA (National Council for State Authorization Reciprocity Agreements) a private non-profit organization which "streamlines regulations" for online education programs.
Career Opportunities
The most recent data from alumni surveys the Network of Schools of Public Policy, Affairs, and Administration (NASPAA) reports that 45% of MPP alumni work in government with 26% employed in the non-profit sector.
| | | |
| --- | --- | --- |
| Career | Salary Range | Median |
| Policy Analyst | $46k – $81k | $60k |
| Project Manager | $52k – $102k | $74k |
| Data Analyst | $53k – $88k | $69k |
| Government Affairs Director | $71k – $168k | $110k |
| Senior Policy Analyst | $60k – $130k | $88k |
| Director, Public Policy | $65k – $141k | $96k |
| Program Office, Foundation | $45k – $99k | $65k |
| Healthcare Consultant | $55k – $127k | $84k |
(Source: PayScale)
Ten-year (2021-2031) job growth for public policy graduates, overall, is considered positive.
| | |
| --- | --- |
| Career | Job Growth |
| Budget Analyst | 3% |
| Management Analyst | 11% |
| Policy Analyst | 6% |
| Social or Community Service Manager | 12% |
| Urban or Regional Planner | 4% |
(Source: Forbes, February 2023)
Policy Centers
More commonly called "Think Tanks," these policy centers are truly organizations that are primarily nonprofit in nature that brings experts and scholars together to develop research and strategies to address specific issues. Policy centers can cover economics, social policy, public and political strategies, technology, and much more. Job opportunities can be found there as well, depending on your focus.
One well-known policy center is the nonpartisan Carter Center (Atlanta, GA) which is dedicated to human rights, conflict resolution, and improving health on national and international levels. Using research and analysis, methods, and measurable results, the Carter Center has established policies that benefit people of all nationalities, races, and gender.
The Centers for Disease Control is a government agency that provides public healthcare policies to mitigate infections and diseases. A data and science-driven organization protecting public health both domestically and internationally.
The Brookings Institute has been researching and analyzing economic development, the global economy, social sciences, governance, foreign policy, and much more. The oldest national public policy center, Brookings, was established in 1916 and has a long history of aiding the government with research, studies, and reports.
Public Policy Master's Admission
APPLICATION BASICS
Public Policy graduate programs will require a bachelor's degree from a college or university that is at least regionally accredited. While schools may accept a variety of undergraduate degrees, With graphic design, a bachelor's degree in art, design, or a similar field may be required. Though rare and dependent on the program, you might be considered for admission based on professional experience and your portfolio without an undergraduate degree.
You'll apply for your chosen program using an online application and will usually be required to submit an application fee of around $30-$65. (Note: This fee is typically nonrefundable if you change your mind or are denied admission.) You'll also need to provide academic transcripts for all schools you've attended. Most graduate schools have a minimum GPA (usually a 3.0)requirement.
Graduate schools rely on GRE/GMAT and other standardized test scores less than before, but you'll want to be sure what the policy is for your chosen school.
You'll probably be asked for recommendation letters. These should be from individuals who know your artistic work or professionalism. Some schools will ask for an artist statement of your goals and reasons you're applying for the master's program. Be prepared to provide a portfolio of your work and a professional resume, if available.
Once a program's captured your attention and checks off all your school boxes, it's always a good idea to reach out to the director of the program or a designated professor to ask questions and better understand how the program can meet your goals well personal contact. It also gives the department a chance to get to know you.
Graduate admissions deadlines are a snooze, you lose situation. A late application can ruin your plans, so understanding the timing is important.
Frequently, graduate program admissions require you to be accepted into the program before you'll be admitted to the college or university. These two deadlines are seldom the same. Your department/program admission may occur before the graduate school application date. The admission process is one of the key topics you'll want to discuss with the graduate program director or representative.
Even if you're applying to several schools, you'll want to be sure you know the acceptance date for each school. Generally, graduate schools require you to accept the admission offer, just like income taxes, no later than April 15th (acceptance could be before that date or after.)
Financial Help for Graduate School
Financial Need
Even if you don't think it will help, you'll want to complete the Free Application for Federal Student Aid (FAFSA®) anyway. Why waste your time? Here's why:
Graduate schools and programs often have graduate scholarships, fellowships, or grants offered through the department or donors that may require the FAFSA® information to determine eligibility.
Private organizations and foundations may offer financial assistance related to graduate studies in public policy. Here's a sampling from an internet search of possible funding sources. It could be well worth a search.
| | |
| --- | --- |
| Anita F. Alpen Scholarship Award | Woodrow Wilson International Center for Scholars |
| Fulbright Scholarships, Fellowships | The Joseph P. Kennedy, Jr. Foundation |
| John D. Young Memorial Scholarship | Margaret E. Mahoney Fellowship in Health Policy |
Employers
Don't overlook how your employer can support your educational ambitions. To attract new and retain current employees, it's becoming common for employers to provide educational assistance as part of an employee benefits package, along with retirement, healthcare, etc. You'll want to check with your director or Human Resources representative to see if tuition assistance, tuition reimbursement, or other educational funding is available.
Is Your Public Policy Program Accredited?
Degree accreditation is a must. Accredited programs meet specific educational standards necessary for you to prepare for your chosen profession. There are two types of accreditation and you'll need to be certain the school(s) you're applying to have either institutional and/or program accreditation. Why?
Programmatic accreditation assures you that the program has met the criteria set for a proper graphic design curriculum, has a qualified faculty, and will adequately prepare you to work in graphic design as an artist or college or university teacher. Any institution you choose should hold regional accreditation.
Nonprofit organizations that accredit educational programs must be approved by the Department of Education or the Council for Higher Education Accreditation (CHEA). Either one may provide approval for regional accrediting agencies like the Middle States Commission on Higher Education (MSCHE), Higher Learning Commission (HLC), and Southern Association of Colleges and Schools Commission on Colleges (SACSCOC).
PROGRAMMATIC ACCREDITATION
Network of Schools of Public Policy, Affairs, and Administration (NASPAA)
Professional Organizations in Public Policy
Association for Public Policy Analysis & Management (APPAM) – APPAM supports Public Policy Camps, conferences, member forums, special events, and resources for career and education advancement.
Association of Government Relations Professionals (AGRP) – Describes itself as the "Voice of the Lobbying, Public Policy, and Advocacy Professions. Committed to ethical lobbying
The Council of State Government (CSG) – With national, regional, and judicial divisions CSG provides publications, coordinates meetings with state and local officials to develop best practices in public safety, supports leadership development programs,
American Political Science Association (APSA) – Established in 1903, APSA has over 11,000 members and provides members with research and communication. Supports conferences, publications, resources, and education in political science
National Governor's Association (NGA) – Founded in 1908, NGA is bipartisan, allowing a forum for policy discussions, solutions, etc. Offers several employment opportunities at NGA for MPP graduates.
Women in Government (WG) – Offers women in state governments virtual policy roundtables, conferences, legislative bill sessions, leadership summits, state-based events (virtual)
2023 Best Online MPP Programs
The following list is not an official College Consensus ranking. However, all the schools listed live up to CC standards of excellence.
American Public University
This program, from APU's online Master of Public Policy (MPP) is offered through the School of Security and Public Policy and promises the fundamentals of public policy from research, data, critical thinking, and communication. The degree requires 36 credit hours, with courses beginning monthly and varying from 8 to 16 weeks in length. The curriculum requires core coursework as well as electives. You'll choose a concentration from policy studies in Environmental, Health, Cybersecurity, Space (policy implications on the space industry), Public, and National. The program concludes with a Public Policy Capstone Project. APU accepts up to 15 graduate transfer hours, has no application fee, and doesn't require GRE/GMAT scores.
American University
U.S. News, World Report, and Forbes ranked American University in Washington D.C., as one of America's best colleges. The online Master of Public Administration and Policy (MPAP) degree is dedicated to building your leadership skills in policy analysis and management. Applicable to the private, nonprofit, and public areas, the 36-credit hour curriculum (12 classes @ 3 hours) is taught in 8-week sections. The courses studied include legal issues, quantitative methods, leadership, program evaluation, policy analysis, etc. An undergraduate degree in public policy or administration is not required for admission. You can complete this degree in as few as 24 months.
DePaul University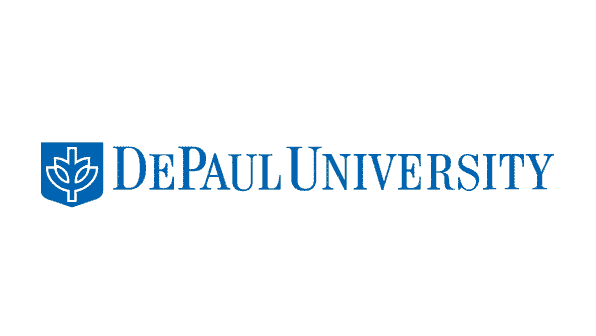 This Master's in Public Policy is taught online by the same professionally recognized faculty you'd find on campus and is offered in small class sizes to promote personal attention. Coursework concentrates on public policy and law, economic foundations in public service, policy design, analysis, implementation, and lobbying. DePaul University is on the quarter system, and this degree requires 52 credit hours of core and elective studies. DePaul offers an impressive slate of electives for this degree, such as a professional internship and a study abroad opportunity. Niche considers this one of the country's best schools for public policy studies.
Liberty University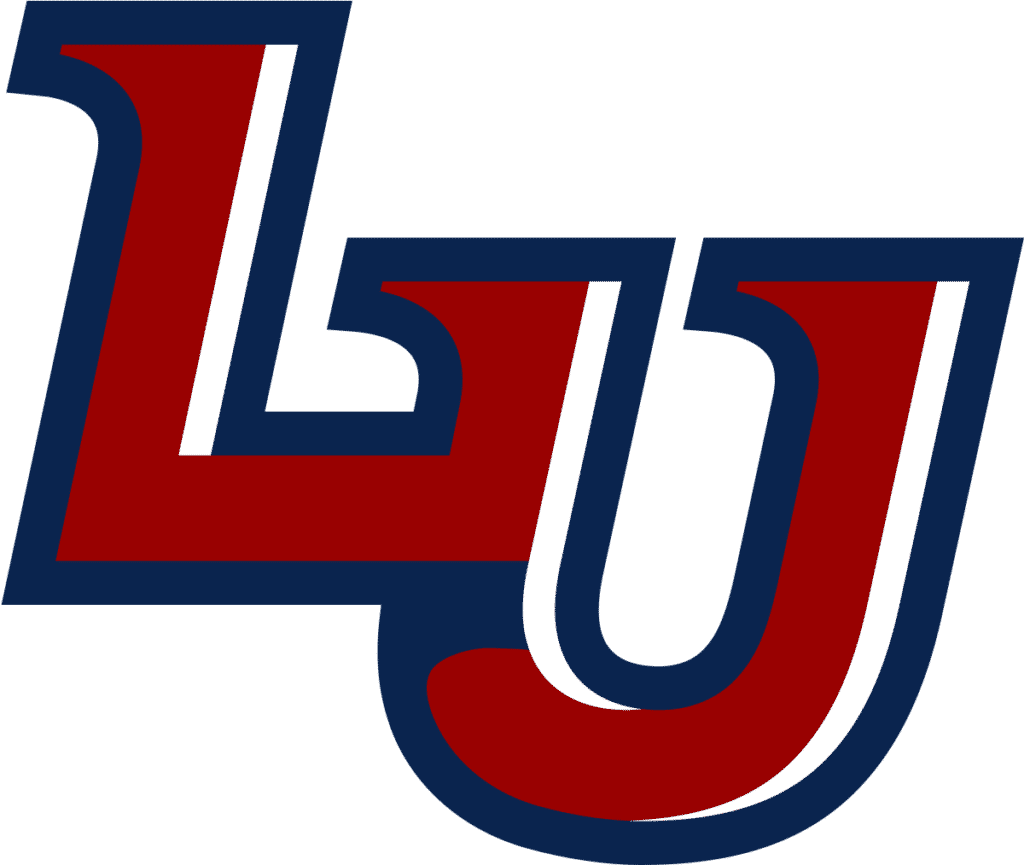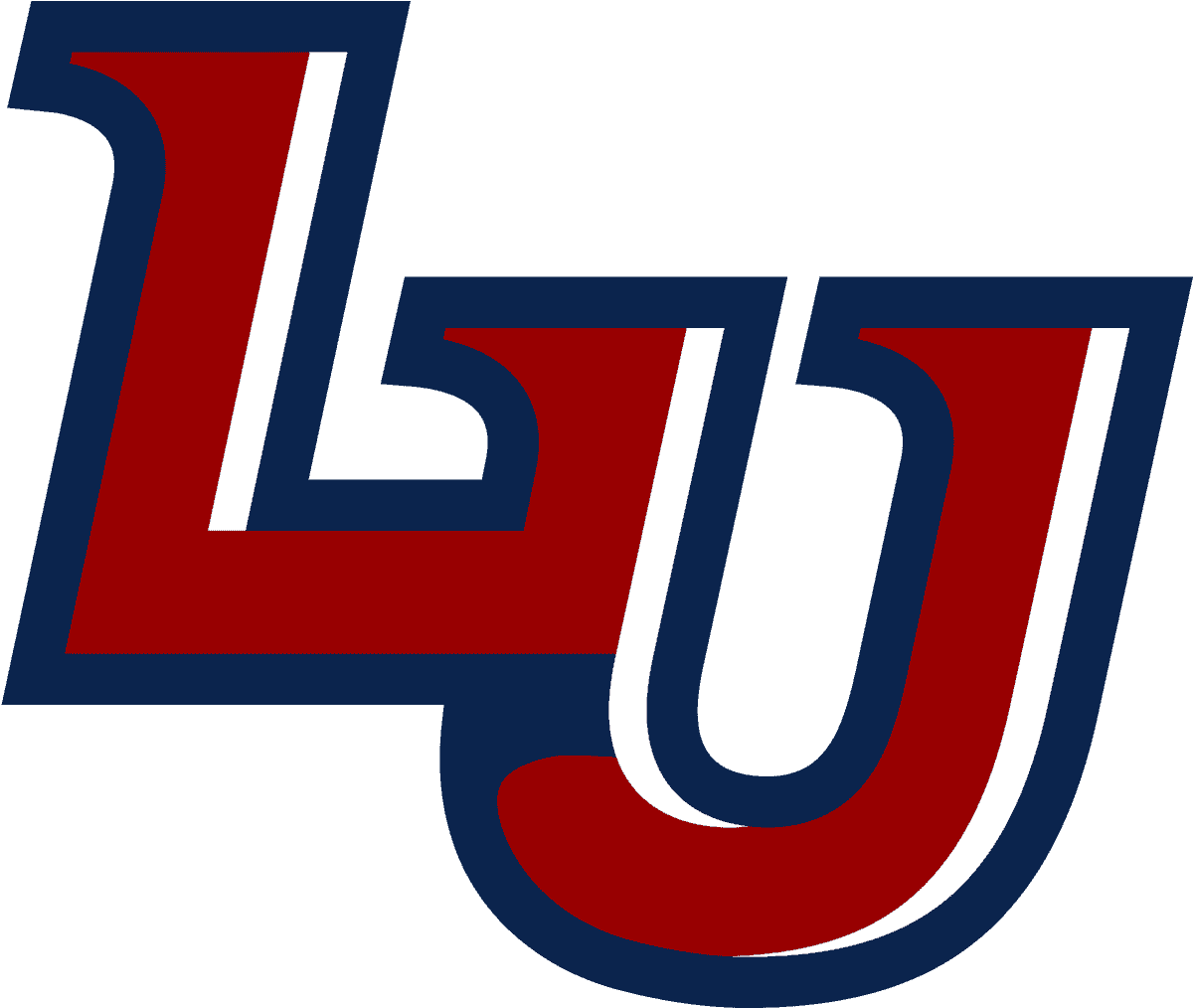 This Virginia university is known for its online degree programs, and its Master of Arts in Public Policy (MAPP) is among them. Liberty offers online courses 100% online and in accelerated 8-week periods; the degree requires 36 hours for completion, and you can earn your diploma in 18 months. This MAPP aims to improve your understanding of the political philosophy that influences American governance. As a Christian university, the curriculum is based on a biblical worldview and taught by a faculty of policymakers and political leaders. Liberty University has an exceptionally generous transfer policy and can accept up to 50% of the degree in applicable graduate studies.
Northeastern University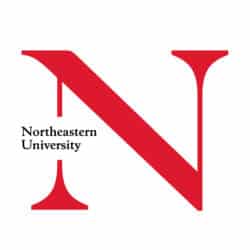 The MPP at Northeastern University provides the tools in methodology and analysis, critical and problem-solving thinking, and public policy techniques to help you become an influential policymaker. This 40-credit hour curriculum is asynchronous, allowing you to study on your own schedule. Optional concentrations are available in Healthcare Management and Policy or Sustainability and Climate Change. All MPP candidates are required to complete an internship. This requirement may be waived depending on your experience or relevant employment in the field. Northeastern also offers an optional Cooperative Education work experience you may want to explore.
Northwestern University
Through Northwestern's School of Professional Studies, the MPP degree focuses on analytical and administrative public policy and is presented holistically. The curriculum is comprised of 13 classes which include core studies in statistics, research, methodology, ethics, leadership, etc. You'll develop the necessary skills to influence change in nonprofit organizations, education, and local, state, and federal governments. You can also choose from Public Administration, Global Policy, Data Analytics for Public Policy, and Global Health specialties. This program features a highly distinguished faculty that includes Fulbright Fellows, Congressional advisors, Civitas Scholar, as well as grant recipients from the National Institute on Aging.
Oregon State University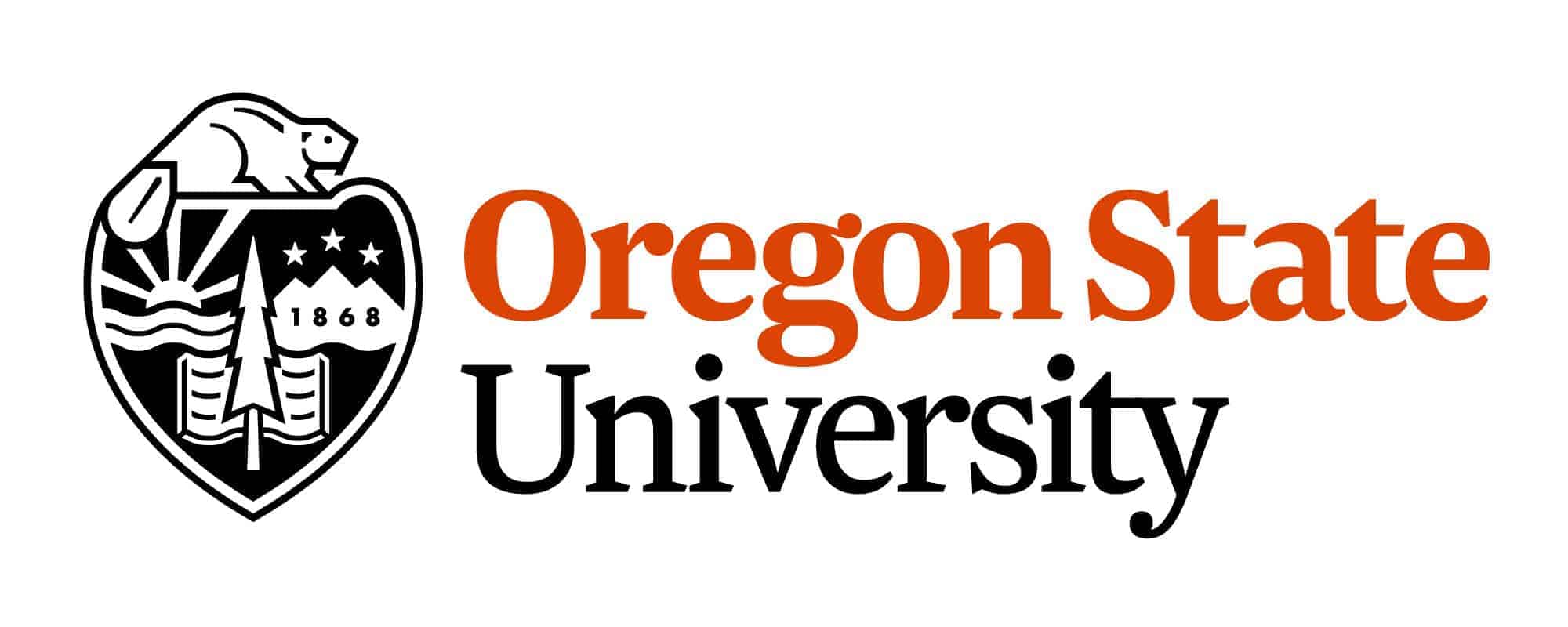 OSU is considered a Best Value School by U.S. News and World Report. Its online Master of Public Policy degree is accredited by the Network of Schools of Public Policy, Affairs, and Administration (NASPAA), considered the global standard in public service education. The interdisciplinary program blends statistics, political science, sociology, and management, which will provide you with the skills to make policy recommendations and changes in local to international settings. This program requires 46 hours of core studies, an optional internship, and Applied Policy Capstone. Concentrations are available in Rural Policy, Energy Policy, Social Policy, and Environmental Policy.
UMass Dartmouth
A degree in MPP from Dartmouth College of UMass will prepare you for work in various public policy positions. The online curriculum comprises 12 courses and offers specialty studies in Educational Policy, Public Management, and Environmental Policy. An internship is required if you have less than two-years of meaningful experience in public policy or public management. This is a two-year professional degree for full-time attendance, longer if you attend part-time. The GRE is required for admission but can be waived if you complete an online Dartmouth Public Policy certificate in Public Management, Educational Policy, or Environmental Policy.
University of Colorado Denver
This is a new Master of Public Policy online program in the University of Colorado Denver's School of Public Affairs, which ranks in the top 30 of Best Public Affairs Programs by U.S. News and World Report. The 36-hour program is designed to prepare you for public policy advocacy by acquainting you with public policy development and analysis. There are four concentrations in Policy Entrepreneurship, Environmental Policy, Policy Analysis and Methods, and Education Policy. An internship is required if you have less than one year's experience in public policy in the nonprofit, public, or private sectors. You have an option between completing a Capstone Project or a thesis.
University of Pittsburgh
It will take only 5 terms (20 months) to earn this online Master of Public Policy and Management from one of Forbes Best Value Colleges and a top 10 in U.S. News and World Report's Best Public Affairs Programs. This degree will enhance your management, policy development, and administrative skills. With selective admission policies, the program requires you need five years of professional experience beyond entry-level roles in specific areas: policy formulation, human resource management, program management, or budgeting and finance. Online MPPM students are charged in-state tuition regardless of residency status. The university supports unique policy initiatives and centers in several different areas.
Related:
The Best Online Master's in Leadership Programs
Best Online Master's in Public Safety Administration