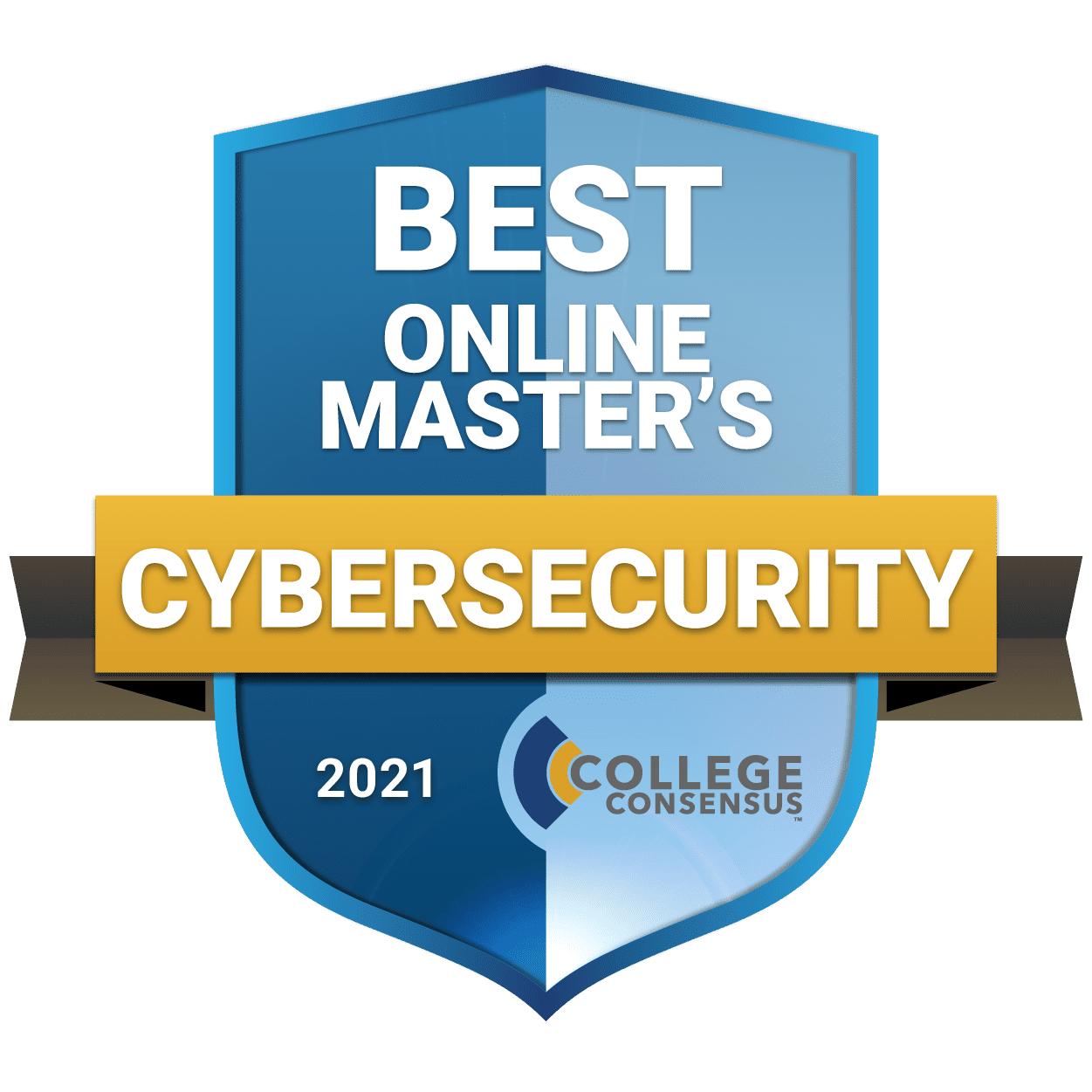 There are no smoke screens about the job potential for those interested in going into the field of cybersecurity. First off, one in every four Americans has been a victim of some form of cyber crime. That is no small number. As a result of the huge spike in a variety of cyber crimes, we are counting on such professionals to keep us safe as individuals and within our businesses and organizations. According to the Bureau of Labor Statistics jobs in this field are growing at a much more rapid rate than in other professions. It is projected that by 2029, there will be a 31 percent increase in cybersecurity jobs. That comes out to roughly an addition of $40,900 new jobs.
In addition, there are so many programs out there that make going back to school to get a master's in cybersecurity relatively painless. There are a variety of classes and specializations, you can choose, on this academic journey that will allow you to customize your experience to meet your academic and professional goals. We have done some of the work for you by ranking the best online cyber security master's programs by using the following metric.
Cost
Reputation
Student Success Rate
Who Should Get an Online Master's in Cybersecurity?
If you are looking for a way to be promoted within the field of cybersecurity you may want to consider an online cyber security master's degree. Obtaining a master's in cyber security online is not a small feat. Even though most online advanced degrees are created with working professionals in mind. One of the benefits of choosing a cyber security master's online program is having the freedom to choose where you learn when you learn, and how often. The field of cyber security is continuously growing and changing, as we see businesses in need of more knowledgeable and skilled professionals. This creates an opportunity for veterans of the field to advance within their company or to another company with a higher salary. An ms cyber security online can refresh the skillsets used to be successful in this field, it can also introduce a specialization, and reignite a deeper interest in cybersecurity. A master's degree shows organizations you are dedicated to the field. A master's degree can open the door to supervisor roles, management positions, and leadership opportunities in federal agencies. There are so many different applications for a graduate degree in cyber security. 
Will Employers Trust an Online Master's in Cybersecurity?
To impress potential employers and to instill confidence in your skills and your cyber security master's program, make sure the school is accredited. Online programs can at times gardener a bit of disrespect in comparison to on-campus institutions. There are key things to look for in an online program, the best universities for masters in cyber security have been nationally recognized. The National Security Agency along with the Department of Homeland Security recognizes programs as CAE in three categories, cyber defense education, cyber operations, and cyber research. A cyber security master's program with CAE designation says a lot to an employer. Cyber security master's programs are held to a higher standard with these designations. Another way to determine if your program is reputable is by the Accreditation Board for Engineering and Technology this non-profit organization is like the FDA for colleges. They assure that university programs are meeting the standards required to properly prepare graduates for the profession of which they are studying. Cyber security master's programs are abundant, make sure the one you choose is the best. 
How Much Can I Make with a Cybersecurity Master's? 
How much you can make with a master in cybersecurity depends on some factor, one of which is location. From city to city the salary differs due to the cost of living and the type of organizations that are prevalent in that area. With a master's in cyber security salary is very important, after you graduate you will have student loan debt to pay back. The good news is with the growing shortage of cybersecurity professionals you won't be unemployed for long. Yet, the job title will also determine how much you can make. Cybersecurity Management and policy salary are similar to that of an information security manager, which is $118,938 according to payscale. Answering how much you can make is simple, a lot! cyber security jobs are showing a 200k shortage in the USA alone. Employees have all the leverage, so the starting offer will be higher. So if you are still trying to figure out if a master in cyber security is worth it, a resounding yes would be the answer. For more information, we have compiled an ultimate guide to cybersecurity degrees, with more information programs, salary, and careers. 
Related: 
What Can I Do with a Master's in Cybersecurity?
Best Online Bachelor's in Cybersecurity
Best Online Cybersecurity Graduate Certificates