The Federal Emergency Management Agency (FEMA) has a predictably stuffy and legal definition for emergency management: "Emergency management is the managerial function charged with creating the framework within which communities reduce vulnerability to hazards and cope with disasters." But, of course, there's much more to it.
What Is Emergency Management?
The history of Emergency Management (EM) in the U.S. is nearly as old as the country itself. Following a devastating fire in 1803 in Portsmouth, New Hampshire, and because of its negative impact on commerce or supply chain, Congress enacted the first financial assistance to a community following a disaster.
Of course, throughout our country's history, there have been disasters and emergencies, and the effects of some linger to this day. The Chicago Fire (1871), the Johnstown Flood (1889), the Great Galveston Hurricane (1900), and the San Francisco Earthquake and Fire (1906) all contributed to the development of emergency responses as well as innovations.
Jump to 1979, when President Jimmy Carter signed an Executive Order establishing the Federal Emergency Management Agency (FEMA). FEMA was expanded over the years until 2002, and President Bush signed the Homeland Security Act in response to the horrific terrorist attacks in 2001. FEMA and 21 other organizations were placed under the Department of Homeland Security (DHS).
Most people probably only think of emergency management when there's, well, an emergency but there's a lot more to the career than just responding to a particular situation.
The role of FEMA, as well as local and state emergency management agencies, is to protect individuals and communities before, during, and after an emergency situation. We watched on television the emergency rescues on 9/11, rescue workers during Hurricanes Katrina in New Orleans, and Sandy on the east coast. Sadly, EM must prepare for global disasters and threats, as well.
The primary goals of EM are to assess threats and hazards and make preparations to respond and reduce risks before an emergency arises. Directors and managers work with local, state, and federal agencies, private companies, and nonprofit agencies (i.e., American Red Cross, hospitals, religious organizations, etc.) to assess available resources and equipment and develop quick response plans.
During an emergency or disaster, EM directors establish and operate out of a command center, coordinating resources, and communicating with officials and the public. Once the emergency has subsided, Emergency Management professionals coordinate recovery efforts.
How Does Emergency Management Work?
Emergency Management has several components, usually considered defined as:
Prevention
Mitigation
Preparedness
Response and recovery
Some of the supportive steps to achieve those components may include:
Planning
Training/Drilling
Education
Technology
Coordination
Communication
Is a Master's in Emergency Management Worth It?
Traditionally, Emergency Management is a career that hasn't required an undergraduate or graduate degree. Emergency workers, such as firefighters, learn with on-the-job training. However, as science and technology advance, so does EM education and training for supervisors and leaders. If you're interested in a leadership or supervisory role, a master's degree will help you get there.
While a master's degree isn't necessarily required for the field, advanced education greatly benefits your potential salary, leadership opportunities, and job satisfaction. The Bureau of Labor Statistics might estimate a low 3% job growth in Emergency Management the bureau also suggests that job openings remain steady as workers transfer or retire.
In 2022, Georgetown University's Center on Education and Workforce projected that approximately two-thirds of master's degree graduates earn more than those with an undergraduate degree.
According to the Education Data Initiative, the average cost of a two-year graduate program at a public college or university is $29,150 and $62,100 per academic year. Of course, these are estimates, and tuition fees will vary depending on your program and school.
What Will I Learn in a MS Emergency Management Program?
This is an interdisciplinary field, and you can expect to study a wide range of subjects. Of course, coursework will vary between degree programs, and you'll find programs offered through different college and university departments. Online degree programs in EM can be found in college and university departments such as public administration, continuing education, public health, public administration, business, criminal justice, and management departments.
Master's degree programs typically require 30-36 credit hours, can be completed in 2-3 years, and may require a Capstone Project, practicum or internship, or thesis for completion. Core coursework is usually required, and many programs will offer specialty studies in areas such as Homeland Security, Emergency Management, and Fire Sciences, all with full slates of electives.
You may find classes in areas such as:
| | |
| --- | --- |
| Organization and Planning | Homeland Security |
| Risk Assessment | Emergency and Disaster Management |
| Leadership | Psychology |
| Logistics | Response and Recovery |
| Best Practices in Emergency Management | Communication Strategies |
Practicum/Internship Experiences
Even online degree programs may require a supervised, hands-on experience in professional environments. Usually, with the help of a faculty advisor, you'll identify a suitable agency or organization in your community in which to complete this requirement. If you currently work in emergency management, you may be assigned a specific role or be placed in another emergency management agency.
Capstone Project
Capstone Projects are typical in graduate programs and require you to identify a real-world issue. Using skills and applying research and coursework, you'll design and implement a plan to successfully address the issue. These projects are usually required at the end of the program.
Thesis
Thesis programs allow you to identify and an area of emergency management and contribute scholarly research and new information to the field. The comprehensive dissertation is normally required within 4-5 years of completion of coursework and practicum experience.
Careers and Salary
A master's degree in EM will make you a more competitive candidate for employment and/or promotion. Unfortunately, we live in uncertain times, and since 9/11 there's been heightened attention to emergency management practices and theories and leaders who understand and can implement those skills.
Employment can be found in:
| | |
| --- | --- |
| Federal, State, and Local Governments 74% | Hospitals and Health Systems 6% |
| Colleges and Universities 4% | Professional and Technical Services 2% |
(Source: Bureau of Labor Statistics)
Here's a look at estimated national salaries and positions for a graduate degree in this field:
| | |
| --- | --- |
| Operations Manager | $77k – $150k |
| Emergency Management Specialist | $53k – $113k |
| Safety Manager | $56k – $113k |
| Environmental Health and Safety Manager | $85k – $135k |
| Government Program Manager | $85k – $135k |
(Source: PayScale)
Why Earn Your Master's Online?
Let's say you've been working for a while and want to advance your career, and you'll need an advanced degree. However, you have a family, you need to continue working, and you want to maintain a healthy work-life-education balance.
The global Covid epidemic did more than change how Americans go about their lives; it also prompted several colleges and universities to move campus degree programs to interactive online platforms, allowing more students to continue their education. Realizing the online approach could expand their academic offerings and student enrollment, more schools have increased the online programs being offered.
There're many benefits to earning your master's degree online. You'll find online programs are frequently offered in accelerated formats, meaning you spend less time in school and save money on educational costs, such as transportation, housing, food, and tuition.
Degrees offered online are identical to those pursued by students on-campus. You'll have access and be taught by the same faculty, but with the added benefit of flexible scheduling. Courses will be offered in synchronous and/or asynchronous platforms. Some programs may also participate in practicum or field experiences. These are usually conducted in your home community or, if possible, where you work.
Companies and employers understand the benefits of employees earning a degree online. This educational route minimizes the disruption to your work, and employers have found supporting educational pursuits improves employee morale and loyalty and attracts potential candidates. Increasingly, employers will offer tuition assistance through benefits packages, especially if the degree is job-related.
Admission Requirements
If you've been out of school for a while or recently earned your baccalaureate degree, there are some key points you should look for in an online program. College Consensus has some suggestions:
Program Admission
Your first step before submitting an application for graduate school admission should be to contact the director of the program you want to enter. This gives you an opportunity to discuss your educational goals and how the program can help you meet those goals. Besides learning about the program, you'll have started a relationship with the faculty that may come in handy.
You may need to make a separate application specifically for the Emergency Management program.
Graduate School Admission
Graduate schools will usually require you to have a bachelor's degree from an accredited college or university. Emergency Management graduate programs may not require you to have a degree in that field but will accept degrees in other disciplines. Depending on your degree, and the online program requirements, you might have to take prerequisite courses before entering the EM program.
There are, as with most things, admission exceptions. With this particular field of study, admission to some graduate schools and programs will give you credit for your EM experience. Graduate transfer hours are often accepted. You'll want to discuss any exceptions with an admission advisor.
Online admission applications will require a nonrefundable fee (usually between $30-$65), ask for academic transcripts, require a minimum GPA (2.5-3.0 or better usually), request professional or personal letters of recommendation, a personal statement on why you want to enter the Emergency Management program and may even request a resume or curriculum vitae.
You'll want to work closely with the graduate school admission office to avoid any last-minute surprises of an incomplete application. Admission staffs are happy to help.
Admission Deadlines
Not all admission deadlines are equal. You'll probably need to be admitted to the Emergency Management graduate program before applying to the graduate school.
Make certain you know what the graduate programs and institutional deadlines are. They're not always the same. Frequently, departmental admission deadlines come before the deadline for graduate school. It can unnecessarily complicate matters if you miss either deadline.
Keep in mind that in most cases, U.S. graduate school admission offers must be accepted by April 15th with program admission coming before.
Financial Assistance
You may not be eligible for federal assistance, but then again, maybe you will. Whichever the case, you'll want to file the Free Application for Federal Student Aid (FAFSA®). Why? There are several reasons.
There may be need-based university, graduate scholarships, or departmental grants, available for master's students. FAFSA® information is required to determine if you qualify for those funds or for state, or federal need-based loans or scholarships related to Emergency Management.
You also don't want to ignore any educational benefits your current employer might offer. Employers see educational benefits as improving employee loyalty and morale. You'll want to talk with your manager, director, or Human Resources Department to see if they know of any potential funding source, such as tuition reimbursement or other educational assistance.
Since online degrees are flexible, you don't need to miss chunks of work to attend classes, more employers are amenable to supporting your graduate school ambitions.
Accreditation
When online, hybrid, and distance education first began, there were some online degrees that were money-making opportunities for less than reputable sources. There weren't set educational standards without accreditation and a fairly useless curriculum.
But that's changed.
Online degrees are able to be considered for regional accreditation, which verifies the curriculum follows appropriate standards. Regional accreditation is your guarantee that your online degree program, curriculum, and faculty meet professional standards and qualify you to enter Emergency Management with the necessary skills and knowledge.
There are two types of accreditation: institutional and programmatic.
INSTITUTIONAL ACCREDITATION
Be sure you choose a college or university that's accredited by an approved Department of Education regional agency. Approved accreditation comes from agencies such as the Southern Association of Colleges and Schools Commission on Colleges (SACSCOC), Higher Learning Commission (HLC), Middle States Commission on Higher Education (MSCHE), etc.
PROGRAM ACCREDITATION
Program accreditation is specific to Emergency Management and is awarded by organizations that are expert in EM requirements.
Emergency Management Accreditation Program (EMAP)– an independent organization that awards accreditation based on national standards
The Council for the Accreditation of Emergency Management and Homeland Security Education (CAEMHSE) – accredits institutions offering degree programs for all emergency management and homeland security
Professional Organizations
International Association of Emergency Managers (IAEM): has a global membership of over 6,000 EM organizations, and professionals. IAEM offers certification as an Emergency Manager or Associate. Offers conferences, certifications, and scholarships for EM students
National Emergency Management Association (NEMA): offers individual professional and graduate EM student memberships as well as organizations. The organization offers forums, digital library, career networking opportunities, awards, and administers the Emergency Management Assistance Compact, a national mutual aid agreement between states.
Disaster Preparedness and Emergency Response Association (DERA International): Since 1962, DERA has assisted communities and groups worldwide in Emergency Management and links professionals, organizations, and volunteers. Requires a paid subscription.
Certification and Licensure
Certifications will vary from one state to another and may cover a variety of emergency management roles.
Certification organizations:
International Association of Emergency Managers:
Certified Emergency Manager (CEM)
Associate Emergency Manager (AEM)
National Registry of Emergency Medical Technicians®
Emergency Medical Technician (EMT)
International Association of Crime Analysts:
Certified Law Enforcement Analysts (CLEA)
The FEMA Institute offers online continuing education courses on federal regulations, safety and health, travel rules, and more.
Ten Online Master's in Emergency Management
Adelphi University
If you want to advance into an Emergency Management leadership position, you should explore the MS in EM from Adelphi University. This program is offered online and boasts a "cutting-edge curriculum" designed by faculty with real-world emergency management experience. You can complete the 39 credit hour degree in 2.5 years. Admission requires a bachelor's degree but no GRE. If you're currently enlisted or soon will enlist, you'll want to check out the GI Bill benefits available through the Concurrent Admissions Program (ConAP). The entire program costs around $31,000.
Anna Maria College
Anna Maria College (est. 1946) is a private Massachusetts Catholic institution and offers an online Master of Public Administration with an Emergency Management specialization. The 33-credit hour program prepares you to assume a leadership role through special emergency management topics on social, political, and legal issues. You'll also explore various EM operation frameworks and systems (i.e., National Incident Management System). A Capstone Project completes the degree. The school has a Mid-Career Track, especially for students with four or more years of EM management or administrative experience. This track can be completed in 10 courses of MPA and Emergency Management topics.
California State University-Long Beach
The MS in Emergency Services from California State University – Long Beach is an ideal online program for emergency management professionals, law enforcement, healthcare workers, military personnel, etc. This is a 32-credit hour program and is only available for California residents with admission in the Fall Semester with an application deadline of June 1. At around $16,000, this is a moderately priced program.
Georgetown University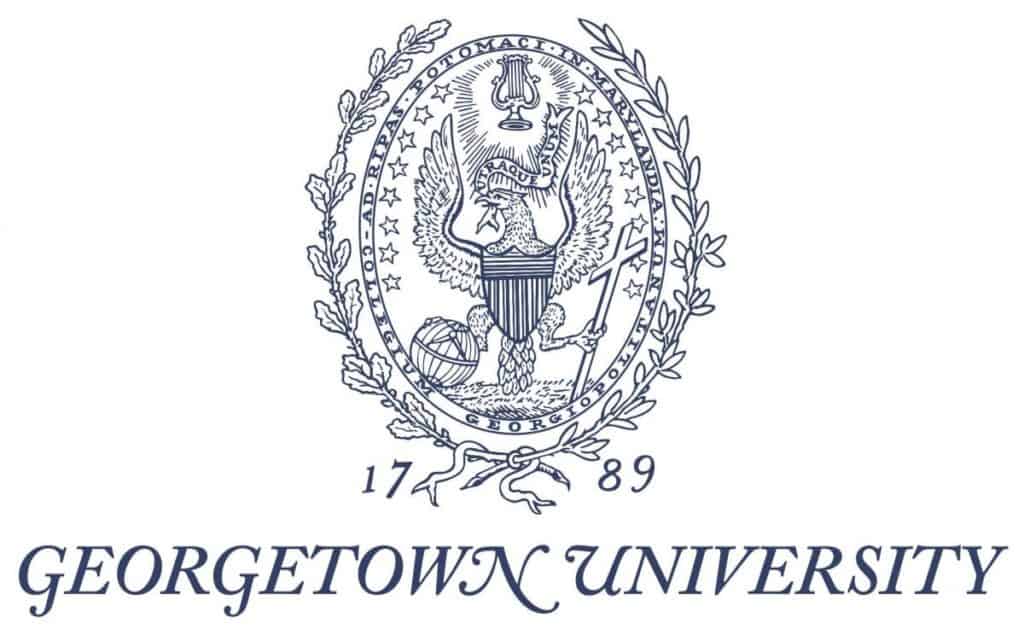 Georgetown University's School of Continuing Studies has an online MS in Emergency and Disaster Management. The 33-hour curriculum takes a holistic approach with a focus on preparedness and response. You can enroll full-time or part-time and complete the program in 2-5 years. You'll take core and foundation courses covering topics in ethics, budget, project management, risk awareness, etc., and complete the degree with a Capstone Project.
Nova Southeastern University
This MS in Disaster and Emergency Management from Florida's NSU is offered in 36 credit hours. The program has six concentrations ranging from public health, cybersecurity, maritime safety and security, environmental hazards, etc. You'll complete a practicum and/or volunteer with a community partner identified by you and your professors. Regardless of your specialization, you'll study prevention, emergency response, as well as mitigation, and recovery.
Saint Leo University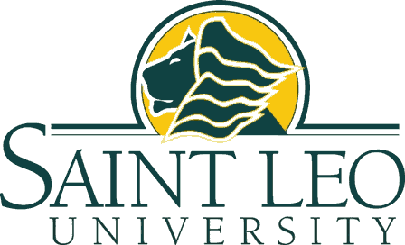 You'll study theory and develop skills to identify risks and threats during times of crisis. A 36-credit hour program, with Saint Leo's MS in Emergency and Disaster Management program, you can complete your degree in two years and, if you want, specialize in Fire Science Administration. Topics covered in the MS include critical incident management, terrorism, and homeland security, the psychological impact of an emergency situation, and recovery. Saint Leo has a rolling admission and was recognized in 2021 by Niche as one of its "Best Online Colleges in America."
Southern New Hampshire University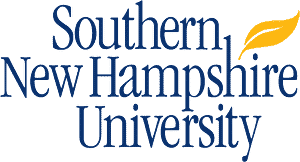 Here's an online Master's in Management at SNHU with a specialty in Emergency Management. Offered as a business management program, you'll take 24 hours of foundational classes and 12 hours of concentration courses covering emergency management and recovery principles. If you don't have a business background, you may need to take a foundational course. You can earn this MS in 15 months, and SNHU accepts up to 15 graduate transfer hours. ACBSP accredited.
Thomas Jefferson University

You can earn the hybrid MS in Emergency & Disaster Management at Thomas Jefferson University in 1-3 years. The program does require you to attend one conference and exercise week, 6 1/2 days during the summer, on the East Falls, PA, campus. The on-campus experience includes disaster drills, a hands-on skills lab, live lectures, role-playing seminars, and a table exercise. You'll also complete 100 hours of experiential learning. A baccalaureate degree is required for Fall and Summer admission.
Tulane University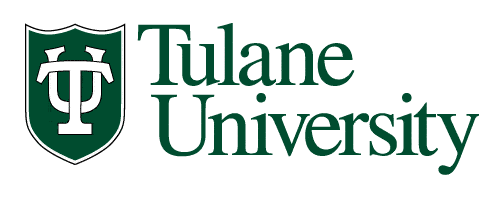 Located in New Orleans, Tulane University's School of Professional Advancement is probably uniquely qualified to offer this online MS in Emergency Management. The faculty of industry experts teach from education, life experience, and knowledge. Among the class, topics are health and medical issues, threat assessment, emergency planning, homeland security, and a Capstone Project. The degree requires 33 credit hours (no thesis), and you can also earn online graduate certificates in several areas if you choose.
University of New Haven

The University of West Haven MS in Emergency Management is a 36-credit-hour online program covering theory and research methods. Courses are offered in 6 to 7.5-week periods and cover core topics in hazard mitigation, incident management, social issues in disaster, and more. A solid slate of electives is offered ranging from strategic planning, emergency response, donation management, disaster response management project, and more. You can complete the program in two years and the school offers a tuition discount for police officers and fire fighters.
Related:
Best Online Master's in Health Informatics
Best Online Master's in Health Science