For those who are yet unfamiliar, an online Public Safety Master's Degree involves the management of public resources and people as a means of anticipating and responding to events that may pose a threat to the health and welfare of the general public. Public Safety Master's Degree programs teach students how to manage and coordinate various emergency response services. These professionals play a huge role in how public safety efforts are managed behind the scenes. They provide support to police, firefighters, and other crisis response professionals to provide effective, life-saving support to those in need. 
Types of Degrees and Specializations in Public Safety
Are you wondering about the types of degrees and specializations you can choose when pursuing a Master's Degree in Public Safety? Some options are as follows:
Criminal Justice
Emergency Management
Homeland Security
Fire Science
Law Enforcement
Public Safety Administration
What Will I Learn in a Public Safety Master's Program?
Wondering what you can learn in a Public Safety Master's degree program? Some of the details are as follows:
Decision-making
Communication
Interpersonal communication
Management
Conflict resolution
Policy-making
And More
You may also learn skills such as data analysis, organizational management, leadership, creating problem-solving, and much more. In other words, students are prepared to take on a vast array of careers in public safety, fire service administration, police administration, or public health. Depending on your intended track, you will have to choose the best program to prepare you for your career goals. Those who are not sure about what career path to choose may be encouraged to take general programs to get a better idea of which sectors they resonate with.
Careers and Salary
If you are searching for career paths that will allow you to use your online Public Safety Master's degree, here is a list of public safety administration salary and career options:
1. Community service officer — Average national salary: $28,284 per year
Community service officers are tasked with supporting police officers in the field. They help investigate and prevent crime. They also assist in keeping citizens informed about public safety concerns.
2. Security guard — Average national salary: $32,328 per year
Security guards are responsible for patrolling, inspecting, and protecting an array of private and public buildings. They are instrumental in preventing fire, theft, danger, vandalism, illegal behaviors, and attacks against various professionals and the public at large.
3. Correctional officer — National average salary: $32,672 per year
Correctional officers are tasked with helping to secure correctional facilities. Their daily duties include patrolling the premises and keeping prisoners, staff, and visitors safe while maintaining and helping with the rehabilitation of the inmates.
4. Emergency dispatcher — Average national salary: $41,557 per year
Emergency dispatchers are tasked with answering 911 calls and sending them the appropriate assistance to manage the emergency. Emergency dispatchers may work for various types of emergencies, including crimes and fires.
5. Emergency medical technician — Average national salary: $44,094 per year
Emergency medical technicians (EMTs) are the frontline first responders tasked with assisting with medical emergencies and typically work in settings such as clinics, hospitals, and ambulances. They may also be required to respond to accidents, natural disasters, illness or injuries, and other similar emergencies.
6. Firefighter — Average national salary: $48,434 per year
Firefighters are tasked with extinguishing fires that threaten life or property. They may also be expected to respond to other emergency situations that are not related to fires.
7. Police officer — Average national salary: $53,543 per year
Police officers are tasked with responding to criminal emergencies and protecting the properties and lives of those living in their communities. They may enforce laws and investigate crimes to hold criminals accountable for their misdeeds.
8. Crisis manager — Average national salary: $56,225 per year
Crisis managers are tasked with developing plans to respond to emergencies (i.e., disasters, fires, security breaches, etc.) and ensuring the proper implementation and ensuring plans properly manage these crises.
9. Security supervisor — Average national salary: $64,899 per year
Security supervisors are tasked with managing other security guards in private and public spaces. They manage their teams to ensure the effective protection of facilities from illegal activities.
10. Special agent — Average national salary: $71,597 per year
If you are interested in careers that offer a high public safety administration degree salary, becoming a special agent is ideal. Special agents are tasked with working for government agencies, such as the U.S. Federal Bureau of Investigation and other specialized agencies. They may be expected to respond to illegal activities such as cybercrime, kidnappings, and other fraud and violations on the federal level.
Choosing the Best Program for Me
If you are wondering how to find the best Public Safety Master's Degree program for your educational goals, here is a list of things to be aware of:
Admissions
Admissions requirements may vary slightly, depending on the program and institution chosen. Nevertheless, here is a list of the generalized admissions requirements:
An average minimum undergrad GPA of 2.75
Bachelor's degree from an accredited institution
Professional work experience in public safety or a similar field
An official transcript from your undergraduate studies
Letters of recommendation from employers or instructors
Accreditation
When it comes to obtaining your online Public Safety Master's degree, accreditation is important. When earning this degree, in particular, students have the option of regional and national accreditation.
Regional Accreditation: On the one hand, regional accreditation is considered more prestigious. This is because it is given to schools offering a broader selection of academic degrees and programs. Either way, there are six regional accrediting agencies in the U.S. These agencies are overseen by the U.S. Department of Education and the Council for Higher Education Accreditation (CHEA).
National Accreditation: On the other hand, national accreditation is typically given to schools that help students prepare for certain careers and trades.
Certifications and Licensure
If you are wondering about the certifications and licensure that can be obtained by Public Safety Master's Degree holders, here are some to be aware of:
Construction Health and Safety Technician (CHST): One of the top certifications for Public Safety Master's Degree holders is the CHST certificate. These certificates are for technicians who work on construction sites and seek to keep workers and visitors safe from falling debris and toxic materials. Obtaining this certificate is essential for those who work in this field. Students must have a minimum of three years of experience, and at least 35% of their duties involve health and safety issues to be eligible for this certificate.
Public Safety Dispatcher: This type of certificate is for field workers who need to send, receive, and transmit information, coordinate operations of safety personnel, and dispatch safety vehicles along city and county lines. Those interested in this certificate may be applying for positions that require a public safety dispatcher certificate or public safety telecommunicator certificate in order to apply.
Financial Aid and Scholarships
Here is a list of the top scholarships available for online Public Safety Master's:
1. Annuvia's Public Safety Scholarship: Deadline: July 31st
This is a national scholarship for CPR and first-aid training. It offers $500 annually to help financially support college students seeking careers in emergency medical services, public safety administration, or public health.
Contact Info: Annuvia's Public Safety Scholarship
1725 Clay Street Suite 100
San Francisco, CA 94109
(866) 364-7940
2. Chief Charles "Chet" Henry Scholarship: Deadline: June 1st
The Chief Charles "Chet" Henry Scholarship program was created as a means of providing Public Safety Master's degrees with $1,000 annually to help them obtain their degrees.
Contact: Chief Charles "Chet" Henry Scholarship
4025 Fair Ridge Drive Suite 300
Fairfax, VA 22033
(703) 273-0911
3. Chief Michael Maloney Memorial Scholarship: Deadline: April 30th
The Chief Michael Maloney Memorial Fund offers a $1,000 scholarship to help those currently pursing degrees and careers in the public safety field.
Contact: Chief Michael Maloney Memorial Scholarship
P.O. Box 576
North Hampton, NH 03862
(630) 621-8530
4. Donald Althoff Memorial Scholarship: Deadline: April 15th
The Donald Althoff Memorial Scholarship offers annual payments of up to $2,000 for junior-level undergraduate students majoring in public safety, risk management, public administration,community health, and occupational safety.
Contact: Donald Althoff Memorial Scholarship
10 North Division Street
Battle Creek, MI 49016
(269) 966-3407
5. Edwin G. Michaelian Scholarship: Deadline: June 27th
The Edwin G. Michaelian Scholarship funds 25% of tuition costs for local municipal and county employees seeking to complete graduate-level courses at Pace University in public safety, public administration, homeland security, or business administration.
Contact: Edwin G. Michaelian Scholarship
148 Martine Avenue Suite 100
White Plains, NY 10601
(914) 995-3306
6. Raymond W. Kelly Graduate Scholarship: Deadline: February 7th
The Raymond W. Kelly Graduate Scholarship grants $2,000 to police officers annually who are pursuing a graduate degree related to governmental administration, law enforcement, or public safety management.
Contact: Raymond W. Kelly Graduate Scholarship
555 Fifth Avenue 15th Floor
New York, NY 10017
(212) 751-8170
Financial Aid
On the other hand, if you are in need of financial aid, your options are federal financial aid, Federal Direct (Unsubsidized) Student Loans, and Graduate PLUS loans or private education loans. The assistance cannot exceed the estimated cost of attendance for school each year.
Program Profiles
If you are looking for the top Online Public Safety Master's Programs, you have plenty of options. Here are our picks for some of the top such programs:
Arizona State University


Arizona State University offers a Master of Public Safety Leadership and Administration program that prepares students to become positive, influential figures within the public safety realm. Upon graduation, students possess skills such as organizational management, data analysis, leadership, and public policy and administration.
Possessing a graduate degree in Public Safety enables people to learn the necessary leadership skills to become effective public safety managers. Moreover, it gives them a leg up on others who are competing for similar positions. Taking the time to pursue this degree imparts students with updated safety skills in order to continue to use the most cutting-edge technology and techniques required to manage public safety in the community.
Charleston Southern University

Charleston Southern University offers an MS in Public Safety Management program. This program helps students prepare for the effective leadership and management required to obtain supervisory positions in the public safety sector. This program offers in-person instruction, or participants can learn remotely and fully online. One of the best parts is that it maintains a low student-professor ratio, enabling students to receive personalized instruction from various public safety experts.
Drury University
Drury offers a Master of Public Service and Safety Leadership program. This program is centered on the development of vital leadership skills required to successfully integrate the various aspects of public safety. This includes personnel management, operations, and strategic practices and policies. With the help of their state-of-the-art facility, students can gain extensive experience that will enable them to be more effective in the workplace. The overall goal of the program is to enable students to become optimally effective as leaders while working in various public safety-related settings.
Indiana University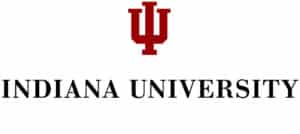 Indiana offers an MS in Criminal Justice and Public Safety program. This program is centered on the intersection of these two fields. This program provides specialized training for those interested in specific public safety-related career paths such as emergency management, policing, and homeland security.
Enabling students to learn more about the criminal justice sector, those who complete this program are prepared to take on a career in criminal justice. However, the program is highly flexible, meaning it can accommodate the needs of individuals presently working in the criminal justice and security sectors.
Lewis University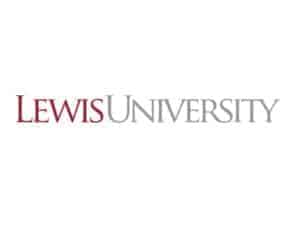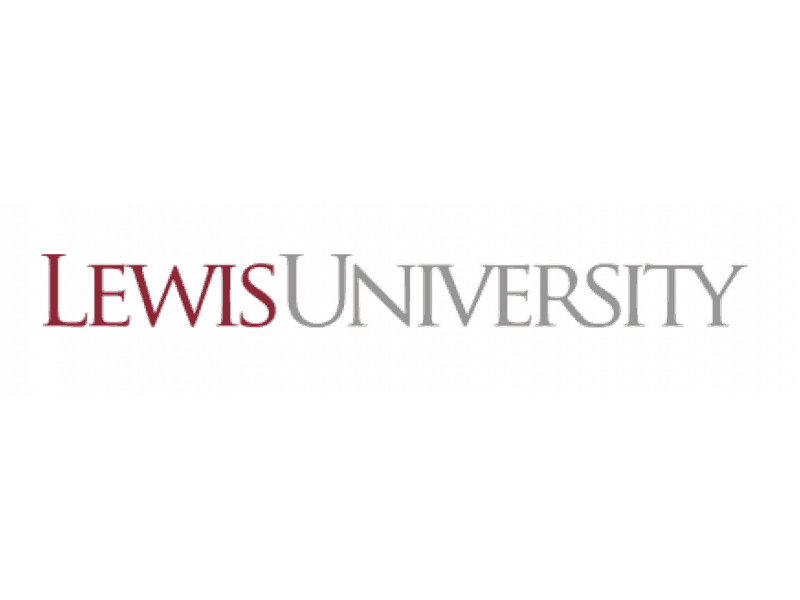 Lewis University has an MS in Public Safety Administration. This program was created to help those who want to enter fields such as firefighting, policing, emergency medical, private law enforcement services, as well as other public safety careers.
Those who enroll in this program will gain an understanding of the cutting-edge practices involving public safety management and responsibilities. Students are able to review theories and practices related to emergency and risk management, develop solutions for public safety problems, and develop creative problem-solving skills that align with the responsibilities of serving the public and the community at large.
Southern Illinois University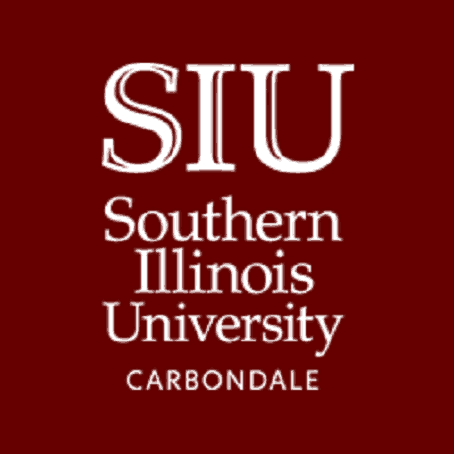 Southern Illinois University offers an MS in Public Safety Administration. This program was created especially for those who are experienced in careers such as police, fire, or emergency medical department administration and wish to advance their careers in local or federal law enforcement, homeland security, and corrections. Those who graduate from this program gain enhanced knowledge of how to manage complex public safety and homeland security issues, as well as problem-solving tactics.
Tennessee Tech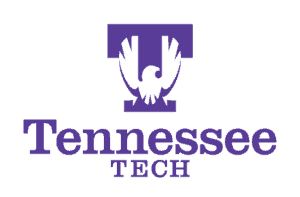 Tennessee Tech has an MPS in Public Safety program. This is an interdisciplinary program that was created to provide public safety professionals with leadership and strategic management skills required to lead and serve in the public health sector. The focus of the program is to provide these professionals with the opportunity to develop important skills in risk assessment and disaster preparation, crisis response, public safety leadership, research, and administration.
University of Maryland


The University of Maryland offers an MS in Public Safety Leadership and Administration program. This program enables students to learn how to apply evidence-based research to their professional actions. It enables students to better understand how to conduct high-quality research and develop a crucial understanding of criminal justice responses to common societal issues. Helping to prepare public safety personnel for a broad array of careers, those who successfully complete this program have their pick of careers in corrections, law enforcement, social services, public safety education, juvenile justice, as well as disaster preparedness, allowing them to advance their careers.
University of San Diego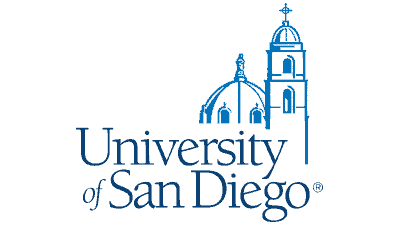 The University of San Diego offers an MS in Law Enforcement and Public Safety Leadership program. This program enables students to prepare themselves for leadership opportunities available in M.S. in Law Enforcement & Public Safety Leadership. This program was created and taught by experienced criminal justice and military leaders. It assists students in developing the skills needed to lead and manage public safety matters with direction and purpose.
University of Virginia

The University of Virginia offers a Master of Public Safety program. This is an online program that was created for those working in public safety and who want to upgrade their leadership skills. Studying courses that zero in on the development of present and future public safety leaders, the coursework is geared towards the sectors of public safety and law enforcement, such as emergency services, fire management, etc. Those who graduate from this program are likely to have an easy time finding gainful employment, as this is one of the top universities in the entire country.
Professional Organizations in Public Safety
If you are looking for professional organizations for public safety graduates, some of them are as follows:
For Corrections Officers:
The American Correctional Association (ACA)
The ACA serves corrections officers in areas such as consulting, networking, publications, research, conferences, exhibits, technology, and testing in the field.
The American Jail Association (AJA)
The AJA is a national organization that supports those working in jail operations. It helps them find solutions to issues unique to this sector of corrections.
The American Probation and Parole Association (APPA)
APPA is an international association supporting those involved with parole, probation, and community-based corrections in the adult and juvenile sectors.
For Fire Fighters:
The International Association of Fire Chiefs (IAFC)
IAFC is a group composed of more than 12,000 fire chiefs and emergency officers. This group meets to help discuss tactics to manage some of the world's largest catastrophes.
The International Association of Fire Fighters (IAFF)
This group is composed of over 263,000 members who are full-time professional fire fighters and paramedics. The members of the IAFF's protect the lives and property of 80% of America's population.
The National Volunteer Fire Council (NVFC)
The NVFC is a group that was created to represent the collective interests of volunteer fire, EMS, and rescue workers. It provides members with the resources, tools, and advocacy needed to remain effective first responders.
For Emergency Medical Services:
The National Association of Emergency Medical Technicians, Inc. (NAEMT)
The NAEMT is a group that represents the interests of pre-hospital care personnel and EMS workers. It offers members an array of educational programs, liaison activities, and more.
The International Association of Emergency Managers (IAEM)
The IAEM is an organization dedicated to protecting property and saving lives during disasters and emergencies. It provides members with useful resources, tools, and information, allowing them to remain safe and optimally effective.
For Judicial Agencies:
The American Judicature Society (AJS)
The AJS is an independent, non-partisan membership organization comprised of judges, lawyers, and civilians, with the goal of safeguarding the integrity of the American justice system. The group promotes fair and impartial courts via research, education, publications, and advocacy for judicial reform.
The American Bar Association (ABA)
With over 400,000 members, the ABA is one of the largest professional associations in the world. It provides law school accreditation, legal information, continuing legal education, lawyer assistance programs, as well as other methods of improving the legal system.
The National Association for Court Management (NACM)
The NACM has over 2,000 members and is the largest organization of court management professionals in the world. Members of the NACM live in the United States, Canada, Australia, and other countries. It provides court management professionals with opportunities to boost their skill sets in order to improve the administration of justice.
The National Center for State Courts (NCSC)
The NCSC offers federal technical assistance and consulting services to courts of all levels. With the help of reviews, assessments, and other long-term studies, the organization seeks to safeguard and improve the American court system.
The National District Attorneys Association (NDAA)
The NDAA is the oldest and largest professional organization that represents criminal prosecutors on the planet. It includes members of offices such as the attorneys general, district attorneys, states' attorneys, as well as county and city prosecutors.
For Law Enforcement:
The International Association of Campus Law Enforcement Administrators (IACLEA)
The IACLEA offers educational resources, advocacy, and professional development services for campus public safety to its 1,200 educational institution members and 2,000 individual members.
The International Association of Chiefs of Police (IACP)
As the world's largest nonprofit organization of police executives, the IACP has over 19,000 members in over 89 different countries. This group is composed of operating chief executives of local, state, federal, and international agencies of all sizes.
The Major Cities Chiefs Association (MCCA)
The MCCA is a professional association composed of chiefs and sheriffs representing 63 of the largest law enforcement agencies in the U.S. as well as the seven largest agencies in Canada. The goal is to support and enhance the development of leaders in these fields.
The Major County Sheriffs of America (MCSA)
A professional law enforcement association of elected sheriffs representing counties and areas with populations of over 500,000, the MCSA is dedicated to promoting a greater understanding of law enforcement strategies as a means of addressing future problems facing the sector.
The National Bomb Squad Commanders Advisory Board (NBSCAB)
The NBSCAB is an organization that represents bomb squad commanders in more than 450 accredited bomb squads in the U.S. It serves around 2,500 certified bomb technicians, helping to provide them with support and ensure they are optimally effective while working in the field.
The National Criminal Justice Association (NCJA)
The NCJA represents local, state, and tribal governments on crime prevention and control issues. In addition, it helps with defense, prosecution, victim-witness services, and more.
The National Sheriffs' Association (NSA)
The NSA is an organization that was created to help empower police chiefs, sheriffs, deputies, and others in the field of criminal justice to provide their jurisdictions with the best services possible.
The National Troopers Coalition (NTC)
The NTC is a national organization composed of 42 member associations across 38 states. The group represents the interests of over 40,000 state troopers nationwide.
The National Tactical Officers Association (NTOA)
The NTOA's mission is to provide communications resources for SWAT, patrol, crisis negotiations, and other necessary support.
The Office of Justice Programs (OJP)
The OJP offers forward-thinking leadership to local, state, federal, and tribal justice systems.
The Police Executive Research Forum (PERF)
The PERF is a national organization composed of progressive police executives. The goal of this organization is to help improve policing and advance professionalism via research and debate of public policy.