Biology is one of the most flexible and useful fields of science, A degree in it can lead to a life of studying living organisms. As part of this field, students can help develop a better understanding of the processes of life. Some students go on to careers in medical research and practice. Others work in a lab or academic setting.
Is getting an online degree in biology or biological sciences hard? Biology can be difficult because it has many unfamiliar terms. Once you learn the vocabulary, the science of biology may be simple. It can be easier than chemistry or physics, which requires a lot of math. Getting a degree in biology may be hard. It's worth it if you want to learn more about the natural world and work as a scientist.
Most Popular Schools with Online Biology Degree Programs
States with the Highest Employment Level for Biology Degrees:
| State | Employment (1) | Employment per thousand jobs | Location quotient (9) | Hourly mean wage | Annual mean wage (2) |
| --- | --- | --- | --- | --- | --- |
| California | 8,050 | 0.48 | 1.83 | $41.25 | $85,800 |
| Massachusetts | 3,960 | 1.12 | 4.26 | $37.97 | $78,980 |
| Maryland | 3,720 | 1.40 | 5.30 | $50.10 | $104,220 |
| Texas | 1,940 | 0.16 | 0.62 | $35.15 | $73,110 |
| Florida | 1,760 | 0.21 | 0.79 | $31.39 | $65,280 |
Source: 2019 Occupational Employment Statistics and 2018-28 Employment Projections, Bureau of Labor Statistics, BLS.gov.
Most Affordable Online Biology Degree Programs
What Do Biologists Do?
According to the Princeton Review, Biologists study plants, people, animals and the environment. They explore the world in which we live. Biologists can conduct studies related to medical research. A biologist job description may include working with systems at the cellular level or exploring entire ecosystems and how life interacts within them.
What does a biologist do? The job description for a biologist varies greatly due to the diversity of life on earth. For those interested in environmental system research, biologist job descriptions may include field research in the Amazon. Meanwhile, a biologist job description involved in cancer research may include the manipulation of events at the cellular level.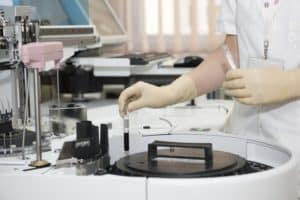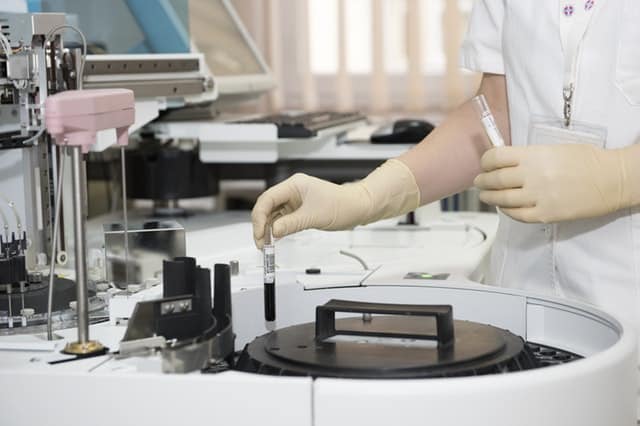 The job description for a biologist depends on the application of this wide field of science. Many biologists concentrate on discrete areas that they feel passionate about.
Biologist job descriptions can tell you a lot about the daily activities in a certain specialization. For example, marine biologists study the physiology of ocean life and work on boats. Such biologists may be highly involved in conservation. Meanwhile, biochemists will spend most of their day in the lab looking at tissue samples to test hypotheses. Those specializing in agriculture study crop yields, fertilizers and the impact of chemicals on crop growth. Other experts in biological sciences study diseases in search of a cure.
A job description of biologist duties may include identifying, researching, and classifying plants and animals. Biologists also collect samples and take photographs of organisms that they encounter. A biologist job description could also include observing organisms and recording facts about their diet, behavior, and interaction with their surroundings.
How Do I Become a Biologist?
For those wondering how to become a biologist, the place to start is with an associate's or bachelor's degree. Many positions require a minimum of a bachelor's degree, so it's important to choose your program carefully.
As a biology major, students take physics, anatomy, life science, and biology courses. These degrees also require lab work and courses designed to teach students how to conduct experiments. When you study for your bachelor's degree, you also take social science, humanities courses, and liberal arts courses.
How long does it take to become a biologist?
In addition to getting a bachelor's degree, students may also need a master's or doctoral degree. How long it takes to become a biologist depends on the learner's area of specialization. This could include specializing on one species or animals that inhabit a particular area.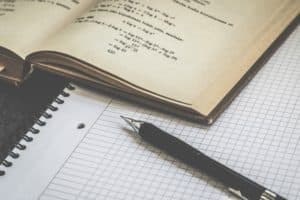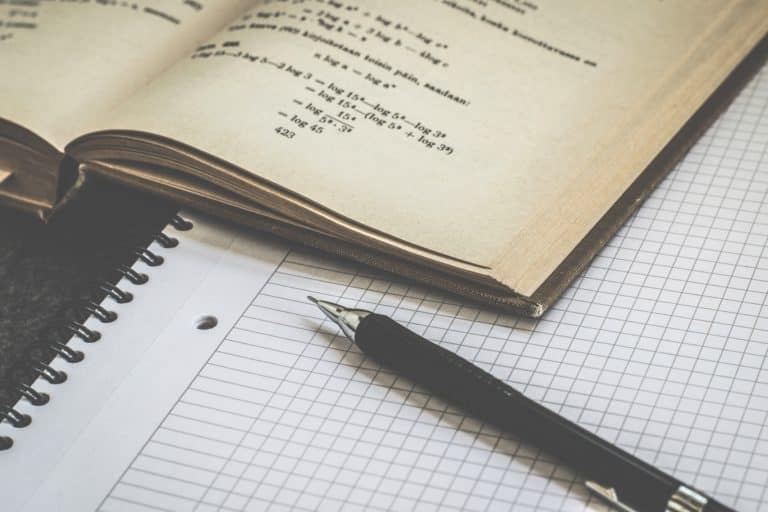 After choosing an area of specialization, prospective biologists need to obtain the education and work experience to further their career. People who stay in the field typically love their work. Committing to the work is how to become a biologist with a promising career. You can find biologists in
pharmaceutical companies,
zoos,
government agencies,
universities, and
many other settings.
Through scientific research opportunities and internships, students can get hands-on experience that helps them choose an area specialization. Advanced study includes obtaining a doctorate in biology. Some programs allow you to do this completely online or as a hybrid program with online and classroom-based courses. Common doctoral degrees include concentrations in
immunology,
microbiology,
cellular biology, and
marine biology.
How long does it take to become a biologist with a doctoral degree? Many PhD programs take five to six years to complete.
What Can You Do with a Biology Degree?
Jobs for a biology degree include work in a lab, but many jobs with a biology degree lead to fieldwork, which may appeal to those who love to be outdoors. When determining what level of degree to obtain, students should consider the requirements of different jobs with a degree in biology.
What can I do with a biology degree? This is a common question for those just starting their associate's or online bachelor's degree. You can look for research jobs for a biology degree while you complete a master's or doctoral degree.
What can I do with a degree in biology if I want to go into medicine? Jobs with a biology degree typically involve getting an advanced degree. If you wish to become a physician, for example, you would go to medical school. Other jobs with a degree in biology, such as a research assistant, may only require a master's degree.
What can I do with a biology degree if I want to work in a corporate environment? Corporate jobs include pharmaceutical sales and marketing. With a biology degree, students can gain an edge over others with a liberal arts background.
Ask yourself, "what can I do with a degree in biology?" when considering online and traditional programs. Consider how a particular program could help you achieve your goals.
Online Accredited Biology Degree Types: Associates, Bachelor's, Master's, Doctoral
Online Associate's Degree
An online accredited associate's degree in biology is not widely available. However, some schools offer a two-year biology program. Most of these are community colleges that offer remote learning opportunities for students. Typically, they require on-campus lab work. For students who complete an associate's online biology degree, the next step is often getting an online bachelor's degree in biology.
A biology associates degree online can serve as a firm foundation for a number of careers. However, an online biology associates degree is often just the first step toward getting a higher degree.
Choose a biology associates degree online that aligns with your career goals. Associate online biology programs can open doors to scholarships and paid internships at well-known universities.
Online Bachelor's Degree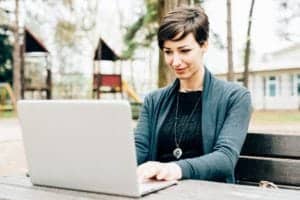 A robust bachelor's in biology degree online can prepare students for entry level jobs in the field or graduate programs. Getting an online biology bachelor's degree can provide flexibility and allow you to work while you pursue your undergraduate degree. However, this online biology program is not for everyone. If you have a great deal of drive and discipline, you may succeed in getting an online bachelor degree in biology.
A strong online biology degree program focuses on genetic and environmental causes of evolution, diversity, and the interaction of organisms with their surroundings. Students learn how all these factors come to play in the relationship between health and disease. These online programs include courses in
chemistry,
organic chemistry,
math,
human anatomy and physiology,
genetics,
cell biology,
physics, and
biochemistry.
Students in a bachelor in biology online program usually choose a subdiscipline and often go into fields such as
science journalism,
evolutionary biology,
molecular biology,
wildlife biology,
environmental science,
biomedical sciences,
biotechnology law, and
bioscience management.
Following an online bachelor in biology program, some students immediately enroll in a master's program to expand their expertise.
Online Master's Degree
Some students believe a master's in biology degree online is the best choice for their career. Others choose a biology online master's so that they can work and earn money while earning their degree. Lab techs working in a lower-level position in the field may keep their jobs. Keeping their career in play while pursuing these types of online programs is important. Online biology master's students gain the credentials needed for doctoral programs.
Many masters online biology programs prepare students for research assistantships or jobs in academia. Students working in biology can expand their knowledge with a masters online biology degree. After their studies they can seek higher paying positions.
An online master of biology program helps long-time workers update their skills and knowledge. With a masters in biology online, learners can continue to fulfill their work obligations. They learn new concepts which can enrich their careers. Getting a biology online masters can often lead to higher paying wages.
While some students want to get a biology masters online for their own edification, others only pursue these online programs to meet their career goals. Whatever reason students have for enrolling in an online biology masters, it is a convenient way to learn.
Online Doctorate Degree
An online biology PhD is the terminal degree in the field. A PhD in biology online covers in-depth topics on the programs area specialization. Accredited universities with qualified instructors feature online PhD in biology programs.
An online biology PhD can emphasize cell and molecular biology and biochemistry. Genetics and other important specializations are options. With a PhD in biology online, students can go on to teach, conduct research and contribute to the field. An online PhD in biology usually includes publication of a dissertation. However, some biology PhD online degrees focus on research design, implementation, and documentation.
Accreditation
Biology degree accreditation organizations list universities that they have approved. The American Society for Biochemistry and Molecular Biology (ASBMB) is the major accrediting board in the field.
Students can visit the U.S. Department of Education's website to find a list of accrediting agencies. These pertain to all colleges and universities and degrees, including biology degree accreditation.
Certifications/Licensure
Harvard offers a biology certificate with many specializations. The school's certificate in biology lets students explore cutting edge topics. These include epigenetics, immunology and genomics. Harvard includes the science behind epidemiological principles and public health crises.
This prestigious university is just one of many that offer a certificate in biology online program. Online biology certifications cover everything from diabetes, fertility, and heart disease to the therapeutic property of stem cells.
Other biology certificate programs include VERITAS University's Certificate in Tropical Environmental Sciences and Alabama State University's certificate in biology.
Biology certificates help those who want to switch careers catch up on the information they need to succeed in the field. Those already working in the field can use biology certifications. They can switch their area specialization or choose a new one.
A certificate in biology online can help professionals in biology advance in their current job. Online biology certifications work well. Professionals learn about recent developments in their area of specialization.
Scholarships
Scholarships in biology can make school more affordable at any level of education. To win scholarships in biology, students must first know where to find them. Below, find a list of biology major scholarships they may work for your purposes.
Top Scholarships for Biology Majors:
Addie Mae Lloyd Scholarship Award
U.S. Postal Address:
University of North Texas
Department of Chemistry
1155 Union Circle #305070
Denton, TX 76203
Phone: (940) 565-2713
Aylesworth Scholarship
Jackie Whitehouse
Florida Sea Grant College Program
University Of Florida
1762 McCarty Drive, Building 803
P. O. Box 110400
Gainesville, FL 32611
Phone: (352) 392-5870
Bard College
Office of Financial Aid
PO Box 5000 – 30 Campus Road
Annandale-on-Hudson, NY 12504
Phone: (845) 758-7526 or (845) 758-7525
E-mail: [email protected]
Brown and Caldwell Minority Scholarship Program
Attn: HR/Scholarships Program
P.O. Box 8045
Walnut Creek, CA 94596
Email: [email protected]
You can find federal student aid and scholarships for biology majors online. Apply for as many scholarships for biology as possible. Many scholarships in biology go unawarded. You have nothing to lose by applying.
Biology major scholarships sometimes apply to bachelors, science or doctoral levels of education. So, it's important to understand which scholarships for biology majors can help you.
Related Rankings:
Best Online Master's in Sustainability Studies
Best Online Bachelor's in Sustainability Studies
Best Online Associate's in Sustainability Studies
Best Online Sustainability Studies Graduate Certificates
Best Online Master's in Environmental and Sustainability Management
Top 25 Green, Sustainability, and Alternative Energy Careers