Ohio State Online is the overseer of distance learning at the Ohio State University which offers a flexible academic environment with self-paced courses to help the busy adult learner keep most of their existing schedule. Bachelor's degree programs offered online include dental hygiene, health sciences and nursing. Online master's degrees are available in agricultural and extension education, applied clinical and preclinical research, art education, bioethics, business analytics, dental hygiene, global engineering leadership, healthcare innovation, learning technologies, nursing, pharmacology, plant health management, social work and welding engineering. Additionally, OSU offers certificate, associate's and doctorate degrees online as well. Innovative approaches to learning, meaningful access with faculty and a strong student community enhance the overall online education experience. Online students enjoy full access to all traditional support services and resources.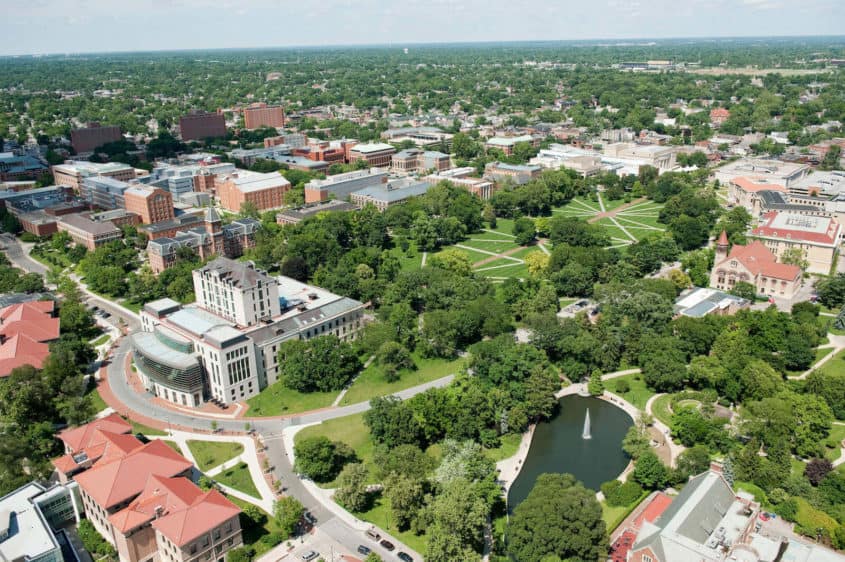 Ohio State University-Main Campus
Columbus, OH
Ohio State University is a public research institution established in 1870. A federal land-grant institution, Ohio State's main campus, located in Columbus, Ohio, is the third largest university campus in the United States with 1,900 acres and nearly 600 buildings. Ohio State also operates smaller, regional campuses throughout the state in Lima, Mansfield, Marion, Newark, . . .