A Doctorate in Marketing is one of the most popular advanced degrees in business. Some professional fields that the terminal degree leads to are developing two to three times faster than the nation's average. The Bureau of Labor Statistics projects that jobs for post-secondary educators will grow 15% by 2026, while marketing research analyst jobs will take off at a growth of nearly 25% within the same timeframe.
Marketing students apply new technologies that will influence marketing strategies for years to come. As consumers become more technology-savvy and socially conscious, they will demand that brands value the environment and other priorities. Tomorrow's marketing experts face exciting opportunities and significant challenges. Learners who are interested in emerging technologies and transforming social landscapes will thrive in this business field.
Doctorate in Marketing Degree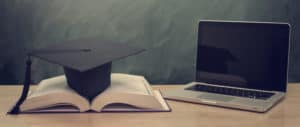 The flexibility and accessibility of a Doctorate in Marketing are two characteristics that attract professionals interested in working while in graduate school. Online programs will often feature asynchronous course schedules and flexible graduation timelines. On-campus programs offer some tangible benefits to marketing students who can fit them into their action plans. On-campus doctoral students have an obvious opportunity to form relationships with instructors and business school leaders. These potential mentor and educator relationships may lead to employment opportunities after graduation. Some traditional on-campus degree candidates may also have better access to regional research tools.
Degree Choices
There are two typical tracks that doctoral marketing students can take. The first educational route is the PhD track, which emphasizes the research and theories of marketing. PhD graduates develop excellent analytical and research skills and utilize that knowledge in many fields, including education. The Doctor of Business Administration (DBA) offers the chance for students to put theory into practice. A DBA in marketing centers on the practical application of marketing research and allows graduate students to refine their managerial skills.
On-campus programs allow students more opportunities to connect, serve others as teacher assistants in lower-level marketing courses, and gain valuable internship experience. Students conducting research can recruit peer participants on campus and have access to school facilities for performing experiments. As graduation draws closer, students can take advantage of resume workshops and job placement assistance programs. Doctoral students finishing thesis projects can utilize university computers and libraries.
Because online education has evolved over the years, distance learners also have advantages over their counterparts. Covid has also greatly affected the way business schools conduct education. Online students can benefit from resources and instructors from across the globe and are not restricted by set class times. Virtual meetings and online projects help distance learners take advantage of all that online education has to offer. Graduates from both types of programs qualify for professor positions and enjoy marketability in business management roles.
Main Differences Between a DBA and a PhD
A PhD is more universally recognized and traditional than its DBA alternative. The AACSB, the elite accrediting body for business schools, reports that nearly 95% of Doctorates in Marketing come from PhD programs. PhD students tend to focus on theory and research. These graduates will often stay in academia as researchers and teachers.
While most doctorates in marketing are PhDs now, that is starting to shift. The DBA fills a large void of high-level marketing practitioners. DBA graduates start their own businesses, lead marketing firms, and work as C-level executives. These doctoral programs typically require applicants to have several years of high-level marketing experience before being accepted into programs.
A Doctorate in Marketing opens many doors in the corporate world and academia. A PhD in Marketing graduate is expertly suited to become a post-secondary instructor. Many professors will continue researching within their universities. DBA graduates are well-equipped to become marketing managers and corporate executives. Some graduates may take positions as top executives, like chief marketing officers, for major corporations.
Jobs
Marketing Managers
These business professionals maintain daily operations within a marketing department. Marketing managers will work in dedicated marketing agencies for in-house teams. While employers may not always require a doctorate in marketing, completing this degree makes candidates highly competitive in the job market.
Market Research Analysts
Marketing research analysts gather, manage, and utilize research data. These professionals have ample research experience and an understanding of marketing theory. Graduates with marketing doctorates are ideal candidates for these positions.
Post-secondary Instructors
Many universities require educators to have doctorates related to the subjects they teach. With a marketing PhD, a graduate can stay in academia as a professor and researcher. This position is ideal for professionals with excellent presentation skills who are passionate about their craft.
Public Relations Managers
Public relations professionals may work for one firm or several clients within an agency. Public relations managers help organizations connect with consumers on the first-floor level and manage branding images when crises arise.
Elite Executives
Chief marketing officers are the ultimate marketing decision-makers for a firm. They are responsible for creating budgets and predicting returns on investments. One will find top executives working within a spectrum of organizations, including small, local businesses to global enterprises.
Choosing a Doctorate in Marketing Degree
Doctoral programs will vary by degree type, curriculum, credit requirements, and cost. Program applicants should consider each of these factors and more before choosing the right business school. Doctoral students first need to decide whether they want to put the time, effort, and energy into a PhD or a DBA and then choose a track that most-aligns with their career goals.
Time
Marketing program candidates will also want to consider how long it will take to complete the degree. Most schools require doctoral students to complete 50-60 credits before graduating. For some full-time students, this content will take three or four years to finalize. Many factors can disrupt this plan. Some learners will want to take classes part-time, which can add years to a program's completion. Some business schools offer credit for a student's professional experience, which can shorten the time to graduate. Marketing students may also need to complete thesis projects and their regular coursework, which will also lengthen the time of completion.
Cost
Students need to consider a marketing program's cost before applying. Public universities local to the student will generally charge the lowest tuition rates. Private schools typically charge the most. Online programs are usually cheaper than on-campus alternatives and will at least charge in-state tuition rates. Business school candidates need to factor in commuting, housing, books/resources, and technology costs.
Accreditation
Accreditation is one of the most vital factors for business school applicants to consider before choosing a program. All students should choose schools with reliable accreditation. This credential can come in multiple forms. First, universities can hold national or regional accreditation. Academics and employers generally regard regional accreditation as the more attractive of the two.
Programmatic accreditation relates to programs featured at an accredited university. Graduates of these programs may have an easier time earning certifications, and employers often respect these programs. The AACSB is the gold standard accrediting body for marketing and business degrees. Other organizations, like the Digital Marketing Institute, offer accreditation for marketing programs. Applicants will find accreditation information on university websites or by contacting schools' admissions offices.
Admissions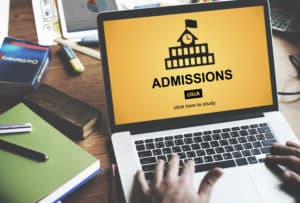 Since it can take up to seven years to complete a Doctorate in Marketing, students need to be selective about which programs they apply to. Once applicants narrow the list of potential schools, they can prioritize them according to which they are most excited. Business school candidates should then consider each school's application fees and decide how many to apply to. Admissions deadlines for each university must also be considered.
Once it is time to apply, applicants need to gather the required application documents. Although the admissions process varies from school to school, candidates can expect to submit a completed application, application fees, prior learning transcripts, letters of recommendation, and placement exam scores.
Prerequisites
Application: A business school's official application can be an online form or paper. It will include the student's name, personal information, and a statement of purpose. Applications may take an hour or more to complete, mainly if it consists of an essay.
Previous Education: Most business schools require doctoral applicants to have already completed a graduate degree, usually in marketing or a related business field. Many schools will only accept degrees supported by programmatic accreditation.
Professional Experience: PhD programs do not always require professional business experience. However, it is common for DBA programs to need a few years at the managerial level, either with the marketing department within a corporation or in a marketing agency.
GPA: Business schools may not post a minimum GPA for applicants since it is only one admission consideration component. However, applicants with at least a 3.0 GPA, or 3.5 for more prestigious institutions, will be even more attractive to business schools.
Transcripts: Applicants should submit all post-secondary transcripts from all previous programs. Some schools require high school transcripts. Many institutions will accept unofficial transcripts during the initial application process but then ask for official documents from schools before the first day of class.
Letters of Recommendation: Applicants will want to obtain two or three letters of recommendation from current and former instructors, managers, or colleagues. Students should request these from writers at least two weeks before needing them.
Placement Test Scores: Since candidates will have master's degrees in most cases, universities won't typically require GRE or GMAT scores for doctoral programs.
Curriculum in a Doctorate in Marketing
While the curriculum, length, and cost of a doctorate in marketing will vary by business school, there are some commonalities to expect. Some courses are interchangeable for both DBA and PhD students. Also, many universities offer marketing as a specialization within their business school doctoral programs.
Courses Offered within a Doctoral Program in Marketing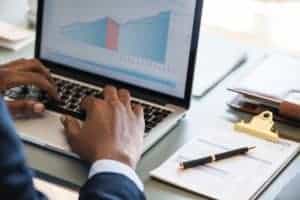 Because schools offer unique content and students take electives based on their preferences, few doctorates take an identical set of courses. However, many programs have standard core courses. Here are some common courses degree candidates are responsible for within a Doctorate in Marketing.
Advanced Quantitative Research Methods
Research is a deciding factor behind DBA and PhD programs. These quantitative research courses equip students with the tools they need to create studies and interpret the data. Since many business school students took similar courses in a master's program, doctoral-level classes delve deeper into the topics.
Multinational Marketing
Many doctoral graduates take positions in international corporations. These classes teach students the skills of looking for cultural and language differences before constructing marketing strategies for global organizations.
Foundations of Buyer Behavior
Marketing is designed to influence consumers to buy services and products. The most effective marketing experts understand buyer behavior. They must also understand how social and economic factors change behavior. Courses like this one give students a fundamental understanding of these principles.
Organizational Behavior
Since professionals often take positions at executive and management levels, they must learn how firms of all sizes are structured. This course teaches students best practices for creating effective workflows and managing teams.
Next Steps
Ask an Expert
Schedule a meeting with a professional in the field of marketing or business leadership. DBAs are leading some of our most successful organizations. Top business schools also have excellent access to business people at the top of their fields. PhDs can also be found and easily accessed by potential business school candidates looking for an exploratory interview.
Look for Free and Affordable Resources
It is the age of the podcast. Search for business and marketing podcasts hosted by successful people in business, entertaining celebrities, and famous authors. These free resources are excellent ways to spend time accruing information and getting encouraged during workouts, housecleaning, and daily commutes.
Find the Program that is Right for You
The nation's best business schools with exemplary instructors and high reputations in business and academia currently offer Doctorates in Marketing. Research these incredible degrees by investigating included courses. Chart a plan for what it would take to get accepted into these programs while knowing your margin of time, energy, and expense. Request all forms of financial aid and sell yourself to the business school of your dreams. Tenacity and resilience may pay huge dividends and get you on the way to an incredible career.
Related Resources:
Best Online Marketing MBA
Best Online Master's in Marketing Management
Ultimate Guide to Becoming a Marketing Manager
Ultimate Guide for Market Research Analysts
What is an Associate's in Marketing Degree?
What is a Bachelor's in Marketing Degree?
What is a Master's in Marketing Degree?
Best Certificates in Marketing
Best Free Online Marketing Courses
Highest Paying Marketing Careers
Best Online DBA Programs