How do you discover the types of products or services a company sells? Daily, we are inundated with all kinds of messages in obvious and inconspicuous ways. Magazines, television commercials and programs, social media platforms, websites, and roadside billboards are just some of the main ways companies advertise and promote their goods. These activities are a large part of the marketing process for businesses. A successful marketing campaign requires a strong team of marketing professionals led by an experienced marketing manager.
A skilled marketing manager is crucial to a company's success, but what are all the aspects of a marketing manager's job? Within this Ultimate Guide to Becoming a Marketing Manager, you will read about marketing managers' skills, duties, and history. You will see why they are important, the education and training needed to start a career as a marketing manager, what the job would look like, future trends of marketing managers, and the impact Covid-19 has had on the position.
What is a Marketing Manager?
To better understand what a marketing manager is, we must unpack what marketing entails. When a company embarks on a marketing campaign, the goal is to attract customers to its brand by promoting its products and services. Marketing involves understanding what customers desire, communicating insights to the company, creating promotional materials, and delivering messages to consumers. It is a necessary component throughout all business stages, including developing and distributing products, sales, and advertising.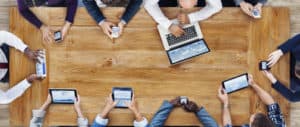 A marketing manager oversees the entire marketing aspects of a company or a specific product or service. Along with helping formulate the campaign and direct all of the steps, a marketing manager also manages the budget, hires staff, casts vision, develops strategies, collaborates with other departments and executives within the company, and conducts team building activities. The results of their hard work can boost sales, profits, and a company's brand, which can be very satisfying.
Marketing managers get to utilize their talents in a large variety of industries, including technology, food and beverage, healthcare, retail, clothing, entertainment, and hospitality. Needless to say, it is an exciting, creative, challenging, and diverse job that incorporates several business components and several areas of expertise. It never gets dull and keeps you on your toes.
Skillset
It takes a multitude of skills to execute the role of a marketing manager effectively. Management and marketing are the two primary skills needed, but what does that mean? Let's dissect it further to see, in more detail, what necessary skills marketing managers need to possess.
With the number of plates in the air, it takes excellent coordination and organizational skills to stay on task and perform the job well. Marketing managers need leadership skills to manage, oversee, and direct team members. They constantly communicate with others, including staff, other managers, the marketing team, other departments within the company, and the general public. So, they need strong interpersonal, communication, and computer skills to deliver messages through voice, video, print, audio, software, and web-based platforms like social media and email. Creative, precision, analytical, detail-oriented, and decision-making skills are vital to their success, as well. Throughout different projects and marketing processes, managers will wear many hats and need skills in project management, business analysis, psychology, advertising, event planning, creative directing, graphic design, and accounting.
Personality
Due to the nature of the job, marketing managers need to have a few different personality traits, a solid blending of extremes. To handle the analysis, management, organizational, and stressful parts of the job, they need to be conscientious, highly focused, driven, and incredibly stable under pressure. On the other hand, when dealing with leading and collaborating with others, communicating with the public, and the sales side of things, marketing managers must be outgoing, persuasive, passionate, sociable, and spontaneous.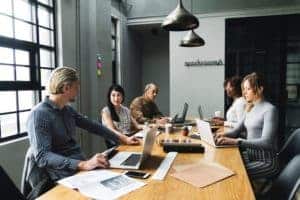 We will thrive the most if we choose a career that we are wired for and enjoy. Personality plays a huge role in finding a job that works best for each individual. The Holland Codes career tests align personality traits with desired careers. According to these codes, marketing managers are enterprising and artistic, which means they are influential with natural-born leadership qualities while also being creative and self-expressive.
Duties
The broad scope of a marketing manager's responsibilities affects an organization's brand, products, and services and, ultimately, its growth and success. Depending on the job, specific duties will vary, but there are creative, management, and marketing aspects across the board. The diversity of tasks is too extensive to list out in this guide, but let's go over some of the main features marketing managers are responsible for throughout their careers.
Creative
Design and create promotional materials for current and new products, including print materials, brochures, and signage.
Create and implement marketing campaigns.
Plan events.
Brainstorm and collaborate with marketing team members, product managers, art directors, departmental staff from the sales, research, public relations, advertising teams, financial staff, and top executives.
Management
Oversee, coordinate, evaluate, troubleshoot, and direct marketing campaigns, strategies, and product development.
Develop and manage budgets and pricing strategies.
Estimate product/services demand amongst competitors.
Prepare and negotiate contracts.
Hire and manage marketing and advertising team members.
Keep team members apprised of current marketing trends.
Connect with media outlets.
Provide marketing advice to clients face-to-face.
Participate in public speaking events.
Responsible for damage control and upholding the organization's reputation.
Marketing
Plan marketing policies, contests, giveaways, programs, and advertising campaigns.
Review advertising formats, like television, print, radio, billboards, and online options.
Research customers and products.
Analyze customer feedback and advertising returns.
Determine the viability and marketability of products/services.
Conduct market research studies through focus groups, in-person and online surveys, monitoring trends, studying consumer behavior, learning which products/services specific consumers want and identifying potential customers.
Research products.
Report plans, findings, and feedback to upper management.
History
Marketing wasn't always considered an essential part of business. It has also looked quite different over the years. Back before America's first Industrial Revolution, which ended around 1840, there was no need for marketing as people, typically, consumed what they could grow, make, or trade. Since then, marketing has evolved into what we know of it today. Let's walk through some key points in our history that helped form modern-day marketing.
The Production Era (1865 – the middle 1920s)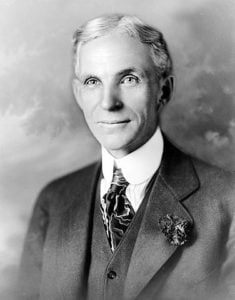 Companies began to focus on reducing the overall cost of production, resulting in lower prices for consumers.
Mass production emerged.
Henry Ford's invented the assembly line for mass production.
Frederick W. Taylor developed the Scientific Management Theory, which set in motion four principles that improved labor productivity and efficiency, resulting in the work process's first scientific study.
Although these efforts successfully lowered production costs and customer prices, the end of the 20s brought the Great Depression, forcing companies to figure out other solutions.
The Sales Era (the Late 1920s – 1930s)
During Hoover's presidency, the Great Depression hit America in 1929 and devastated the financial economy and many people's livelihood.
Unemployment was rampant, causing a considerable decrease in consumer purchases and an abundance of unsold products for companies.
Through the 1930s, companies shifted their focus from customer satisfaction to doing what it takes to sell their products.
Informative and persuasive promotional techniques were developed through advertisements, radio singing commercials, personal selling, and signs.
This new sales focus lasted until manufacturing companies switched their focus to building equipment for World War II (1939-1945).
The Marketing Department Era (1945 – the 1990s)
Unlike other countries, the U.S. still had manufacturing capabilities after the war. Therefore, they did not face much competition internationally.
Throughout the war, companies built up research and development departments. These departments, along with sales techniques and new manufacturing potential, helped companies realize they could mass-produce innovative products.
The need for a decision-making entity regarding advertising, product research and selection, sales, and procurement, was born. It became known as the marketing department.
The concept of marketing helped many companies begin to focus on satisfying the needs of the consumer.
The Marketing Company Era (the 1990s – present)
This era involves companies transitioning from just a customer-centric marketing department to adopting a marketing philosophy throughout the entire company.
Every business department and all operations are guided by the marketing team, including advertising, product production, research, procurement, and sales.
Marketing companies like Amazon have proved that valuing your customer and achieving customer satisfaction also increases company profits.
Some companies establish relationship marketing to take it somewhat further, where they prioritize customer satisfaction and customer retention, focusing on long-term customers and repeat buyers.
How Do I Start a Career as a Marketing Manager?
As you have read through the first section in this guide to becoming a marketing manager, you have discovered the job entails a considerable amount of duties and responsibilities. To enter this career and successfully execute these requirements, one must possess an incredible amount of knowledge, skills, and experience. We have provided some information regarding the degree paths, certifications, and professional development opportunities for prospective marketing managers.
Education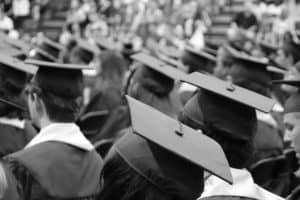 If you are fortunate enough to already know in high school that you want to follow a marketing career path, you can make sure to take classes in finance, economics, computer science, and statistics. The minimum educational requirement for marketing managers is an undergraduate degree. The majority pursue bachelor's degrees in either marketing, business, marketing management, advertising, business administration, or communications. A few popular bachelor's degree options for marketing managers include retail management, pharmaceutical marketing and management, marketing research, and apparel and textile marketing management. Students should take courses in economics, management, business law, mathematics, public relations, marketing research, finance, statistics, and consumer behavior. Coursework in journalism and graphic design can be helpful, too. Knowledge in computer science has become quite prevalent for marketing managers, as modern marketing utilizes digital platforms.
Although not a requirement with every employer, most employers prefer their marketing managers to have completed a graduate degree. A Master's in Marketing, an MBA, or an MBA in Marketing are the three most popular graduate degrees for marketing managers. These degrees provide knowledge, skills, and experience in management, leadership, business operations, finance, business strategies, corporate communications, and even product development. One of these types of master's degrees is also beneficial to those prospective marketing managers that pursue bachelor's degrees in engineering, life sciences, or other technical degrees that coincide with the professional sector in which they desire to find employment.
Professional Development
There are plenty of ways to professionally develop while working towards a degree, entering the workforce, and even after beginning in your career for several years. Many employers looking for marketing managers prefer they have some work experience in marketing, sales, advertising, communications, or promotions in positions like purchasing agents, public relations specialists, advertising or brand specialists, or sales representatives. They will also receive on-the-job training to familiarize themselves with the ways of the particular company and position. Also, LinkedIn is a great resource to connect with other professionals and build your network. Let's look at four primary areas of professional development for marketing managers.
Internships
Internships typically occur while you are enrolled in undergraduate or graduate degree programs. Most universities and business schools have connections to numerous internships for marketing majors. They give students extraordinary opportunities to participate in hands-on learning, gain work experience, build their resume, learn from business leaders in the marketing profession, and sometimes get paid. Popular internships for marketing managers are in sales, marketing, and public relations. Here are a few current examples of available internships:
Associations
Professional associations provide extensive resources through educational programs, training, networking, events, webinars, conferences, journals, certifications, and links to other helpful resources. To access all they have to offer, most associations require a paid membership, and it is highly encouraged for marketing managers to join at least one. You can find some free resources amongst them, too. Marketing managers have a variety of associations to choose from, including:
Although not mandatory, certifications are growing in importance and prestige for marketing managers. They enhance their knowledge, marketability, and employability. Current students and professionals have access to several certificate programs offered by business schools and universities. Certifications specific to marketing managers include content marketing, digital marketing, public relations/digital media, social media marketing, search engine optimization (SEO), and marketing strategy.
Certifications you can receive from professional associations have varying requirements like required degrees, amount of experience, and continuing education hours. Check out these certifications for marketing managers:
Professional Certified Marketer (PCM) offered by the American Marketing Association.
Certified Marketing Executive (CME) provided by Sales & Marketing Executives International.
Certified Product Marketing Manager (CPMM) offered by the Association of International Product Marketing & Management.
Certified Financial Marketing Professional (CFMP) provided by the American Banker's Association.
Certification in Business-to-Business Marketing offered by the Business Marketing Institute.
Volunteering
Marketing managers can use their skills to volunteer and help out nonprofit, religious, and other organizations they are passionate about while gaining a significant amount of professional experience. Take a look at some current examples below.
What Does a Career as a Marketing Manager Look Like?
With the varying projects, types of clients, and responsibilities of a marketing manager, their daily environment and experience are versatile and ever-changing. Since they work in any industry that sells products or services, no two marketing managers' jobs look the same. The similarities across the board include a minimum of 40-hour weeks, extra hours when projects are reaching deadline or problems appear, a high-pressure and stressful atmosphere, and a combination of office work and travel. Marketing managers travel to meet with production teams, clients, media outlets and to conduct market research. If they are not self-employed, they typically work in either the marketing department of an organization or for a marketing firm.
Pay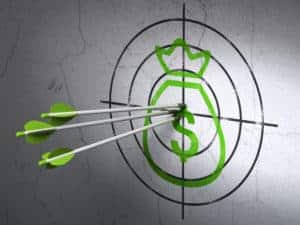 Now, on to the question you have been wondering throughout this guide to becoming a marketing manager. How much money do marketing managers make annually? In 2019, the median salary was $136,850, with the highest 10% of marketing managers bringing in over $208,000. This is a high-paying job, no doubt. All your hard work in preparation really pays off. You can make a great living as a marketing manager.
Here are the average salaries in the industries that offer the most marketing manager positions: Finance & Insurance ($145,720), Management of Companies & Enterprises ($145,510), Professional, Scientific & Technical Services ($145,300), Manufacturing ($138,950), and Wholesale Trade ($128,680). And, these are the top-paying industries: Cable and Other Subscription Programming ($190,730), Oil and Gas Extraction ($190,070), Scientific Research & Development Service ($188,320), Motion Picture & Video Industries ($179,910), and Aerospace Product & Parts Manufacturing ($177,530).
A variety of factors impact the annual salaries for marketing managers across the country. The highest paying cities range from $182,580 in San Francisco, CA to $197,130 in San Jose, CA, with New York, NY, Boulder, CO, and Trenton, NJ in between. Other cities that pay higher than the national average include Boston, Seattle, Los Angeles, and Chicago. The highest paying states range from $167,910 in California to $187,860 in New York, with Colorado, Virginia, and New Jersey in between.
Types of Employers
Marketing management jobs span almost every industry. The types of employers that provide the highest employment levels include Management of Companies & Enterprises; Computer Systems Design & Related Services; Management, Scientific & Technical Consulting Services; Advertising, Public Relations & Related Services; and Credit Intermediation & Related Activities. There are so many employers for marketing managers. Still, a list of popular ones includes Microsoft Corp., Verizon Wireless, Amazon.com, Inc., The Walt Disney Company, NBCUniversal Media LLC, Comcast Cable, Inc., Uber Technologies, Inc., and Live Nation, Inc.
What are the Future Trends of Marketing Managers?
Companies are abundant throughout our country, and we continue to get introduced to new ones. Most companies utilize marketing campaigns to sell their product, service, or idea and boost their brand. This fact is why we know that marketing managers will continue to be in demand and extremely valuable for the foreseeable future. The Bureau of Labor & Statistics provides a 7.1% projected employment growth over the next ten years, creating over 20,000 more jobs. As digital marketing becomes more prevalent, marketing managers need to be knowledgeable and experienced in internet-based marketing strategies and techniques to remain competitive.
Check out some emerging marketing technology trends that are important for marketing managers.
Digital Asset Management systems and software makes for smooth distribution of marketing content and resources internally and externally.
Modern Segmentation and Personalization Techniques provide consumers with accurate, timely, and desirable marketing messages.
Marketing Automation Software controls marketing campaigns across multiple online channels, providing messages to target audiences simultaneously and automatically.
Brand Resource Centers provide one location to store marketing assets to be accessed by all who are working on the campaign.
Multichannel Marketing coordinates communication and strategy across several channels to reach consumers, including direct mail, websites, email, and retail stores.
Marketing Managers and COVID-19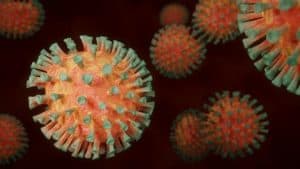 It's hard for us to imagine what a mandatory quarantine would have looked like before our time. The Covid-19 pandemic has brought devastation and unforeseen challenges across the board. But, at least we have the internet and modern technology to help many people continue their jobs and give businesses a chance to survive.
Marketing managers have faced many challenges due to the pandemic, quarantine, and new rules and standards. The unexpected and sudden shift to working remotely, the difficulty in managing teams remotely, shifting priorities, realignment of budgets, increased required meetings, and the struggle to rapidly develop new content are some of the main obstacles. Although live conferences and events have stopped and coinciding investments have decreased, online media investments have increased, including webinars, virtual events, social media, web content, and video production.
Consumer behavior has dramatically shifted during the pandemic. Marketing managers have to face difficult decisions regarding what to do with general marketing spending, advertising, prices, and new product launches. Some studies show that a proactive marketing strategy during an economic recession and immediately after can boost its brand. But, can marketing managers convince investors to invest in the middle of a pandemic? Will companies have the money, allow it to be spent, or take the risk on marketing campaigns while our country is still suffering from the impact of Covid-19? Marketing managers are hard workers. They are resilient, innovative, smart, and creative. They are adapting to the crisis of 2020 and finding ways for their companies to succeed.
Next Steps
What is next for you? In this Guide to Becoming a Marketing Manager, you have read through the skills needed, duties required, what a job as a marketing manager looks like, and the steps it takes to enter this career. Does any specific part stand out or excite you?
Check out this video that further summarizes what the role of a marketing manager is all about.
In your search for finding your dream career, take this free career aptitude test and read about the Holland Codes to see if your personality matches that of a marketing manager. Also, check out Career Explorer's extensive career test here. Is a career as a marketing manager in your future? If so, your next steps are full of possibilities.
Related Resources:
Online Marketing MBA Ranking
Online Master's in Communications Management
Best MBA Programs
Best Online Master's in Management
Best Free Resources for Marketing Managers
Best Online MBA Programs for Marketing Managers
Best Degrees to Become a Marketing Manager