Everyone is a consumer on some level. We make purchases for necessities and the things we desire. With the rampant advances in technology, the economy, society, and American consumerism, there is a demand to create new products and services every day. A large component of various businesses is successfully creating products and services that consumers will want or need to purchase. How do companies learn what the consumer wants? They look to the market research analysts to guide them on the right path.
What exactly do market research analysts do? In this Guide for Market Research Analysts, you will find out what they do, why they are important, their historical pathway, and what educational and professional preparation is needed to become a market research analyst. You will also read about future trends for this profession and how Covid-19 has impacted market research analysts.
What is a Market Research Analyst?
A market research analyst conducts and analyzes market research. But what is market research? It is an essential part of the research and developmental process for a new product or service. Companies utilize market research to gather opinions and feedback from consumers about what they want or need to create the right commodity. It also helps companies determine the target market, testing products and services, and determining whether to release the new product or make the necessary changes for improvement.
As vital as market research is in the world of business, it would not exist without the knowledge and skills of a market research analyst to gather the pertinent data, perform the research, and properly analyze the results. They play a crucial role in helping increase profits for companies.
Skillset
The name of this occupation describes two of the essential skills it needs to function appropriately: market research and market analysis. Market research analysts also need to be detail-oriented with strong math, analytical thinking, critical thinking, data analysis, decision making, quantitative, organizational, complex problem solving, leadership, and time management skills. As important as it is to understand logic, these analysts need to understand human behavior and emotions. They must acquire social perceptiveness, have excellent communication, interpersonal, and active listening skills, and properly interact with clients.
Although every day is different, market research analysts need to be able to work within a fast-paced environment full of variety and high-pressure deadlines. They need various technical skills in Microsoft Excel, Microsoft PowerPoint, SPSS, systems analysis, and all types of software, including customer relationship management, database user interface, query, data analysis, information retrieval, sales and marketing, graphics, and content workflow software. Some of the newer technologies in market research are geofencing and eye-tracking.
Along with these critical skills, market research analysts need to possess specific characteristics and values to succeed at the job. It is vital that they are dependable, adaptable, cooperative, innovative, independent, flexible, and possess integrity, initiative, and self-control. They need to accept criticism, tolerate stress, work individually or with a team, overcome obstacles, and be sensitive to people's feelings.
Duties
Market research analysts typically work in an office setting, full-time, and sometimes more than 40 hours a week while working on time-sensitive deadlines. The work environment typically values good working conditions, job security, supportive management, and opportunities to achieve results. In learning what products consumers will purchase, how much they will pay for it, and the target market, market research analysts have numerous responsibilities and perform many duties and tasks. Here is a list of their main responsibilities.
MONITOR business indicators, industry statistics, and sales and marketing trends.
COLLABORATE with other professionals like statisticians, marketing agents, and pollsters.
RESEARCH competing companies, marketing methods, market conditions, consumer interest, and organizational performance.
COLLECT data and information through interviews, surveys, focus groups, opinion polls, questionnaires, market analysis, and reviews.
UTILIZE statistical software and techniques in collecting data.
ANALYZE the data and industry and consumer trends.
INTERPRET the meaning of the results.
CONVERT the complexities of the results into understandable language.
PRODUCE reports that reveal consumer needs, preferences, purchasing habits, and demographics, while including significant statistics.
PREPARE visual aids, such as tables, charts, graphs, and infographics.
PRESENT the results to clients in a way they can easily understand.
When market research analysts do their job correctly, they help companies develop business marketing and management strategies, determine product demand and pricing, identify relevant markets, measure their effectiveness in the market, and forecast future trends. Their work educates companies on their target audience, which assists in advertising components, product promotions, and sales plans. As market research analysts advance in their careers, they can step into management positions like market research managers or senior market research analysts. Within these management roles, the additional duties may consist of coordinating, managing, supervising, and training other employees.
Types of Employers
Most every industry around the world uses market research. Therefore, the variety of opportunities and types of employers for market research analysts are wide. The highest rate of employment is found in a variety of consulting firms that consult all different kinds of companies. They range from research, aerospace, and manufacturing companies to colleges, healthcare institutions, and government agencies.
The most extensive employers of the over 730,000 market research analysts' jobs in 2019 were in management, technical, and scientific consulting services; enterprise and company management; publishing industries; finance and insurance; and wholesale trade. Some examples of global market research consulting companies that employ market research analysts include Ipsos; Penn, Schoen, and Berland Associates; and Nielsen Holdings PLC (The Nielsen Company). Other examples of employers include IMS Health Inc, which is now IQVIA, which provides information and services for the healthcare industry, and Heico Aerospace Corporation, which focuses on aerospace and electronics markets.
Pay
Enjoying your job is important, but you also need to know that it can support you and your family, pay all your bills, build savings, and still have some leftover, right? Market research analysts can make a good living and have opportunities to increase their income as they grow in experience and advance in responsibilities. Depending on which source you refer to, the average median salary for market research analysts ranges from $63,790 to $70,960. When you first start out in this position with minimal experience, you can expect to bring in just under $50,000 a year. In 2019, the top industries median salaries were:
Management, scientific, and technical consulting services = $61,520
Wholesale trade = $61,780
Finance and Insurance = $71,500
Enterprise and company management = $74,510
Publishing industries (except internet) = $75,720
There are different levels of pay across the country. The states that pay market research analysts the best salaries, on average, are Texas, Washington D.C., Washington, Delaware, and New Jersey, ranging from $78,200 to $87,210, respectively. As for cities, the best paying includes Houston, Bridgeport, Seattle, San Francisco, and San Jose, ranging from $82,480 to $97,240, respectively. Also, Boston, Chicago, and Philadelphia pay market research analysts more than the national average.
What is the History of Market Research Analytics?
Did you know that 2020 marks the centennial for market research? Market research has become a crucial aspect of the marketing plan for every company within the past century. Let's take a moment in this Guide for Market Research Analysts, to take a walk through time and learn about the origins of market research, the theories and methods that birthed our modern-day landscape, and how historical market research analysts impacted the evolutionary and transformative process.
The 1920s – 1930s
Advertising was introduced to the United States around the same time formal market research hit Germany in the 1920s.
Daniel Starch pioneered market research and believed advertising should be seen, believed, read, recalled, and acted upon. He was the first to develop methods and strategies for market research in advertising. He also created the Starch Test, which measured the effect newspaper and magazine ads had on a person.
Face-to-face interviews on the street and door-to-door allowed analysts to collect data on whether people recognized printed ads or brands from previously seen newspapers and magazines.
The Golden Age of Radio brought daily broadcasts into every American's homes and lives, which brought companies opportunities to advertise on the radio, thus escalating market research.
A pioneer in scientific polling methods, George Gallup, introduced "aided recall," which took the Starch Test a step further by providing interviewees with questions about an ad to see if they remember it and measure the effect, but without presenting the advertisement to them.
The phrase "commercial research," which later became "market research," was coined.
The 1940s – 1950s
After World War II, American consumerism grew rapidly.
Quantitative surveys were still the primary data collection source, but researchers began experimenting with more qualitative methods like focus groups.
Paul Lazarsfeld and Robert Merton created the "focused interview." Participants would listen to advertisements, choose whether they liked or disliked it, and then asked to explain their decision.
Ernest Dichter developed the idea of motivational research, which stated that brands could discover desires hidden deep in customers' minds and, in turn, "mobilize and manipulate human needs." His Depth Interviews allowed participants to interact with products in real-time.
Electronic television recording devices can now capture data automatically.
The 1960s – 1980s
Mail-in surveys and computer-assisted telephone interviewing were added to the in-person interviews and video-recorded focus groups.
Brown and Millward introduced ad and brand tracking.
Data began to be collected by telephone, which improved market research in quickness and organization.
Market research companies began to research customer satisfaction.
Conjoint Analysis was founded by Paul Green and is a predictive statistical modeling technique, where people answer questions, and their future choices could be predicted.
John Howard introduced multi-disciplinary methods into market research, encouraging researchers to focus on what consumers experienced in owning a product/service.
Jerry Yoram Wind and Richard Cardozo introduced a new two-step categorization model called Industrial Market Segmentation. It marketed advertisements and messages to different consumer groups, depending on their predicted future decisions.
The idea that advertising could predict, explain, and even change social behavior was born.
Martin Fishbein and Icek Ajzen created the Theory of Reasoned Action and Theory of Planned Behavior, showing a strong connection between intentions, attitudes, and behaviors.
Fishbein developed a multi-attribute attitude model, which gives a person's attitude a measurable score.
Ronald Lindorf's company, Western Wats, leveraged phone lines and a call center to collect data, and became the United States' largest marketing research company.
The 1990s – Present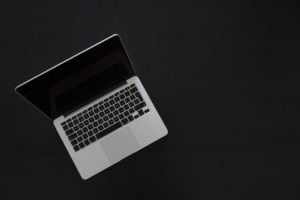 The introduction of the World Wide Web had a significant impact on market research, making the process faster, more accessible, and efficient.
In 1995, Analog's first weblog analysis software revealed usage patterns for websites, like the number of visitors, views, and location. Dr. Stephen Turner created it.
Market research companies could access market research analysis software.
Online focus groups, online bulletin boards, and web interviewing debuted.
Innovations that transformed market research include social media, Big Data Analytics, insight communities, and smartphones.
Market research becomes an imperative component for businesses to enhance customer experience and engagement while accelerating the production process.
Online surveys were less intrusive. People could choose to sign up and complete the survey on their own time.
Western Wats went online and renamed Opinionology.
In 2003, Fred Reichheld released The Net Promoter Score, measuring customer satisfaction and allowing companies to compare their brands with competitors.
On-demand insights became available through smartphones, where analysts can receive consumer data within hours, and decisions can be made quickly.
Jeremy King founded Attest, which provided opportunities for companies to tap into 80 markets and 100 million people for data collection.
Analysts began to research the interaction consumers had with media and brand messages through social listening, semiotics, and communications.
It became important to gather a comprehensive analysis of the environment and context surrounding consumers through new techniques like Cultural Insights.
How do Students Prepare to Become a Market Research Analyst?
A considerable amount of preparation is needed to acquire a professional position as a market research analyst. Through years of education, work-related knowledge and skill development, and professional experience, prospective market research analysts can obtain their career aspirations and find great success. Let's dig a little deeper into the steps it takes to accomplish this goal.
Education
Market research analysts are multi-disciplinary. They need to acquire analytical and people skills. Mainly, they need to be well-versed in marketing, statistics, mathematics, and communications. It can also help them gain knowledge in sales, customer service, computers, economics, and even psychology. With this information, let's look into what degrees and courses are important for market research analysts' educational preparation.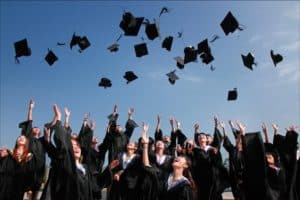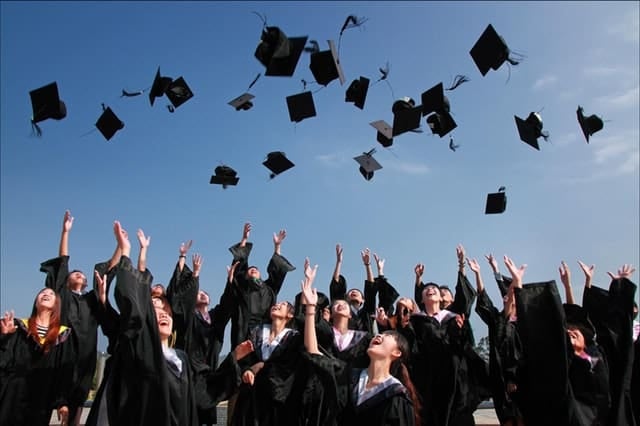 At least a bachelor's degree is required to pursue a career as a market research analyst. There is a range of favorable majors, including mathematics, business, communications, and computer science, but most importantly, marketing, statistics, and market research. Students can also pursue a degree in business administration with a concentration in any of the majors listed above. Some market research analyst positions, especially leadership or management positions, may require a master's degree in marketing, market research, statistics, or business administration.
Prospective market research analysts want to make sure that they take courses in marketing, research methods, statistics, business management, and social sciences like communications, economics, and consumer behavior no matter which degree path they choose. It is also essential to obtain knowledge on how to use different data analytics software.
Professional Development
It is inevitable that while you work in a specific field, you will gain professional experience. But it is highly valuable to pursue some professional development outside of your actual work environment. There are numerous internships, certifications, professional workshops, seminars, and even volunteer opportunities that build a robust professional infrastructure for future and current market research analysts.
While students are working towards their degree, they can pursue internships to obtain hands-on training and real-world experience. Indeed.com lists current internships in market research and analysis with companies all over the country like MedPro Group, IBM, The Ventilator Project, Edelman, and CUNA Mutual Group.
Along with internships, it is recommended for market research analysts to pursue certifications and membership in industry-related professional associations. The Insights Association offers the Professional Researcher Certification. It prepares market research analysts to stay up-to-date with new techniques and technologies, and industry-related knowledge and proficiencies. The certification also shows the industry that you value ethics and integrity and are committed and competent. The Insights Association also offers five professional certificates in analytics, qualitative, practitioner, quantitative, and specialist topics.
Certificates are not the only thing the Insights Association has to offer. Formerly known as the Marketing Research Association, it is the leading resource for the data analytics and marketing research community. Membership gives you access to an incredible amount of professional preparatory resources covering all kinds of industry-related topics and issues, including career guides, on-demand webinars, online conferences, networking events, workshops, CASRO journals, Insights podcasts, and an online community. This Association connects you with leading professionals in the industry who help guide you from their own experiences.
What are the future trends of Market Research Analysts?
As it is currently ranked #8 in the best business jobs, the market research analyst's role is not going anywhere anytime soon, except higher in demand. As the economy changes, technology advances and businesses continue to form and grow, market research analysts' job outlook is secure. An 18% – 20% employment growth is projected over the next ten years, which is higher and faster than the average. An estimated over 130,000 market research analyst jobs will open up. We have listed some reasons why this job growth exists and future trends of market research analysts.
The world is inundated with data, and avenues that produce data are increasing.
The use of and need for data and market research is expanding in every industry.
Market research analysts are needed to analyze data and gain insights into the behaviors and preferences of consumers extracted from agile research through:

An increase in "Big Data," which is an extensive collection of information, can be found in places like comment sections on social media or online reviews of products and services.
Virtual-reality gaming technology is growing in popularity amongst consumers.
Voice assistants allow researchers to obtain quicker, more in-depth, and improved qualitative insights.
The integration of automation and artificial intelligence in the research process.
Innovative methods will continue to be generated and refined to produce only relevant data, providing quicker, quality decision-making.
The digitalization of ethnography.
Online polling tools through social media, like intercept surveys and real-time SMS data collection methods, are increasing.
Survey programs and software become more mobile compatible.
Through chatbot interactions and other sources, micro surveys gain more exposure and popularity as they are a shorter and better use of the consumer's time.
Market Research Analysts and COVID-19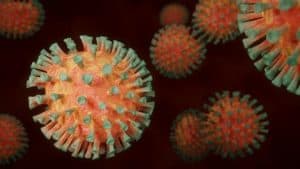 With the COVID-19 pandemic, businesses and companies have struggled productively and financially. It appears there is a concern for companies to conduct market research right now due to the uncertainties and adaptive processes surrounding the fallout of the pandemic for both the company and the consumer. While some merit is found in this concern, the Insights Association believes that this is a critical time to be "in-the-know" of what consumers and businesses need and want and to stay current with the changes and new opportunities. They have even found that people are more interested in participating in market research right now due to increased availability, the need for connection, a desire for distraction, and a longing to be heard. Market research analysts have an excellent opportunity to help meet these needs and carry businesses and consumers through this difficult time.
Next Steps
Do you find this to be the right career path for you?
Throughout this Guide for Market Research Analysts, you have learned all about what market research analysts do, why they are important, what talents, skills, and preparation it takes to become one and future industry trends. For real-life examples of what this job entails and what a day may look like, check out these videos:
If this job sparks your interest, complete this interest profiler to see if it matches your interests. To see if a market research analyst is a promising career for you, take this short quiz.
Related Resources
Online Business Analytics MBA Ranking
Online Master's in Analytics Management
Online Marketing MBA Ranking
Online Master's in Marketing Management