Marketing is a highly desired career field because it allows individuals to use their creativity, offers a flexible work schedule, and is one of the fastest-growing industries. Marketers employ a variety of strategies to promote brands to drive sales and increase profits for companies. As marketing professionals advance into managerial roles, their salaries become very lucrative. The top five highest paying marketing careers include senior product management director, group product manager, vice president of marketing, product management director, and product marketing director. All of these positions pay six-figure incomes. The specific salary for these positions is greatly affected by geographic location, level of degree, years of marketing experience, and acquired skills. Popular employers include Capital One, Morgan Stanley, Walt Disney, and Warner Bros. Entertainment.
Senior Product Management Director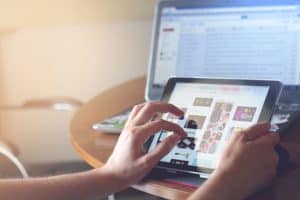 At the top of the salary hierarchy are senior product management directors, with an annual salary of $162,660. Factors that increase pay include strategy and team leadership skills. Knowledge of User Experience Design is also very beneficial. Directors at this level are not only marketing experts but also typically have supervisory experience since they delegate many tasks.
The director presides over the product development, formulates marketing strategies, and provides feedback to the design team. Work is generally completed in an office but may require occasional traveling. Manufacturing companies and agencies that provide management services hire senior product management directors. Seasoned SPMDs may advance to VP of Product Management or become a Chief Product Officer.
Group Product Manager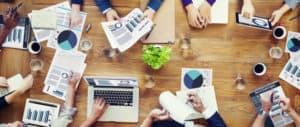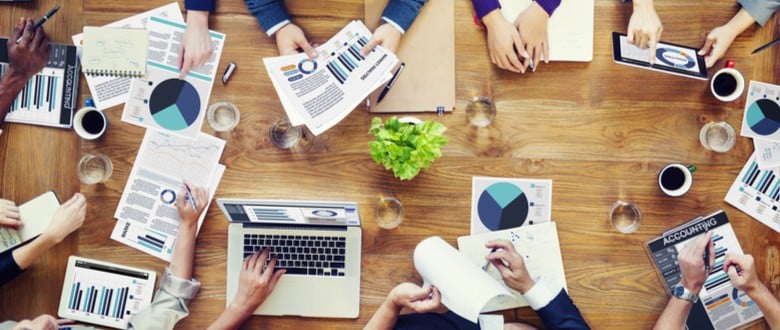 The average annual salary for a group product manager is a whopping $149,303 per year. Those with strategy skills may receive slightly higher compensation. This highest paying marketing career entails working with a product and the professionals involved with it for every phase from product concept to launch.
Strong written and verbal communication skills are required to complete numerous technical documents, such as Product, Marketing, and Business Requirements Documents. GPMs also conduct user surveys and focus groups with specific populations that the product is geared towards. For example, new moms might be invited to a panel about baby foods, and teens might be asked to play an upcoming video game before it's released. Feedback from these sessions is utilized to make any final revisions to products before they are launched. GPMs are also tasked with identifying competitor's products, creating competitive pricing, and ensuring they stay ahead of the latest trends. After gaining years of experience, GPMS can pursue a position as a Chief Marketing Officer.
Vice President, Marketing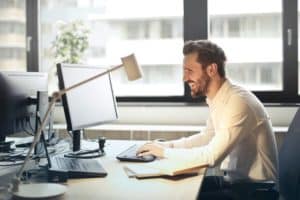 The Vice President of Marketing is an exceptionally coveted position, with a median wage of $148,846 annually. Popular job skills that will raise the pay grade include change management, innovation, media management, and digital advertising. The VP strategically positions the company's assets to attract future investors. This includes perfecting the brand's image through advertising.
The VP wears many hats and supervises the directors of multiple departments, such as branding, advertising, and media. A research team also generally works under the VP to provide accurate data related to pricing structures and predict future products that will succeed, given the climate of the current market. The VP analyzes this information and reports back to the executive board. A strong background in business administration is essential because this position requires extensive budgeting prowess. Most marketing executives at this level have obtained a Master of Business Administration with a concentration in Marketing. VP's with extensive experience in strategic marketing and digital marketing will have a competitive edge. Vice Presidents should also be prepared to work long hours and to travel overnight for business trips. The most common next steps for VPs are to become Chief Marketing Officers or Senior VP's of Marketing.
Product Management Director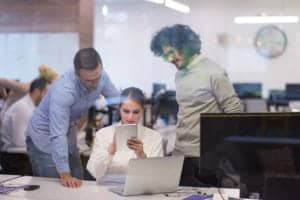 A product management director is well respected within the company's structure and yields an impressive annual income of $146,438. The skills that affect the salary of product management directors most significantly are mobile applications development, big data analytics, customer relationship management, and design. The PMD adheres to a strict budget and timeline to ensure efficient production and inspects the quality of finished products. They may also perform quality assurance checks on existing products and make recommendations to the design team for improvements.
The technology sector is a major employer of PMDs, so a strong technical background is also very advantageous. Candidates with a master's degree are in high-demand and have better career prospects. PMDs can apply the expertise they gain from this position towards a career as VP of Product Management or Senior Product Management Director.
Product Marketing Director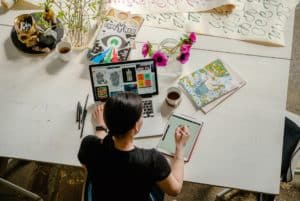 The product marketing director is amongst the most senior roles in the marketing department, and employees in this position are well compensated, with annual average earnings of $143,452. Content management experience is the skill that has the greatest impact on the salary of PMDs.
These directors oversee customer satisfaction and develop solutions for any problems that arise. Additionally, they create an emotional appeal through targeted messages for the product's campaign that help their product stand out from similar alternatives already on the market. Therefore, they must spend adequate time researching advertisements and reading customer testimonials. They may also promote products through social media outlets. Overnight travel is routinely a requirement for this position. The most common careers for PMDs to advance to include VP of Marketing or VP of Product Management.
Next Steps
In addition to exceptional salaries, many of the companies that employ professionals in these five highest paying marketing careers offer hefty performance bonuses, sign-on bonuses, commission, and profit-sharing. Employees in these roles also consistently reported high career satisfaction. Other common perks include comprehensive health insurance, travel per diems, and a professional development allowance.
These leadership roles require a minimum of a bachelor's degree and several years of marketing experience. Preference will generally be given to candidates who have a master's degree. Specialized certificates can also help your resume stand out. These five marketing positions are great opportunities for those seeking advancement, stability, and a financially rewarding career. If you have identified your career goal from this list, the next step is to plan for that future. Professionals pursuing one of these high-paying marketing careers needs to plan out their education and professional goals to meet advancement requirements.
Related Resources:
Best Online Marketing MBA
Best Online Master's in Marketing Management
Ultimate Guide to Becoming a Marketing Manager
Ultimate Guide for Market Research Analysts
What is an Associate's in Marketing Degree?
What is a Bachelor's in Marketing Degree?
What is a Master's in Marketing Degree?
What is a Doctorate in Marketing Degree?
Best Certificates in Marketing
Best Free Online Marketing Courses