Are you pursuing a marketing career? Did you know there are a significant amount of certification programs for marketing professionals? Looking into top certificates in marketing is a wise step in your journey, whether you are currently working towards a degree or are already working in a marketing profession.
Marketing certifications allow you to enhance your knowledge and skills through in-depth study. Most of them require continuing education courses for renewal, giving you the opportunity for updated and continuous learning. Most employers do not need certifications, but many highly recommend them. Obtaining a marketing certificate will prove you are committed, competitive, marketable, and equipped to advance your career.
Although you will find many certification programs at accredited universities and business schools, we focused on the best certificates in marketing offered by professional associations. Membership in one or more business associations is highly beneficial to marketing professionals. They provide endless resources, like webinars, podcasts, workshops, content libraries, initiatives, courses, and online communities. Let's look at five of the best certificates in marketing.
Certified ANA Marketing Professional (CAMP)
The Certified ANA Marketing Professional credential is given to individuals who have completed the 35-hour, on-demand, challenging certification program. This 100% online certification is designed for "junior to mid-level marketers." It educates and prepares the multifaceted marketer desiring to obtain an exhaustive perspective of the marketing process. The content is full of insights into best practices and covers brand strategy, brand activation, execution, attribution, digital marketing, success metrics, data & analytics training, and customer-centric techniques. Throughout this program, marketers gain advanced knowledge and understanding of the marketing process and discover the specific marketing role they can play in their company.
The CAMP certification is offered by The Association of National Advertisers (ANA), which strives to "drive business, brand, and industry." The ANA works hard to provide its members with state-of-the-art resources, support, and education. It helps marketers become strong decision-makers, leaders, and drive growth within their companies, the business industry, and the world.
Certified Financial Marketing Professional (CFMP)
Known as "the only industry-recognized certification for bank marketers," the Certified Financial Marketing Professional credential can give bank marketers a competitive advantage over their counterparts. Students have access to a self-paced online exam prep course, the virtual Bank Marketing School, and numerous resources to prepare to pass the 150 multiple-choice certification exam. The minimum requirements include either three years of financial services marketing experience or an economics, business, or marketing degree combined with attending the ABA Bank Marketing School. You can also qualify by having had at least five years of professional marketing experience, including three in financial services marketing, specifically. The exam domains are Data, Research and Measurement, Strategy, Revenue Generation, Communication, Branding, and Risk Management.
The American Bankers Association (ABA) provides the CFMP certification and all the preparation resources. It "proudly represents banks of all sizes." Members of this association receive the latest banking insights, news, information, access to helpful resources, and a supportive community of like-minded bankers.
Certified Marketing Executive (CME)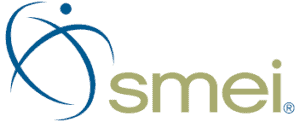 The Certified Marketing Executive designation is for marketing, product, and brand managers and executives. It is also for those looking into one of these positions and business owners who oversee marketing professionals. The certification process involves part-time self-study through online study aids, e-books, an online learning center, completing the interactive 90-hour CME Prep Training Program, and passing the exam. Once you complete the three-module training: Developing Marketing Strategies, Developing Product and Branding Strategies, and Delivering and Communicating Value, you will receive a Professional Certificate in Marketing Management and be fully prepared to take the CME exam. In addition to the training topics, the exam will cover Foundations of Marketing Management, Implementing Marketing Strategies, Professional Skills, and Ethics.
The CME certification is provided by Sales & Marketing Executives International (SMEI), who is in the business of promoting, supporting, and advancing the sales and marketing industries. For almost 90 years, SMEI has continuously developed professionals through certifications, courses, and career resources.
Certified Product Marketing Manager (CPMM)
Proper product marketing is vital to the success of any business that relies on selling a product. It is called the most critical "driving force behind getting products to market." But, it doesn't stop there. Product Marketing Managers also oversee the sale's aftermath, ensuring customers are informed, heard, and satisfied. The Certified Product Marketing Manager credential demonstrates mastery in the entire product marketing process. Options for exam prep include live online, online self-study, in-person, or customizable training for organizations. The exam covers product management and marketing throughout the Product Lifecycle, the Optimal Product Process, and core concepts, techniques, and skills needed for product marketing.
The Association of International Product Marketing & Management (AIPMM) has been providing answers, guidance, education, certification, and training for product marketing managers, product management, and brand managers since 1998. It strives to keep its members up-to-date with current news, insights, and resources. The CPMM certification is one of six AIPMM certification programs.
Professional Certified Marketer (PCM)
Marketing professionals can pursue a Professional Certified Marketer credential with specialized options in three different marketing areas: Marketing Management, Content Marketing, and Sales Management. Each option is its own certification. The PCM programs provide free practice exams, recommended study material, multiple-choice online exams, and even the AMA Marketing Management Bootcamp. Marketing Management professionals learn marketing strategy, customer behavior, marketing research, and product positioning. Content Marketing professionals study effective lead generation, multi-channel content creation, storytelling, and SEO. The Sales Management exam covers personal selling, organizing a sales team, organizational buying, forecasting, and quota development. This certification displays in-depth knowledge and leadership abilities amongst marketing professionals.
Everyone associated with marketing, students and professionals, should look at membership in The American Marketing Association (AMA). It is "the essential community for marketers." The AMA offers countless marketing resources, including the PCM certifications, multiple training opportunities, publications, and a supportive network of marketers.
Next Steps
As you can see, these five best certificates in marketing have a lot to offer. The right credentials can set you up to accomplish your career goals and land your dream job. Each of these certifications could lead you to one of the highest-paying marketing careers. Here are the top five, according to PayScale:
Senior Product Management Director – $162,660
Group Product Manager – $149,303
Vice President, Marketing – $148,846
Product Management Director – $146,438
Product Marketing Director – $143,452
Do any of these certificates in marketing stand out to you? Wherever you are on this road we call life, take some time and evaluate where you want to go in your career. Maybe it's time to get certified. The choice is yours.
Related Resources:
Best Online Marketing MBA
Best Online Master's in Marketing Management
Ultimate Guide to Becoming a Marketing Manager
Ultimate Guide for Market Research Analysts
What is an Associate's in Marketing Degree?
What is a Bachelor's in Marketing Degree?
What is a Master's in Marketing Degree?
What is a Doctorate in Marketing Degree?
Best Free Online Marketing Courses
Highest Paying Marketing Careers
Top Online Management Certificates