IT managers often work behind-the-scenes, but play a vital role in the overall performance within a business. An IT manager supervises an organization's technology department, troubleshooting complex technological problems, training junior IT staff members, and navigating the rapidly changing world of technology. It can be tricky to know what is required to become an IT manager and what to expect after you earn a degree in this high needs field. This Guide to Becoming an IT Manager will help you understand the ins and outs of this exciting career.
What is an IT Manager?
IT managers are highly competent with technology but spend most of their time on-the-job in meetings with other management professionals determining the company's present and future technology needs. For example, if the HR Department would like to screen candidates virtually, the IT manager will research and propose the best programs for handling these tasks.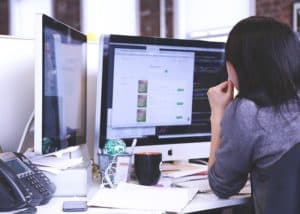 As a company expands internally or goes global, technology needs will inevitably change, and IT managers are the experts who make these transitions seamless for employees and their clientele. IT managers meticulously install and update an organization's computer systems and protect servers from hackers and other malicious activity. Managers also meet with vendors to negotiate the best prices for technology programs.
Strong leadership skills are of the utmost importance since IT managers supervise a wide range of support staff, including computer analysts, information systems analysts, and software developers. At small firms, IT managers wear many hats and may handle anything related to technology. However, larger firms typically employ multiple IT managers, with some of the most common designated roles being chief information officers, chief technology officers, IT directors, and IT security managers.
History of IT Management
Management careers have been around for thousands of years, but IT is a relatively young niche in the business arena. The first computers often took up an entire room, were essentially a giant calculator, and were quite costly. Therefore, only large companies invested in such machines for the majority of the 20th century.
The 1980s could easily be considered the birth of IT Management, as companies went wild over the personal computer. The finance department was generally the first to gain access to this new technology to create spreadsheets and run accounting software. However, accountants had too many tasks to handle computer maintenance, so IT specialists were onboarded to solve problems as they arose. Due to this early connection with the finance department, IT and business have always shared a strong link.
Initially, the IT department for companies was very small, sometimes only one person, so this group reported to the finance department. Soon, the tech needs of companies stretched well beyond the finance department and consisted of network security, internet connectivity, and email communications. As more employees within companies gained access to computers, additional IT team members were added, as well as an IT manager to supervise the IT department. The decisions made by IT today will affect how innovative businesses will be in the future.
How Do I Start a Career as an IT Manager?
For entry-level IT positions, a bachelor's degree will suffice, but in order to advance to an IT manager, candidates may be required to earn a Master's in Business Administration or advanced technological degree.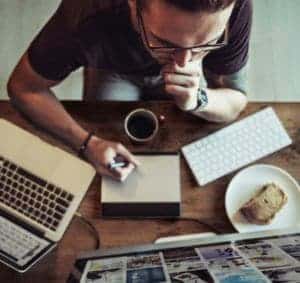 Common undergraduate degree options include computer or information science and have a heavy emphasis on the technical skills necessary to be successful. Five to ten years of IT experience is usually needed to become an IT manager. Those with aspirations to move into management should begin graduate studies a few years into their careers to expedite the process. It is very common for MBA students to juggle work responsibilities at the same time as they are attending school.
Graduate Education
Graduate courses focus on management skills and the more intricate business side of IT. Many MBA programs offer industry-relevant concentrations in Business Intelligence, Cyber Security/Information Security, Information Technology, and Technology. US News and World Report recommends earning a concentration in Technology due to the increasing demand in this specialty. Even students planning to pursue other career choices would benefit from increasing their technical prowess since technology is a quintessential component in the business world.
The need for professionals who equally understand business and technology has driven top universities such as NYU to create tech-focused MBA programs. MBA programs should emphasize hands-on learning, with ample opportunities to practice coding and other technical skills through immersion experiences and projects. Courses commonly found within these programs include Big Data Analytics, Emerging Technologies for Business, and Managing Information Systems.
Internships
When pursuing internships, students should assess their future IT career goals and choose a directly related position if possible. IT at a hospital will look very different from information security for a financial institution. Internships will help students acquire analytical, business, and communication skills considered highly desirable by employers.
AIG offers an outstanding 10-week internship program for IT undergraduate students during the summer prior to their senior year. This program features a harmonious balance between business concepts and tech. Interns who demonstrate exceptional performance will be invited back the following summer to begin a career path in Technical Architecture, Technology Engineering, Application Development/Implementation, or as a Business/Project Management Analyst.
Female students can meet powerful women changing the IT landscape through the Women in Technology-IT Analyst program at MaximumBit. This internship experience will cover the whole gamut of IT tasks from manning the help desk to IT projects, utilizing Windows operating systems, networking principles, server operating systems, and cybersecurity principles.
Other popular sites for students seeking IT internships include Samsung Electronics and UPS. In addition to a three-month internship, UPS also offers part-time co-op programs that can be renewed every six months throughout the duration of college. UPS trains students on Artificial Intelligence, mobile applications, programming, quality assurance, and so much more. Students can truly tailor their program to the areas that interest them the most. After gaining a wealth of on-the-job experience, graduates will be more likely to secure an IT management position.
Volunteer Opportunities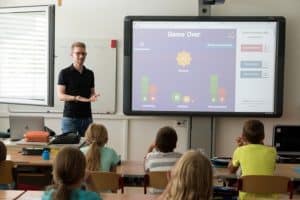 IT managers must have the ability to clearly communicate and train others. One great way to gain experience is to offer to teach a free computer course at a local library, community center, or at an afterschool program for kids. Courses for kids could teach basic coding principles. If you'd prefer adult learners, classes on Microsoft Suites could improve their job prospects. Elderly adults may enjoy learning how to navigate the internet and send emails.
Volunteers looking to build a professional portfolio of their design work could offer to create or update a website for a non-profit organization or a start-up company. If social media is more of your thing, you can help a new company build an online presence. These volunteer projects could turn into paid freelance gigs, which would be a lucrative side hustle. Try to meet someone within the tech department at the organization who could give you a glowing recommendation. A recommendation from someone employed in a tech position will carry much more weight than from a part-time retail position you held in college.
Work Experience
As you can tell in this Guide to Becoming an IT Manager, it requires several years of IT experience to reach this level in a career. College students can work as a help desk analyst on-campus or in the computer lab, assisting students with questions they have. Best Buy's Geek Squad hires for seasonal and part-time positions that would accommodate a student's school schedule.
Some of the top companies that hire entry-level degreed candidates include Google, Microsoft, and Dell. Many of these tech giants offer mentor programs to mold you into a successful IT professional. To show your superiors you are a team player and have the initiative it takes to become a manager one day, offer to lead projects when possible or to mentor junior staff members. Don't be afraid to propose new ideas to upper management. Employees who go the extra mile will be the first to be considered when a management position becomes available.
Resume Boosters
Free-time can be spent productively, learning a new skill, or completing an independent project. Absolute beginners can master the skill of coding from their home using Free Code Camp. FCC currently offers ten certifications: Responsive Web Design, Javascript Algorithms and Data Structures, Front End Libraries, Data Visualization, APIs and Microservices, Quality Assurance, Scientific Computing with Python, Data Analysis with Python, Information Security, and Machine Learning with Python. Each of these courses is 300-hours and requires students to successfully complete five projects in order to earn the certification.
Since FCC was founded in 2014, more than 40,000 people who have earned certificates are now employed as software developers with top corporations such as Google, Microsoft, Amazon, and Spotify. Creating a blog or podcast dedicated to technology is a great tool to gain name recognition and may even help fresh talent land a job from a follower. Another great way to impress future employers is to create a simple app.
What does a career as an IT Manager Look Like?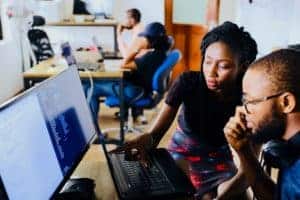 IT Managers work a standard 40-hour workweek but frequently put in additional hours when a technology crisis occurs at the office. Computer systems design is the largest sector for employee IT managers, followed by information, finance and insurance, management of companies, and manufacturing. According to Glassdoor, a sample of the top tech companies to work for in 2020 included DocuSign, Facebook, Google, HubSpot, LinkedIn, Salesforce, and SurveyMonkey. Traits that these companies share include positive work culture, caring management, employee development, and exciting projects.
Salary
In 2019, the median salary for Computer and Information Systems Managers was $146,360 per year or $70.37 per hour. The top-paying industries included information, computer systems design, finance and insurance, management of companies, and manufacturing. The highest 10% made over $208,000, but even the salary for the lower-paid managers was nothing to scoff at, with only the bottom 10% earning less than $87,480.
IT managers are ranked 12th amongst the Best 100 Jobs by US News and World Report, with standout features being a high salary, exceptional job market, and endless opportunities for future growth. Additionally, the unemployment rate is only 2%, making it easy even for recent graduates with adequate work experience to land a job. This hard-to-find combination makes a career as an IT manager a dream job for leaders with a knack for technology.
Ambitious IT managers have the potential to be promoted to IT directors, chief technology officers, and even to work their way to the top as chief information officers. These positions come with substantially more prestige, leadership responsibilities, and higher salaries.
Professional Associations

IT managers have a wide array of professional organizations to join, such as the Association for Computing Machinery, CompTIA, and Women in Technology. ACM offers networking opportunities for students and professionals at every level of their career, with 37 special interest groups. Among the many interest groups, options include Computer Architecture, Computers and Society, Computer-Human Interactions, High-Performance Computing, Management Information Systems, and Management of Data. ACM hosts over 170 conferences worldwide, making it easy to attend a conference regardless of your geographical location. Those who want to attend conferences remotely will be happy to know ACM is creating guidelines to support organizations looking to host virtual events.

CompTIA offers four levels of memberships, from a free limited option for those just interested in learning more about IT to dedicated professionals. This allows students and professionals to find an option available at their price point and that offers the benefits they need the most. Topics for upcoming online events include Technology Forecast: Agility, Resiliency, and Uncertainty, a live interview with Katie Arrington, Chief Information Security Officer, about Building a National Security Cyber Framework, and monthly TechTalks. Specialty groups also have virtual meetings focused on AI, drones, and advancing minority populations in IT.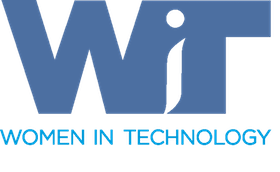 Women in Technology recognizes the achievements of women who are breaking the glass ceiling in IT and supports students who will be tomorrow's future leaders. Less than 16 percent of board seats in the Washington, DC region and surrounding areas are filled by women, so it can be challenging for women to find their footing in this male-dominated career field. Still, WIT can really help budding female professionals launch their careers.
The Leadership Foundry is a rigorous six-month program with the aim of increasing females serving aboard. Only 15-25 applicants are selected each year. Selection criteria for this intensive program are based on management and leadership experience, having a skilled and diverse background, and integrity and professionalism. WIT members are also encouraged to invest time in up-and-coming girls interested in computer careers through volunteering for the Girls in Technology program. This program includes mentoring, one-day career exploration workshops, and scholarships. Women will have opportunities to rub elbows with corporate sponsors such as AT&T, Bloomberg Industry Group, Geico, and Microsoft, which may lead to a job.
Professional Certifications
There are numerous valuable certifications available, allowing individuals to really hone in on skills they wish to perform at work and fill in any of the gaps in their knowledge. When earning a new certificate, it is also important to consider potential ROI. Individuals who earn a Cloud or cybersecurity certificate are so in demand they can practically name their salary. Google Certified Professional Cloud Architect, AWS Certified Solutions Architect, Certified Information Security Manager are the top three certifications that yield the highest earnings based on the Global Knowledge 2020 IT Skills and Salary Survey.
CompTIA is a reputation accrediting organization for IT certifications geared ranging from entry-level to expert professionals, such as A+, Network+, and Security+. Passing the A+ exam requires mastery of nine core components: Hardware, Hardware and Network Troubleshooting, Mobile Devices, Networking, Operating Procedures, Operating Systems, Security, Software Troubleshooting, and Virtual and Cloud Computing. Network + is the certification for individuals interested in pursuing careers as a junior network administrator, IS consultant, system engineer, or other infrastructure-related positions.
Apple, BlueCross BlueShield, Canon, Dell, and Verizon are some of the major companies that hire CompTIA Network+ certificate holders. Security+ is the gold standard for cybersecurity and is trusted by companies such as Target, Netflix, and John Hopkins University. A digital badge is awarded upon passing a certification, which can be displayed on a LinkedIn profile, social media account, or digital resume. This unique badge directly links viewers to your certification when clicked.
Professional Development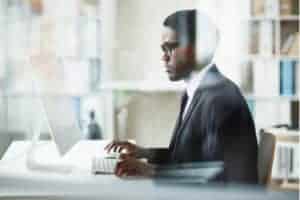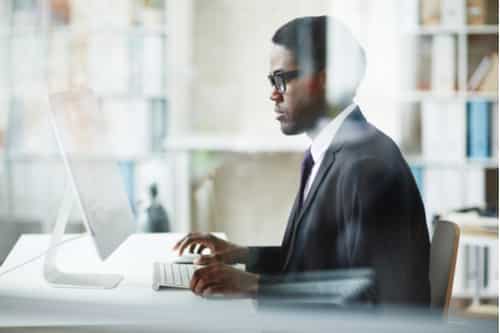 What is considered the latest technology today will be outdated in just a couple of years or less. So, it is imperative that IT managers attend professional development to keep up with the latest technology trends. Professional associations are an excellent resource for locating CEU courses.
The Association for Intelligent Information Management offers business-focused training for information managers in five domains: Creating and Capturing Information, Extracting Intelligence from Information, Digitizing Information-intensive Processes, Automating Governance and Compliance, and Implementing Information Management Solutions. Some of the courses within these domains that will be most beneficial to managers include Confident Change Management for Information Professionals, Emerging Technologies in Information Management, and Enterprise Content Management. In addition to IT managers needing to receive retraining, they must also allocate funds in their budget and select training for the employees they supervise to attend.
What are the Future Trends in IT Management?
IT trends change with lightning speed. In an age where technology is integrated into nearly every aspect of our daily lives, companies are seeking the most advanced methods to access and transmit information. IT has an exciting future, and the novel coronavirus propelled offices around the globe to rethink the way they were conducting business.
2020 became the year of remote work for many professionals who were used to strolling into a corporate office each morning. This abrupt change to the work setting required companies to adopt smart workspaces overnight. Meetings that were previously held in an executive boardroom transferred to online platforms. Since working-from-home seems to be an option that will continue into the future, IT Managers must now work to improve and advance the virtual interface between employees.
The largest companies are typically the first to be able to afford the latest technology, and some of the major changes that will be seen over the next decade have actually been around for a while but will become more widespread. Many processes will become automated, making it more efficient and easier than ever to manage business operations. Some predictions show that AI may result in as many as 73 million jobs becoming obsolete by 2030. However, IT managers are in a great position because these robotic processes will need to be managed by skilled developers, programmers, tech specialists, and testers.
Smart technology has already made its way into homes around the world and is used by individuals with wearable devices. Over the next decade, offices will transform into smart work environments, freeing up time employees spend on menial tasks. Cybersecurity will also be significantly improved. Current data breaches may take up to six months to detect. With more sophisticated information security systems, the detection time would be shortened, making businesses more trustworthy to consumers.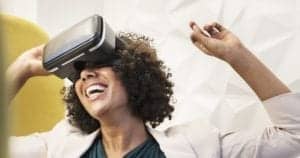 Virtual Reality and Augmented Reality programs are mainly used by gamers or for other entertainment purposes at the moment. Still, both have far greater possibilities that we have just begun to scratch the surface of. These immersive technologies may replace traditional workplace training in the future. Other practical business applications include product design and developments and remote collaboration.
Next Steps
You also have the opportunity to make your mark on the future of IT. If you're looking for a fresh start in a promising career field, now would be a great time to pursue a career as an IT manager. Undergraduate students could pursue an IT bachelor's degree.
As you can tell in this Guide to Becoming an IT Manager, those with work experience could accelerate their career by entering an MBA program with a technology-related emphasis. The BLS projects job growth to be 10% for computer and information systems managers between 2019-2029, which is much higher than other professions, making IT a great field to pursue.
Related Resources:
Best Online MBA Programs for Non-Business Majors
Best Online Master's in IT Management
Online Information Technology MBA Ranking
Online Master's in Engineering Management
Best Free Resources for IT Managers
Best Online MBA Programs for IT Managers
Best Degrees to Become an IT Manager