The field of IT management is in high demand. In fact, U.S. News and World Report recently listed this career as #2 in Best Technology Jobs, #8 in Best STEM Jobs, #12 in 100 Best Jobs, and #13 in Best Paying Jobs. IT management is also a growing field. According to the Bureau of Labor and Statistics, there is an expected growth rate of 11.3% between 2018 and 2028 for computer and information systems managers. This is expected to open up more than 45,000 jobs within the industry. Most professional IT Managers hold either their bachelor's or master's degree. But outside of this education, it is imperative for those in the technology field to stay up to date on current trends and resources for their industry.
There are many resources available, but high-quality free resources for IT managers can be hard to find. This is why we have created a 10 point list of the best free resources for those in the technology field. You will notice that the delivery methods of these resources vary; this is intentional in order to address different learning styles, time constraints, and general interests. Podcasts make for easy learning on the go while you work on other projects or commute. Free courses with flexible completion formats offer a more structured approach, while online resources like blogs or digital magazines give the ability to search for exactly what you wish to learn more about. Continuing your education in the field of IT does not have to be expensive. Our list of the Best Free Resources for IT Managers is sure to make keeping up with industry standards a breeze.
Advanced Database Administration Course

Students can learn about the fundamentals of putting out relational database management systems through NYU's Advanced Database Administration edX course. Creating objects and managing concurrency within the database is also discussed. This course is the third in the undergraduate-level Databases MicroBachelors Program and is considered an intermediate level course. It is recommended that the courses in this series are taken in order. However, if you are looking specifically for information on database administration, this single, free course is a great option.
The course is five weeks in length. Students are expected to spend six to eight hours per week working on the content but have the flexibility to work at their own pace due to the self-paced format. Those who complete this course can expect to better understand how to create queries in SQL that create databases, tables, indexes, views, stored procedures, and functions. They will also be able to understand concurrent database processing through the utilization of transactions and locking.
BizTech Magazine
BizTech Magazine is a one-stop resource that explores the latest technology and business issues facing today's IT managers and leaders. The magazine is published by CDW, a premier multibrand technology solutions provider located in Vernon Hills, Illinois. They service government, education, business, and healthcare agencies across the United States, Canada, and the United Kingdom.
The BizTech website and magazine cover many topics such as Cloud, data analytics, data center, digital workspace, hardware, management, internet, networking, software, and security. The Voices section offers unique insights from leading business and technology experts who understand the struggles of today's IT managers. IT professionals have a lot to learn from the Tech Tips & Tricks within the magazine. This comprehensive list of tech tips, best practices, and how-tos is an extremely useful resource to help guide IT managers to the solutions that they seek. Recent topics have include Stateful vs. Stateless Firewalls, Solutions for Supporting a Distributed Workforce with Google Chrome Enterprise, and Five Steps to Proactively Address Unauthorized IT in the Workplace.
CIO Talk Network Podcast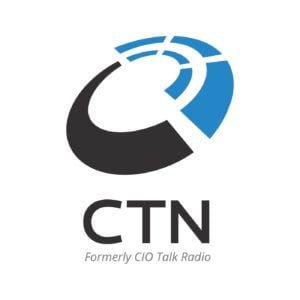 The CIO Talk Network Podcast allows listeners to sit in on conversations with top business and IT leaders as they discuss current technology and as it relates to the business world. Many guests hold top positions in Fortune 500 and 1,000 Companies.
Each episode is designed to discuss each technology and provide leadership and business advice as well. Episodes are typically around an hour. Previous episodes have included Enabling Data-Driven Enterprise DNA, Managing Security through Mergers & Acquisitions, Steps to Enabling a Digital Culture, and Steps to Trustworthy AI. A few of the notable names that have been guests on the Podcast are David Wright-Chief Data & Analytics Officer of Commerzbank; Sue Robinson-CIO, Head of IT Europe and the Asia Pacific of Aspen Insurance; Dr. Mark Nasila-CAO of First National Bank; and Klara Jelinkova-Vice President for International Operations & IT, and Chief Information Officer of Rice University.
Computer Weekly Editor's Blog

Computuerweekly.com offers an array of free resources for IT managers related to topics with industry-specific content and a variety of technology topics. Readers can peruse the blog or sign up for the website's daily email. Information is shared through many easy to digest forms such as photo stories, videos, opinion pieces, traditional blog articles, and more.
A few of the IT management topics discussed are IT efficiency, strategy, business issues, governance, innovation, and project management. There are many tech-specific topics that are addressed. These include but are not limited to Enterprise software, information management, hardware, IT security, networking, and storage. Recent blog posts have been How Technology Will Shape the Future of Work, Why Security as a Service Makes Common Sense, and Exasol: Data Supply Chains, Green Data, & Data Developer Destinies. The news section also offers up to date articles that apply to the tech industry across the world.
CSO Blogs
CSO's blog is a broad resource where columnists and bloggers share industry perspectives for IT security. Companies like CISCO, AT&T, AWS, BlueCat, Fortinet, and Hewlett Packard. Recent posts have discussed topics like cyber defense, open-source intrusion detection systems for SMB's, working remotely, and digital safety.
CSO patrons can also have access to a free digital magazine that is published seasonally. Newsletters are another option for staying up to date on the latest industry trends. There are several options that include a variety of useful resources such as in-depth reports, how-to's, new trends, insights for innovation, security intel, and more. The website's Resource Library gives readers access to the latest research, webcasts, and white papers. It also offers case studies that discuss relevant IT information like how to prepare your business for a shift in B2B sales processes, best practices to acquire users and manage churn for OTT services, and document management for an agile workforce.
Digital Technology and Innovation Course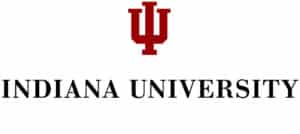 Students can learn new ways to view digital technology through Indiana University's edX course on Digital Technology and Innovation. Students will dive into cybersecurity, risk management, vendor management, IT investments, and Agile frameworks. This course is instructor-led and follows a set course format that will yield the best results with eight to ten hours of study per week.
The course is 12 weeks in length and is free of charge for personal use, or students can purchase a verified certificate add-on for $499. This certificate can be used on resumes and applications as an example of expertise in the subject area of digital technology and innovation. Some of the topics discussed within the course include enterprise data management, business analytics, machine learning, IT investments, IT portfolios, organizational change, the role of CIO, and more. This course can also be completed as a part of IUx's Information Systems MicroMaster's program, which includes three graduate-level courses.
Health Informatics and Technology in Decision Making Course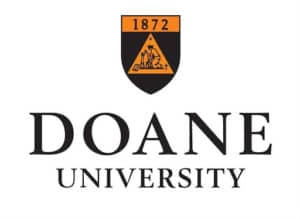 EdX's Health Informatics and Technology in Decision Making course is sponsored by DoaneX. Participants complete this self-paced course at their own pace over a three week period. Students can expect to learn more about health informatics' effects on public and population health, emerging trends in health informatics, using informatics to evaluate current healthcare practices, and how health informatics is utilized around the world.
The Health Informatics and Technology in Decision Making course is free. Still, a verified certificate can be purchased for $149 or taken as a part of the Health Administration MicoMaster's program for less than $1,500. Prerequisites for this course are a bachelor's degree or a minimum of five years of work in a healthcare-related field and a basic understanding of medical terminology. Students who choose to complete the entire MicroMaster's program can apply to complete their MBA online for less than $11,000.
Information Technology Foundations Course

The Information Technology and Foundations course offered through edX is sponsored by WGUx. This self-paced, six-week course takes a closer look at the various functions and roles of IT as a discipline. Students can expect to come away with a better knowledge of the role of IT systems in converting data to organizational knowledge, the fundamentals of software development, different types of software in the computing environment, basic computer hardware functions, security associated with networks, the relationship between software and its environment, and more.
Over 7,500 participants have already enrolled in this free course. Students can also choose to take the Information and Technology Foundations class as a part of the Introduction to Information Technology Microbachelor's program, which includes IT Foundations, Network & Security Foundations, and Scripting & Programming Foundations for less than $1,000. These courses can easily be transferred into college credit for several universities like Western Governors University.
NetCom Learning Webinars

NetCom Learning offers several monthly live webinars that are free of charge. The webinars are hosted by top companies like Microsoft, AutoDesk, Citrix, Cisco, ITIL, and the Project Management Institute. They are taught by certified instructors with the goal of helping IT professionals stay up to date on the latest technology, business trends, soft skills, and business productivity practices. A few of the upcoming webinar topics are Data & AI, Design & Multimedia, Business Process, Application Development, Cloud, and Business Process.
The NetCom website itself also serves as a useful tool for those in the IT industry. There are on-demand courses, a comprehensive e-learning library, certifications, and trainings. Some of these resources are free of charge, while others do have a fee. Information is easy to find and broken down by either vendors, products, or practice areas. A few of the areas included are Cloud, security, networking, design & multimedia, data & AI, business processes, business leadership, and application development.
Strategic Applications of IT Project & Program Management Course


The University of Washington sponsors edX's Strategic Applications of IT Projects & Program Management course. Nearly 20,000 students have already enrolled and participated in this six-week class. At the end of the course, students will be able to confidently explain reasons that organizations use project management to deliver business value; understand the difference between iterative, predictive, and Agile-based life cycles; the effects of organizational culture on project managers; and the relationship between projects, portfolios, and programs. The class is considered introductory level, and students have the ability to work through the course at their own pace with a suggested three to five hours a week set aside to complete assignments.
The Strategic Applications of IT Projects & Program Management course can either be completed for free, purchased as a single certificate, or bought as a bundle in the IT Project Management Professional Certificate. The Professional Certificate option is less than $600 and includes Strategic Applications of IT; Leadership & Management for PM Practitioners in IT; and Portfolio Management, Governance, & the PMO.
Next Steps
The IT industry is constantly evolving. Staying on top of the latest trends is an essential part of an IT manager's job. Podcasts, work at your own pace, courses, webinars, and tech-focused blogs like those on this list are all an excellent and budget-conscious way to sharpen your skill set. Many of the free courses included within this list can be transitioned into either a verified certificate, professional certificate, or even used towards college credits with participating universities.
Any of the options in our Free Resources for IT Managers article are an excellent way to continue your education. Still, you can also learn more about working towards a degree on our list of the Best Online MBA's for IT Managers and Best Degrees to Become an IT Manager.
You may be wondering what the pay is like and whether it is worth investing in a further degree within the field of IT management. According to the BLS, the median pay for information systems managers is $146,360, and the highest 10% of IT managers earned over $208,000 each year. A minimum of a bachelor's degree is typically required for even entry-level positions. Still, those who earn the highest paychecks often have graduate-level degrees that showcase their expertise in the field.
As we have said before, it is critical for current and prospective IT Managers to stay up to date on the IT world. The good news is that there are multiple places to take the next step in furthering your education. Which is yours?
Related Resources:
Best Online MBA Programs for Non-Business Majors
Best Online Master's in IT Management
Online Information Technology MBA Ranking
Online Master's in Engineering Management
Ultimate Guide to Becoming an IT Manager
Best Online MBA Programs for IT Managers
Best Degrees to Become an IT Manager