This list of the Best Online MBA programs for IT Managers will make it easy for you to find a specialization that is the right fit for your career goals. The field of IT Management is vast, and earning an online MBA is a great way to both broaden your skill set in a business sense and also niche down from a technical standpoint. Cybersecurity, information technology management, management information systems, and leadership are just a few of the many options available within this diverse industry.
IT management is a high-demand field that will continue to grow as society becomes more and more dependent on technology. Both businesses and consumers use technology on a daily basis, and IT managers are needed to make sure that their data is kept safe and that the interface experience runs smoothly. IT management requires that professionals have a strong understanding of both how to work with people and computers.
According to the Bureau of Labor and Statistics, IT management will see a 10% increase in available jobs and nearly 50,000 more positions opened up by 2029. IT managers generally have an entry-level education of a bachelor's degree, and even with that, the median salary for these positions is $146,360, with upper management positions paying even more. Earning an online MBA in the IT management industry is an excellent way to show potential employers that you have the interpersonal, business, and technological know-how to run their company.
Online MBA in Computer Information Systems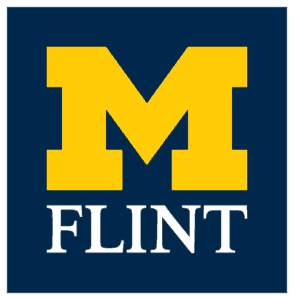 An online MBA in Computer Information Systems, like the one offered by the University of Michigan-Flint, is a clear choice as an option to continue your education. The combination of business material with emphasis on CIS makes this degree approachable to those who are interested in leveraging business technology rather than building it.
Business course work focuses on key skills such as marketing, leadership, and finance. The Computer Information Systems courses give students a well-rounded knowledge of the technical side of this career path, without needing to be a tech expert. These skills come together well to help companies create a better experience for those who use their technology through improving communication, increasing efficiency, boosting production, and enhancing customer relations management. This degree's foundational business components are ideal for anyone wishing to work in the tech field while still interacting with people.
Online MBA in Cybersecurity

Earning an online MBA in Cybersecurity is a smart decision for those who are looking for an in-demand position within the business or technology sector. In today's digital society, nearly every industry utilizes technology in one way or another. Because of this, it is essential for businesses to protect their own information, as well as their customers' data.
An MBA with a concentration in Cybersecurity allows students to grow their knowledge of foundational business concepts while also learning how to utilize the latest Cybersecurity technology. Both of which are skills that are indispensable in the modern workplace. A few of the skills that are often mastered through an online MBA in Cybersecurity, like the one at Grand Canyon University, are complex problem-solving, advanced business strategy, critical application analysis, business growth planning, and best-practices in Cybersecurity research. Completing this degree online gives those who are already working professionals the flexibility to work towards their goals at their own pace.
Online MBA in Information Security Management


An online MBA with a concentration in Information Security Management gives IT professionals the skills and knowledge to ensure that their company has a modern and effective information security management system. Students in these programs often learn how to identify potential cybersecurity threats, perform risk assessments, and develop security management solutions. They also advance their skills in problem-solving, leadership, management, communication, teamwork, and complex problem solution and analysis. According to the BLS, Information Security Analysts can expect to earn a median salary of $99,730 per year. This position is also expected to have a 31% growth rate over the next ten years, which is significantly higher than in most fields.
Combining a business degree with the technical aspects of information and security management is a strategic decision that sets graduates apart. Not only does an MBA in Information Security Management, like the one at the University of West Florida, look good on a resume, but it also prepares students for leadership roles within any company that utilizes technology.
Online MBA in Information Technology Management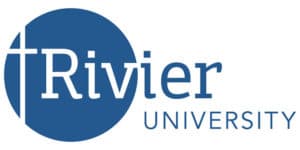 An online Master's of Business Administration in Information Technology Management prepares students for careers as business systems analysts, desktop security managers, resource managers, IT directors, computer systems managers, and more. Those who complete a program like Rivier University's online MBA in IT Management will gain a deep understanding of core business functions such as accounting for managers, strategies of innovation, database management systems, computer security, and project management. Students typically complete this type of degree in about two years. However, there are programs that offer accelerated formats or part-time formats that allow you to take up to five years to complete coursework.
Regardless of the timeline, earning an online IT Management degree with an MBA is an accessible choice for busy working professionals who want to improve their knowledge of information technology and build upon their fundamental business skill set. It's one of the best online MBA programs for IT managers. Graduates are assets to companies of any size and have the ability to lead teams in virtual environments, enhance and manage computer security, and maintain database management systems.
Online MBA in Leadership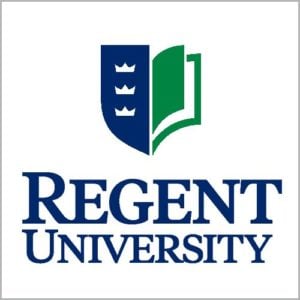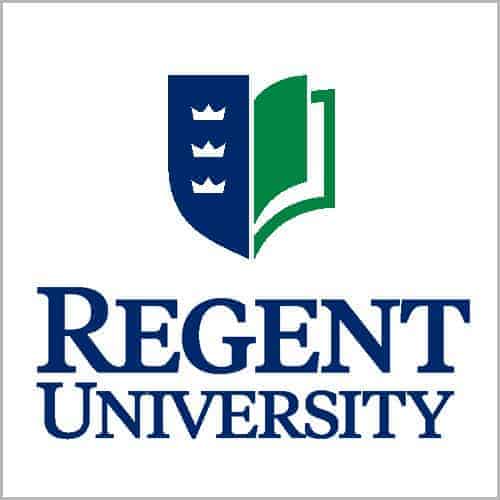 Those who are already well versed in the IT profession may want to consider earning an online Master's of Business Administration in Leadership. Students who complete a Leadership MBA, like at Regent University, will take courses like Managerial Economics, Corporate & Personal Ethics, Managing People, Business Planning & Launch, and Corporate Accounting. This content builds upon foundational business knowledge and prepares students for top roles within organizations.
IT managers can benefit from this degree if they hold extensive knowledge of the technology side and would like to improve their overall communication, teamwork, and leadership toolbox. The majority of leadership based MBA's give many hands-on opportunities for networking, group projects, internships, professional development training, and more. All of these activities are useful in cultivating useful skills that can be transitioned into any industry or organization. IT professionals who plan to apply for top positions can't go wrong with an MBA in Leadership.
Online MBA in Management

Online Master's of Business Administration in Management programs are easy to find. But it is important to remember to look for high-quality programs with accreditation like the OMBA offered through Charleston Southern University. Being an IT manager is as much about technology as it is interpersonal skills. An MBA in Management can help those who already have a strong understanding of technology to build on their communication, leadership, and managerial skills.
A few of the common topics covered within an online Master's of Business Administration in management are financial management practices, strategic planning & analysis, advanced managerial accounting, strategic marketing, and international business and trade. MBA's in Management focus on many of the facets of traditional MBA's but involves teamwork projects, case studies, lectures, and more that address these subjects from a manager's perspective. This aspect of the program is what makes it ideal for IT managers.
Online MBA in Management Information Systems

Students who earn an online MBA in Management Information Systems will be ready to lead their organizations in telecommunications, database administration, the latest internet technology, system design & analysis, and overall strategic decision making for information systems. Career paths for those in this field often include important positions such as information technology directors, systems architects, chief information officers, chief technology officers, and information systems consultants.
Online MBA in Management Information Systems students can expect to improve their skills in the areas of data models & structures, project management, organizational development, system analysis & design, and financial data for decision making. This sector of the IT industry is expected to see a 10% growth between 2019 and 2029. The average median salary in this field is $146,360. Information systems managers are highly regarded within companies and organizations due to their broad skill set. An online MBA in Management Information Systems, like the one at Fort Hays State University, helps students to bridge the gap between their technology know-how and business knowledge.
Online MBA in Software Engineering

Earning an online Master's of Business Administration may not be the first graduate-level degree that comes to mind for those in the field of software development. But IT managers who are looking to move into high-level roles like CTO, CIO, or CDO would be smart to consider earning an online MBA with a concentration in Software Engineering.
The benefits of an MBA aren't only tied to those in traditional business roles. Mastering skills such as marketing, critical thinking, conflict resolution, leadership, and communication is something that will bulk up any resume. The addition of a Software Engineer specialization, like at Carnegie Mellon University, allows students to build on their technology skills as well. A few of the courses that may be included within this specialization are Engineering Secure Software Systems, Principles of Distributed Software Systems, Operating Systems & Systems Programming, and Software Design & Process. Earning an MBA in Software Engineering shows potential employers that you have mastered the technical skills of software, as well as the business and leadership skills needed to succeed in top positions.
STEM MBA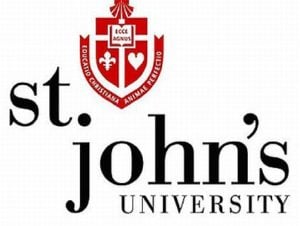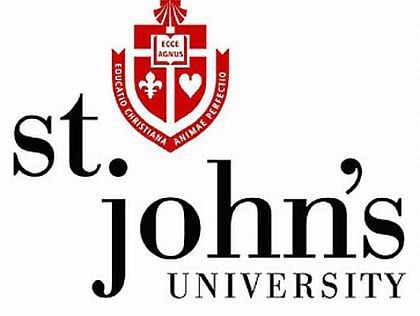 Online STEM MBAs, like the one offered by St. John's University, are designed for those in a variety of technical and analytical roles like IT management. The STEM curriculum allows students to utilize data, analytics, and technology to solve complex business issues and make highly informed business decisions.
STEM MBA's typically put a very strong focus on preparing students for the increased need for the ability to apply scientific and quantitative methods to today's multi-faceted business challenges. Some of the goals of STEM MBA's are the ability to demonstrate mastery in FinTech, information systems, business analytics, finance, sustainability, risk management, and more. This is accomplished through rigorous courses such as Advanced Managerial Statistics, Decision Science & Spreadsheet Modeling, Big Data & Data Mining, Advanced Computer Applications for Business, and Database Management. An Online STEM MBA shows employers that, along with technical skills, you are also able to think critically, adapt to change, and solve complex problems from a technical and business standpoint.
Online MBA in Systems Engineering & Management

Busy IT professionals can earn an online Master's of Business Administration in Systems Engineering & Management on their own schedule. The Systems Engineering & Management concentration generally covers topics like risk analysis, complex systems, system evaluations, project management, or system design. This, combined with the broad nature of an MBA, makes those who complete this degree path set up for high-level positions in a variety of fields like healthcare, defense, information technology, and more. Students can find one of these unique and exciting degrees at the University of Texas at Dallas.
Most online MBA programs can be completed within one to two years and offer flexible formats to accommodate professional responsibilities. According to Payscale.com, the average salary for systems engineer managers is $138,039. Some of the notable employers for these types of positions include Amazon, UTC Aerospace Systems, Boeing, and Lockheed Martin. The business and leadership skills developed by top online MBA programs can be utilized in any industry, including the vast options within IT management.
Next Steps
There are many options within the technology field. Still, an online Master's of Business Administration brings together business foundations, communication, teamwork, and networking so that the technology skills that IT professionals have can be utilized to the best of their ability. Many top management positions require not only an expansive understanding of their particular field but also how to work with people. Combining an online MBA with a technology-based concentration utilizes both of these skill sets and helps IT managers stand out in a fast-paced industry.
As you are looking for positions, keep in mind that the largest employers for IT managers are in the fields of computer systems & design, finance & insurance, information, management of companies, and manufacturing. Some of the positions available include chief information officers, chief technology officers, IT directors, and IT security managers. These positions are utilized throughout industries across the world.
Considering earning an online MBA is a great step for those who are already busy working professionals. Finding a concentration from our Best Online MBA Programs for IT Managers list is a way to move towards a goal of IT management. If you are already in the IT world and not ready for a master's degree, check out our list of the Top Free Resources for IT Managers. There is always a next step. You just need to find yours.
Related Resources:
Best Online MBA Programs for Non-Business Majors
Best Online Master's in IT Management
Online Information Technology MBA Ranking
Online Master's in Engineering Management
Ultimate Guide to Becoming an IT Manager
Best Free Resources for IT Managers
Best Degrees to Become an IT Manager
Fastest Online MBA Programs
Best 1-Year Online MBA Programs