Because the IT field is so broad, it can be difficult to know what degree to look for. Our Best Degrees to Become an IT Manager list is made up of several of the most sought after undergraduate and graduate degrees in the IT industry.
Those entering into the field of IT management can feel confident in their job security because as the use of technology rises within all industries, so does the need for educated professionals in this area. In fact, the field of information technology is set to grow exponentially in the future. The Bureau of Labor and Statistics shows that the IT management industry will see a 10% increase in available jobs and nearly 50,000 more positions opened up by 2029. Organizations and businesses big and small utilize IT managers' areas of expertise to safeguard their data, streamline digital systems, create and update software, train employees on new technology, and more. IT managers must be able to understand the technology and communicate well with company leaders and coworkers.
Earning an IT degree sets students up for positions in information technology management, cybersecurity, leadership in technology companies, human resources, and management information systems. Majors for undergraduates and areas of concentration for graduate work allow students to earn a degree in IT while focusing on an area of great interest as well. This also builds confidence and creates a broad skill set that can be applied to many industries and positions.
Bachelor's in Computer Science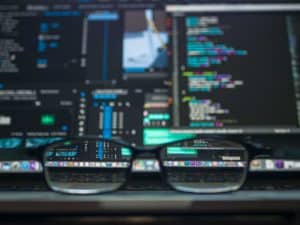 A Bachelor's in Computer Science can open the doors for IT professionals to become computer network architects, information research scientists, computer system analysts, and more. The demand for technology is increasing every day, as is the need for highly skilled technology professionals. In fact, the BLS expects a 16% growth rate for computer and information research scientists from 2018 to 2028. Not only is this field in demand. It also pays well with an average median salary of $122,840 per year.
A Bachelor's in Computer Science trains students on the ins and outs of writing code in various programming languages, developing computer software, and solving complex computing issues. Most undergraduate CS programs also offer majors or areas of concentration in areas like software engineering, information security, or data analytics. Bachelor's of Computer Science can be earned as either a Bachelor's of Science or Bachelor's of Arts. The majority of IT professionals choose a Bachelor's of Science, but a Bachelor of Arts sometimes includes more elective credits and a foreign language component, which can be beneficial for management positions.
Bachelor's in Information Technology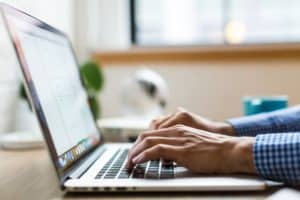 Earning a Bachelor's in Information Technology sets students apart from those who work in IT positions that only require a certificate. According to the BLS, professionals with bachelor's degrees in this in-demand field earn about $30,000 more per year than those who only have a certificate. Some positions that a Bachelor's in IT prepares students for are mobile developer, network administrator, software developer, computer systems analyst, database administrator, or computer programmer.
Information Technology covers many facets of the technology industry, from everything to software engineering to technical support positions. Those with an IT degree are prepared to assist businesses in any industry with building communications networks, creating databases, safeguarding company and consumer information, and assisting staff or customers with technical issues. These opportunities are available in both the public and private sectors and offer above-average pay. Within most Bachelor's of Computer Science, students can also choose concentrations that allow them to dial in their skills on hot topics like IT management, programming and software development, telecommunications, or cybersecurity.
Bachelor's in Management Information Systems
A Bachelor's in Management Information Systems helps students to improve their problem-solving and programming skills. This is an excellent choice for those who plan to look for careers as software developers, computer systems analysts, systems engineers, or database administrators. IT managers with a background in Management Information Systems can help businesses analyze their finances, customers, employees, and processes in order to make strategic business decisions.
This degree focuses on training students to look at technology, processes, and people from an organizational standpoint. They also learn about up to date hardware and software resources that companies can utilize to track and analyze their data. Earning a Bachelor's in Management Information Systems is an informed decision because this field is expected to grow by 11% between 2018 and 2028. A few of the topics that are often covered in BMIS degrees are project management, web analytics, basic programming, information assurance systems, and systems analytics & design.
Master's in Cybersecurity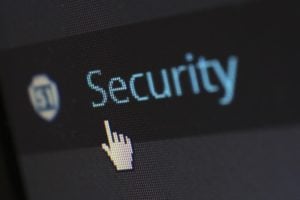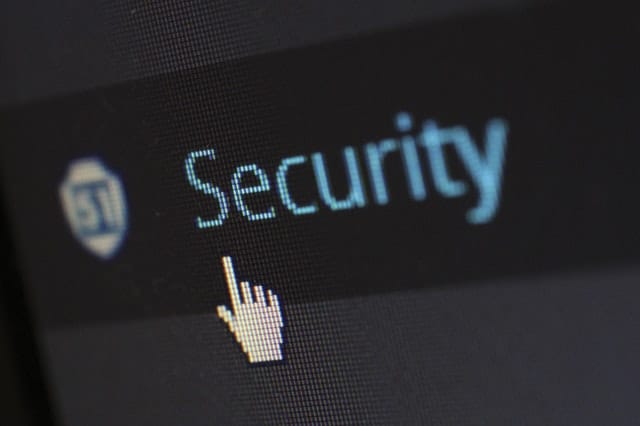 In today's technologically advanced society, nearly every industry utilizes technology. It is essential for businesses to protect their customers' data and maintain a safe digital platform for their company's information as well. A Master's in Cybersecurity gives students the skills needed to set themselves up as experts who can lead in this area.
One option is a Master's of Business Administration with a specialization in Cybersecurity. This degree includes aspects that improve technical skills but also teaches relevant business topics like leadership, business strategy, growth planning, problem-solving, management, and communication. This combination of up to date technology know-how and excellent interpersonal skills is a benefit to businesses from all industries. Many professionals who already work within the IT industry choose to complete their Master's in Cybersecurity online. Finding an accredited online program is a way to maintain your current responsibilities while working towards your larger career goals.
Master's in Information Technology Management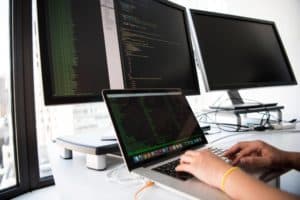 Earning a graduate degree in Information Technology Management sets graduates up for positions as desktop security managers, business systems analysts, resource managers, computer systems managers, IT directors, and more. A Master's of Business Administration in IT Management can help students gain a foundational understanding of complex business functions like strategies of innovation, accounting for managers, database management systems, project management, and computer security.
Master's in Information Technology Management degrees usually take about two years to complete. However, many programs offer accelerated and part-time formats that can accommodate unique scheduling needs. Part-time options and online degrees often give students the ability to take up to five years to complete coursework. Earning a Master's in IT Management is a great investment for IT professionals who want to improve their knowledge of information technology and show that they are ready to progress in their field. It's one of the best degrees to become an IT Manager. Companies and organizations of any size can benefit from the skills gained through a MITM degree.
Next Steps
For those who are just beginning their educational journey completing a certificate or associate's degree is a smart first step. However, earning a bachelor's or master's degree can lead to an immense increase in pay and opportunities for those in the field of information technology. Some of the higher-level positions available to those with degrees include IT directors, chief information officers, chief technology officers, and IT security managers. The programs included on our Best Degrees to Become an IT Manager list are options that offer many career directions. According to the BLS, the industries that utilize IT managers the most are finance & insurance, information, management of companies, computer systems & design, and manufacturing.
As you consider what programs to pursue, consider one that also focuses on business, such as an MBA with a concentration in an IT field, as a strategic choice. These degrees improve career-specific technology skills but also reinforce business foundations like communication, networking, teamwork, marketing, finance, and more. If you would like to learn more about online MBA options in the IT field, check out our Best Online MBA's for IT Managers ranking.
IT manager's skills can be utilized by companies, industries, and organizations across the world. IT managers with advanced education and training are trusted advisors who help direct the installation of new software, analyze the cost and benefits of new projects, assess their company's technology needs, and manage other IT professionals. IT managers must also stay on top of the latest technology trends and share those trends with their employers. You can check out our Top Free Resources for IT Managers to start learning for free today!
Related Resources:
Best Online MBA Programs for Non-Business Majors
Best Online Master's in IT Management
Online Information Technology MBA Ranking
Online Master's in Engineering Management
Ultimate Guide to Becoming an IT Manager
Best Free Resources for IT Managers
Best Online MBA Programs for IT Managers