Scholarships in Alabama are key to helping Alabama students make the most of their lives. When applying for scholarships, you'll want to consider the different categories of scholarships. Alabama merit scholarships focus on grades or community service and are awarded to the students who are most qualified to receive the scholarship. An Alabama academic scholarship considers your GPA, but they may also consider the difficulty of classes (including AP classes) and any significant individual projects you have completed.
If you're not sure about whether you'll qualify for Alabama merit scholarships or Alabama academic scholarships, it's important to remember that there are other Alabama scholarships for high school seniors. If your grades aren't as high as you would have liked during high school, don't worry- you'll still probably be able to get some Alabama scholarships for high school seniors. Many organizations that award scholarships to students who want to get their college degrees focus on areas other than grades. Weird scholarships in Alabama are numerous. There are weird scholarships in Alabama for everything from budding greeting card artists to people who hope to become Christmas tree farmers.
College Consensus editors want to help you get your search for Alabama scholarships going. Scholarships are presented simply in alphabetical order by title.
1
Alabama Concrete Industries Association Foundation Scholarship
The Alabama Concrete Industries Association Foundation (AICF) scholarship assists college seniors who are pursuing degrees in building sciences, engineering and architecture at a college or university in Alabama. Students must be U.S. citizens and residents of Alabama.
Presented by the Alabama Concrete Industries Association Foundation created in 1993, the fund has two scholarships to award every year honoring one of the industry's most promising leaders. Awards of $8,000 each are presented each year in memory of David F. Wright who was killed in a plane crash, and a $5,000 scholarship each year in memory of Sam Reed, which was established in 2017 to honor and remember Sam, a great leader and past board chairman.
Students receiving the Sam Reed scholarship must attend Auburn University. This is just one of the Alabama scholarships available to students pursuing higher education in this specialized field.
2
Alabama Student Assistance Program (ASAP)
The Alabama Student Assistance Program is part of the State of Alabama's Financial Aid Programs. A need-based grant, eligible undergraduate students can receive between $300 and $5,000 each academic year. Students must have a FAFSA on file before determining eligibility. The form should be filed starting October 1 of each year. Over 80 Alabama institutions participate in this program. Students are identified by the administration based on the information provided on the FAFSA and additional information that may be required to verify student status.
Designed in part by the Alabama Commission on Higher Education (ACHE), the overall goal is to help students access the funds needed to pursue higher education. A part of a larger network of financial assistance for students, these Alabama scholarships and grants are slated for students who need the help to be able to afford attending a college or university.
3
Cabaniss, Johnston Alabama Law Foundation Scholarship/Alabama Law Foundation Scholarship
The Cabaniss, Johnston Alabama Law Foundation Scholarship assists promising second-year law students already excelling in their studies. Applicants must be residents of Alabama and be able to prove residency. The scholarship is renewable each year with certain criteria being met. Applicants must sign up via the Alabama Law Foundation portal with an email address and creation of a password, or for applicants who are reapplying, use the account information that was already set up in the system. These scholarships are awarded on an annual basis, with applications due the first Friday in June.
Administered by the Alabama Law Foundation, the goal is to assist law students who want to make a positive impact on society and make strides in the name of justice. The scholarship was endowed in 1987 by the Cabaniss Johnston Gardner Dumas and O'Neal law firm and is recognized as one of the premier scholarships in Alabama for law students.
4
The David Womack Memorial Alabama LGBT Scholarship
The David Womack Memorial Alabama LGBT scholarship is granted to lesbian or gay undergraduate Alabama residents who are dedicated to learning, improving the world and the causes of justice and equity. This scholarship can be utilized at any accredited college or university in the U.S. Applicants must write an essay and discuss personal goals for the future, education history and background. Proof of acceptance and attendance to the college or university is also required. Applications are due June 30th. Awards are $1,000.
Established in memory of David Womack, the purpose of the scholarship is to exemplify his memory. As one of the founders and supporters of the GLBT/Socialist/Anarchist bookstores in Huntsville, he was a tireless advocate for freedom, and admired those willing to take chances. It is one of three under the David Womack scholarships for Alabama students.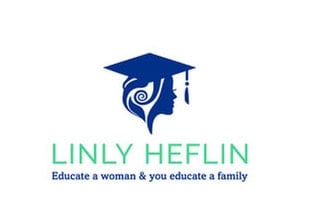 The Linly Heflin Scholarship was designed to assist the women of Alabama seeking financial assistance to help in obtaining their undergraduate degree. The scholarship is open to high school seniors and may be received throughout the junior year of college. Applicants must be U.S. citizens and residents of Alabama with plans to attend a four-year college or university in Alabama; and have documented financial need. A minimum 2.5 GPA is required and must be maintained.
The scholarship funds $9,000 per year. All scholarship funds must be used within a five-year period and are not eligible for post-graduate studies. These funds may be disbursed consecutively based on meeting renewal requirements. Application deadline is in January of each year. Provided by the Linly Heflin Foundation in memorial of Linly, the scholarship is based on Linly's courage and ability to take care of others. For more information on our organization and it's history, please visit our website.
Are There Scholarships for Minority Students in Alabama?
If you're an Alabama resident who identifies as part of a minority group and you're interested in going to college to further your education, there are scholarships specifically for you. Many of these scholarships are available from the University of Alabama (Roll Tide!). The Gates Millenium Scholars Program is an Alabama minority scholarships program that provides funding for undergraduate and graduate students who are part of minority groups. The program provides 20,000 scholarships each year to students of color who want to further their education. 
The National Hispanic Scholarship Fund provides financial help to Hispanic students who are interested in getting their degree. These scholarships are competitive, and they're available to students at all levels of education, from those considering going to college to people who are working toward their doctorate degree. If you're a student who is of Native American descent (at least 25% Native American lineage), it's a good idea to look at the scholarships offered by the Bureau of Indian Education. There are many grants (non-competitive, based solely on financial need) and scholarships (competitive, based on merit and sometimes financial need) available to you. 
Biggest Scholarships for Black and African-American Students
Biggest Scholarships for Latino and Hispanic Students
Do Scholarships in Alabama Have an Application Fee? 
Applying for scholarships can feel frustrating, especially when you're looking for scholarships to help you financially, and you find that you have to pay an application fee to apply. Good news- there are many free scholarships in Alabama that do not charge you an application fee. Whether you're pursuing your degree at the undergraduate or graduate level, there are many free scholarships in Alabama that are accepting applications. 
When applying for free scholarships in Alabama, make sure you check out the details of the scholarship so you understand how the aid could impact you if you win. Some scholarships are awarded on a one-time basis, while others are renewable, year after year, as you work your way through school. Some scholarships require that you keep up certain standards (such as community service or a certain grade point average) to keep renewing the scholarship. Others require something as simple as a thank you note to the person responsible for providing the funds for the scholarship. 
If you find a scholarship you'd like to apply for has an application fee that you can't afford, it's always worth reaching out to the organization providing the scholarship to ask for an application fee waiver. Many organizations are happy to provide such a waiver upon student request. 
Do I Have to Live in Alabama to Get a Scholarship for Alabama Students?
The answer to this question is a bit complicated: sometimes, students who live outside of Alabama can get scholarships for Alabama students. If you're interested in scholarships for Alabama residents, but you live out of state, you have a few options. When you move to Alabama for school, you can make your school address your permanent address, which can make you eligible for scholarships for Alabama residents. Some schools provide scholarships for students who are coming from out of state. Alabama out of state scholarships are not as easy to come by as in-state scholarships. 
If you're interested in Alabama out of state scholarships at the University of Alabama, you have options. The U of A's Alabama out of state scholarships are large, merit-based, and can help you pay out of state tuition more easily than if you were to try to do so without financial aid. If you're an out of state student who is struggling to pay tuition, it's a good idea to make an appointment with your school's financial aid office so that you can learn more about all of the options available to you.
Related Rankings:
Best Online Colleges in Alabama
Best Online MBA Programs in Alabama