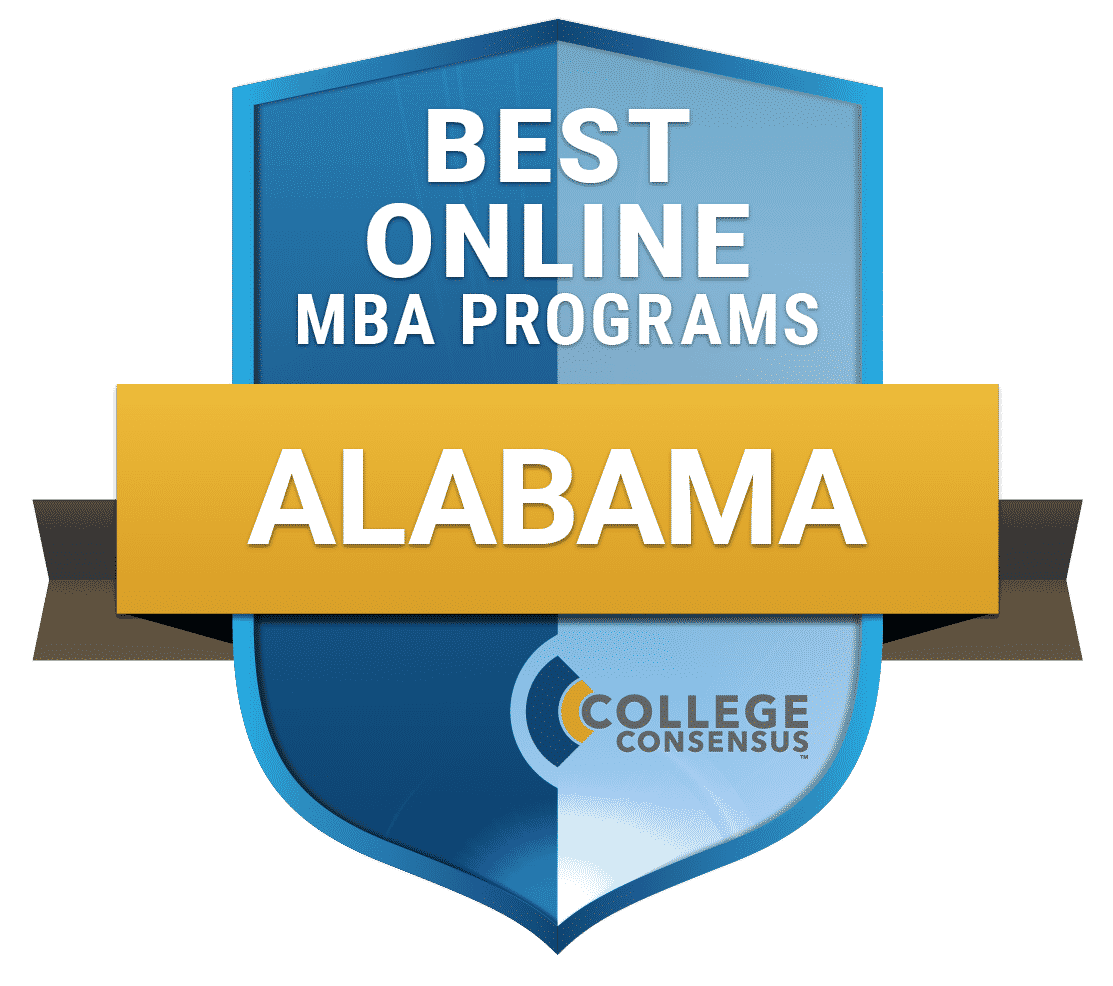 Known by many as a deeply southern state of the United States, Alabama is full of rich southern traditions. It may be surprising to some that the state of Alabama has contributed to many innovations in technology and manufacturing, which have been a great benefit to the United States and the world as a whole. One important piece of space trivia that one should know is that the first rocket used to put a man on the moon was made in the state of Alabama. The same tenacity and innovation that helped put a man on the moon is apparent in the state of Alabama when looking at the excellent universities and colleges that offer the innovative and impactful online MBA.
In the early sixties, President John F. Kennedy famously challenged the United States space industry to work hard and get an American astronaut to the moon by the end of the decade. While it may have taken NASA to use Cape Canaveral in Florida as a launch pad and training facility and Houston, Texas as Mission Control, the city of Huntsville, Alabama was also called in to make history happen in 1969. That is the exact location where the Saturn V rocket was designed and built. This rocket would be responsible for making Neil Armstrong's historic walk on the moon a reality for NASA and would put the United States ahead of all other countries in the space race.
Alabama is the only state in the U.S. "with all major natural resources needed to make iron and steel. It is also the largest supplier of cast-iron and steel pipe products." And it is also a state which features some of the most respected and high-quality online MBAs in the nation. While some of the most reputable universities in Alabama predate many of its western counterparts by a hundred years or more, these schools have recently designed online degrees in leadership and business that have much to offer the distance learner.
The Online MBA
It has never been an easier time to pursue an online MBA in Alabama, as many of the state's top business schools make the acceptance process simple and fluid. Most programs simply require applicants to submit past academic and professional experience records in order to get the process started. Students lacking the GMAT or GRE will be happy to know more and more business schools are offering GMAT waivers than ever before. Some programs also offer mentor-type relationships between staff and students and have redesigned curriculum structure to accommodate the distance learner with cohort-based opportunities.
This graduate degree that accommodates business leaders with online coursework is the perfect answer for students with questions on how to get ahead in business. All types of organizations these days, from governmental to non-profits and more, are led by properly trained management professionals. These leaders know how to make tough decisions, lead organizations through change, and communicate well to colleagues and customers on a global level. Here are the five best online MBA programs in Alabama that you won't want to pass on.
Methodology
To find the best Online MBA programs in Alabama, 570 US-based online MBA programs were examined and ranked upon their location, affordability, reputation, and convenience.
Affordability
Each online MBA program was assessed and the base tuition was calculated for the entirety of the degree, excluding fees, books, or lodging. All tuition information came from each program or university website. The Affordability Score is the base tuition inverted and placed on a 100-point scale, which attributes to 33% of the final ranking score.
Reputation
The reputation for each degree was calculated by data from leading national MBA ranking sources: Businessweek, US News and World Report, and The Economist. Each ranking was converted to a score on a 100-point scale, and then all scores were then averaged to find a balanced reputation consensus. This averaged Reputation Score was placed on a 100-point scale and attributes to 33% of the final ranking score.
Convenience
The convenience of each online MBA was is based on if it has a 100% online format with no campus requirements and if the GMAT/GRE admission requirement is waived or omitted. This Convenience Score attributes to 33% of the final ranking score.
1
Auburn University at Montgomery
College of Business

The College of Business at Auburn University at Montgomery provides the top online MBA program in the state. One of the business school's highest priorities for this online MBA is to equip distance learners for high-level positions in business and make graduates more marketable once this 30-credit hour degree has been completed. There are just ten courses included in the program's curriculum. Strategic Analysis for Competitive Advantage, Information Resource Management, Marketing Management, Managing People, Managerial Applications of Accounting Information, Financial Valuation: Models and Applications, and Business and Administrative Communication are some of the courses included in this distance degree, which has been found to be the best of the best in Alabama. This online MBA offers incredible value as the tuition rate of the degree is much less than $15,000. The business school at Auburn University at Montgomery offers a GMAT waiver for qualified students, which can save time and money when it comes to gaining admission into this exemplary online MBA.
Affordability Score: 99.69
Convenience Score: 75.00
Reputation Score: 100.00
2
Michael E. Stephens College of Business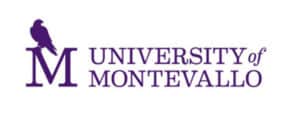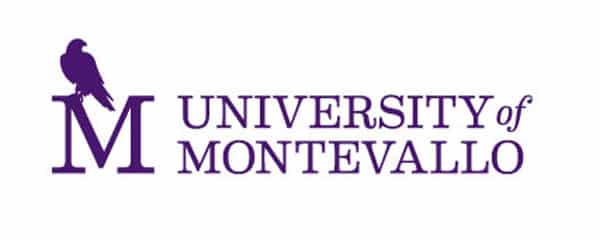 The University of Montevallo offers an online MBA at the Michael E. Stephens College of Business. This exemplary online MBA is regarded as the flagship degree for the business school. It holds AACSB-International, a business accreditation which ranks as one of the best in the world. The tuition rate of this program is under $15,000, and students will never be required to visit the school's campus in Montevallo, Alabama at any time during the program's duration. The Michael E. Stephens College of Business lists a GMAT test score as an admissions requirement yet cites that students with a higher-level degree will be exempt from this requirement during the acceptance process. Distance learners can expect to satisfy all needs for this degree in just two calendar years while taking classes as a part-time student. Core courses within the 30-credit hour degree include Current Issues in Accounting, Managerial Economics, Civilization, Society, and Organizations: Issues and Ideas, Marketing Management, Financial Management, and Leadership of Human Resources and Organization Development.
Affordability Score: 98.71
Convenience Score: 75.00
Reputation Score: 100.00
3
University of North Alabama
College of Business

An online MBA with specializations in Executive, Information Systems, Health Care Management, Accounting, Global Business, Sales and New Business Development, Finance, Project Management, ERP Systems using SAP, and Human Resource Management is offered at the University of North Alabama's College of Business. For just over $15,000 in tuition, a distance learner interested in being equipped for a career in management can pursue this stellar program that is backed by the business school's business accreditation through the AACSB-International. Students with at least four years of professional work or entrepreneurial experience have the option of waiving the GMAT test score reporting during the admissions process. The business school requires students needing to report a GMAT score to have a score of at least 450. With the main campus in Florence, Alabama, the University of North Alabama dates back to 1830. The current student enrollment at UNA is 7,488, and the university features undergraduate and graduate programs.
Affordability Score: 95.28
Convenience Score: 75.00
Reputation Score: 100.00
4
Brock School of Business


Samford University's Brock School of Business delivers an online MBA with a focus in Entrepreneurship, Marketing, and Finance. The business school offers several convenient options for the distance learner, including a GMAT waiver during the application process for students who meet the requirements. A hybrid experience for coursework is provided to students who can attend evening classes at the university in Birmingham, Alabama. Students also have the option of taking 100% of the program's courses online through distance learning. Managerial Communications and Analysis, Managing Corporate Integrity, Accounting for Decision Making, Operations Management, Economics of Competitive Strategy, Marketing Strategy, Managerial Finance, and HR and Organizational Management are just some of the top-shelf courses provided within this 100% online MBA at the Brock School of Business. The tuition rate for this program sits at just over $30,000. Samford University dates back to 1841, and today over 5,600 students are seeking degrees there at the undergraduate through doctoral levels.
Affordability Score: 79.40
Convenience Score: 75.00
Reputation Score: 100.00
5
Jacksonville State University
School of Business & Industry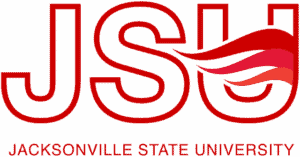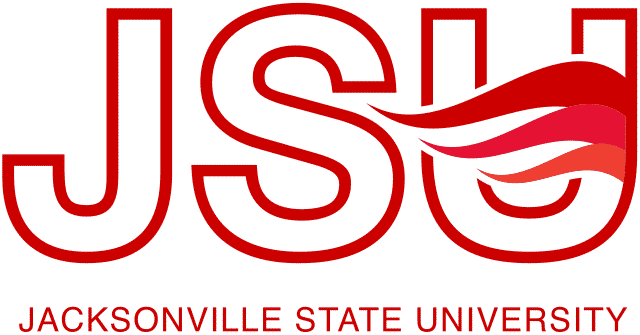 An online MBA with an Accounting emphasis or delivered as a general MBA is provided at the School of Business & Industry at Jacksonville State University. The business school is aware not all of its applicants will have a business undergraduate degree. Students lacking this type of education are free to apply, yet may be subject to up to 27 hours of leveling courses before they are approved to work through core courses. Students with the proper academic experience can graduate with the general online MBA by taking just 30-credit hours, and those seeking the Accounting concentration will graduate with 33-credit hours completed. The AACSB-International grants the School of Business & Industry its excellent business accreditation. The tuition rate for this wonderful online MBA in Alabama is well below $15,000. Students may wish to take all courses within this degree online, with no campus visits to Jacksonville State University, while those with access to the school have the option of taking classes there for a hybrid degree. Campus visits by online MBA students have been found to help with networking with fellow students and business school leaders.
Affordability Score: 100.00
Convenience Score: 50.00
Reputation Score: 100.00
What are the leading industries in the state of Alabama?
Alabama's current industries not only have some very deep roots, but they're also spread out and diverse due to years of impressive development and growth. While many consider a southern state like Alabama to be nothing more than an agricultural economy, a quick look into the state's thriving industry paints a much broader picture than tobacco farming and beef production. From automotive and aerospace to medicinal and technology innovation, Alabama has capitalized on its foundation and expertise across a multitude of industries to firmly root itself as one of the top five business environments in the country. Here are just a few of the industry sectors of Alabama that business professionals should look into when considering a management role in the state.
The Automotive Industry is Driven in Alabama
The year was 1993 when a German car manufacturer named Mercedes Benz looked to Alabama as the home of its next American-based assembly facility. Since then, five more automobile makers have made the state of Alabama their location for assembly and manufacturing. During 2018 there were approximately one million cars and trucks manufactured in Alabama helping the state to become the third-largest state in the United States to export automobiles. This type of production allows Alabama to provide almost 40,000 of its residents to work in the automotive industry. Brands that have brought their assembly or production to Alabama include New Flyer, Toyota, Autocar, Hyundai, and Toyota. Over twenty automotive supplier companies have also set up shop in Alabama.
The Aviation and Aerospace Industry is Taking Off in Alabama
Many know of the Wright Brothers who manned the first flight in history at Kitty Hawk, North Carolina. Fewer people are privy to the fact that the famous flight innovators founded the first civilian flight school in America, appropriately known as the Wright Brothers Flying School, in Montgomery, Alabama in 1910. Since then, the state of Alabama has been a leader in aviation and aerospace business with over 60,000 state residents working in the aerospace and defense industries. Some of the most popular aviation and aerospace organizations to set up shop in Alabama include Boeing, Airbus, Continental Aerospace, and Northrop Grumman.
The Chemicals Industry is Formulating Successfully in Alabama
Chemicals rank second, and only behind the automotive industry, as Alabama's largest export. In 2016, Alabama was responsible for exporting over two-billion dollars in chemicals to all over the world. Today, the state is home to over 200 chemical companies, and well over 10,000 Alabamans are employed in this growing industry. One reason why the state is so popular for the refinement and exporting of chemicals has to do with geography. Their coastline is the home of the Alabama Gulf Coast Chemical Corridor, which covers over 60 miles through and around Mobile, Alabama. The chemical industry has also been a catalyst for education in science and business in the state of Alabama.
An excellent degree to consider in Alabama is the online MBA. This degree trains business leaders interested in seeking high profile jobs in management within the industries of the automate, chemical, and aviation and aerospace sectors.