Last year was an unexpected, chaotic whirlwind that brought many changes and demanded adjustment from all of us. Business leaders are eager for a brighter year. But because we are still emerging from last year's shadow, the changes from last year are informing our current business trends. Let's discuss a few of them.
Remote Work Trends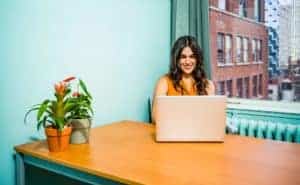 Out of necessity for employees' health, thousands of businesses were forced to convert to remote work. While this was a challenging transition, in the beginning, employees have stepped up and proven they can be equally or more efficient working from home. Many companies have realized brick-and-mortar buildings are not necessary, so remote work will continue.
Employees are not expected to supply their own furniture at the office, but over the past year, professionals without home offices have had to make-do with dining room tables and couches. A perk that may begin to gain traction is a budget for at-home offices and internet connection. Leadership wants to make sure their employees' voices are heard, so surveys and virtual roundtable discussions may be used to assess employees' remote needs.
Customer Retention Trends
2020 was also a time of reflection for all businesses, but particularly those in the hardest-hit industries, such as restaurants, hospitality, and events. With travel plans canceled and customers wary of being in public spaces, businesses had to quickly redefine their business model. Businesses and organizations of all types will need to continue to be innovative in 2021 and ensure they are appealing to customers who are looking for in-person services and those still seeking virtual options. For example, consulting services and professional development can be offered via video conferencing platforms, and real estate agents can provide virtual open houses and recorded video walk-throughs.
Technology Trends
Businesses also had to carefully examine their budgets and determine where expenses could be reduced. As companies are creating their financial blueprint for 2021, employee reduction is likely. As a result, businesses will shift to automating tasks not required by humans. Fast food restaurants and grocery stores have already been using automated check-out kiosks. Still, according to Forbes, we can expect to see many white-collared professional jobs being passed on to robots.
Virtual reality may also see a major breakthrough as the entertainment industry attempts to create safe, realistic experiences that mimic attending the actual event. VR may transform your home into a concert, amusement park, tourist attraction, or museum. According to a survey conducted by Deloitte in 2020, two-thirds of participants had participated in a digital experience. IT Management positions are anticipated to increase as these new forms of technology grow in popularity. Highly skilled computer professionals will also shape the landscape of education by designing virtual curriculum for students and teachers to use. For example, elite business schools typically feature a stock trade lab, but these features may be offered through virtual reality simulations. Cybersecurity careers will also see growth as businesses assume additional security measures.
Crowdfunding Trends
Many businesses were not sustainable amidst the shutdowns of 2020, so investors will be more hesitant to fund new ventures in 2021. Start-ups will need to seek non-traditional funding, such as investment crowdfunding. Indiegogo and Kickstarter are two of the best options for product launches because these platforms offer marketing and campaign support. LendingClub has been recognized by The Economist and The New York Times for offering up to $500k in capital for small businesses. Requirements to qualify include 12 months of business operation with sales of $50k and no bankruptcies.
Social Media Trends
Businesses rely on connections with their customers and work hard to improve customer satisfaction. During COVID, many businesses have not been able to have these meaningful interactions. Social media accounts for businesses are often a great source of gathering information but can be a bit impersonal. Over the next year, companies will try to make their websites and social media pages more interactive. In order to make sure customers still feel connected to the brand, social media influencers will begin to resemble everyday people, rather than just models and experts. Also, more money will be spent on digital advertising, driving the demand up for digital marketing specialists.
Human Resources Trends
The pandemic also changed recruitment efforts. Recruiters will reach out to college students and potential job candidates by hosting virtual career fairs and online networking events. Interviews will mostly be conducted remotely.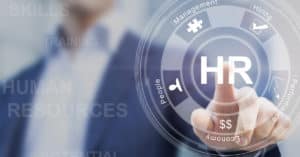 HR Departments will also encounter several new policies this year. With a new president and new administration in the White House, many policies will be put into place that will positively affect the working class. Biden is pushing for the minimum wage to be raised to $15, which would have a beneficial ripple effect on the economy. Many families also went from dual-income families down to single-income families in 2020 as the result of diminishing childcare options when schools became virtual and childcare facilities closed. Biden is pushing for a childcare relief plan that would include money to help childcare facilities re-open, child care assistance for parents, and additional childcare tax credits. Moms were hit the hardest by the childcare crisis, so if this bill is passed, many women could return to work.
Leave for coronavirus was a hot topic in 2020, and while certain protections were established, many employees were required to quarantine without pay. It is probable laws will be enacted that require businesses to offer paid leave if an employee contracts COVID or has to care for an ill dependent. As the vaccine becomes more readily available for the general public, businesses will need to decide whether they will require, suggest, or incentivize employees to get vaccinated.
Currently, it's still hard to even get your name on a waitlist to get vaccinated, but by the end of this year, the vaccine will have been widely distributed. This coupled with herd immunity, should hopefully help life begin to return to normal. By the end of 2021, businesses that were able to survive the pandemic will see profits increasing as consumers feel safe being out in public again. Another round of stimulus checks should also pump more money into the economy. One lesson 2020 taught us is even the best predictions can drastically change overnight, but businesses can rest assured there is light at the end of the tunnel in 2021.
Related Resources
Best Undergraduate Business Programs
Best Online Undergraduate Business Programs
Best MBA Programs
Best Online MBA Programs
Best MBA Podcasts
Is Business School still Relevant in 2021?
Is an MBA still Relevant in 2021?
What are the Future Business Education Trends of 2021?