No one needs to be convinced that the coronavirus has turned our world upside down. So, what does this mean for business schools that hope to attract students looking to enter into an undergraduate program out of high school, take on an advanced degree like an MBA, or even pursue a DBA or Ph.D. in business? Will business schools adjust to the current needs of business students and the current demands of society? Will enrollment continue to stay robust? Amid so many business changes, is business school still relevant?     
Business School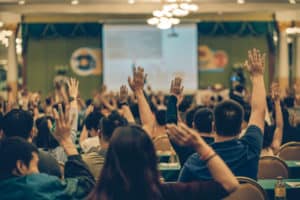 Business schools and all other types of the world's organizations are working around the clock to learn how to adjust and maintain as much normalcy as possible. They are continually adjusting to our current global circumstances. Last fall's admissions cycle entry was anything from ordinary. While vaccines are becoming more readily available, future cycles will continue to follow the trends of "let's wait and see" and "just be ready for anything." The consensus among those in higher education is that we will hopefully see some return to more face-to-face class meetings. In contrast, a need to adjust to things, never entirely returning to the way they were pre-covid, is a healthy perspective to foster.
MBA hopefuls charting their future educational plans will discover that timing throughout the application process looks different since covid. Traditionally in May, full and part-time MBA candidates focus on developing applications to submit the coming fall. However, the fall of 2020 saw seats still available for that entering class, and deadlines were extended to reflect that reality. There was also a tendency for many business schools to extend an interview to more applicants than usual during the year that set precedence in so many ways.
MBA applicants interested in an on-campus experience may find that some of their classes will begin online as many business schools have pivoted to distance learning since the fall of 2020. Following this adjustment may prove to be a worthwhile trade-off when considering the alternative of working through another year in an uncertain economy.
Business School Applications
Reports from the Graduate Management Admission Council Application Trends Survey reveal that application numbers to full-time MBA programs in the United States have been down for half a decade. Though competition from international programs and less-than-ideal immigration policies have been partially to blame, the number of MBA applications will historically decrease during times of strong economic growth (and vice versa).
Today, given the U.S. unemployment rate, young (and older) professionals will likely commit to the idea of furthering their education. The cost of leaving the workforce has lessened, and business school candidates substantially need to increase their marketability.
Harvard Business School recently decided to offer all MBA candidates the option to defer for a year or two. It is not yet clear how other top business programs will respond to this policy. Some schools may only offer deferrals to those students who cannot obtain a visa in time to start coursework at the beginning of a semester. Personal MBA coach, Erin Wand, expects an increased level of deferrals compared to previous years, even if only amongst international business students.
Applicable Business School Curriculum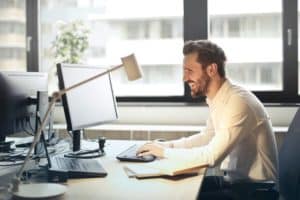 The bottom line is that business education is not going anywhere despite setbacks and unexpected policy changes. It will remain as a needed pillar that organizations rely on to thrive in today's global economy. Adaptability, problem-solving, and creative thinking are concepts that intertwine within all business programs at all levels. Business schools will be applying some of the very ideas they teach to stay at the forefront of preparing professionals for careers in business. The products of these business schools will be graduates who know how to bring a fresh perspective to a firm and help it grow on multiple levels.
Since business schools will continue to remain relevant in the coming years, business school students must use their time of preparation for a business program wisely despite all the changes in so many areas of life. Here are a few healthy practices that potential business school students can exercise to optimize their time before and while applying to a program:
Expand Your List of Potential Business Schools
A general rule of thumb for business school applicants is that they want to apply to at least five programs with varying requirements and competitiveness. Applying to a broader range of business schools can prove beneficial, and hopefuls applying to six to eight schools stand a better chance of interacting with programs that have a lot to offer. Candidates should also consider a wide range of programs. Today, business schools offer many choices for concentrations, specializations, and certifications that qualify business leaders for focused areas of management and leadership.
Do Not Stop Pursuing Your Favorite Schools
Social distancing has dramatically affected the practice of visiting campuses, interacting with program leaders, and meeting with admissions staff. However, admissions representatives at many schools are continually looking for ways to stay connected with potential business students. While many have become Zoom fatigued, online webinars and virtual conferences have become the norm. Admissions department representatives not traveling can attend more events and be more accessible than in previous years. Stay updated with all that your target business schools have to offer and use their virtual events to your advantage.
Use Your Application Time to Reinforce Your Academic Profile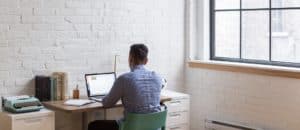 With less time spent traveling, socializing, and commuting, many business school applicants find themselves with more extra free time. Begin by taking an honest assessment of your weaknesses and then look for accessible opportunities to compensate.
While there may be fewer obvious ways to volunteer your time, see what organizations need virtual help, like online mentoring, so you can share with potential business schools that you care about community enrichment. There are also excellent free resources like business podcasts and free business courses offered by the nation's top business schools just a click away on your desktop. Pursuing online volunteer work and taking some distance education classes are just a couple of ways you can set yourself apart and beef up your resume.
Craft Your Story
Admissions department representatives are looking for well-rounded business school candidates. There is no way to guarantee that a candidate will be successful throughout a two or four-year program. But these professionals in education know that a committed and thoughtful student has the best chance of enduring the challenges of business education. Your ability to tell your personal story will prove to admissions representatives that you will contribute to the classroom and their programs as you construct your application. Stress what makes you unique and work to craft a compelling story.
It has been a challenging season in many areas of life since March of 2020. Business education has had to endure the difficulties of change and adaptability. There is much to be hopeful for as business schools rise to the occasion and work to offer candidates programs that will serve them well as they prepare for business leadership careers.
Related Resources
Best Undergraduate Business Programs
Best Online Undergraduate Business Programs
Best MBA Programs
Best Online MBA Programs
Best MBA Podcasts
Is an MBA still Relevant in 2021?
What are the Future Business Education Trends of 2021?
What are the Future Business Trends of 2021?
Best Online DBA Programs