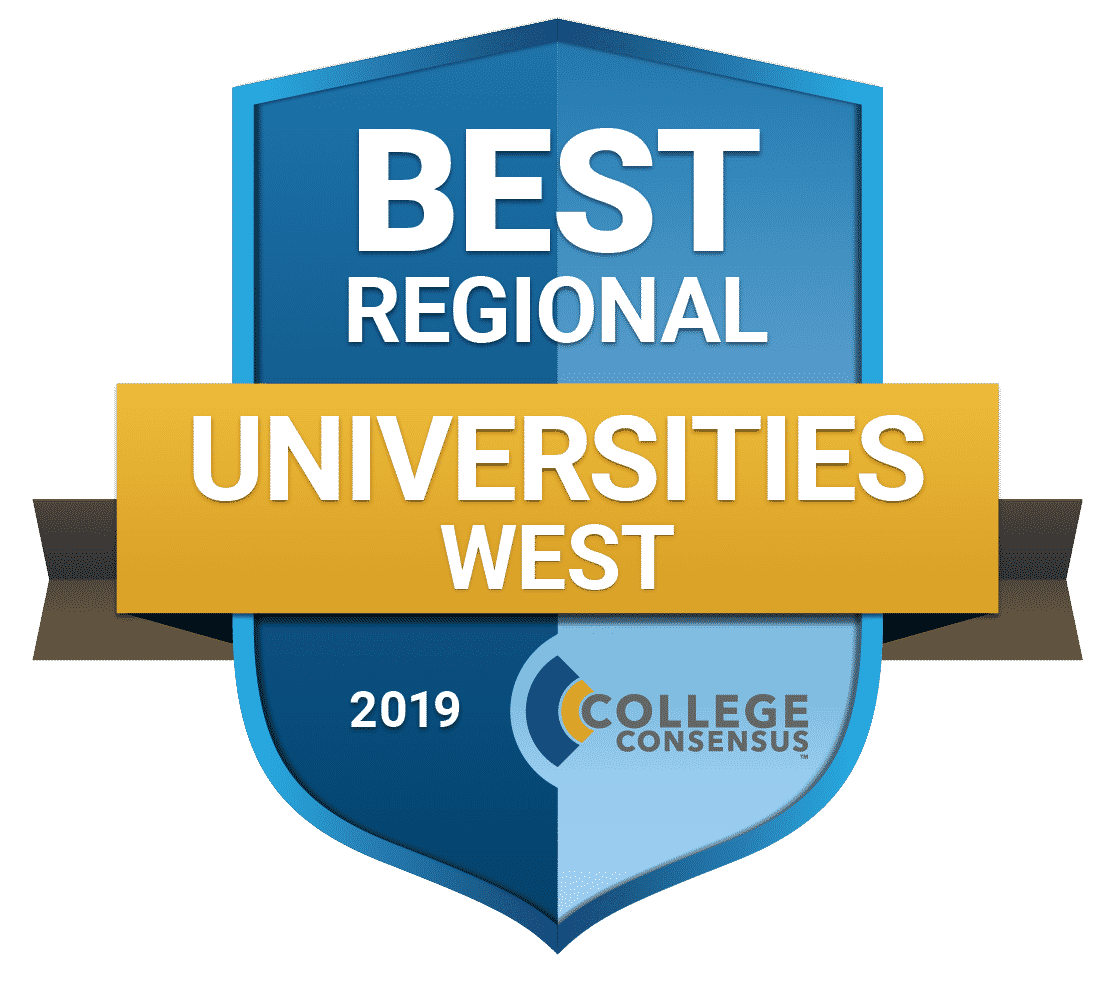 College Consensus has applied our unique methodology to our Consensus Best Regional Universities-West ranking. By bringing together an aggregate ranking of all of the most reputable published rankings and student reviews. College Consensus gives students a big-picture look at the top universities in the West. As an independent guide to higher education, College Consensus is there for the needs of students everywhere.
How Do We Rank the Best Regional Universities in the West?
The College Consensus method works by aggregating rankings and reviews from across the internet to create an overall score for every college and university. The Publisher Rating is made up of all of the rankings from reputation-makers like U.S. News & World Report, The Wall Street Journal, and Wallethub. The Student Reviews Rating is made up of legitimate student reviews from sites like Niche and Unigo. Put together, the Publisher Rating and Student Reviews then form the College Consensus – the most comprehensive, aggregate ranking online.
The western US is populated with some of the greatest research universities, public university systems, and private institutions in the world. But, as in every other part of the nation, it's the regional colleges that do so much of the heavy lifting in higher education, training a workforce and educating professionals where they are. The Consensus Best Regional Universities-West recognizes the best universities offering undergraduate and graduate programs to a primarily regional student body.
What's Different About the College Consensus Ranking?
The College Consensus method is intended to produce a different kind of ranking, one that takes all of the stakeholders in higher education. Compiling and aggregating rankings and reviews means that the word of faculty and administrators, experts and students, are all taken into account equally. That leads to a less biased, more egalitarian ranking, one that shows prospective students the broadest picture of their options. Read more about our rankings methodology and sources at our about page.
The Consensus Best Regional Universities-West are listed in descending order by their Consensus score. In the event of ties, schools are ranked in alphabetical order with the same rank number.