Why do people seek out counselors? There, of course, are a myriad of reasons, but we can distill it down to people having difficulty handling certain life events. Major life transitions such as big, life-changing decisions, mental health concerns, understanding our motives and beliefs better, and more. People often seek counseling to develop healthier approaches to personal development, break old (and sometimes destructive) habits, change disruptive thought processes, and just improve our self-image. There are countless other reasons.
We find counselors in schools, workplaces, healthcare facilities, nonprofit agencies, and government services. One of the fastest growing areas for counselors, according to the Bureau of Labor Statistics (BLS), is working with patients dealing with substance abuse, mental health, and behavioral issues. Counselors evaluate and assess patient/client needs and develop plans, including coping strategies. This segment of the counseling profession is expected to grow at a very rapid 23% rate from 2020-2030.
Don't confuse a counselor with a therapist. Although often used interchangeably, there is a major difference in education, training, and licensure requirements.
To begin your path to becoming a counselor, you'll want to first earn an undergraduate degree in psychology. Psychology programs offer concentrations or minors in counseling, teaching theories, skills, strategies, research methods, etc. A bachelor's in psychology will qualify you for entry-level positions working with clinical psychologists or you can pursue advanced studies that can lead to professional licensure.
Counselors need specific skills in communication and listening, patience, being non-judgemental, developing trust and respect, be empathetic and accepting of individuals and diversity. Being able to problem solve and being flexible are useful attributes as well.
How We Ranked the 10 Best Online Counseling Bachelor's Degree Programs
The College Consensus 10 Best Online Colleges Counseling Degrees are ranked by three factors that we evenly weighted:
Total Cost
Percent of Students Receiving Financial Aid
Graduation Rate
US News Ranking
Niche Score
With these elements in mind, our team looks at college programs according to their record of providing a return on investment. Our ranking of the 10 Best Online Counseling Bachelor's Degrees shows the best combination of market reputation, educational quality, and rewarding income. All the programs in this ranking hold accreditation. We hope there is a program on this list that inspires you to take the next step.
Good luck on finding the perfect online program for becoming a counselor!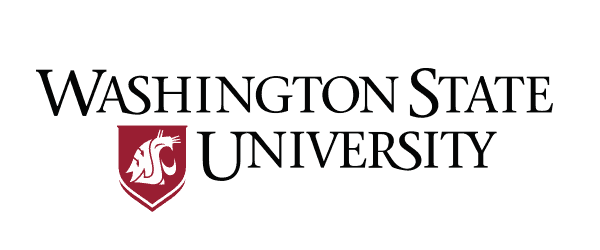 We rank the online BS degree in psychology at Washington State University Global Campus #1 on our ranking, as does U.S. News and World Report.
This fully online degree will train you in the fundamentals of psychology, both in theory and scientific methods. Following completion of core requirements, you'll be able to study Clinical/Counseling psychology focus which will prepare you for advanced studies, which can lead to licensure. You'll have access to several WSU Global Campus resources such as eTutoring, library services, and others. To reduce the cost of books, WSU offers several psychology courses through Open Education Resources (OER), offering free academic texts instead of hard-cover books. WSU has a rolling admission policy, with three application deadlines throughout the year.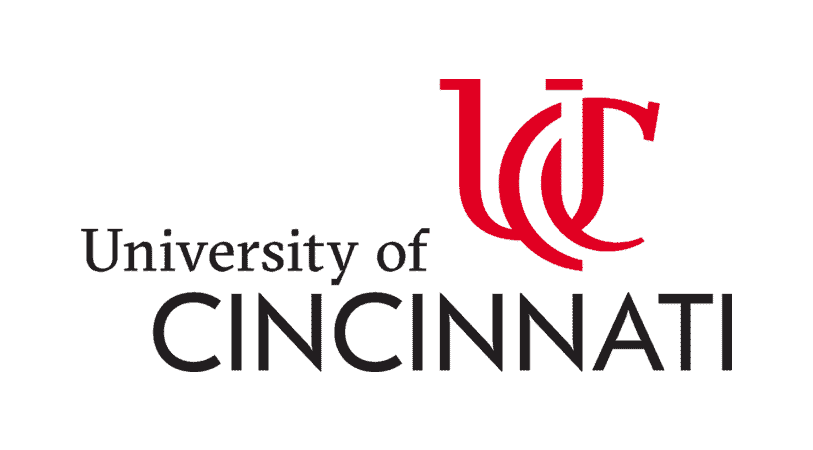 This 100% online BS in Substance Abuse Counseling at the University of Cincinnati is another of our best online counseling programs. When you complete this program, you'll have the academic bona fides to apply for licensure (depending on your state requirements).
You can enroll full-time or part-time in this program. You'll learn the clinical and diagnostic tools for successful group counseling and appropriate strategies to encourage recovery and prevent relapse. The 60-120 credit hour curriculum covers basic skills necessary to counsel addiction patients and allows you to practice substance abuse counseling techniques. If you're a transfer student from an Ohio community college, you'll want to check out the school's articulation agreements with several area colleges. UC has a 76% acceptance rate and has a March 1 application deadline.

From its modest beginnings as a California bible college in 1939, William Jessup University has developed as a best-value education school by College Consensus, Niche, and U.S. News and World Report. The online BA in Psychology is part of that value.
You'll learn from Jessup University's experienced faculty members the basics of psychology and counseling in this program that teaches both biological and counseling skills. This program can be completed in 3-4 years (Jessup University has a generous 90-credit-hour transfer policy). From counseling skills courses to research methods, you'll build a foundation in psychology, mental health, and psychological development. Upon graduation, you'll be able to apply for entry-level positions in counseling (and non-counseling) in social work, the justice system, and mental health. The school has a simple, three-step application process and rolling admission.
"Psychology isn't a dusty, book-bound field at CWU. You'll learn the lessons Zombies can teach you about the brain…" with a statement like that from Central Washington University's website, we had to explore the school's online BA in Psychology. Forbes and U.S. News and World Report named CWU as one of the best value schools in their most recent rankings, and we agree.
This 45 or 60-credit hours degree completion program is nationally ranked as one of the best online bachelor's programs. Application for this program requires at least 90-credit hours of college-level courses from an accredited school.  The 60-hour track offers more electives; the 45-hour track means you'll complete a second major or a minor. The same faculty teaches online as they do on-campus, following the same curriculum except for the additions we've mentioned. The CWU Psychology Department has a full suite of psychology courses, including studies in counseling, substance abuse and dependence, behavioral issues (abnormal, sexuality, adjustment), and more.
We include the Bachelor of Science in Applied Psychology at Colorado Christian University in our best online counseling ranking for its curriculum and focus on clinical counseling.
This particular undergraduate degree includes studies in behavioral patterns, human psychological development, and personal and social interactions. It will prepare you for a range of careers in substance abuse counseling, human resources, organizational psychology, etc. You'll also take graduate-level courses with a concentration in clinical counseling.  (If you opt to continue for your master's in counseling from CCU, you'll complete 48 rather than the usual 60 credit hours). Online courses run for about 5-weeks, with small class sizes and direct interaction with professors. Financial Aid is available for online students who qualify.
The online BA in Human Services Counseling degree with a counseling concentration from East Central University located in Ada, OK, will start you off on a solid career path.
This is a rigorous but flexible degree that promises you strong connections with professors with real-world experience in counseling. The curriculum includes core courses in counseling, such as fundamentals of interviewing, case management, and an internship. You'll also learn interventional techniques, counseling services, group counseling, etc. It's recommended you take minor classes offered by the Department of Professional Programs in Human Services. There are three scholarships specifically for Human Services students, so you'll want to explore those. ECU has a rolling application and a low application fee. The school has a 96% acceptance rate.

If your goal is to help those with substance abuse addiction, you should investigate the online BS in Psychology program at Eastern Kentucky University. This is a solid academic program in psychology that provides a concentration in substance abuse.
This comprehensive curriculum provides a strong basis in psychology with topics ranging from abnormal behavior, statistics and research, interviewing and recording, behavioral therapy, and clinical psychology. EKU is considered one of the best 100 online bachelor's programs as ranked by U.S. News and World Report, as well as one of Forbes top public schools. The university has a generous transfer policy, accepting up to 90 credit hours from an accredited school. EKU has a 98% acceptance rate and a rolling application for its online students.
With its origins beginning in 1943 when three bible colleges merged, Southwestern Assemblies of God University has kept pace with online educational trends and has one of the best online BS in Human Services with a counseling specialty.
SAGU is a small school that offers personalized attention and exceptional student support. This degree provides you with the foundations necessary for entry-level positions in counseling from a human services perspective. Along with general education classes, you'll complete hours in counseling techniques and methods, psychology topics, psychological and behavioral testing, personality theories, and much more. Since SAGU is a Christian institution, you'll complete general biblical study courses. All applicants to SAGU will be asked for evidence of  "…All applicants admitted for studies at Southwestern must evidence a born again spiritual experience…" SAGU has a rolling admission policy.
No, this isn't a Canadian university but a respected Kansas school that dates to 1865 with missionary work with the Ottowa Indian tribe. Today, the accelerated, online BS in Addiction Counseling is designed to prepare you to enter this critically important field.
This curriculum concentrates on theories of addiction and counseling, as well as combining research methods. Courses cover topics in clinical counseling issues, personality and addiction theories, techniques in group counseling, recovery concerns, and more. A practicum/internship is also part of this program. You'll learn in-take procedures, case management, assessment, patient orientation and education, screening, client referral, and more. Keep in mind that each state may have licensure requirements for addiction and substance abuse counselors, and you'll want to familiarize yourself with what your state mandates.
You may not be familiar with this private South Carolina university, but you should explore Coker University's 100% online BA in Psychology that will introduce you to counseling theories. Coker University, in 1985, committed to its Round Table Learning model, which emphasizes the Socratic instruction and discussion model in its teaching.
Online classes are offered in five 8-week sessions with five start times throughout the year. You'll take general education courses as well as foundational psychology classes before taking core counseling studies. The counseling core curriculum covers studies in advanced psychological research, counseling theories, and techniques, individual assessment, etc. You can also take classes in substance abuse, counseling children, physiological psychology, and counseling values and ethics.
Why Should I Get My Counseling Degree Online?
Since online education took off in 1989, colleges and universities have recognized that they could reach more students who, because of work and family obligations, may need a more flexible learning environment. In 2019-20, more than half of all U.S. students enrolled in at least one online course. That figure substantially increased in the fall of 2020 with the beginning of the COVID-19 pandemic when more than 44% of undergraduates enrolled in completely online degree programs.
It's important to realize that online degrees typically offer the same coursework taught by the same faculty as on-campus students experience.
The benefits of earning an online degree are numerous. Some of those advantages include:
Work-Life Balance – an online curriculum allows you to set your own pace while attending to personal responsibilities as well as remaining employed
Flexibility – Many online degrees provide greater flexibility than in-person degrees with 24/7 access to classes. You're also able to participate in online discussions with other students and faculty. You'll still need to meet specific timelines for assignments, however.
Financial Savings – Most online courses are shorter in duration than campus classes which save you money on tuition and allow you to earn your degree in less time. You can also save money on living expenses such as housing, transportation, and food.
Less obvious benefits:
Online Programs Expand School Choices – Online degrees provide you with far more options than you may realize. Numerous colleges and universities have interstate agreements which accept online students to programs, opening up your ability to choose the best programs for you. You'll also find that many of schools charge online students the same tuition rate as in-state, on-campus students.
Financial Assistance – Students who financially qualify are able to receive federal financial aid for online studies. Schools may also offer scholarships for online students. You'll want to file a Free Application for Federal Student Aid (FAFSA®) in order to be considered for assistance. If you're working, you'll want to check with your Human Resource office to see if your employer offers any tuition assistance for studies related to your employment.
Skills – Completing an online degree will help you in improving your time management and motivational skills. You'll also enhance your technical skills and learn new ways to think of things.
An undergraduate, online degree lends itself well to advance studies such as a master's or Ph.D.
What Kind of Degree Should I Get to Become a Counselor?
When deciding on your undergraduate major with the goal of becoming a counselor, you'll need to remember that a bachelor's degree will prepare you for entry-level positions. To become a licensed counselor, you'll need a master's and possibly a doctorate. That said, here are some degrees you may want to consider:
Psychology – this is one of the most popular majors at many schools and provides a solid foundation in human behavior, ethics, problem-solving, and more
Human Services – with this degree, you may study human behavior, crisis intervention, case management, assessment, etc.
Sociology – again, with a sociology degree, you'll have courses in human behavior, individual and group interactions, cultures, and others
Education – in this degree, you'll study psychological influences, as well as social and cultural environments, learning theories, and more
How Much Can I Make as a Counselor?
This is difficult to determine, but we can give you estimates based on the Bureau of Labor Statistics and employment sites like PayScale, ZipRecruiter, Indeed, etc.
According to the BLS, the average salary for a psychology degree is $50,000 annually and PayScale reports s a $65k average salary. For an Education degree BLS cites $35,000 to $60,000, A Georgetown University salary survey found a median ​$41,000 for Human Services (Georgetown University). The American Psychological Association estimates that 38% of psychology undergraduates earn a minimum annual salary of $60k. ZipRecruiter sets a national median salary for a Sociology degree at $41286 a year. Indeed provides a national average range for over 15 possible careers with bachelor's degrees in these majors, from teachers at $23,426 per year to sales managers at $79,972.
While these figures are just estimates based on an undergraduate degree, keep in mind other factors that influence how much you'll make with a particular bachelor's degree. Your geographic location and the business or industry in which you're employed are great influencers of your overall compensation. You should also include benefits such as a 401k, paid sick and vacation days, child care options, healthcare insurance, etc. when considering how much you'll make with a bachelor's degree.
Related:
Best Online Psychology Bachelor's
Best Online Psychology Master's
Best Online Counseling Bachelor's
Best Online Counseling Master's
---
For licensing requests, please click here
---