Why do we need counselors? That's both a simple and complex question. We live in a tumultuous time featuring terrorist attacks, pandemics, street drugs, political animus, violence, and financial booms and bust. Trained counselors can help lead people through the most difficult times and come out on the other side in a better place. People seek counseling to find healthier approaches to personal growth, the changing of destructive habits, redirect defeatist thought processes, and just improve their self-image in general. There are countless other reasons. According to the Bureau of Labor Statistics, the counseling profession is expected to grow in 2020-2030 at a very rapid 23% rate.
Counselors work with people in schools, healthcare facilities, nonprofit agencies, workplaces, and government agencies and services. These professionals evaluate and assess patient/client needs, working with patients and clients to create action plans, including coping strategies, to successfully manage their issues. One of the fastest growing areas for counselors, according to the Bureau of Labor Statistics (BLS), is working with patients dealing with substance abuse, mental health, and behavioral issues. Following closely behind are school and career counselors and organizational behavior counselors.
But, don't confuse a counselor with a therapist. Although the terms are often used interchangeably, there is a major difference in education, training, and licensure requirements.
To begin your path to becoming a counselor, you'll want to first earn an undergraduate degree in psychology, human services, social work, etc. Psychology programs offer concentrations or minors in counseling, teaching theories, skills, strategies, research methods, etc. A bachelor's in this field will qualify you for entry-level positions or you can pursue advanced studies that can lead to professional licensure.
Counselors need specific skills in communication and listening, patience, being non-judgemental, developing trust and respect, be empathetic and accepting of individuals and diversity. Being able to problem solve and being flexible are useful attributes as well.
How We Ranked the 10 Best Online Counseling Master's Degree Programs
The College Consensus 10 Best Online Colleges Counseling Master's Degrees are ranked by three factors that we evenly weighted:
US News Ranking
Niche Score
Grad Reports Score
With these elements in mind, our team looks at college programs according to their record of providing a return on investment. Our ranking of the 10 Best Online Colleges Counseling Master's Degrees shows the best combination of market reputation, educational quality, and rewarding income. All the programs in this ranking hold accreditation. We hope there is a program on this list that inspires you to take the next step.
The programs in this Top 10 ranking are all regionally and nationally accredited, and several are accredited by Council for the Accreditation of Counseling and Related Educational Programs (CACREP). You should note that the American Psychological Association (APA) only accredits doctoral, postdoctoral residency programs and internships. APA does not accredit undergraduate or master's programs in psychology.
Hopefully, this ranking will lead you to find the perfect online program for what you want to accomplish, and we wish you all the best.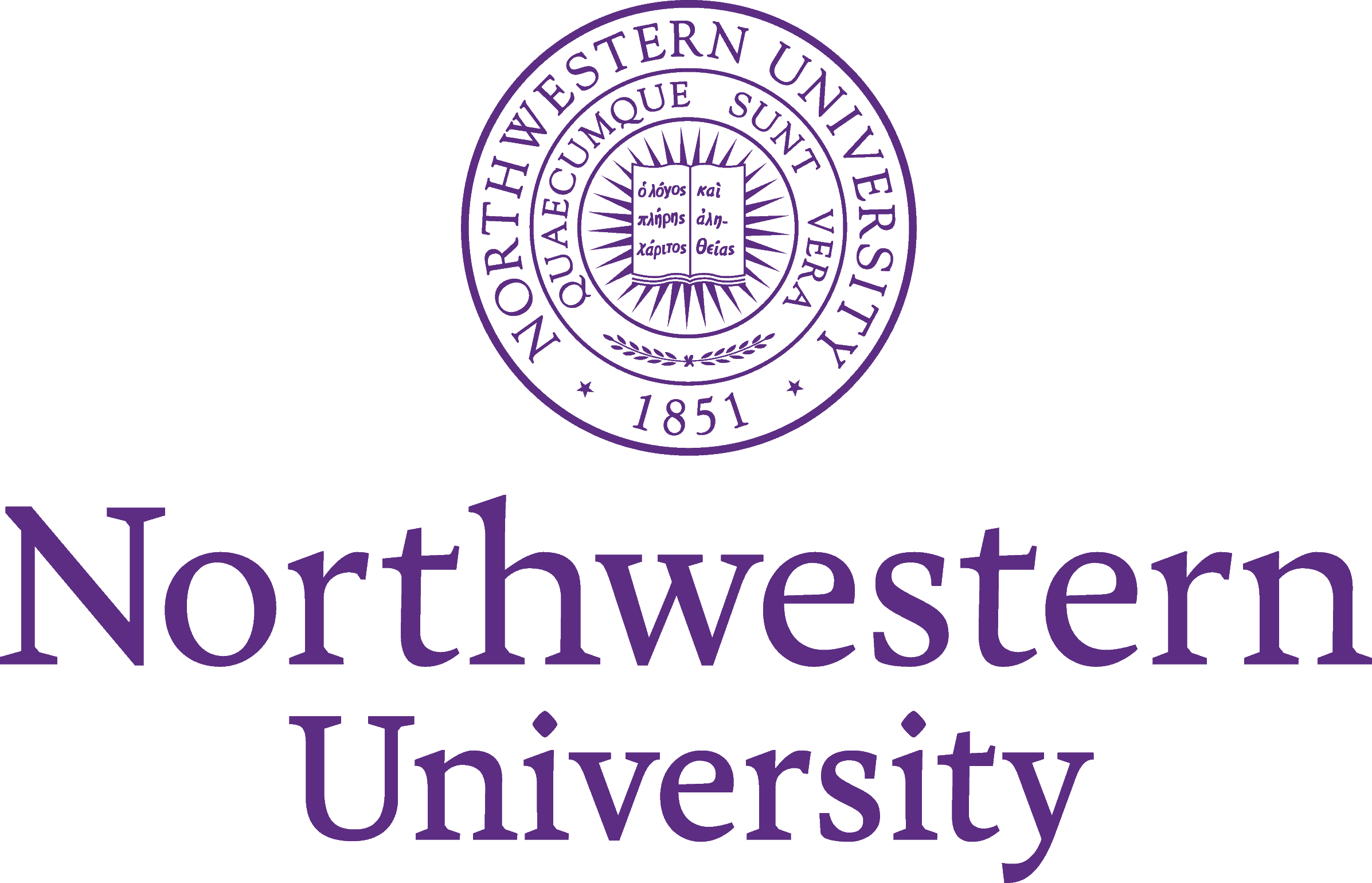 If you're looking for an exceptional  Master's of Arts in Counseling program offered online, you'll want to look at this program from prestigious Northwestern University.
Delivered through The Family Institute of Northwestern University, [email protected] is the online version of this highly ranked university's CACREP accredited graduate counseling program. You'll choose between two options, the Standard and Bridge programs, depending on if you have an undergraduate degree in psychology and two years of clinical mental health experience (Standard). Both offer accelerated, traditional, and part-time tracks. There are two immersion experiences on the Chicago campus. A placement specialist will guide you in locating suitable practicum and internship sites. You'll finish the program with a Capstone Conference in lieu of comprehensive exams, where you'll present a scholarly paper and a 45-minute presentation. This MA prepares you to sit for licensure exams.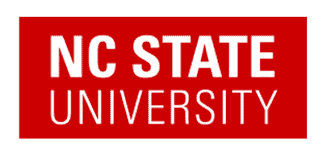 With experience offering over 110 distance education programs, NC State University is one of our top Clinical Mental Health Counseling online programs for its outstanding faculty and a curriculum stressing cross-cultural mental health perspectives.
This is a Master of Education (M.Ed.) degree through NCSU's College of Education focusing on clinical counseling theory and practice. Classes cover career counseling, introduction to clinical counseling, clinical assessment, and more. An internship and practicum are crucial parts of this degree. You'll be enrolled in a three-year, part-time cohort program that requires year-round enrollment. Courses are 100% online, but toward the end of your studies, you'll have some on-campus weekend classes on the Raleigh campus. Completing coursework and clinical experiences can help you prepare for licensing exams in North Carolina. You'll want to check with your state board to ensure this program will qualify you for licensure in that state.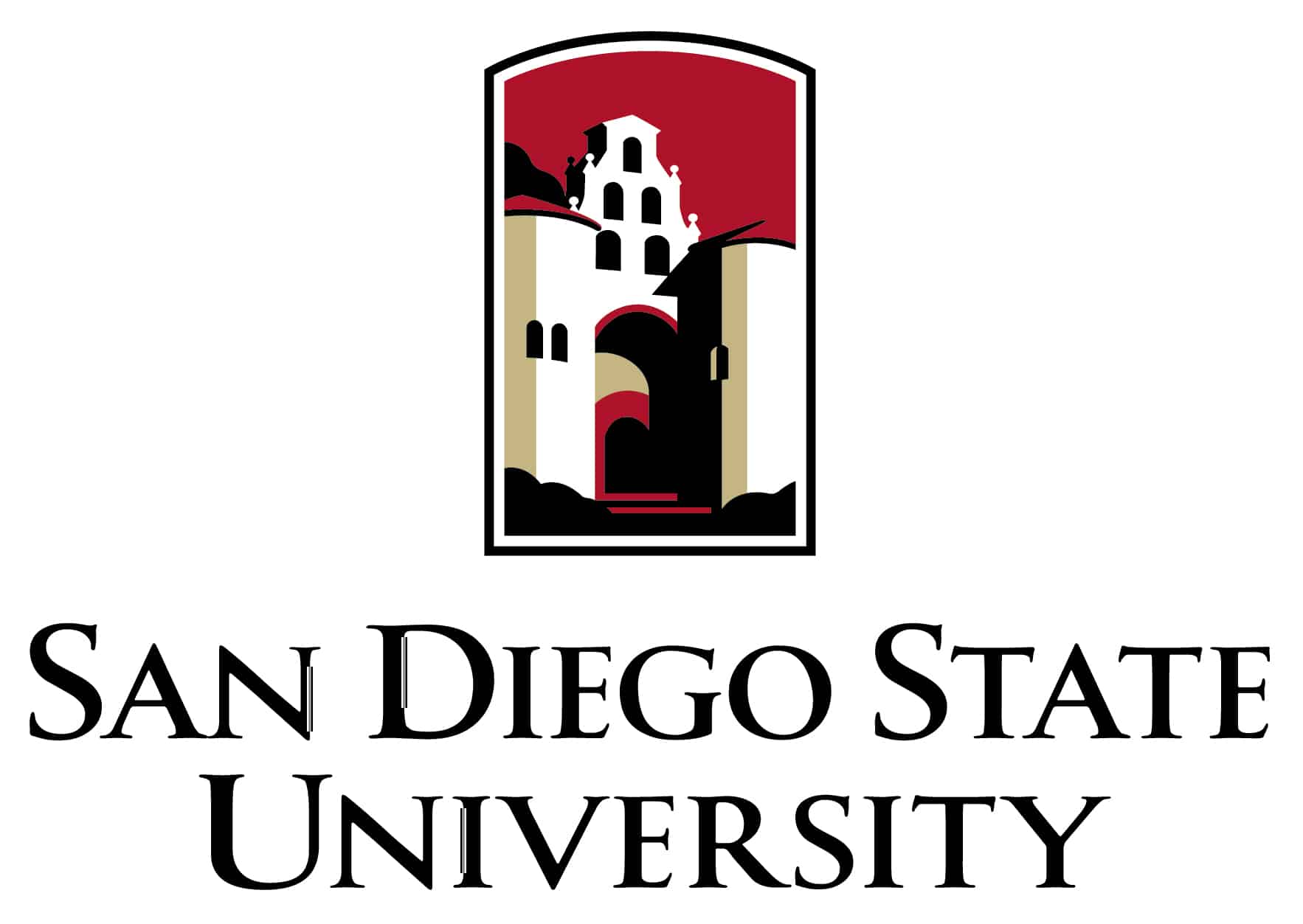 The College of Education at San Diego State University is nationally rated, not only by College Consensus but by U.S. News and World Report. This MA in Education, with a concentration in counseling, covers current mental health theories and practice. You can complete this degree in one year.
While the majority of courses are online, you will have 3-5 days of on-campus workshops designed to enhance your experience. The online program is, according to the school website, "…designed for local and international students who are: entering the social services field as recent graduates with a bachelor's degree…" This program doesn't lead to licensure but depending on the program; courses can transfer to licensure programs in MFT, LPCC, or MSCW at other schools. This is an excellent transitional program to a Ph.D. degree.
If your goal is to counsel school children in grades P-12, this may be your online program. Through the Morgridge College of Education at Denver University, you can earn a Master of Arts in School Counseling online in as few as 24 months.
This program complies with CACREP standards and will prepare you to address various issues, from academics to the emotional and social needs of students of diverse backgrounds and abilities. You'll develop critical thinking skills and utilize evidence-based practices in developing academic and social programs. This curriculum offers mock counseling sessions and is taught by counseling-experienced faculty. A practicum and internship are required and are completed in an approved location near your home community. U.S. News and World Report include the online Master's in Education programs and one of its top Best Education Schools, and College Consensus agrees.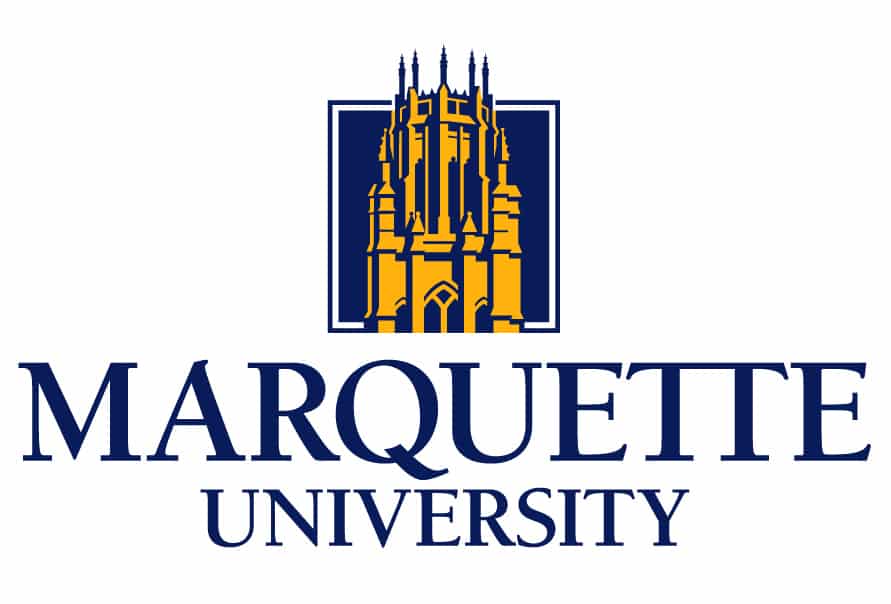 Whether your career goals include mental health counseling for patients experiencing substance abuse, mental health, or behavioral issues or your interest is in school or career counseling, the online Master of Science in Clinical Mental Health Counseling from Marquette University may be just for you.
The 20-course, 60-credit hour curriculum includes a practicum and internship to provide you with counseling experience. You'll study the foundations of behavior with evidence-based practices and from the social, psychological, and biological perspectives. This program will enhance your skills in assessment and prevention, legal and ethical counseling standards, and mental healthcare advocacy. In 2019, this program had a 100% first-time pass rate for the National Counselor Examination (NCE) examination. Marquette University is consistently recognized by Forbes, Money Magazine, and U.S. News and World Report's national rankings.
Rooted in Catholic principles, Seton Hall University was founded in 1856 and has been dedicated to providing an excellent education for a diverse student body. Seton Hall's online MA in School Counseling program lives up to that tradition. The College of Education and Human Services online programs at SHU are considered some of the best in the country, not only by College Consensus but by Forbes, U.S. News and World Report, Niche, and others.
With this degree, you'll be prepared to be among the best among school counselors. You'll study counseling foundations, clinical and counseling skills to prevent, identify, and empower students and families with an interventional team approach. This curriculum can be completed in a little over 24 months in eight semesters. The program also covers research methods and ethics and includes a practicum and two internships in a school.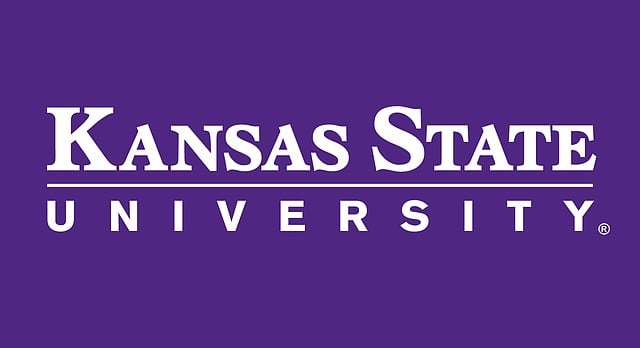 You'll develop the skills needed to support students' educational success with one of our ten best online counseling degrees K-State Olathe of Kansas State University. This Kansas land grant university has been recognized as a Tier 1 university by the Carnegie Classification of Institutions of Higher Education.
This online MS in School Counseling is presented via videoconferencing. Besides its CACREP accreditation, this degree can be earned in 24 months and provide the tools you need to provide expert guidance for students in grades P-12.   Once you complete the curriculum, you'll be able to assist students with academic issues and those facing other problems. You'll learn the skillsets needed to help students with social development issues, substance abuse, suicide awareness, grief and loss counseling, and behavioral issues. You can learn more about this program by participating in the degree webinar.

This online MS in Clinical Rehabilitation and Mental Health Counseling at West Virginia University is housed in the School of Counseling and Well-Being. She promises to develop you into an expert professional counselor.
The low-residency program requires two site visits to the Morgantown campus, with all coursework offered online. With this unique dual specialty degree, you'll be prepared to work with people confronting substance abuse, mental illness, and physical disabilities. You'll be able to work in the ever-growing integrative healthcare field alongside other professionals providing counseling assistance in a wide range of facilities. This degree will allow you to join the staff as vocational rehabilitation, mental health counselor, or addiction counselor to improve a patient's life. The curriculum requires 18 courses for completion. Be sure to register for the virtual information session to learn more about this program.
There's much to recommend for the MA in Counseling from Bradley University,
This program's curriculum covers a wide range of counseling studies, including the new practice of neurocounseling. Additionally, coursework covers counseling theories and techniques in research and evaluation as well as topics in grief counseling, working with diverse groups, diagnosis and recommended treatment options of mental disorders, etc. The program includes practicum experiences you can complete in your local community with an approved site supervisor. The MA is CACREP accredited, and you'll be prepared to sit for the National Counselor Exam, which can lead to your licensure. Professors for this degree have counseling experiences in research projects and clinical counseling. We agree with Niche and U.S. News and World Report that Bradley University is a strong selection.
The University of North Dakota (founded in 1883 before statehood) has been in the distance education business since 1911, when it offered correspondence by mail studies. In two to three years, you can earn an MA in Counseling from the largest university in North Dakota.
As an online student, you'll attend part-time, take synchronous and nonsynchronous classes, and have a thesis or non-thesis option. You'll take core courses in this class for 60 credit hours in theory, research, therapeutic and diagnostic techniques, ethics in counseling, etc. Once core classes are completed, you can choose from four online counseling tracks in K-12, Rehabilitation, addiction, or community mental health. Each area of emphasis requires the completion of a practicum experience.
Why Should I Get My Counseling Master's Online?
This really is one of the most frequently asked questions about distance education. Although some of the answers are obvious, people may overlook some aspects of online learning.
Over half of all U.S. students enrolled in 2019-20 took at least one online course. When the COVID-19 pandemic hit in the fall of 2020, colleges and universities transitioned many, if not most, campus classes to an online format. More than 44% of students are enrolled in online degree programs.
Schools offering online degree programs use the same coursework on-campus students experience, taught by the same faculty, with the exact requirements.
Some advantages to online study may include:
Work-Life Balance – With an online curriculum, you can continue to work and meet personal obligations as you work on your degree. You can study at your own pace.
Flexibility – You'll find greater flexibility with online classes. Online classes can be fast-paced and are offered in shorter terms.  Some courses may be offered at specific times (evenings/weekends) or 24/7. Online discussions are available with other students and faculty. Remember, though, that you'll still be required to meet specific assignment timelines.
Financial Savings – Because online courses are shorter in duration than campus classes, you'll save money on tuition and earn your degree in less time. You won't have additional housing, transportation, food, etc.
Less obvious benefits:
Greater School Choices – You'll be able to expand your school/program search when you consider online degree programs. Your perfect degree may be in another state or country, and with online programs, you can significantly expand your school choice without uprooting your life. Colleges and universities will enter interstate agreements accepting online students to programs (not all schools can accept students from all states, so you'll want to check). Many schools charge online students the same tuition rate as in-state, on-campus students, regardless of where they live.
Personal Skills – Entering an online program can help you improve your time management, discipline, motivation, time management, and motivational skills. Online classes encourage you to improve your technical and communication skills.
How Do I Choose the Best Online Counseling Masters?
First, you'll want to choose the program that best corresponds with your career goals.
Quality
The internet has opened up the ability to weigh the advantages of academic programs based on rankings like College Consensus, U.S. News and World Report, Forbes, Nich, The Princeton Review, etc. A ranking will help you identify programs that not only meet your goals but are rated based on specific qualifications.
Accreditation
Accreditation demonstrates that a program has met standards of educational quality and standards. You'll want to be sure the program you choose holds regional or national accreditation by a Department of Education-approved agency such as the Higher Learning Commission, The Middle States Commission on Higher Education, The Southern Association of Colleges and Schools Commission on Colleges, etc. Some counseling programs hold specific accreditation from The Council for Accreditation of Counseling and Related Educational Programs (CACREP). Accreditation is essential for future licensure or the pursuit of a Ph.D.
Intensives/Practicum Experience
Even though you're an online student, some programs may require periodic and brief, on-campus intensives, which are held on weekends. Intensives allow you to interact with your professors, learn and demonstrate skills.
Master of Science or Master of Arts Counseling degrees can require practicum experiences. How would that work attending as an online student? Schools may offer different approaches to practical experience. It's not unusual for schools to permit you to conduct your practicum in your home community once a site and experienced supervisor are identified. You may even find some schools featuring virtual practicum opportunities.
School websites will give you a wealth of information about a program beyond the standard information such as admission, cost, etc. Schools are now more competitive with their online degree websites, with some providing free test courses to give you a sense of what to expect.
What Can I Do with a Master's in Counseling?
If you have a master's degree, your professional options open up. Employers can include community agencies, private practices, K-12 schools, business/industry, and more. Some counseling careers require certification and licensure.
School and Career Counselor
These counselors help students with future career options, mental health issues, social skills, and academic problems.
Substance Abuse, Behavioral Disorder, and Mental Health Counselor
You'll work with patients with drug and alcohol addictions, behavioral issues, or mental disorders.
Industrial/Organizational Counselor
This type of counseling focuses on helping employees reach their maximum efficiency level and working with psychological and emotional issues that impact their ability to work.
Marriage and Family Counselor
Working with individuals, couples, and groups in improving relationships and coping with family or other relationship issues
Teaching
You may be able to find undergraduate psychology teaching positions in community colleges.
Doctoral Studies
An MA or MS in Counseling will provide you with a foundation to pursue a Ph.D., which is required in most situations, to become a Clinical Psychologist or Counselor.
How Much Can I Make with a Master's in Counseling?
Based on estimates from the Bureau of Labor Statistics and employment sites like Salary, Indeed, etc.
The BLS estimates salaries for those with a master's in counseling degree range between $48,520-$60,510 annually.Salary.com states counselor salaries at $74,277 as of June 28, 2022, with a salary range between $67,798 and $83,991. Licensed counselors have a base salary of $77,131, according to Indeed.com.
These are just estimates based on a master's degree, but other factors will influence how much you can potentially earn. Your geographic location and where you're employed significantly impact your overall compensation. You'll want to also include additional benefits such as a 401k, paid time off, child care assistance, healthcare insurance, etc.
Related:
Best Online Psychology Bachelor's
Best Online Psychology Master's
Best Online Counseling Bachelor's
Best Online Counseling Master's
---
For licensing requests, please click here
---