Becoming a Counseling Major? Here's what you need to know:
If you're thinking about getting started with education to become a counselor, it's likely that you have a lot of questions. You may be wondering, "what online degree do I need to be a counselor?" or "what are the types of counseling degrees?" There are many different paths that you can take as a counseling major, and your career goals will inform the types of counseling program that make the most sense for you.
What Online Programs or Degree should I Pursue to Be a Counselor
Well, there are a few things that you'll want to consider. First, it's important to think about the area in which you'd like to counsel clients. The accredited online counseling programs that are appropriate for school counselors can be different from the types of counseling programs that make the most sense for adult trauma counselors. You'll also want to think about the level at which you'd like to counsel others, and the requirements to become licensed as a counselor in your state. While some states allow you to practice under supervision with a bachelor's degree in certain counseling fields, others require that you have a master's degree or even a doctorate degree in order to supervise others.
Here, we'll discover exactly what it means to be a counselor, what you need to know about the different types of online counseling programs, how to get help paying for your counseling program, and more. While the process of becoming a counselor can feel daunting, remember, you've chosen to go into this field to help others. The time and work that you put into researching and completing your degree program will be well worth it. 
Most Popular Schools with Online Counseling & Therapy Degree Programs
Industries with the Highest Levels of Employment in Counseling and Therapy:
| Industry Employing Counselors | Employment (1) | Annual mean wage (2) |
| --- | --- | --- |
| Individual and Family Services | 30,170 | $44,580 |
| Outpatient Care Centers | 29,890 | $44,770 |
| Residential Intellectual and Developmental Disability, Mental Health, and Substance Abuse Facilities | 16,160 | $39,060 |
| Offices of Other Health Practitioners | 11,490 | $50,640 |
| Local Government (OES Designation) | 11,130 | $55,880 |
Source: 2019 Occupational Employment Statistics and 2018-28 Employment Projections, Bureau of Labor Statistics, BLS.gov.
Most Affordable Online Counseling & Therapy Degree Programs
What Does a Counselor or Therapist Do?
Before you decide whether becoming a therapist is a good fit for you, it makes sense to research counseling job descriptions to learn more about what the job entails. The answer to the question of, "what does a counselor do?" varies greatly in different fields of counseling. The work of a therapist who works in a drug and alcohol rehab center can be vastly different than the work of a therapist who counsels people in a hospital who have just lost a loved one.
While the answer to the question, "what does a therapist do?" differs depending on the field and the counselor's level of expertise, there are some tasks that fit into most counseling job descriptions, including:
Perform intake interviews with clients to learn about their history and why they're seeking therapy
Work as part of a treatment team that may include other mental health and medical professionals
Strategize mental health plans with clients to ensure their well-being during the times in between sessions
Consult with clients to help them uncover patterns, unhealthy coping mechanisms, and behaviors that are not conducive to their health, happiness, and well-being
Respond to crises when a client finds themselves in a situation they're struggling to handle
Now that you know the answer to, "what does a therapist do?" and "what does a counselor do?" let's check out the next steps that you need to take if you're thinking that becoming a counselor or therapist may be in your future.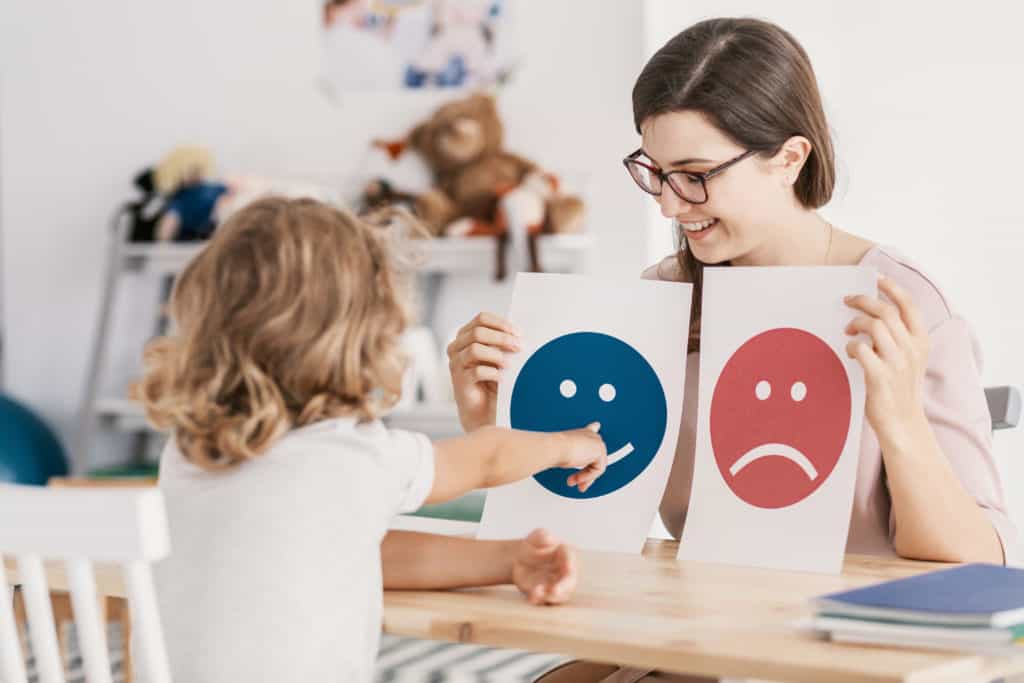 How Do I Become a Counselor or Therapist?
Searching for how to become a therapist (and searching for how long does it take to become a therapist) is a smart move before you begin your journey into the field of mental health. Many people call themselves life coaches or life strategists, but most people with these titles don't have any qualifications in the psychology or counseling fields. When you're researching how to become a counselor, it's important that you focus on options that provide you with professional licensure. This will allow you to both responsibly practice and make it easier to get a job in the field.
To answer the question of how to become a therapist, you'll first want to search for the licensure requirements in the state where you wish to practice. Many states require that you go through a bachelor's or master's program in psychology. Your program may need to be accredited, or you may need to go through testing and supervised licensure hours. The question of how long does it take to become a therapist depends greatly on the level at which you'd like to practice. If you're interested in getting your bachelor's degree, it will take about four years, assuming you take classes full time. Master's degrees can take an additional two years, and doctoral degrees can take an additional three years or more.
Online Counseling Degree Programs – What to Expect
While learning how to become a counselor, you'll likely also need to go through practical training in addition to your schooling. Often, this training is unpaid, which can make it difficult to go through the requirements to become a counselor if you're also working a full-time job. That being said, it can work, if you're willing to put in some extra hours on nights and/ or weekends. Some counseling students even find ways to be able to practice at their job (for example, a teacher may work with the school counselor to take on some of his or her caseload, providing internship credit).
What Can You Do with an Online Accredited Counseling Degree?
From associate's degree in counseling jobs to jobs with a master's degree in counseling, completing an online counseling program in this field allows you to understand human behavior, which can be a valuable asset in many industries.
There are many options for jobs with a counseling degree, including:
Detox counselor – This is one of the most common counseling jobs with a bachelor's degree, and this position can be incredibly rewarding. Counselors in detox can work in hospitals or private detox facilities.
Rehab counselor – Rehab facilities offer many opportunities for jobs with a counseling degree. Some rehab counselors only work with clients at the facility, while others follow clients through their sober living and aftercare plans.
Academic advisor – There are many opportunities for counseling degree jobs in university settings. Academic advisors work with prospective students to help them choose majors, deal with being away from home, and find academic success. College counseling is much needed especially post-covid, where students may need extra help dealing with the disruption of the last few years. Some crossover with career counseling is expected.
School counselor – One of the most common degree in counseling jobs, many school counselor positions require at least a master's degree and state licensure. School counselors are in high demand post-pandemic.
Clinical therapist or Marriage and Family Therapists– Clinical therapist counseling degree jobs may include seeing patients in private practice, hospitals, family therapy, or private mental health facilities.
Career counselors – Both college students and adults sometimes struggle to decide where they'd like to go in their careers. Career counselors are one of the many jobs with a counseling degree that allow you to work with clients who need direction in what to do next.
Human resources professional – HR doesn't necessarily fit into the category of counseling jobs with a bachelor's degree, but many people who earn their counseling degree find success in human resources.
Crisis counselor – One of the jobs with an online degree in counseling, a crisis counselor works with people who are in trauma, helping them to find their way out of struggle.
Interventionist – This addiction counseling professional works with families and people who are struggling with substance abuse or other destructive behaviors. Addiction counseling is a specialization offered within many online master programs.
Mental Health Counselors – Works clients and patients, individually and in group sessions. Often mental health counselors assist in overcoming dependencies, adjusting to life, and making changes.
Counseling jobs with a bachelor's degree are often used as a stepping stone for professionals who want to work in the field while also earning a graduate degree. It's important to note that many degree in counseling jobs consider your life experience. For example, someone who is searching for counseling jobs with a bachelor's degree may also want to include relevant life experience, such as dealing with addiction or living with a family member who has gone through addiction. This is true of master's degree in counseling jobs as well.
After graduation, whether you're searching for associate's degree in counseling jobs or you're ready to find jobs with an online masters degree in counseling, you'll be glad to know that this field is growing, especially as society's stigma against talking about mental health continues to dissipate.
Degree Types: Associates, Bachelor's, Master's, Doctoral
Online Associate's
A two-year degree, earning an online associate's degree in counseling is a viable option for those who are getting started in their careers. At this entry-level, you'll have the chance to get your foot in the door in the world of professional psychology. Earning your associate's degree in counseling online can allow you to further your education on your own time.
Online Bachelor's
Getting an online bachelor's degree in counseling is a serious undertaking, and shows a commitment to learning how to be a therapist. A counseling bachelors degree online typically takes four years to complete on a full-time schedule.
Online Master's
Spending two years earning an online master degree in counseling is the final level of education for therapists. An online counseling master's may require you to complete some of your coursework outside of the classroom during an in-person internship or practicum experience, depending on your state's regulations for licensure.
Online Doctorate
Earning an online counseling doctorate can be a great way to complete your graduate education. When you earn your counseling doctorate online, you get to complete your high-level education on your own time. Online doctorate programs in counseling may require you to attend an in-person component, much like the master's online option. If you're thinking about your online doctorate in counseling, it's likely that you're already working in the field, and may be able to complete the required practical hours while at work. 
Popular Specializations in Counseling Programs
clinical mental health counseling
mental health counseling
addiction counseling
career counseling
rehabilitation counseling
bilingual school counseling
adolescent counseling
child and family services
school counseling specialization
crisis counseling
human development
Accreditation: Is CACREP Accreditation Important?
As you search for counseling program accreditation, you'll find information on CACREP standards, and you'll start to wonder, "is CACREP accreditation important?" In a word: yes. CACREP accreditation means that your program has been vetted, and you won't need to undergo additional testing or supervisory hours in order to become a licensed therapist.
If your program does not meet CACREP standards, you may be required to undergo thousands of additional hours of supervised counseling experience before you can become licensed.
You'll likely also find yourself deciding between programs with CACREP vs APA accreditation. When deciding between CACREP vs APA, know that CACREP is the gold standard for counseling; APA is the gold standard for psychology. If you're using your degree as a means to an end goal of becoming a psychologist, then APA accreditation may be a good fit for you. 
Certifications/Licensure
While you can earn an online certificate in counseling, you cannot legally work as an unsupervised counselor until you become licensed by your state. In addition to your online certificate in counseling, you'll need to undergo practicum hours. Online counseling certifications are valuable, but an in-person component is necessary as well to help you hone your craft.
The coursework for counseling certificates online can be completed without an internship or practicum component, but in order for your online counseling certification to lend itself to state licensure, you must go through an approved internship or practicum as well. Online counseling certificates are just as respected as in-person certificates, and your state will view any accredited program in the same way when it comes to licensure.
If you're curious about earning counseling certifications online, be sure to do your research about what type of internship or practicum component is required. Earning certificates in counseling online can be valuable, but you may not want to invest the time in your online certificate if you're not able to complete the in-person component that makes you eligible to work as a licensed therapist.
Scholarships
Earning undergraduate and/ or graduate scholarships for counseling can seriously cut down on your higher education cost.
Check out these options for graduate school scholarships for counseling:
David H. and Beverly F. Barlow Grant
As you search for federal financial aid scholarships for counseling graduate school, be sure to remember that grants and scholarships do not have to be paid back, unlike student loans. If you're struggling to afford the cost of your education, talk to your financial aid office about how your school can work with you to develop a financial aid package that helps you earn your education without draining your bank account.
Related Educational Programs:
A Guide to Online Social Work Degrees
A Guide to Online Psychology Degrees