"May you live in interesting times" is an old Chinese curse and we in the modern age certainly are living in interesting times. There's little doubt that modern life can be complicated and confusing.
Globally, we've seen political unrest, increased poverty, wars, and more stressors on our individual lives. As these stresses increase, so does the need for coping mechanisms. Take, for instance, what the American Psychological Association refers to as Covid fallout. The need for psychologists significantly jumped during the global Covid-19 pandemic, as people sought help dealing with ill health, isolation, illnesses, deaths of friends and family, job loss, etc. We've also seen an uptick in societal violence with the sudden and unexplained violence in schools, churches, concerts, etc.
Psychology specialties include, but aren't limited to, Master of Arts or Master of Science in Cognitive Psychology, Industrial/Organizational Psychology, Neuropsychology, Developmental Psychology, Educational Psychology, and more. But, not all psychologists are clinically trained, and not all non-clinical psychologists work in mental health. Today, a non-clinical psychology degree is beneficial to a variety of professional fields in education, human resources, business, nursing, legal services, and more. According to the Bureau of Labor Statistics, the most rapidly growing psychology fields center on education, guidance, and career counselors. Median salaries for master's prepared psychologists can range from $79,510-$105,310, depending on where you're employed and live.
Recommended Online Programs
Explore our featured online programs to find the right match for you today.
How We Ranked the 10 Best Online Psychology Master's Degree Programs
The College Consensus 10 Best Online Colleges Psychology Master's Degrees are ranked by three factors that we evenly weighted:
US News Ranking
Niche Score
Grad Reports Score
With these elements in mind, our team looks at college programs according to their record of providing a return on investment. Our ranking of the 10 Best Online Colleges Psychology Master's Degrees shows the best combination of market reputation, educational quality, and rewarding income. All the programs in this ranking hold accreditation. We hope there is a program on this list that inspires you to take the next step.
Good luck!


With this MS in Applied Psychology (MAPP) from the online program of the University of Southern California, you'll combine Consumer Psychology with Organizational Psychology to advance your career with a blend of psychology and business. This program is offered entirely online, and you'll take two courses each term and can finish your MAPP in 16 months. You'll complete an internship compatible with your goals with real-world experiences, which is also completed online. USC sponsors an optional internship in Dublin, Ireland for this degree, that provides experience in international organization and skills.
Considered one of the best online psychology master's programs available, USC Online uses the latest online education technology with faculty experts. The opportunities for MAPP graduates are plentiful and include careers in project management, organizational development consultant, diversity and inclusion director, and research analyst, among others.
You won't need to visit Pepperdine University near Malibu, California (unless, of course,  you want) to take advantage of its Master of Arts in Psychology. Offered entirely online through the Pepperdine Graduate School of Education and Psychology (GSEP), this MA can be completed in as few as 18-24 months. Online graduate programs are also available in MA in Clinical Psychology and MS in Applied Behavioral Analysis.
This curriculum offers core psychological concepts and theories, research, emotional and mental disorders, and evaluation methods. You'll become acquainted with psychotherapy techniques through five foundation courses, none core classes, and two electives. Your MA degree will qualify you for a wide selection of careers in child development, corporate recruiter, market research analyst, program director, and others. The career services at Pepperdine provide 15-month access to LinkedIn Premium Career, job boards, virtual networking events, and much more. Cohorts are offered four times a year, and GRE test scores aren't required to apply.


If you're looking for a flexible, online MS in Psychology degree from one of the country's premier distance education programs, you'll want to explore the program at Arizona State University.
This degree requires 36 credit hours that you'll complete in 12 classes which are 7.5 weeks long. There's little difference between the online and the on-campus program, and the same faculty'll teach you. Online studies concentrate on courses, while the on-campus program focuses on independent study and research. While the program doesn't prepare you for clinical psychology or counseling practices, it's an excellent curriculum to enhance your career in many professions. You'll have an excellent foundation for working in public relations, marketing research, education, social services, and more. You'll apply to the ASU Graduate College and the New College of Interdisciplinary Arts and Sciences. ASU provides personalized student services for online students in advising, time management coaching, and technical support.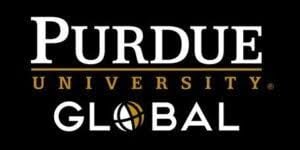 Purdue University Global is part of the renowned Purdue University System and is one of the pioneers in online education. The online Masters's in Psychology degree is taught by doctoral faculty with real-world experience.
You'll be sure to find a field of study to suit you from concentrations in General Psychology, Forensic Psychology, Addictions, Industrial/Organizational Psychology, and Applied Behavior Analysis. More than 94% of Purdue University Global graduates are employed or continuing their education within 18 months of finishing this program. You can earn the degree in 24 months of full-time study and may be able to earn credit for prior professional or military work experience. You'll have access to several student resources and are invited to join free webinars and become a member of the school's Psychology Club, Autism Speaks U and Psi Chi International Honor Society.  There are multiple start dates for this MS in Psychology program.

You may not be familiar with this private Texas university, but LeTourneau University is known as the Christian Polytechnic University and was founded in 1946. This non-licensure program awards an MS in General Psychology offered entirely online in a flexible format. With a small graduate enrollment, you'll be able to receive personal attention from faculty and student support services.
This is one of two graduate programs offered through the School of Psychology and Counseling, takes 39 credit hours for completion, and you'll be prepared for a wide range of career options. You'll have the opportunity to choose 12 hours of electives on education, leadership, business, and religious topics. A general psychology graduate degree will be beneficial for school counselors, a base for sports psychology, work in Human Resources,
Recommended Online Programs
Explore our featured online programs to find the right match for you today.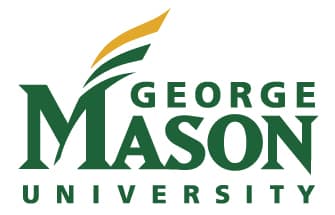 Since 1972, George Mason University has called Fairfax, Virginia home. Still, you won't need to visit campus to take advantage of this 100% online Applied Industrial and Organizational Psychology (Master of Professional Studies) degree.
This 30-credit-hour curriculum is anchored in evidence-based practices, research and data analytic methods, and communication skills that benefit HR and business professionals to empower employees. The asynchronous courses are a blend of required and elective studies and can be taken part-time and taught by expert faculty. You'll study methods to identify candidates who are the best fit for your company, acquire skills to develop engaging training, reward and performance programs, etc. Admission is on a rolling basis. You can watch, at any time, a pre-recorded Virtual Open House to learn more about the MPS program.

Since its opening in 1918, Ball State University in Muncie, Indiana, has grown into a nationally recognized mid-sized school with a robust roster of online programs. Two programs are the Master of Science in Quantitative Psychology and the Master of Arts in Educational Psychology.
Both degrees are offered through BSU's Department of Educational Psychology and are provided in flexible, asynchronous online formats and are identical to the degrees offered on campus. The 33-credit-hour MS in Quantitative Psychology program is designed to develop your skills in analysis, research, assessment, and statistics. The Master of Arts in Educational Psychology track will train you in educational research methods and statistics, learning principles, psychometrics, as well as online learning. Ball State University offers a full suite of student services from academic advising to career planning assistance. You'll want to learn more about online BSU by attending a virtual information session.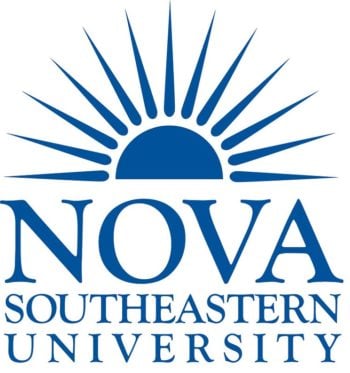 Since you're looking for an online psychology graduate program, explore the MS in General Psychology offered at Nova Southeastern University. An Applied Health Science track is also available. NSU is consistently named in national rankings
This is a 30-credit hour, non-clinical, general psychology program that gives you the option to write a thesis or take two additional courses. You'll study psychology theory and research, and all classes are offered 100% online. No GRE test scores are required for admission. An undergraduate degree from an accredited college or university is required but doesn't have to be in psychology. There are three start dates for the online MS degree in August, January, and May.


Considered one of the top 100 regional universities by U.S. News and World Report, McNeese State University's Department of Nursing and Health Professions has an online MA in Psychology with two concentrations. The programs are offered in 100% online format, self-paced, and provide you the same student benefits as on-campus students.
You can choose Applied Behavioral Analysis (ABA) or a General/Experimental Psychology specialty. This ABA program is one of only twenty-two graduate-level programs in the world to hold accreditation from the Association for Behavior Analysis International (ABAI)® and can lead to certification. If your goal is to earn a Ph.D., you might want to explore the General/Experimental concentration. This specialty has a research thesis component and can improve your admission to a doctoral program.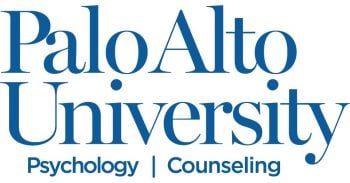 Are you thinking about making a career change? Palo Alto University's part-time online psychology program has four concentrations: General Psychology, Forensic Psychology, Tech, and Mental Health, and Ph.D. Prep (this concentration does require an intensive, one-week residency on the Palo Alto campus.)
The flexible online format allows you to continue working and meet family obligations while earning your advanced degree from a nationally ranked psychology program. You'll participate in weekly Zoom virtual classrooms held in the evening, discussion groups and chat rooms with classmates and professors, and audio and video conferencing sessions.  This degree program won't lead to licensure but will prepare you for teaching, healthcare, business, research, and more careers. Admission to the program is on a rolling basis and you don't need GRE scores to be considered.
Recommended Online Programs
Explore our featured online programs to find the right match for you today.
What are the Benefits of Choosing an Online Master in Psychology?
You've decided to earn an advanced degree in psychology to improve your career options and learn new skills and theories. You know what you want to do, but how do you manage to study, work obligations, and family? How do you afford it? If you're like the majority of students, you need to work while you're earning your master's degree. How do you find the best program for your goals?
You should explore the numerous online degree options available.
The benefits of an online degree are numerous. Some of the obvious benefits are:
Flexibility
Maintain a Work-Life-School Balance
Financial savings
No employment interruption
Other benefits are less obvious:
Provides a wider choice of schools, programs, and degrees
Access to top faculty (nationally and globally)
Enhance critical thinking skills
Will Employers Trust an Online Masters in Psychology?
When colleges and universities first began offering online classes and degrees in the late 1980s, it was a new educational approach, and technology was outpacing traditional educational concepts. Early online degrees didn't hold accreditation from the Department of Education approved regional accrediting agencies such as the Higher Learning Commission and others. State licensing boards didn't recognize online degrees. Federal Financial Aid wasn't awarded for virtual studies. Diplomas indicated the degree was earned online, and less than reputable "schools" offered degrees for a price.
Fast forward to now, and you'll find online degree programs that are fully accredited and leading to licensure, awarding financial aid, and nationally recognized. We saw during the COVID 19 global pandemic universities and colleges quickly move classes to an online format so students could continue their studies with little interruption. That worked well and has increased the number of online programs schools is offering.
Online degree programs follow the same curriculum, and classes are taught by the same faculty found on campus. Clinical programs are available in psychology that requires practicum experiences conducted close to your home community or require limited on-campus visits for intensive experiences.
In short, prospective employers will trust accredited, online degrees just as if you spent hours in a classroom on a college or university campus. If you're currently employed, your employer will appreciate your dedication to your education while not having to leave work to do it.
What Jobs Can I Get with a Masters in Psychology?
If you're unsure if you want to pursue a doctorate in psychology, a master's in psychology is a great place to start. What employment options you'll have will greatly depend on what type of psychology master's you earn and, in part, where you live. Let's look first at the three main degree options and areas in which you can work:
Clinical Psychology
Depending on where you live, this can be considered a terminal degree and allows you to practice as a psychotherapist under the supervision of a licensed clinical psychologist (doctorally prepared)
Applied Psychology
Applied psychology is a great option for employment in organizational/industrial psychology careers
Experimental Psychology
This can be considered a terminal degree or a solid foundation for doctoral study. An MS in Psychology with this concentration prepares you for employment in research areas such as market research, laboratories, or research assistant positions.
In general, though, the job opportunities for master's prepared psychology students are broad and can be found in government agencies, private business and/or industry, and healthcare. You may find employment as/in:
Rehab counselor
Human Resources
Forensic Psychologist (working with attorneys, judges, etc.)
Social Work, School Psychologist, Occupational Psychologist, Mental Health Counselor
Since psychology is a highly popular undergraduate degree at colleges and universities, you may be able to find a undergraduate psychology teaching position on the community college level or at some universities.
How Much Can I Make with a Master in Psychology?
When calculating how much you can earn as a master's prepared psychologist, there are more considerations than just salary. Depending on where you live and what business/industry your working in, there are benefits that should be included in your "earnings." If you're working for a business or company providing employee benefits, you can possibly receive compensation in the form of a 401k, healthcare insurance, paid sick and vacation days, child care options, educational reimbursement, and more.
Since there are several employment options for you with a master's in psychology, determining what you can earn is a bit complicated. We looked at what you might expect to earn by what is published by employment sites such as PayScale and ZipRecruiter. Non-employment sites such as the Bureau of Labor Statistics and the American Psychological Association also provide earnings estimates.
The BLS sets the median salary for this degree at $80,890-$81,040 annually, and Salary.com shows a range of $79,099 and $105,908 for an MA nationally. PayScale.com reports a $62k national base salary. The American Psychological Association estimates that 57.4% of psychologists earn a minimum annual salary of $60,000 and $120,000. ZipRecruiter.com sets a national median salary at $66,311 annually. Indeed.com provides a national average range for over 15 possible careers, from teachers at $23,426 per year to sales managers at $79,972.
Your salary will be dependent on where you work, live, and your employment position. We're just providing broad estimates available at this time.
Related:
Best Online Psychology Bachelor's
Best Online Counseling Bachelor's