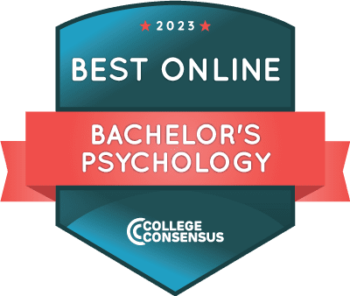 From the ancient Greeks to the modern era, humans have wondered how the brain works, where emotions come from, and why we behave the way we do. When Wilhelm Wundt opened his psychology lab in 1879, he set the study of psychology apart from biology and philosophy, with the aim to describe (as an individual science), explain, predict, and change behavior. Freud, Jung, Skinner, Pavlov, Adler followed and advanced the study of psychology to our modern era.
As the stresses of modern life increase, so does the need for psychologists holding advanced degrees (MA, MS, or Ph.D.). The need for psychologists dramatically increased during the global Covid-19 pandemic, as people sought help in coping with ill health, loss of friends and family, isolation, job loss, etc. Sadly, societal violence also increases the need for psychologists to help people cope with the sudden and unexplained violence in schools, churches, concerts, etc.
Today, a non-clinical psychology degree can help you enter a variety of professional fields including positions in education, business, nursing, law, human resources, and several more. According to the Bureau of Labor Statistics, the most rapidly growing psychology fields center on education, guidance, and career counselors. Median salaries for masters prepared psychologists can range from $79,510-$105,310, depending on where you're employed.
How We Ranked the 10 Best Online Psychology Master's Degree Programs
The College Consensus 10 Best Online Colleges Psychology Master's Degrees are ranked by three factors that we evenly weighted:
Total Cost
Percent of Students Receiving Financial Aid
Graduation Rate
US News Ranking
Niche Score
With these elements in mind, our team looks at college programs according to their record of providing a return on investment. Our ranking of the 10 Best Online Colleges Psychology Master's Degrees shows the best combination of market reputation, educational quality, and rewarding income. All the programs in this ranking hold accreditation. We hope there is a program on this list that inspires you to take the next step.
Good luck!
Why Should I Get My Psychology Degree Online?
Another question would be, why not? Since online education began at the University of Phoenix in 1989, more than half of students took at least one online course in 2019-20. In the fall of 2020, at least 44 percent of undergraduates were enrolled exclusively online. While the beginning of the COVID-19 pandemic can account for an uptick in online degree programs, it isn't the sole reason.
There are many benefits to an online degree. Some of those benefits are apparent:
Work-Life Balance
Flexibility
Ability to continue working
Saves money
Other benefits are less obvious:
Expands college and university choices
Develop technical skills
Improved time management and motivation
Enhance critical thinking skills
An undergraduate psychology degree lends itself well to online education as you acquaint yourself with the study of the theory, research methods, areas of psychology, etc. Additionally, you'll be able to earn the general education courses required for most college and university degrees.
How Do I Choose an Online Psychology Degree Program?
That's going to depend on your long-range goals. You'll find there are two-degree options in psychology, the Bachelor of Science and Bachelor of Arts. The difference between a BA and a BS degree will be in the subsets of the field of psychology.
A typical BS in Psychology will include studies in statistics and analysis, neuroscience, and introduction to clinical psychology topics. Suppose your goal is to become a clinical psychologist (requiring a master's and/or doctorate degree). In that case, this may be a good degree option as it is good preparation for graduate work in psychology.
With a BA in Psychology, you'll study broader social aspects of psychology, behavioral issues, and more social concerns. You'll also study more liberal arts topics, such as political science, sociology, etc. The broad nature of this degree lends itself well to entry-level positions in human resources, school counselors, journalism, criminal justice, and more.
What Can I Do With a Bachelor's in Psychology?
An undergraduate degree in psychology is a good starting point for a broad catalog of careers. A quick search of the American Psychological Association website offers a long list of possible career options with a BA or BS in Psychology. Some professions include Human Resources specialists, social work, parole officer, public relations, law enforcement, substance abuse counselor, veterans counselor, and many more.
Of course, an undergraduate in psychology is a basis for graduate studies.
Is Psychology a Good Career Choice?
The National Center for Education Statistics includes psychology as one of the most popular college majors. That popularity is due, in part, to the numerous careers that find an understanding of human behavior helpful, if not essential.
According to the Bureau of Labor Statistics, 60% of psychology majors work in various occupational fields. Among those career fields:
Education and library occupations
Management
Community non-profit fields
Social services
Administrative support
This field is expected to grow at an 8% rate from 2020-2023, which the Bureau of Labor Statistics estimates is as fast as average.
How Much Can Make with a Bachelor's in Psychology?
Since a psychology undergraduate degree can be applied to several careers and occupations, it's difficult to estimate salary expectations. But, there are several things you need to factor in when considering salaries. You should consider your geographic location and the business or industry in which you're employed. Benefit compensation also figures into your overall salary. Benefits include 401k, paid sick and vacation days, child care options, healthcare insurance, etc.
We can estimate what you might expect by looking at employment sites such as Indeed and PayScale. The Bureau of Labor Statistics and the American Psychological Association can also give you an idea of your salary expectations.
The BLS sets the median salary for this degree at $50,000 annually, and PayScale puts a $65k average salary. The American Psychological Association estimates that 38% of psychology undergraduates earn a minimum annual salary of $60k. ZipRecruiter sets a national median salary at $54,392 annually. Indeed provides a national average range for over 15 possible careers, from teachers at $23,426 per year to sales managers at $79,972.
Again, these are simply broad estimates. What your salary will be will depend on the position, the particular business or organization, and where you live.
Related:
Best Online Psychology Master's
Best Online Counseling Bachelor's
Best Online Counseling Master's