From the ancient Greeks to the modern era, humans have wondered how the brain works, where emotions come from, and why we behave the way we do. When Wilhelm Wundt opened his psychology lab in 1879, he set the study of psychology apart from biology and philosophy, with the aim to describe (as an individual science), explain, predict, and change behavior. Freud, Jung, Skinner, Pavlov, Adler followed and advanced the study of psychology to our modern era.
As the stresses of modern life increase, so does the need for psychologists holding advanced degrees (MA, MS, or Ph.D.). The need for psychologists dramatically increased during the global Covid-19 pandemic, as people sought help in coping with ill health, loss of friends and family, isolation, job loss, etc. Sadly, societal violence also increases the need for psychologists to help people cope with the sudden and unexplained violence in schools, churches, concerts, etc.
Today, a non-clinical psychology degree can help you enter a variety of professional fields including positions in education, business, nursing, law, human resources, and several more. According to the Bureau of Labor Statistics, the most rapidly growing psychology fields center on education, guidance, and career counselors. Median salaries for masters prepared psychologists can range from $79,510-$105,310, depending on where you're employed.
How We Ranked the 10 Best Online Psychology Master's Degree Programs
The College Consensus 10 Best Online Colleges Psychology Master's Degrees are ranked by three factors that we evenly weighted:
Total Cost
Percent of Students Receiving Financial Aid
Graduation Rate
US News Ranking
Niche Score
With these elements in mind, our team looks at college programs according to their record of providing a return on investment. Our ranking of the 10 Best Online Colleges Psychology Master's Degrees shows the best combination of market reputation, educational quality, and rewarding income. All the programs in this ranking hold accreditation. We hope there is a program on this list that inspires you to take the next step.
Good luck!
If you're looking for an exceptional online undergraduate psychology program, you'll want to check out the Bachelor of Arts in Psychology from the University of Florida Online. You don't want to overlook a program U.S. News and World Report ranks #1 for online bachelor's programs and #2 best online bachelor's in psychology.
Designed for students who aren't able to enroll in a traditional program because of work or family commitments, this program offers flexibility and an exceptional faculty. This is a fairly comprehensive program with concentrations in Behavior Analysis, Developmental Psychology, Behavioral and Cognitive Neuroscience, Counseling Psychology, and Social Psychology. You'll have access to exclusive UF career services as an online student. UF Online has three start dates during the year, and decisions are made on a rolling basis. Financial Aid is available for qualifying students.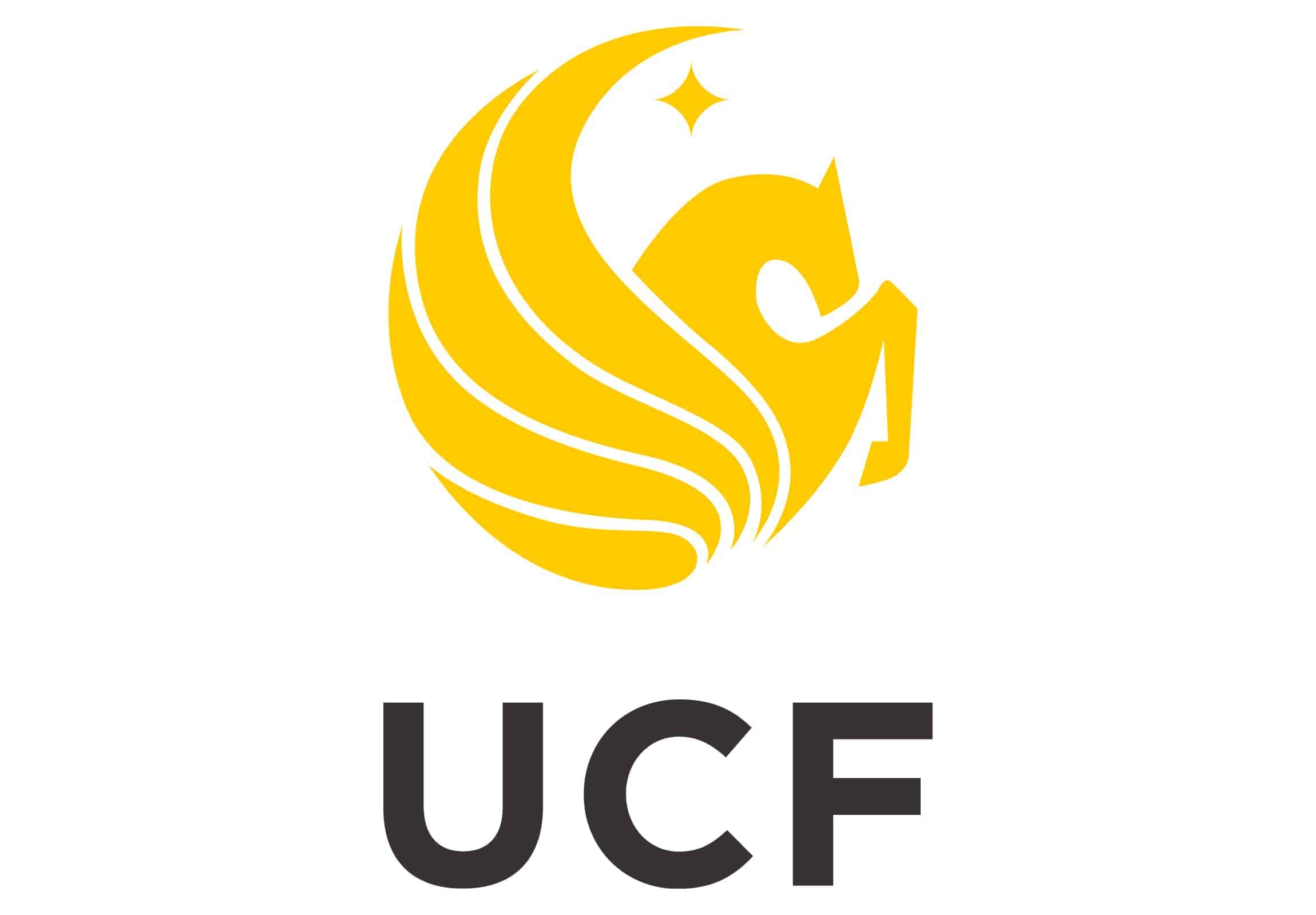 You'll have six options for your psychology concentration with this online BS in Psychology from the University of Central Florida. Highly ranked by U.S. News and World Report for its over 100 online bachelor's degrees, this is a solid choice for your undergraduate work. UCF is proud to be one of the largest psychology departments in the western hemisphere.
Offering strong foundational studies in the most popular fields, you can choose from psychology studies in clinical, industrial/organizational, human factors, neuroscience, experimental, and general psychology. A capstone project is required before graduation. You're encouraged to participate in internships, research, and fieldwork during your studies. UCF offers support services for online students including tutoring, academic advisors, and the UCF Online Support Center Team.

Founded in 1891 in Philadelphia, Drexel University became one of the original universities offering quality online education in 1996. One of its 150 online degrees is its highly rated online BS in Psychology.
You'll take classes taught by faculty members of the Department of Psychological and Brain Sciences and take courses in four, ten-week quarters each year. Along with general education classes, you'll study a wide range of foundational psychology topics, including research and methodology, statistics, testing, three writing-intensive courses, and a senior thesis. Drexel offers an online "test drive" to give you a sense of what it's like to be an online student. Drexel has a hard admission deadline of January 15th and its online programs are eligible for Federal Financial Aid.
Be sure to explore this online BS in Psychology offered at Brescia University. This is a small, private Catholic school in Owensboro, Kentucky, but don't let its size fool you. Brescia appears on national ranking services in categories like best value, best southeastern, and best online bachelor's programs.
This curriculum will cover introductory psychology, abnormal, developmental, biopsychology, etc. You'll also benefit from courses in psychology topics in various studies such as forensics, psychopharmacology, sports psychology, and more. Research methods and the history of psychology classes are included. This degree provides a great foundation for further studies in psychology. You can experience what a class is like with the online course demo. Once you apply (Brescia University has rolling admission), you'll be assigned a counselor who'll be with you each step in the admission process.
If you're looking for a completion program to finish your psychology studies, the University of Minnesota Duluth may be for you. The Bachelor of Applied Science (B.A.Sc.) is an online degree for students who completed an Associate of Arts degree or Minnesota Transfer Curriculum (MnTC).
This program is taught by the same instructors who teach the on-campus classes, and the curriculum concentrates on the various psychological theories and research. You'll take courses in addiction behavior, the mental health of families, behavioral analysis, industrial/organizational psychology, and more. You'll be prepared for entry-level careers in psychology or to continue advanced degrees in clinical counseling, forensics, school psychology, etc. Offered through the university's College of Education and Human Service Professions, you may qualify for one of the more than 100 departmental scholarships. The final application deadlines are August 1 (fall semester) and December 1 (spring semester).
Here's a quality BA in Psychology from one of the country's best and award-winning online bachelor's degree programs. Not only is it ranked in the top 50 nationally, but you can also complete this degree in 12-36 months.
UMass Lowell has a generous 90-credit hour transfer policy, accepting credits from prior college courses, an Associate degree, and military training. The curriculum is the same as taken by on-campus students and taught by the same faculty. This program covers a wide range of psychology subjects, including personality studies, abnormal and community psychology courses, upper division electives, experimental, directed studies, and practicum seminars. While this degree doesn't lead to licensure, it provides a firm foundation to go on to more advanced psychology degrees. To help you decide, you should "test drive" an online course. UMass has rolling admission.
Besides being a nationally ranked online BA in Psychology, this statement caught our eye, "Psychology isn't a dusty, book-bound field at CWU. You'll learn the lessons Zombies can teach you about the brain…" Who can resist looking at this program?
To apply for this program, you'll need to have earned at least 90-credit hours of college-level courses. You'll have the option of entering the 45 or 60-credit hours curriculum. The 60-hour track requires more electives and intermediate statistics and research method studies. The 45-hour track requires you to complete a second major or a minor). You'll be taught by the same faculty as on-campus students and follow the same curriculum with the exceptions mentioned above.  U.S. News and World Report and Forbes both rank CWU as a best value school in their latest rankings. CWU operates on rolling admission and has an 85% acceptance rate.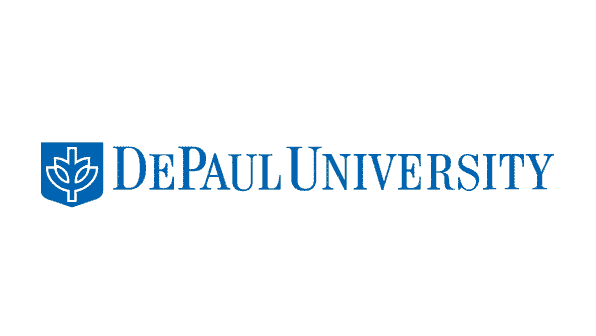 If you're a transfer student, take a look at DePaul University's degree completion and an online BA in Psychology degree. We join ranking services such as U.S. News and World Report, The Princeton Review, and Forbes in recognizing DePaul's innovation as one of the best midwestern schools.
This program offers two concentrations in human development and a standard focus. The standard curriculum prepares you for future psychology graduate programs. The human development course of study concentrates on child and adolescent behavior. You'll need a minimum of 45 quarter/30 semester hours for admission and have completed specific prerequisites. DePaul University is on the quarter system, and online classes are provided in three, 10-week sessions. You'll benefit from research experiences, internships in one of several organizations, membership in psychology student clubs, etc.

McKendree University, founded in 1828 and Illinois' first higher education institution, joined other universities at the beginning of online higher education programs. Since 1970, this Illinois school has provided flexible ways for working adults to earn a college degree and offers one of the country's best online bachelor's degrees according to U.S. News and World Report
This online BA in Psychology prepares you for entry-level psychology positions or graduate studies. Courses are delivered in either eight or 16-week periods. The curriculum offers research methods, theory, and psychological development classes for children, adolescents, and adults. You'll also have a strong slate of electives and seminars from which to choose. A research project and thesis are included in the overall curriculum. Over 70% of applicants are accepted and McKendree University has rolling admission.
Whether you're looking for a BA or a BS in Psychology, Oregon State University's eCampus may have exactly what you need. We concur with Niche and U.S. News and World Report that this is one of the best online colleges in the nation.
The online psychology degree is taught by Oregon State University's world-class faculty and is the same curriculum as the Corvallis, OR campus students. In addition to the general education coursework, you'll study psychology topics in behavior modification, brain and behavior, and studies in cognitive, abnormal, and more. You can also add a minor to create a program to suit your specific goals. As an eCampus student, you won't be isolated and can tap into OSU's library resources, free online tutoring, and career and success coaching. The application deadline for this undergraduate program is September 1st, and there are four start times each year. OSU's low tuition makes this an attractive online degree.
Why Should I Get My Psychology Degree Online?
Another question would be, why not? Since online education began at the University of Phoenix in 1989, more than half of students took at least one online course in 2019-20. In the fall of 2020, at least 44 percent of undergraduates were enrolled exclusively online. While the beginning of the COVID-19 pandemic can account for an uptick in online degree programs, it isn't the sole reason.
There are many benefits to an online degree. Some of those benefits are apparent:
Work-Life Balance
Flexibility
Ability to continue working
Saves money
Other benefits are less obvious:
Expands college and university choices
Develop technical skills
Improved time management and motivation
Enhance critical thinking skills
An undergraduate psychology degree lends itself well to online education as you acquaint yourself with the study of the theory, research methods, areas of psychology, etc. Additionally, you'll be able to earn the general education courses required for most college and university degrees.
How Do I Choose an Online Psychology Degree Program?
That's going to depend on your long-range goals. You'll find there are two-degree options in psychology, the Bachelor of Science and Bachelor of Arts. The difference between a BA and a BS degree will be in the subsets of the field of psychology.
A typical BS in Psychology will include studies in statistics and analysis, neuroscience, and introduction to clinical psychology topics. Suppose your goal is to become a clinical psychologist (requiring a master's and/or doctorate degree). In that case, this may be a good degree option as it is good preparation for graduate work in psychology.
With a BA in Psychology, you'll study broader social aspects of psychology, behavioral issues, and more social concerns. You'll also study more liberal arts topics, such as political science, sociology, etc. The broad nature of this degree lends itself well to entry-level positions in human resources, school counselors, journalism, criminal justice, and more.
What Can I Do With a Bachelor's in Psychology?
An undergraduate degree in psychology is a good starting point for a broad catalog of careers. A quick search of the American Psychological Association website offers a long list of possible career options with a BA or BS in Psychology. Some professions include Human Resources specialists, social work, parole officer, public relations, law enforcement, substance abuse counselor, veterans counselor, and many more.
Of course, an undergraduate in psychology is a basis for graduate studies.
Is Psychology a Good Career Choice?
The National Center for Education Statistics includes psychology as one of the most popular college majors. That popularity is due, in part, to the numerous careers that find an understanding of human behavior helpful, if not essential.
According to the Bureau of Labor Statistics, 60% of psychology majors work in various occupational fields. Among those career fields:
Education and library occupations
Management
Community non-profit fields
Social services
Administrative support
This field is expected to grow at an 8% rate from 2020-2023, which the Bureau of Labor Statistics estimates is as fast as average.
How Much Can Make with a Bachelor's in Psychology?
Since a psychology undergraduate degree can be applied to several careers and occupations, it's difficult to estimate salary expectations. But, there are several things you need to factor in when considering salaries. You should consider your geographic location and the business or industry in which you're employed. Benefit compensation also figures into your overall salary. Benefits include 401k, paid sick and vacation days, child care options, healthcare insurance, etc.
We can estimate what you might expect by looking at employment sites such as Indeed and PayScale. The Bureau of Labor Statistics and the American Psychological Association can also give you an idea of your salary expectations.
The BLS sets the median salary for this degree at $50,000 annually, and PayScale puts a $65k average salary. The American Psychological Association estimates that 38% of psychology undergraduates earn a minimum annual salary of $60k. ZipRecruiter sets a national median salary at $54,392 annually. Indeed provides a national average range for over 15 possible careers, from teachers at $23,426 per year to sales managers at $79,972.
Again, these are simply broad estimates. What your salary will be will depend on the position, the particular business or organization, and where you live.
Related:
Best Online Psychology Master's
Best Online Counseling Bachelor's
Best Online Counseling Master's
---
For licensing requests, please click here
---