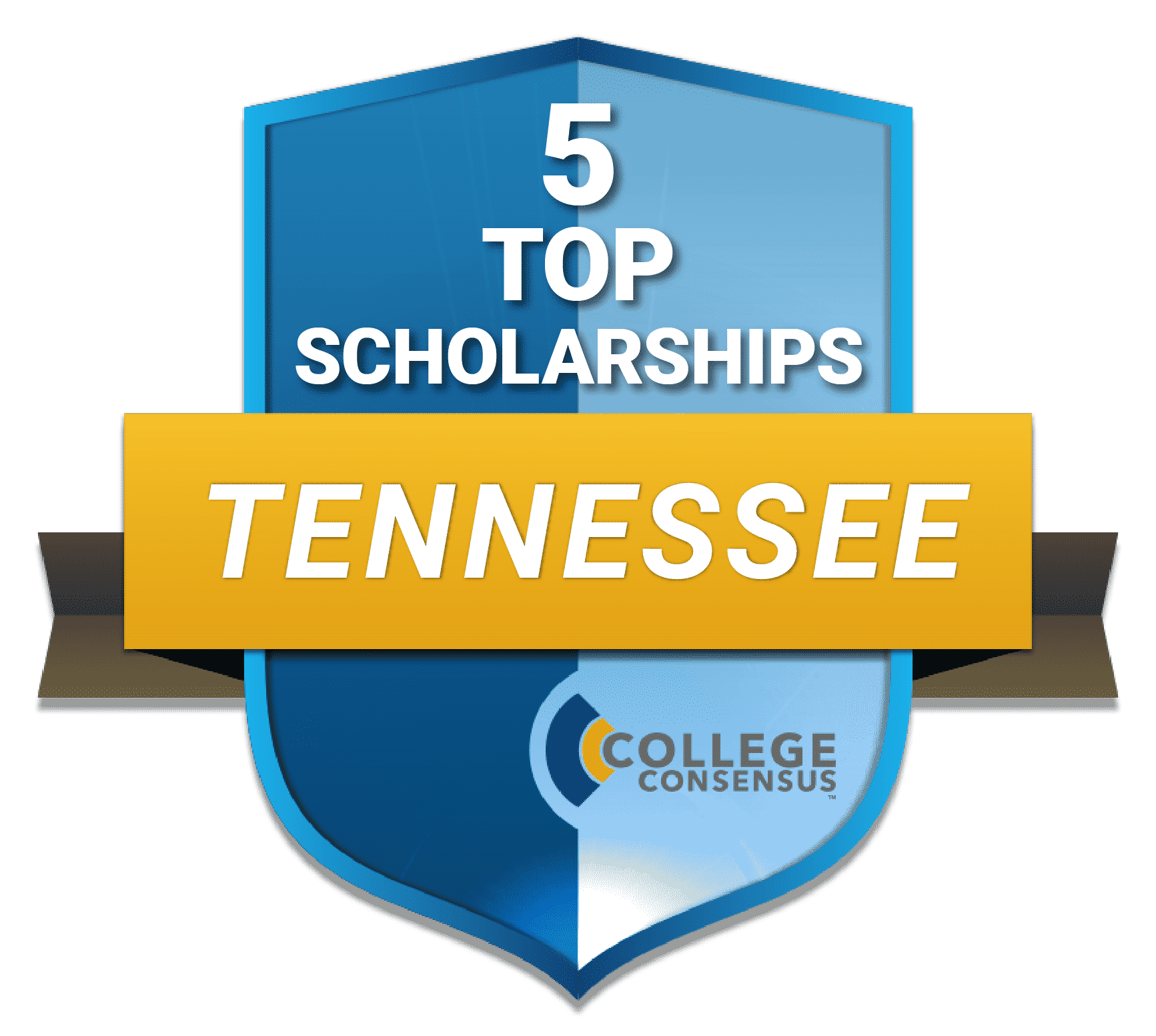 Any college student in Tennessee can benefit from all of the scholarship opportunities offered across the state, from government grants to specialized scholarships from private charities and organizations. When you think of Tennessee, you think of mountains and rural life, but Nashville, Chattanooga, and Memphis are major cities, with Chattanooga emerging as a hub for technology and entrepreneurship. For Tennessee students to participate in the economic revolution in the Volunteer State, scholarships for college education are critical. Working adults, minority students, and first-generation college students are at the helm.
College Consensus has your back. We've put together a list of the top 5 Tennessee Scholarships, but it's not the end – there is a wealth of opportunities for Tennessee students. Programs are presented alphabetically.
See Also: Best Scholarships for Online Students
What is the Tennessee Reconnect Scholarship?
When you are looking into Tennessee scholarships for adults, you may come across the Tennessee Reconnect Scholarship. The scholarship is designed around the needs of adults and is considered a last-dollar scholarship that helps students obtain a degree without worrying about the high costs of tuition. It is specifically for students working on an associate's degree or a technical certification.
The Tennessee Reconnect Scholarship requirements start with residential standards. You must be a resident of Tennessee for at least one year before you qualify for the scholarship. Students must also be a U.S. Citizen or a qualifying non-citizen, as well as an independent student as identified by the FAFSA. Students must also comply with selective service requirements and must not be incarcerated. The scholarship does not apply to students who are in default on a student loan, have a degree, or owe an outstanding balance to an educational institution.
Along with the basic qualification standards, students are required to maintain a 2.0 GPA or higher to keep the scholarship. They must also continue to fill out FAFSA renewal paperwork each year and maintain part-time status with at least six credits each semester. The final standard is that students must comply with the Reconnect Success Plan, which is generated after applying for the scholarship and receiving it.
What is the Tennessee Hope Scholarship?
The Tennessee HOPE Scholarship is a type of lottery scholarship. It is funded by proceeds from the Tennessee state lottery and applies to freshmen students in college who have graduated from high school within the last 16 months. It does not apply to students who wait longer than 16 months from graduation to start working on their degree.
The Tennessee HOPE Scholarship requirements focus on young students. A student must graduate from a Tennessee high school unless they meet one of the standards for an exception, such as students who attended an out-of-state boarding school that meets national standards for accreditation.
Students must enroll in a Tennessee college and must have a minimum ACT score of 21 or an SAT score of 1060. The scholarship also requires an essay. Students may also qualify for the scholarship if they maintain a 3.0 GPA or higher. Students who are homeschooled or who obtain a GED can qualify for the scholarship with an ACT of 21 or higher. The ACT residual test does not qualify for the scholarship.
When it comes to how much is the HOPE scholarship in Tennessee, it depends on the student's schedule for school. Generally, it is $4,000 per year; however, students who attend summer classes may qualify for an additional $2,000 for the summer semester.
What Does the Lottery Have to Do with Scholarships in Tennessee?
The lottery plays a critical role in scholarships in Tennessee. A Tennessee lottery scholarship is funded by proceeds from the Tennessee lottery. It is maintained by the lottery and the funds available for each school year may vary based on the net proceeds for the year.
Students should be aware that the funding comes from the lottery; however, they must also meet the minimum standards to qualify for the funds when seeking the scholarship. The benefit of scholarships funded by the state lottery is the availability of funds that applies to the situation. It does not run out of funds due to the fact that the lottery continues to bring in revenue that is then put into the scholarships.
Are there Scholarships for Teachers in Tennessee?
When it comes to Tennessee scholarships for future teachers, students have a variety of options that may assist with the process of paying for their educations. The Don Sahli-Kathy Woodall Scholarship offers eight scholarships each year to college students working on a teaching degree. Students may qualify for a $1,000 or a $500 scholarship, depending on their situation.
The Minority Teaching Fellows program offers up to $5,000 for qualifying students who pursue a teaching certification or degree in an eligible Tennessee college or university. The scholarship specifically applies to qualifying minorities, so students should review the standards for qualification before applying to the program.
The Tennessee Teaching Scholars Program offers scholarships to college students at the junior level or higher who pursue a teaching degree. It also applies to students who pursue a higher level of education and continue into a graduate program. The program requires students to be enrolled in a qualifying school or program.
Students in Tennessee may also qualify for teaching scholarships through different colleges or universities. The exact details of a scholarship provided by a college or university may vary, so students should evaluate the details and ensure that they meet the standards before applying. Many colleges and universities offer a variety of scholarships to students who are pursuing a degree in teaching or who plan to work as a teacher with an appropriate certification provided by the school.
Related Rankings: 
Best Online Colleges in Tennessee
Best Online MBA Programs in Tennessee