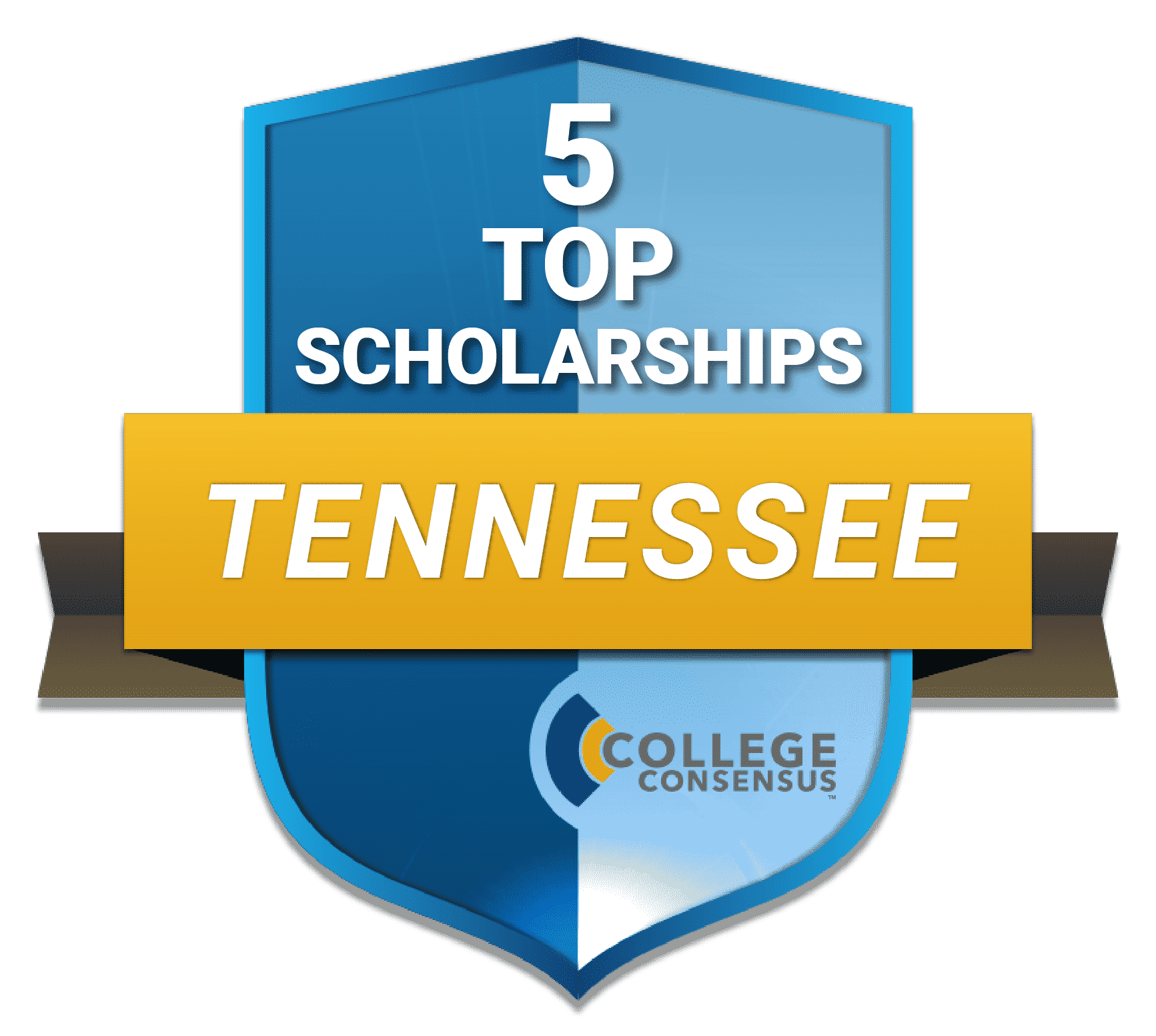 Any college student in Tennessee can benefit from all of the scholarship opportunities offered across the state, from government grants to specialized scholarships from private charities and organizations. When you think of Tennessee, you think of mountains and rural life, but Nashville, Chattanooga, and Memphis are major cities, with Chattanooga emerging as a hub for technology and entrepreneurship. For Tennessee students to participate in the economic revolution in the Volunteer State, scholarships for college education are critical. Working adults, minority students, and first-generation college students are at the helm.
College Consensus has your back. We've put together a list of the top 5 Tennessee Scholarships, but it's not the end – there is a wealth of opportunities for Tennessee students. Programs are presented alphabetically.
See Also: Best Scholarships for Online Students
1
Archie Hartwell Nash Memorial Scholarship Fund
Determined to dig himself out of poverty, Archie Hartwell Nash worked while attending college and eventually became the owner of several companies, including a produce company. The Archie Hartwell Nash memorial scholarship is for Middle Tennessee State University students who are working their way through college. Applicants must work at least 20 hours per week and have a 2.0 GPA or better. To be eligible, students must be at least sophomores in college. Graduate students are welcome to apply. The amount of the award varies and the deadline to apply is March 15.
The Community Foundation of Middle Tennessee offers more than 100 college scholarships for Tennessee residents and others attending college in Tennessee. The organization has been supporting good causes in Tennessee and Kentucky for over 25 years. Community donors help fund dozens of scholarships for college in Tennessee to enable students who might not otherwise be able to afford college to attend and excel. CFMT works with local people to set up scholarships that honor their desires.
B.J. Runnels Dean served her church and the Baptist state convention as a teacher, consultant, writer, minister, and as a choir member. She worked hard to advance the cause of women in ministry, and this scholarship was founded to do the same. The B.J. Dean Scholarship Fund helps pay for schooling for women who want to go into the ministry full-time. Applicants must live in Texas or Tennessee. To be eligible, applicants must be female post-graduate students attending a university. The award amount varies and the application deadline is March 15.
The Community Foundation of Middle Tennessee works with people who have a charitable idea to create college scholarships for Tennessee residents and raise funding for other good works. The organization's area of operation covers 43 counties in Kentucky and Middle Tennessee. CFMT uses its expertise to help people who want to make a difference set up charitable funds to accomplish their goals.
3
Minority Teaching Fellows Program
The Minority Teaching Fellows Program was started to encourage minority students in Tennessee to pursue a career in education. Students who accept an award through this program agree to teach in a public school in Tennessee one year for each year of award. If the teaching requirement is not met, the award must be repaid with interest. To apply, students must submit an essay on why they want to teach, along with transcripts, recommendations, and a summary of their extracurricular activities. Applicants must meet minimum requirements for ACT scores and GPA. The award amount is $5,000 and the deadline to apply is April 15.
The Tennessee Student Assistance Corporation (TSAC) is dedicated to helping as many Tennessee residents as possible earn a college degree. The corporation was formed in 1974 by combining the Tennessee Tuition Grant Program and the Tennessee Educational Loan Corporation, and has been overseeing several scholarships in Tennessee ever since.
4
Tennessee HOPE Access Grant
The Tennessee HOPE Access Grant is funded by the state lottery and is available to any freshman attending an eligible school who graduated from a Tennessee high school within 16 months prior to starting their postsecondary education. To be eligible, students must graduate with a GPA between 2.75 and 2.99 and either an ACT score between 18 to 20 or an SAT score between 960 and 1050. Applicants must also meet financial need requirements. The award is up to $1,250 per semester for those attending four-year colleges and up to $875 for students enrolled at two-year colleges.
TSAC is in change of more than 20 financial aid programs and is a major source of funding for scholarships for college in Tennessee. In addition to the HOPE Access Grant, TSAC administers the Tennessee Promise program, the Dual Enrollment grant, the Tennessee Student Assistance Award, and more. TSAC reaches out to high schools throughout Tennessee to ensure that every student has access to the opportunities for college funding available through the State of Tennessee.
Through the Wilder-Naifeh Grants, most Tennessee students are eligible for a grant to help pay the cost of attendance at any college of applied technology in Tennessee. To be eligible, applicants must be at least 18 years old, have lived in Tennessee for at least one year before enrolling, and meet the standards to remain in the program in which they have enrolled. To apply, students simply need to fill out a FAFSA and file it by the deadline, which varies depending on which trimester the student will be attending. The Wilder-Naifeh Grant awards up to $2,000 per year.
The Tennessee Board of Regents oversees the management of Tennessee's state universities and community colleges. One of their duties is to enable individual schools to compete for state funding, including state-sponsored scholarships in Tennessee. TBR was created by a legislative act and manages 40 higher learning institutions. The board strives to help the state achieve its goals for a highly educated and trained workforce.
What is the Tennessee Reconnect Scholarship?
When you are looking into Tennessee scholarships for adults, you may come across the Tennessee Reconnect Scholarship. The scholarship is designed around the needs of adults and is considered a last-dollar scholarship that helps students obtain a degree without worrying about the high costs of tuition. It is specifically for students working on an associate's degree or a technical certification.
The Tennessee Reconnect Scholarship requirements start with residential standards. You must be a resident of Tennessee for at least one year before you qualify for the scholarship. Students must also be a U.S. Citizen or a qualifying non-citizen, as well as an independent student as identified by the FAFSA. Students must also comply with selective service requirements and must not be incarcerated. The scholarship does not apply to students who are in default on a student loan, have a degree, or owe an outstanding balance to an educational institution.
Along with the basic qualification standards, students are required to maintain a 2.0 GPA or higher to keep the scholarship. They must also continue to fill out FAFSA renewal paperwork each year and maintain part-time status with at least six credits each semester. The final standard is that students must comply with the Reconnect Success Plan, which is generated after applying for the scholarship and receiving it.
What is the Tennessee Hope Scholarship?
The Tennessee HOPE Scholarship is a type of lottery scholarship. It is funded by proceeds from the Tennessee state lottery and applies to freshmen students in college who have graduated from high school within the last 16 months. It does not apply to students who wait longer than 16 months from graduation to start working on their degree.
The Tennessee HOPE Scholarship requirements focus on young students. A student must graduate from a Tennessee high school unless they meet one of the standards for an exception, such as students who attended an out-of-state boarding school that meets national standards for accreditation.
Students must enroll in a Tennessee college and must have a minimum ACT score of 21 or an SAT score of 1060. The scholarship also requires an essay. Students may also qualify for the scholarship if they maintain a 3.0 GPA or higher. Students who are homeschooled or who obtain a GED can qualify for the scholarship with an ACT of 21 or higher. The ACT residual test does not qualify for the scholarship.
When it comes to how much is the HOPE scholarship in Tennessee, it depends on the student's schedule for school. Generally, it is $4,000 per year; however, students who attend summer classes may qualify for an additional $2,000 for the summer semester.
What Does the Lottery Have to Do with Scholarships in Tennessee?
The lottery plays a critical role in scholarships in Tennessee. A Tennessee lottery scholarship is funded by proceeds from the Tennessee lottery. It is maintained by the lottery and the funds available for each school year may vary based on the net proceeds for the year.
Students should be aware that the funding comes from the lottery; however, they must also meet the minimum standards to qualify for the funds when seeking the scholarship. The benefit of scholarships funded by the state lottery is the availability of funds that applies to the situation. It does not run out of funds due to the fact that the lottery continues to bring in revenue that is then put into the scholarships.
Are there Scholarships for Teachers in Tennessee?
When it comes to Tennessee scholarships for future teachers, students have a variety of options that may assist with the process of paying for their educations. The Don Sahli-Kathy Woodall Scholarship offers eight scholarships each year to college students working on a teaching degree. Students may qualify for a $1,000 or a $500 scholarship, depending on their situation.
The Minority Teaching Fellows program offers up to $5,000 for qualifying students who pursue a teaching certification or degree in an eligible Tennessee college or university. The scholarship specifically applies to qualifying minorities, so students should review the standards for qualification before applying to the program.
The Tennessee Teaching Scholars Program offers scholarships to college students at the junior level or higher who pursue a teaching degree. It also applies to students who pursue a higher level of education and continue into a graduate program. The program requires students to be enrolled in a qualifying school or program.
Students in Tennessee may also qualify for teaching scholarships through different colleges or universities. The exact details of a scholarship provided by a college or university may vary, so students should evaluate the details and ensure that they meet the standards before applying. Many colleges and universities offer a variety of scholarships to students who are pursuing a degree in teaching or who plan to work as a teacher with an appropriate certification provided by the school.
Related Rankings: 
Best Online Colleges in Tennessee
Best Online MBA Programs in Tennessee