Traditionally, college has been a four-year course for earning a bachelor's degree. This was considered to be the gold standard for many individuals upon graduating from high school. However, many changes in the world today have taken the luster from the four-year course option and have shown how beneficial other types of degree programs can be. At the forefront of higher education change are accelerated degree programs, a type of college-level program that gets individuals through their degrees quickly and out into the workforce in far less time than usual.
Recommended Online Schools for You
Explore our featured online programs to find the right match for you today.
What Is an Accelerated Degree Program?
Of course, it is obvious that a bachelor's degree is important for most adults to have. Not only is it the first step to a higher degree, such as a master's or a doctorate, but also it has been shown to keep people healthier, happier and more financially secure throughout their lives. Statistics show that people with bachelor's degrees earn $300 more each week than do those with only associate's degrees and over $400 more each week than do those with only high school diplomas.
The good news is that individuals no longer have to put in four years of work to earn this degree. An accelerated degree program cuts down higher education time by at least one year, letting students earn a bachelor's degree in a maximum of three years. Some accelerated programs work even faster than this. For example, master's degrees may take only a year to a year and a half to accomplish rather than the usual two to three years.
Accelerated degree programs retain many of the same benefits of which traditional programs boast. For example, they are usually still accredited depending on the college and typically still cover the same courses with the same number of tests. However, everything is sped up. Classes cover more material in shorter lengths of time, and homework assignments, quizzes and tests are much closer together. Basically, this is an immersive, intensive experience designed to get people successfully through their coursework and on to graduation.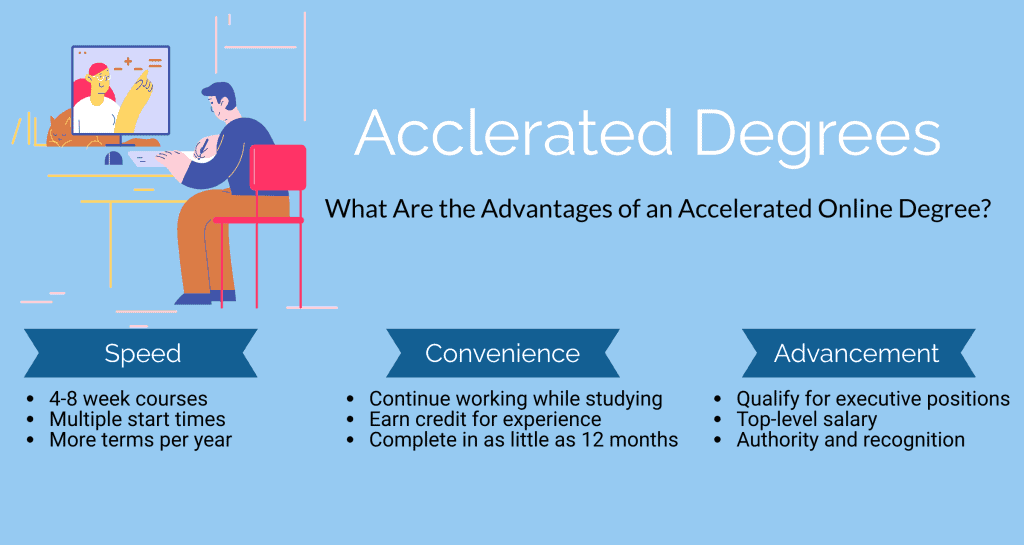 What Are the Types of Accelerated Degree Programs?
When choosing an accelerated program, students will be able to pick from a variety of types depending on the educational institution that they attend. For example, they may choose a single-degree program that focuses on one course at a time. Each course comes with a short break afterwards before the next course begins.
The dual-degree program lets individuals work on their bachelors' and their masters' degrees simultaneously. As they earn credits towards a bachelor's degree, the same credits can sometimes count toward the master's degree at the same time.
Other options that are offered are the on-campus program versus the online accelerated degree program. While on-campus programs are beneficial for those who like to connect with other students, the online option is good for people who must still hold down jobs or who have family obligations during usual daytime school hours.
Different institutions also offer different class lengths. For example, some offer five-week sessions while others offer eight-week sessions. The length of each session helps to determine how quickly the degree will be obtained.
What Are the Benefits of Choosing an Accelerated Degree Program?
Accelerated degree programs offer numerous benefits for people of all walks of life. Most importantly, these programs save people precious time, getting them through school and into the workforce where they can earn money as quickly as possible. Those who are wondering why they should pursue these programs should also consider these other important benefits.
Faster career changes
Faster career advancement
Cost savings
Better class scheduling choices
Less downtime during summers and school breaks
Ready to start your journey?
What are Some of the Best Accelerated Degrees?
Many prospective and current students struggle with the idea of four-six year bachelor's degrees. They must invest significant time in their programs to obtain their dream careers. Fortunately, there is another option. The best accelerated online bachelor's degrees can help students speed up their education and jump-start their careers. Rather than studying for six years, students can earn their degrees in one to three years.
Accelerated online bachelor's degrees are intensive programs, compressing all the required courses into a short time frame. Students must work hard to complete their degrees; however, the benefits are immense. They can take advantage of lower tuition costs, different start dates, flexible schedules, and faster entry into higher education or their careers.
Many fast-track programs are available, designed, and delivered by top schools across the country. Learn about the 40 best accelerated online degrees below.
1. Accounting
Accounting prepares students for exciting careers in business, finance, and taxation. Students learn essential knowledge and skills such as financial accounting, managerial accounting, and auditing. Students graduate with a Bachelor of Science (BS) in Accounting. They can pursue many in-demand, high-paying professions courtesy of their degree and additional certification or licensure. The most popular career paths include financial specialists, accountants, and auditors; they earn $77,250 annually on average. Since most entry-level jobs require a bachelor's degree, accelerated programs help individuals start and advance their careers faster.
Recommended Online Accounting Programs
Explore our featured online programs to find the right match for you today.
2. Business Administration
A Bachelor of Business Administration (BBA) is one of the most popular degree choices, especially for those seeking managerial positions or creating their own businesses. It explores all aspects of business, including accounting, business operations, economics, finance, human resource management, and marketing. Students may be able to major in one of these focuses, depending on the school. As business and financial professions should grow 7% from 2021 to 2031, there is no better time than now to acquire the degree. With the best accelerated bachelor's degree programs, motivated career seekers can seize opportunities faster. They can also take advantage of median earnings of $76,570.median earnings of $76,570.
Recommended Online Business Programs
Explore our featured online programs to find the right match for you today.
3. Communications
Communications or Communication Studies opens numerous doors for creatives and media makers. In a fast-paced program, students develop their written, oral, and artistic communication skills and learn to use and produce various media. Graduates obtain Bachelor of Arts (BA) in Communication degrees, allowing them to work in multiple domains such as advertising and marketing ($133,380 per year), public relations ($62,800 per year), or journalism ($48,370 per year). Since it can be a competitive industry, many students want to get a head-start and make a name for themselves early. The best accelerated online degrees can help them do just that.
Recommended Online Communication Degrees
Explore our featured online programs to find the right match for you today.
4. Computer Programming
If students are interested in coding or programming, they may enjoy an accelerated Bachelor of Science (BS) in Computer Programming. Course content may explore computer science, computer systems, artificial intelligence, software development, and software testing. Graduates enter a highly competitive field, requiring job seekers to stand out in their accomplishments. A bachelor's degree from an accelerated online program showcases dedication to the craft and quick comprehension skills. As a result, they may find themselves amongst their high-earning peers: computer programmers ($93,000 per year), software developers ($109,020 per year), and database administrators and architects ($101,000 per year).
Recommended Online Programming Degrees
Explore our featured online programs to find the right match for you today.
5. Computer Science
One of the best accelerated bachelor's degree programs for technology or computer enthusiasts is a Bachelor of Science (BS) in Computer Science. Students receive a broad overview of computer science, computer systems, programming, algorithms, software, and hardware. Many universities offer focuses, allowing students to explore topics more in-depth and direct their careers. These include artificial intelligence, data analytics, cyber security or information security, computer systems, networks, software engineering, hardware engineering, and human-computer interaction. Grads can take advantage of an industry expected to grow 15% before 2031 and a median salary of $97,430 annually.
Recommended Online Computer Science Degrees
Explore our featured online programs to find the right match for you today.
6. Counseling
A Bachelor of Science (BS) or a Bachelor of Arts (BA) in Counseling helps students build a strong foundation for a career. Courses include counseling theory and practice, ethics and law, psychology, mental health, family dynamics, addiction, and more. Universities may allow students to major in a specific domain, such as mental health or addiction recovery counseling. With a bachelor's degree, students can handle counseling and advanced support roles, earning an average of $48,520 per year. Many students obtain an accelerated online degree in counseling so they can pursue graduate school faster.
Recommended Online Counseling Degrees
Explore our featured online programs to find the right match for you today.
7. Criminal Justice
Prospective students with a strong sense of justice and order may like to pursue a Bachelor of Arts (BA) or a Bachelor of Science (BS) in Criminal Justice. The best accelerated degree programs in criminal justice offer a variety of classes exploring criminal law, criminal procedure, the judicial system, corrections, criminology, and police work. Career seekers can pursue many jobs in these fields, including police and detective work, probation and corrections, or private detective work.
Recommended Online Criminal Justice Degrees
Explore our featured online programs to find the right match for you today.
8. Cybersecurity
Many individuals wish to become cybersecurity system programmers, information security analysts, computer systems managers, or cybersecurity consultants. An accelerated online program in Cybersecurity can help them focus on their passions and achieve their dreams. Students learn about cyber defense for devices, computers, software, networks, and servers. At the end of their program, they are well-equipped to find jobs in a thriving sector. Average professional earnings surpass $100,000 per year, which is a further incentive to expedite the degree.
Recommended Online Cybersecurity Degrees
Explore our featured online programs to find the right match for you today.
9. Data Analytics
A growing number of universities offer a specialized Bachelor's of Science (BS) in Data Analytics. The program targets individuals who want to help businesses make better decisions, increase their efficiency, or prepare for the future. Students learn technical knowledge and skills for data collection, analysis, and evaluation. Upon graduation, they may become market research analysts ($63,920 per year) or operations research analysts ( $82,360 per year). The job outlook for these professions is positive, seeing an above-average growth rate till 2031. Accordingly, it is an excellent time to pursue an accelerated online degree in data analytics.
Recommended Online Analytics Programs
Explore our featured online programs to find the right match for you today.
10. Design
Artists will be happy to learn they can take an accelerated online bachelor's degree in design. The general program offers an overview of design basics, elements, and histories. Yet, many colleges allow students to sample and then concentrate on a specific design domain; architecture, interior design, fashion design, graphic or UX design, textiles, and industrial design are only a few common choices. The best accelerated online degrees give creatives freedom and flexibility with electives and schedules. Students can benefit from directing their own design careers, as most design industries are fairly competitive and require individualism.
11. Education
Aspiring teachers may be eager to get through their degree programs and work in education. Fortunately, many online schools offer excellent accelerated bachelor's degree programs in early childhood and elementary education, secondary education, English as a second language, or adult education. They learn core knowledge to impart to their students, meet their classroom's needs, handle challenging situations, and communicate effectively with authorities and parents. Upon graduation and official certification, they can immediately enter the field and earn between $61,350 and $61,820 per year.
12. Emergency Management
A Bachelor of Arts (BA) in Emergency Management is a specialized program teaching students how to plan and prepare for emergencies and disasters. Emergency management professionals help reduce the risks of emergencies, develop effective crisis and disaster response plans, and learn the complexities of managing disasters. Scholars may move on to work in emergency management, consulting, or public safety. They may seize the advantages of accelerated degree programs if they have a strong desire to help people.
13. English
Avid readers and writers may be eligible for an accelerated online Bachelor of Arts (BA) in English. Traditional programs take their time to explore literary forms, styles, theories, interpretations, and ideas. Yet, motivated students may wish to speed up that timeframe to become authors or writers, editors, journalists, content creators, communications specialists, or media managers. They can earn an average of $69,510 to $78,060 per year, depending on their chosen profession.
14. Environmental Science
The number of students graduating with Bachelor of Science (BS) in Environmental Science degrees is rising. Similarly, the U.S. Bureau of Labor Statistics (BLS) expects a 5% increase in the job outlook for environmental scientists and specialists until 2031. Since this is the case, prospective students may wish to keep an eye out for the best accelerated degree programs in environmental science. They receive a well-rounded knowledge of biology, chemistry, ecology, geography, geology, and politics.
15. Finance
A Bachelor of Science (BS) in Finance prepares students to understand money and assets, analyze and evaluate investment opportunities, and weigh and reduce financial risks. Career seekers looking to help people with their finances can take a BS in Financial Planning; individuals seeking to help businesses improve their financial situations can obtain a BS in Financial Management. Graduates can enter most financial professions with an undergraduate degree, earning an average of $76,570. The accelerated online degree programs allow them to get their foot in the door of prestigious firms and organizations faster, and develop their professional career.
16. Fire Science
Students eager to become firefighters, fire or arson inspectors, investigators, or fire prevention specialists can take advantage of accelerated online degrees in fire science. The Bachelor of Science (BS) in Fire Science details everything these professions need to know about fires, from how they start, how to put them out, and how to investigate fires. Since most fire professions require postsecondary certificate training, a higher bachelor's degree helps them advance. Although the average firefighter earns $50,700 per year, they may be able to increase their pay to $81,640 per year.
17. General Studies
Current workers may want better jobs or increase their earning potential but need an undergraduate degree. A bachelor's degree in general studies may be the perfect solution. It is an interdisciplinary program, exploring core courses from English, Humanities, Math, Social Science, and Natural Science. In many cases, universities allow students to customize their own programs to suit their goals. Since students may already have their own careers, accelerated online programs provide the flexibility necessary to work and learn simultaneously.
18. Health Science
A Bachelor of Science (BS) in Health Science offers foundational health knowledge for students who wish to continue in a health research or professional career. The program explores math, science, anatomy, physiology, health, psychology, epidemiology, and healthcare ethics and policies. The best accelerated bachelor's degree programs allow students to progress quickly, so students can decide on a career or move into advanced, specialized degrees. Since healthcare occupations should grow 13% before 2031, fast-track degrees in health science can be an excellent investment for career seekers.
19. Healthcare Administration
A Bachelor of Healthcare Administration focuses on building the knowledge and skills necessary for managerial healthcare positions. Core courses focus on healthcare operations, law and ethics, financial practices, and human resources. Once students complete their Bachelor of Science (BS) or Bachelor of Arts (BA) in Healthcare Administration, they can work in different settings such as hospitals, laboratories, insurance firms, and pharmaceutical companies. As professions should increase by 28% in the next decade, it is a great time to take an accelerated degree. Graduates can expect to earn around $101,340 per year.
20. History
History buffs may look into a Bachelor of Arts (BA) or a Bachelor of Science (BS) in History and Social Studies. The best accelerated degree programs teach students about notable historical moments, explore different ways to interpret documents and events and examine historical perspectives and their contexts. Scholars can look forward to exciting jobs as historians, history professors, museum curators, researchers, scientists, or archeologists. Across the field, the average earnings are $60,000 annually with a bachelor's degree.
21. Homeland Security
A Bachelor of Arts (BA) or a Bachelor of Science (BS) in Homeland Security delves into interesting topics like emergency and crisis management, counterterrorism, cybercrime, infectious diseases, travel and immigration., and climate change. The overall objectives are to improve national safety and reduce security risks. Accelerated homeland security degrees help students develop sufficient knowledge before choosing a concentration, such as law enforcement or information systems security. Suppose graduates pursue a job with the Department of Homeland Security. In that case, they could benefit from tuition reimbursement or student loan repayment.
22. Hospitality Management
Career seekers with an entrepreneurial spirit and a talent for accommodations, food services, or travel and tourism can benefit significantly from a hospital management degree. The best accelerated degree programs in hospitality help students develop management, operations, ethics, communication, organization, human resources, and marketing skills. At the end of the program, graduating students can pursue manager or executive positions in hotels, restaurants, travel agencies, and more for an average of $59,430 annually.
23. Human Resources
Career seekers looking to advance their knowledge and skills in human resources may pursue a Bachelor's Degree in Human Resources. The best accelerated online degrees detail ethics and policy, compensation & benefits, labor relations, and hiring practices. As a result, professionals can confidently handle their careers as human resource specialists ($62,290 per year) or human resource managers ($126,230 per year).
24. Human Services
A Bachelor of Science (BS) in Human Services is the perfect stepping stone for professionals interested in assisting people, families, and communities. It introduces students to policies, programs, and services designed to meet human needs; it also provinces foundational skills such as communication styles, data collection and analysis, counseling, and case management. Degree holders can go on to work in various community and social services careers ($48,410). Accelerated online degrees can help career seekers to move beyond entry-level positions or pursue graduate degrees or specializations more quickly.
25. Industrial Technology
An accelerated Bachelor of Science (BS) in Industrial Technology can help aspiring industrial engineers move toward their lucrative careers faster. The program teaches the principles of engineering, technical skills, project management, computers and software, and math and statistics. The field will grow 10% in the next decade, welcoming industrial engineers, industrial machinery mechanics and maintenance workers, and industrial engineering technologists and technicians. Graduates can earn up to $129,620 per year, depending on their chosen industry and business.
26. Information Technology
There will be 82,800 new jobs in information technology before 2031, inspiring career seekers to pursue a Bachelor of Science (BS) in Information Technology. Naturally, they wish to select the best accelerated degree programs so they can learn about efficient and effective information creation, exchange, and storage. They should look for core courses such as coding or programming, information security, system design and development, and software application design and development. Upon graduation, they can look forward to numerous job opportunities and an average salary of $97,430.
27. Legal Studies/Paralegal
Many professionals who currently work in a legal office or department or students who wish to obtain non-lawyer legal positions can acquire a Bachelor of Science (BS) in Legal Studies. Students build expertise in multiple aspects of the law and its influence on society. An accelerated online program provides the pace necessary for those eager to become paralegals, legal assistants, arbitrators, mediators, or conciliators. They can also anticipate an annual salary of $53,000 or more.
28. Liberal Arts
A Bachelor of Arts (BA) in Liberal Arts teaches English, history, philosophy, logic and reasoning, fine arts, and theology. It can be an excellent foundation for numerous fields, as 80% of employers value this degree. Many students find jobs in education, management, office and administration work, and business operations and earn an average of $50,000 per year. Many graduates use it as a stepping stone for other degrees, so they may look into accelerated online programs to fast-track their education.
29. Marketing
A Bachelor of Arts (BA) or Bachelor of Science (BS) in Marketing prepares professionals to move into in-demand advertising or marketing careers and earn $133,380 annually, on average. Marketing shows students how to communicate ideas clearly and creatively, promote brand awareness and recognition, and cultivate consumer desire. In the best accelerated bachelor's degree programs, students learn market research methods, data collection, and analysis. Accordingly, graduates can lead full and exciting marketing careers.
30. Nursing
Aspiring nurses keen on caring and supporting people may wish to fast-track their careers. Likewise, practical and vocational nurses may want to advance their careers. An accelerated, online Bachelor of Science (BS) in Nursing can be a good choice in both scenarios. Students learn math, physics, chemistry, biology, pathophysiology, infection prevention and control, core nursing skills, and professional practice in their studies. Upon graduation and licensure, individuals can become registered nurses ($77,600 per year).
31. Occupational Health and Safety
A Bachelor of Science (BS) in Occupational Health and Safety is an essential degree for professionals improving the health and safety of employees. It details health and safety policies and practices, occupational safety management, workplace risks, workplace testing and analysis, prevention plans, and crisis management. The best accelerated online degrees help graduates obtain certification to become health and safety specialists ($77,560) or health and safety technicians ($51,120).
32. Organizational Leadership
Business executives must have the skills necessary to lead organizations, teams, or individuals. A Bachelor of Science (BS) in Organizational Leadership can be an exceptional way to obtain the expertise. Fortunately, students can expedite the process by finding the best accelerated degree programs online. They offer courses on leadership approaches, basic management principles, communication skills, common organizational problems and solutions, and best business practices. Grads can enter managerial positions in many different industries, earning an average of $102,450 per year.
33. Political Science
A Bachelor of Arts (BA) in Political Science is an intriguing program looking at political institutions, systems, policies, and practices and their influences. It also explores how movements spark political and social changes in the world. Many political science professions require a graduate degree. Students may wish to speed up their education by taking an accelerated, online program. In this way, they can acquire the credentials necessary to work in political science or public administration and earn an average of $122,510 per year.
34. Project Management
While many professionals become team leaders through experience, one of the best ways to advance in a field, industry, or business is with an accelerated online degree. A Bachelor of Science (BS) in Project Management offers theoretical and practical knowledge of scope, time, cost, risk, quality, and employee management. With degrees in hand, career seekers can become excellent project management specialists with an average annual salary of $94,500.
35. Psychology
Psychology is one of the most popular degrees, inspiring students to become counselors, therapists, psychologists, or psychiatrists. A Bachelor of Arts (BA) or a Bachelor of Science (BS) in Psychology explores research methods, neurobiology, behavior, development, and a history of psychology. After graduating from the program, students may need to obtain a Master's or Doctoral degree. As such, accelerated online psychology degrees can be a good choice for many. Across the field of degrees, psychology professionals earn an average of $50,000, but psychiatrists can receive $249,760 annually.
36. Public Health
A Bachelor of Science (BS) in Public Health helps students get ready for a career in public health and safety. Students learn about public health challenges, current programs and initiatives, health policies and practices, research and analysis methods, and practical skills for developing and carrying out campaigns. Grads can take on important jobs such as health education specialists, health researchers, public policy workers, or community healthcare workers. They take home an average salary of $63,000 annually.
37. Radiation Sciences
A Bachelor of Science (BS) in Radiation Sciences is a specialized degree, preparing radiation technologists and therapists. The program may look at both diagnostic radiation (radiography and ultrasonography) or therapeutic radiation (treatments), or it may provide a focus for one. Students receive the credentials to become radiologic technologists or technicians ($61,370) or radiation therapists ($82,790). Similar to most undergraduate degrees, most programs take four years. However, the best accelerated bachelor's degree programs facilitate completion in as little as 12 months.
38. Sociology
Many schools offer excellent accelerated degree programs in Sociology. Students learn how to observe and analyze societies, challenges, and improvements over time. They can apply their knowledge to any human situation, including human rights, crime and justice, and power structures. Graduates can secure multiple prominent roles in communities, hospitals and clinics, organizations, and government agencies. As sociologists, they can take home an annual salary of $92,910, but they may also qualify to be researchers, analysts, planners, policy-makers, social and community service managers, and more.
39. Sports Management
Prospective students looking to work in the sports management sector can benefit from a Bachelor of Science (BS) in Sports Management. Individuals develop core skills related to organizational leadership, planning, program design and implementation, resource management, athletics and coaching development, and business operations. Graduating students can acquire positions such as sports marketing managers ($141,490) or athletic directors ($60,833).
40. Supply Chain Management
The best accelerated online degrees in supply chain management provide a broad overview of business and operations management and then concentrate on supply chains. Students gain an understanding of supply and demand, purchasing, production, storage, delivery, and delivery. A Bachelor of Science (BS) in Supply Chain Management showcases their abilities, allowing them to land manager jobs. They can earn between $75,410 and $103,150 per year.
How Can One Get Started in an Accelerated Degree Program?
These days, many colleges offer accelerated degree options for bachelor's, bachelor's to master's and even dual-enrollment options. In fact, numerous schools have opened up these options since the economic downturn of 2008 as schools saw the increased need for students to save money and find jobs quickly.
Getting started with this program is similar to getting started with any traditional college program. Students should apply to several institutions with accelerated programs to determine which option is best for them. They should also consider online options, which are increasingly advantageous. In addition, they should apply for student aid as needed, keeping in mind that many schools offer scholarship programs. Moreover, the U.S. government offers financial aid, including low-interest loans, grants and work-study programs, to students living below certain economic qualifications.
The United States has been working on several initiatives within the last decade to make college more affordable for all. One part of this is the Pell for Accelerated Completion program. This fund provides grants for individuals in accelerated programs. To get started with this grant, one must first apply for FAFSA to determine eligibility. The grants are then paid directly to the school.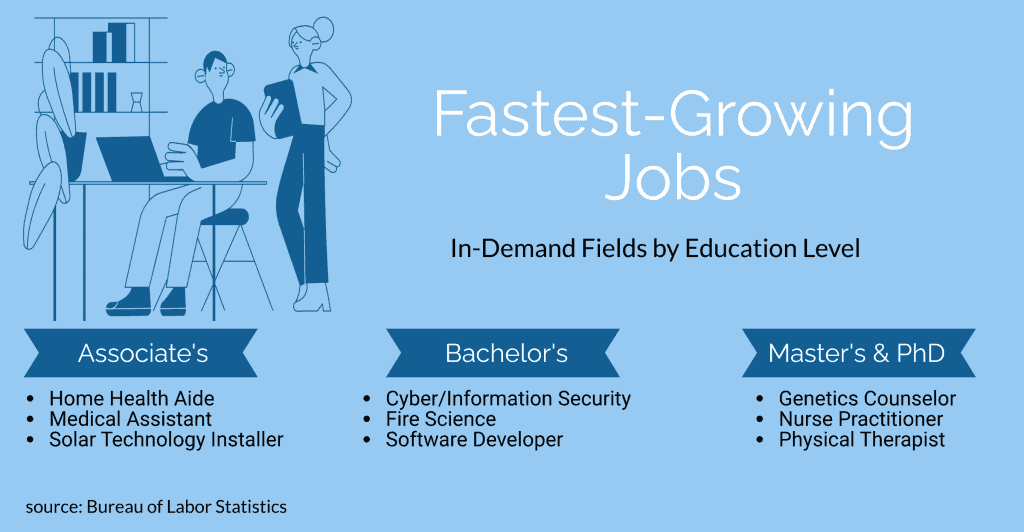 What Are Some Tips for Succeeding in an Accelerated Degree Program?
Because accelerated degree programs are so fast and intensive, they require a certain amount of dedication and perseverance for student success. First, students will want to see if they can transfer credits from other colleges they have attended or from placement examinations or CLEP examinations they have taken. This will save them even more time, cutting down programs to two years or less.
Second, students will need to be self-motivated to get through the classes with such heavy workloads. Students should be able to use their time widely, create healthy schedules that combine their social and work pursuits along with their school goals and be willing to change their class workloads if things are not working out well.
Third, these programs are best started when other areas of life are slower. For example, planning for a wedding, getting ready for a baby or starting a new job are not the best times to start with this heavy workload.
Fourth, students will benefit best from professors who are willing to work one-on-one with them. This should be possible even with online classes. To find out which professors are best, students should ask their classmates for recommendations and even reach out to professors before classes start. Once the class is in full swing, it is still important to reach out to professors often to get an idea of what they are looking for in-class assignments and to get extra help.
Finally, students need to remember to care for themselves during this time. Downtime is important during these months, and individuals should be sure to carve some time out of each week for relaxation, hanging out with friends and caring for personal health and wellness needs.
While an accelerated degree program may not be for everyone, it does offer people with limited budgets and plenty of dedication to their schooling the opportunity to make quick progress and to get their degrees quickly. Individuals embarking in these programs should be aware that much will be asked of them as far as homework and other assignments go. However, those who press through can typically become vital parts of the workforce in far less time than they may have thought possible.
Ready to start your journey?
The Best Online Colleges for Accelerated Bachelor's Degrees
The following schools have made their reputation on accelerated online degree programs, earning accolades for their quality and trustworthiness. They are presented in alphabetical order; this list should not be construed as a formal ranking.
1. Arizona State University


Arizona State University is among the nation's largest public universities. Established as a teacher's training school in 1885, Arizona State University now serves nearly 150,000 across five campuses and through its robust online platform. Arizona State University offers a variety of online bachelor's degrees and has been ranked by US News as a school among the top ten online baccalaureate programs.
Arizona State University's online programs are available in business, biological sciences, sustainability, psychology, art, history, data analytics, and tourism, to name a few of the school's 300 certificate and degree programs. Arizona State also accepts transfer credits for relevant coursework awarded by an accredited higher learning institution, if eligible.
2. CSU Global Campus


Colorado State University Global Campus is an online public institution of higher education that was established in 2007. The university's online bachelor's programs are regionally accredited and ranked by US News as one of the top schools that offer distance education in the nation. CSU provides fixed tuition to its online baccalaureate programs in subjects that include computer science, management, human resources, finance, cyber security, organizational leadership, and criminal justice, among others.
Colorado State University's Global Campus offers up to 90 eligible transfer credits for its bachelor's degree programs offered online.
3. Oregon State University eCampus

The eCampus at Oregon State University offers some of the nation's best online baccalaureate degree programs. Oregon State University, which was founded in the late 1860s, is the state's largest school. OSU now offers more than 40 online undergraduate degrees. These bachelor's degrees include sciences, business, computer science, languages, economics, philosophy, public health, and psychology. US News ranks these OSU's online programs among the best.
Oregon State University works on a semester credit system and accepts up to 135 semester credits that can be applied toward an online bachelor's degree program that requires 180 semester credits.
4. Penn State World Campus

Penn State World Campus offers many bachelor's degrees & certificate programs that can be completed 100% online without any residency requirements. Penn State offers 38 different online baccalaureate degree programs that cover a wide range of subjects. These undergraduate distance-learning options include BA (Bachelor of Arts) and BS (Bachelor of Science) degrees in the fields of management, history, business, design, software engineering, criminal justice, finance, law, politics, psychology, and strategic communications. Penn State World Campus accepts transfer credits if they meet eligibility requirements.
5. Purdue University Global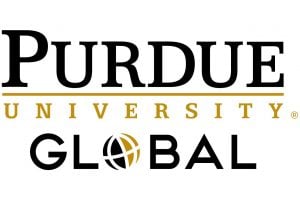 Purdue University Global is an online university that was founded in 2018. Purdue University Global serves nearly 44,000 students, of which approximately ¾ are studying for a bachelor's degree. Purdue offers full baccalaureate programs in the fields of aviation, business, education, criminal justice, communications, human services, health sciences, and fire science.
Purdue University Global uses a semester credit basis, and undergraduate degrees require the completion of 180 semester units. These online programs require an average of 15 to 18 hours per week to study and complete program assignments.
6. Southern New Hampshire University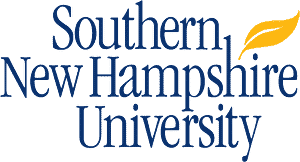 Southern New Hampshire University is a private post-secondary school that was established in the early 1930s. SNHU serves about 135,000 students online, with only 3,000 students on either campus. The school offers more than 150 online undergraduate degree programs in the areas of engineering, psychology, accounting, business, design/art, criminal justice, health, education, STEM (Science, Technology, Engineering, Math), social science, and technology.
In addition, Southern New Hampshire University offers online completion tracks for registered nurses who wish to complete their bachelor's degree in nursing. Students may transfer up to 90 eligible credits toward a baccalaureate program.
7. The University of Massachusetts Online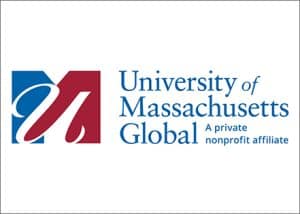 UMass Online is the distance-learning platform for this public institution of higher learning. UMass Online offers more than 50 undergraduate degree programs that can be completed online. In addition to online accelerated programs for registered nurses, the school offers online programs in social justice, psychology, management, education, criminal justice, business, history, human services, journalism, writing, economics, and literature, to name a few.
The online platform from the University of Massachusetts accepts earned credits from other accredited schools if the credits meet eligibility requirements.
8. The University of Maryland Global Campus


The University of Maryland Global Campus is the online platform of the state university. The school accepts both eligible transfer credits and offers work and life experiences. The distance-learning university from UM offers more than 30 online undergraduate programs. These bachelor's degrees are offered across many fields of study, including business, computer science, digital design, criminal justice, legal studies, management, finance, human resources, and software development, to name a few.
The University of Maryland Global Campus offers up to 90 eligible transfer credits, which include credit for military and professional experience.
9. The University of Wisconsin System eCampus

The University of Wisconsin System's eCampus is the distance-learning platform of the Badger State's public university system. The flagship University of Wisconsin-Madison is a land-grant school that was founded in the late 1840s. Today, the UW system includes two research universities and 11 regional universities, such as UW Eau Claire, UW Green Bay, and UW La Crosse. The system's eCampus programs offer more than five dozen options across a variety of topics. This includes management, business, computers, marketing, communications, criminal justice, finance, education, human resources, technology & information science, history, and health sciences, among others.
Certain online programs (like business administration, information science, & health sciences) offer flexible options, and registered nurses can complete their undergraduate degree in nursing entirely online for those with an interest; there is an accelerated track to finish their BSN or Bachelor of Science in Nursing degree.
10. Western Governors University

Established in the late 1990s, Western Governors University operates exclusively online. Western Governors University offers a variety of career-aligned undergraduate degrees designed to help working learners find time for post-secondary education. Western Governors University offers online bachelor's degree programs in business, technology, health and nursing, human services, software development, marketing, health information, cybersecurity, education, engineering, and software development, among others. The online nursing programs are available for those seeking licensure and an RN to BSN completion track.
Related Articles
Fastest Online Associate's Degrees
Fastest Online Bachelor's Degrees
Fastest Online Master's Degrees
Fastest Online Doctoral Degrees
What is an MBA?
Fastest Online MBA Programs