To identify the Best Colleges in Ohio for 2021 we averaged the latest results from the most respected college ranking systems with thousands of real student review scores from around the web to produce a unique College Consensus rating for each school. You won't find a more comprehensive ranking of the top colleges and universities in Ohio anywhere. Read more about our rankings methodology and sources at our about page.
Need help paying for your Ohio college degree? Check out our list of the Top Ohio Scholarships. Interested in learning online? See our ranking of the top online schools in Ohio.
1
Ohio State University-Main Campus
Columbus, OH
The Ohio State University has 45,000 students on its main campus, making it a city unto itself. Its size means there is something for everyone at one of the best colleges in Ohio. Even with its size it still has a 19-1 student-teacher ratio. Ohio State offers 200 majors and all types of degrees and certificates.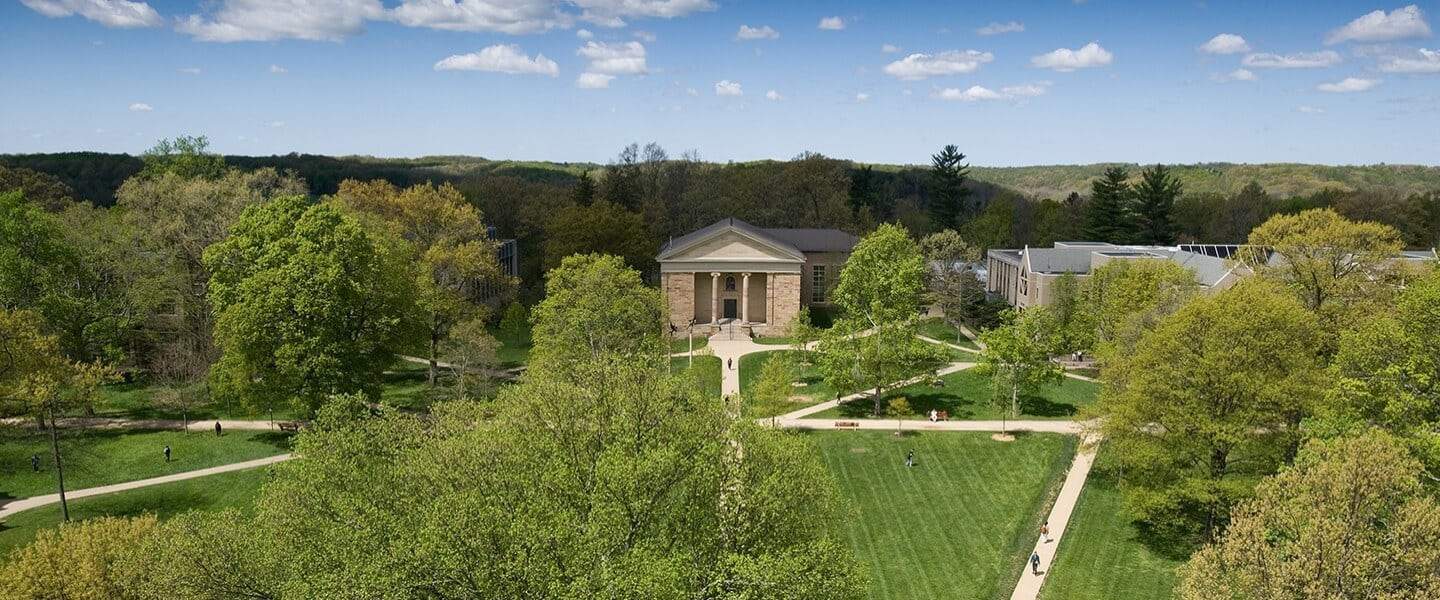 Kenyon College is one of the best schools in Ohio at the other end of the scale of Ohio State. This school has 1,600 students and a 10-1 student-teacher ratio.  Kenyon College is a private school that has 33 undergraduate degrees and offers programs for students to design their own degrees.
Oberlin College is one of the best colleges in Ohio because of its music department, which is internationally recognized. This private college has 2900 students and an 11-1 student-teacher ratio. It was also the first school to admit African-Americans.  Social justice and environmentalism are also important here.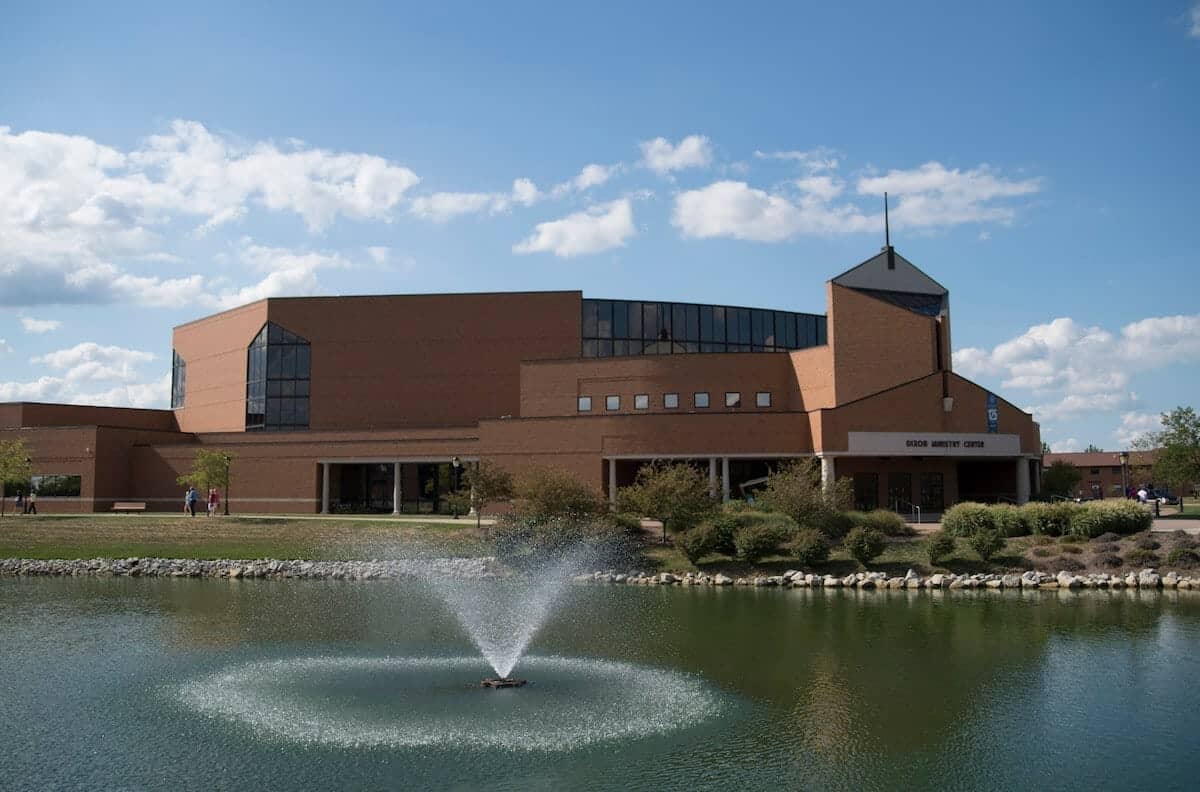 Cedarville University is a Christian college and among the best schools in Ohio because of its rigorous academic programs. The school is somewhat isolated and small but offers strong programs. Its health science offerings are known regionally. The school is small and private and has a 79 percent acceptance rate.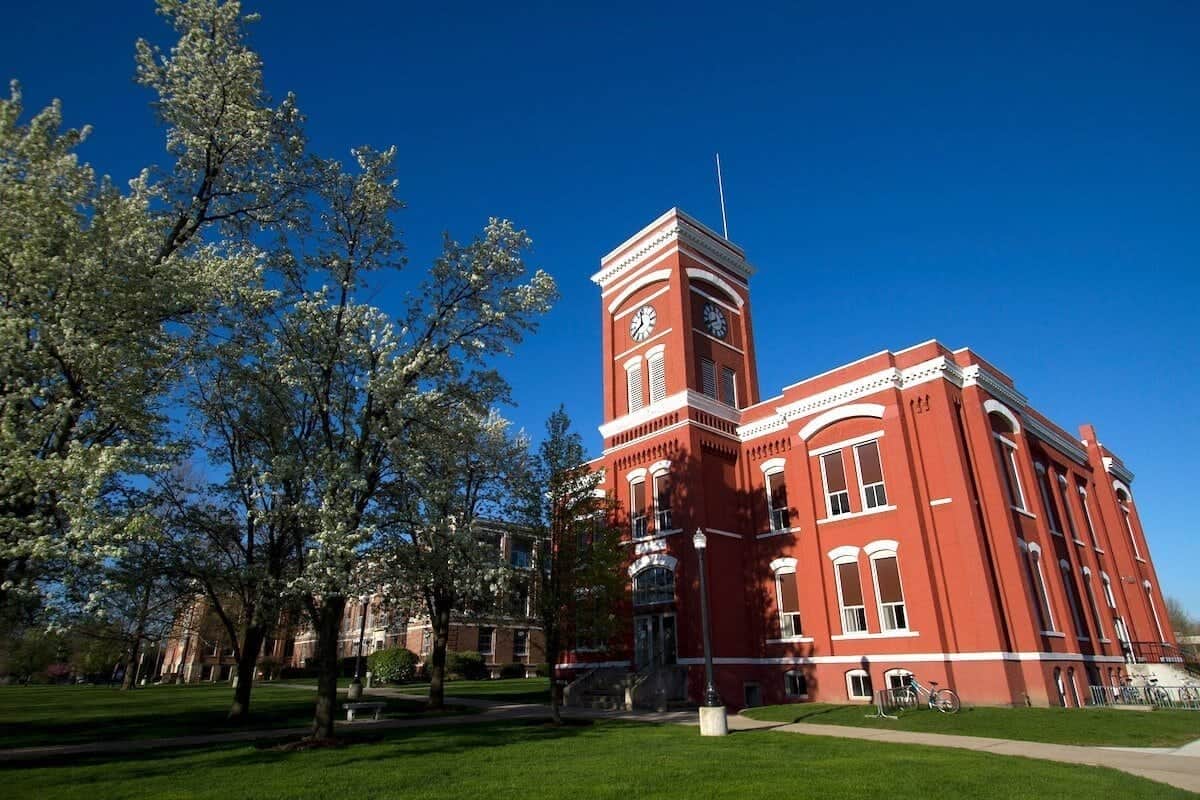 Ohio Northern University is one of the best colleges in Ohio because of its strong academics and small size. The school is affiliated with the Methodist church, has 3,300 students, and has an 11-1 student-teacher ratio. The school says 95 percent of its graduates are in grad school or employed in six months.
6
Case Western Reserve University
Cleveland, OH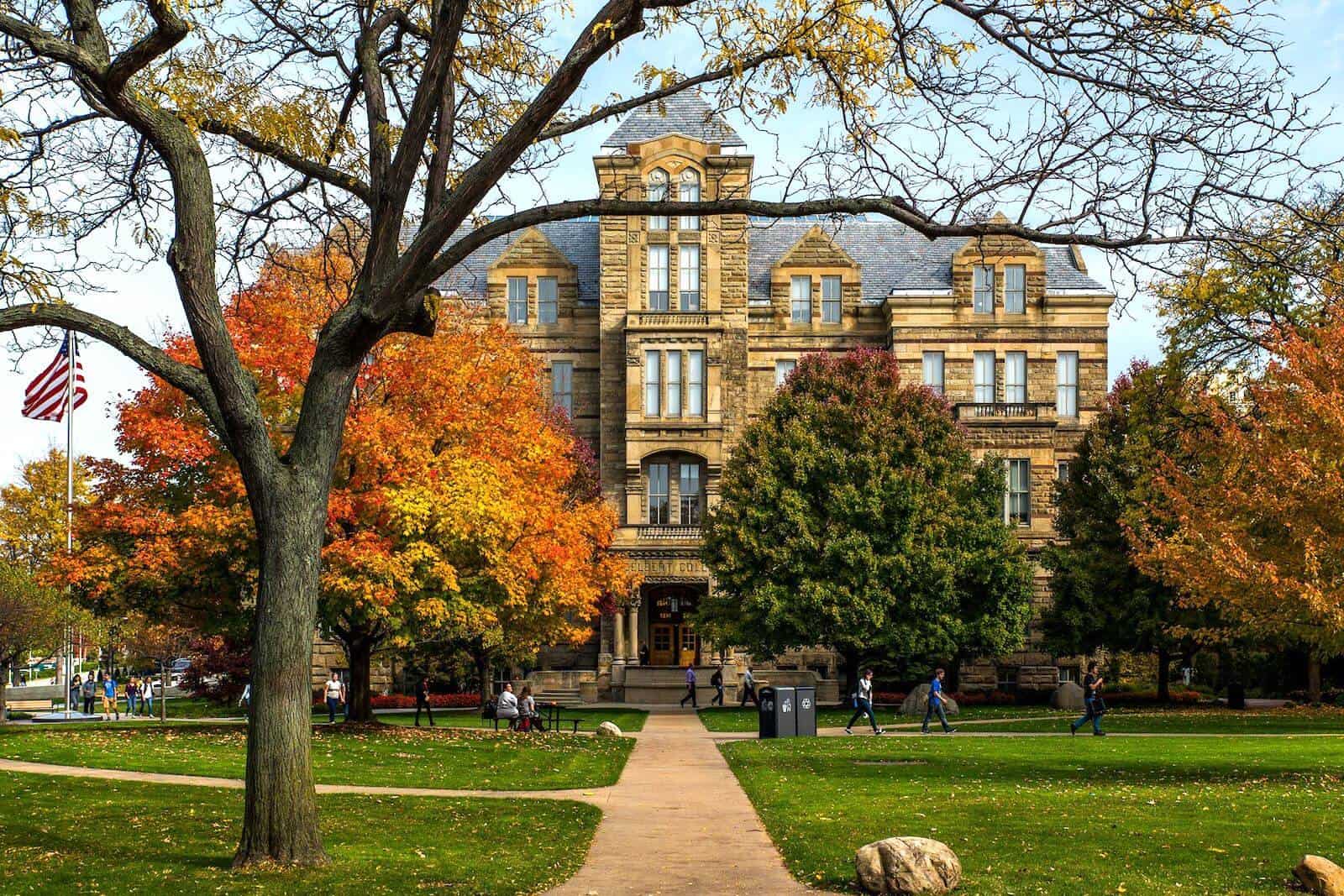 Case Western Reserve University is the oldest college in the state and has a solid reputation. One of the best schools in Ohio is known for its advanced state-of-the-art research facilities. It has 12,000 students but still maintains an 11-1 student-teacher ratio. It is a leader in several niche categories such as biomedical engineering.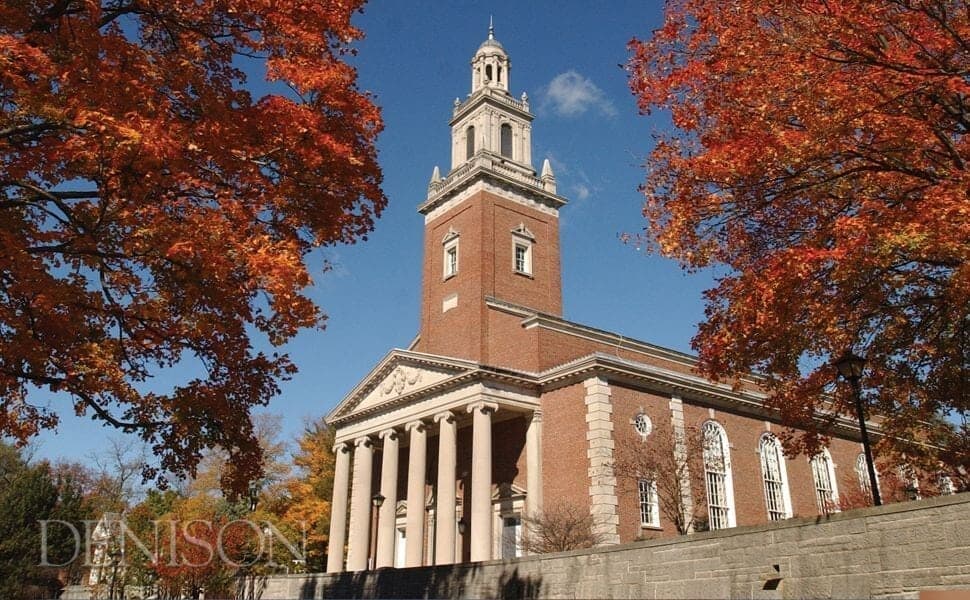 Denison University encourages students to be their best, and this school is among the best colleges in Ohio because it has a 7-1 student-teacher ratio. The school has 2,200 students but has 50 areas of study and 11 pre-professional programs.  Social sciences, biology, and psychology are popular majors.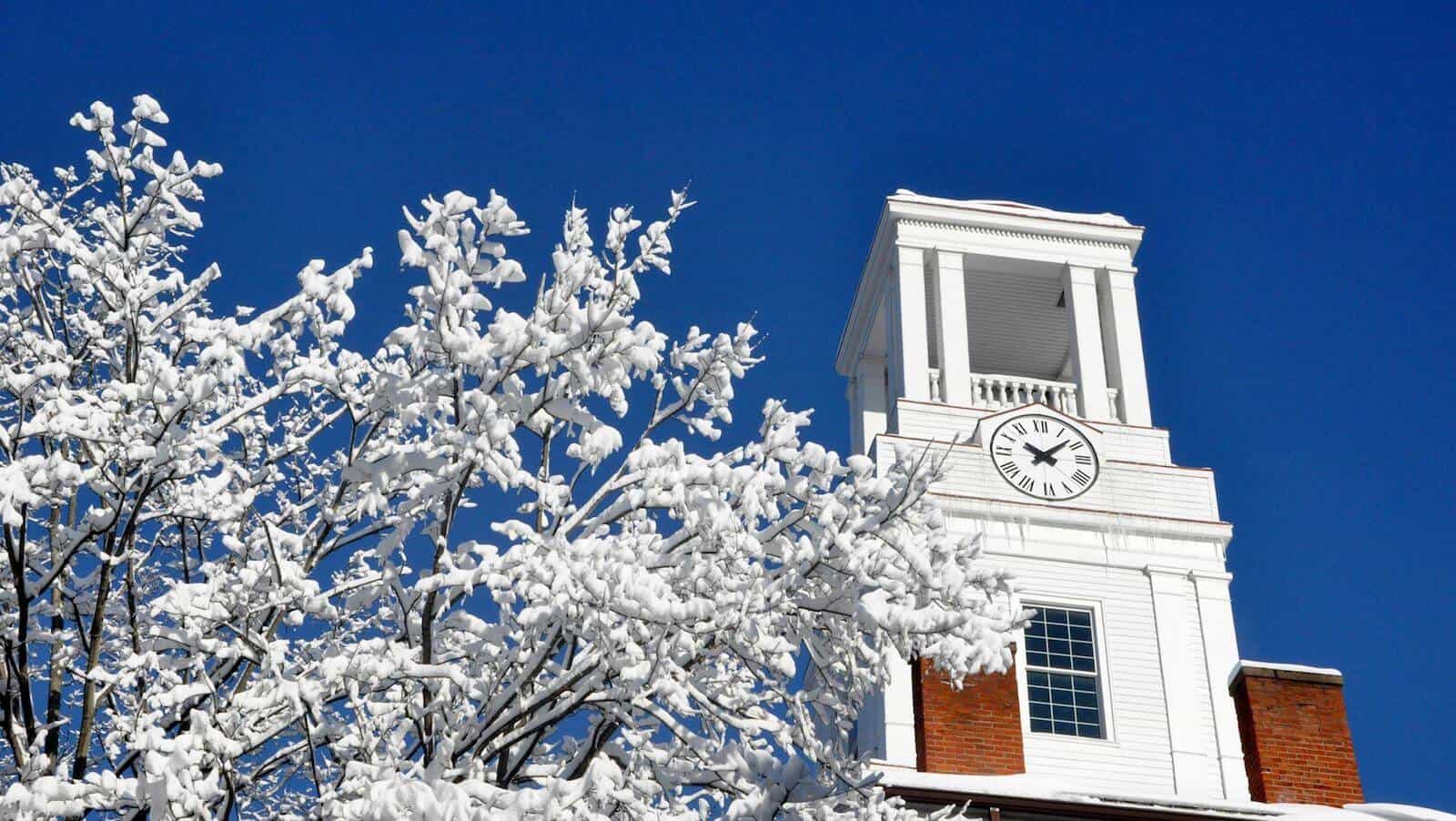 Marietta College is one of the best schools in Ohio and could be considered the oldest. It was founded under a different name in 1797. The school has 1,254 students and a 10-1 student-teacher ratio.  It is a non-sectarian liberal arts college.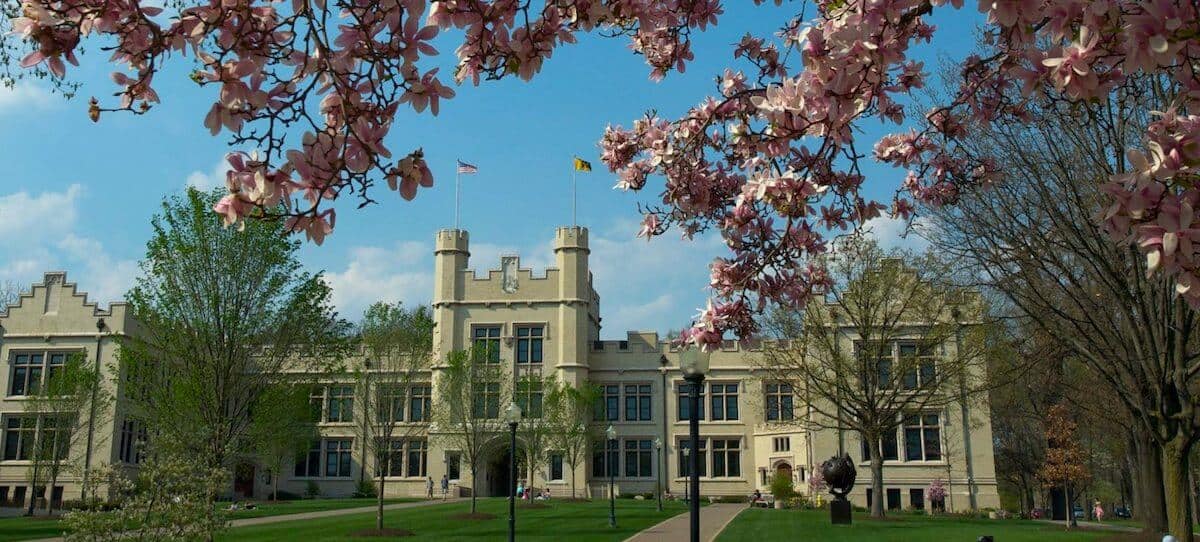 The College of Wooster is on the list of the best colleges in Ohio because of its work in mentored undergraduate research. The school has 2100 students and an 11-1 student-teacher ratio.  Social sciences, biomedical sciences, philosophy, and religion are popular majors at this school.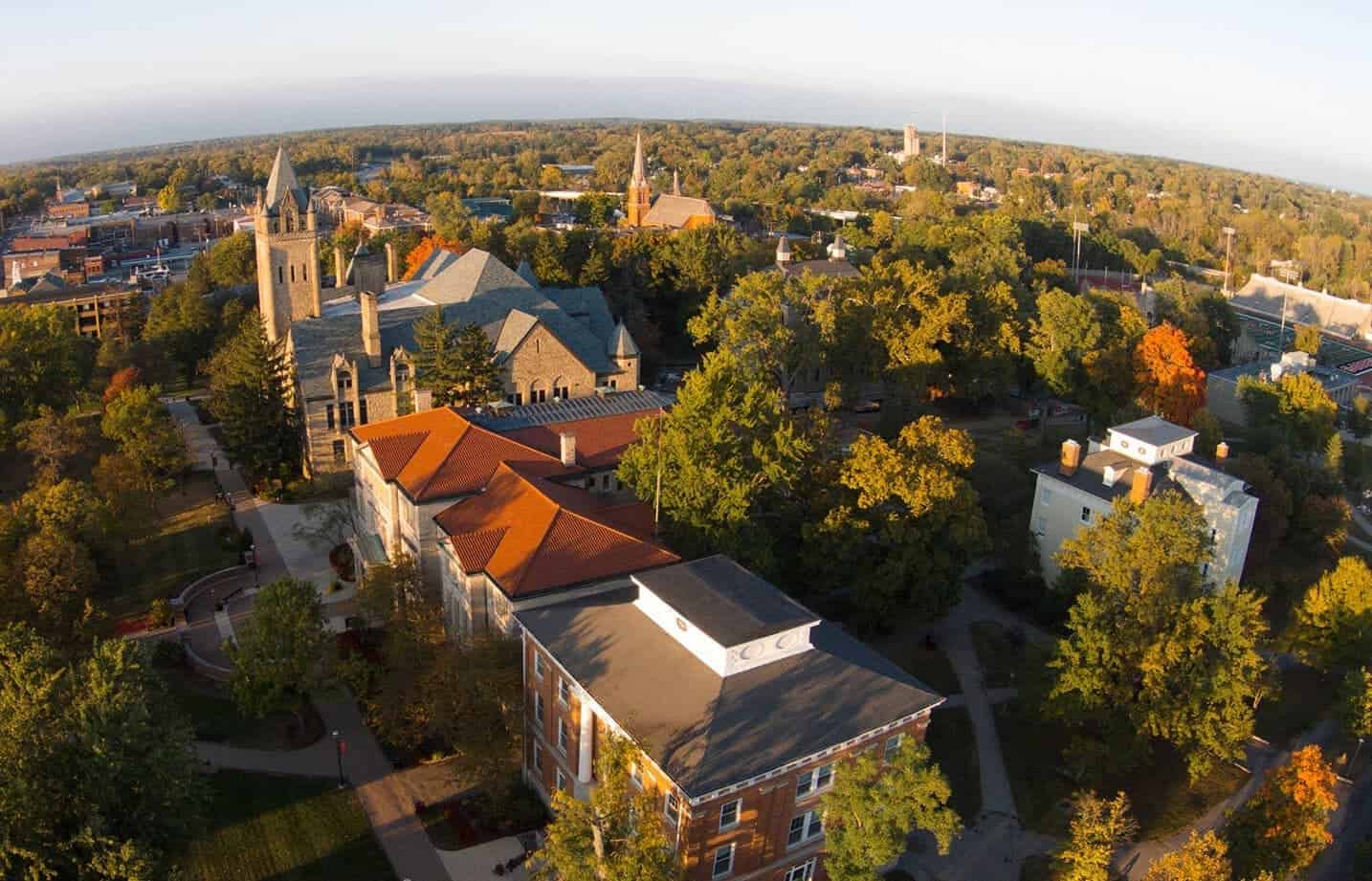 Ohio Wesleyan University is another private college on our list of best schools in Ohio. It is a Christian school and has a 67 percent acceptance rate. It has 90 majors available, many internships and mentored research are things this school is known for. It has 1450 students, 60 percent of which are female.
Ohio's Economy and Higher Education
Enrollment in the best Ohio college degree programs often stays inline with the economy of the state being researched. In Ohio's case, the number of enrolled students gradually increased up until around 2012 when numbers began to decline. Although the gradual decline in numbers is somewhat low, it is a direct influence on the state's economy and the projected employment rate over the next few years. The number of job openings for those who have graduated with a Bachelor's degree or higher has remained steady. Graduates who have recently finished their schooling are staying within the tri-state area that includes Indiana, Michigan, and Ohio.
One of the things that should be directly noted about the statistics in Ohio is that even though the number of enrollments has declined, the number of actual graduates has increased. This means that those who are enrolling in top Ohio college courses are actually staying on schedule with their degree programs and graduating. In Ohio, there is a significant number of graduates who have gone on to complete a Bachelor's degree or higher since 2012. The best universities in Ohio are able to provide the highest quality education possible for students who are looking to find the best opportunities for advancement.
Diversity Profiles
All of the best Ohio universities and colleges have strong diversity profiles. While most are predominantly white (close to 75%), The other 25% is made up of individuals from all cultures including African American, Hispanic, Asian, Pacific Islander, Native Americans, as well as individuals of two or more races. The top colleges and universities in Ohio have been working extremely hard to introduce cultural diversity programs to enhance inclusiveness when it comes to different ethnicities and cultural groups.
When it comes to male vs female enrollment numbers, the 2013 statistics show that female students outnumber male students. In 2013, the Ohio numbers were within a few points of the national average when it came to male/female enrollment. Male students made up approximately 43.6% of the student population in Ohio (43.5% national average). Female students made up approximately 56.4% of the total population (56.5% national average) of top Ohio colleges.
The top Ohio universities have also put programs in place that assist LGBTQ and transgender students in becoming more active within the schools and their many activities. Students who belong to these communities are finding a more welcoming environment and have access to the same student services.
Stats for Higher Education
The tuition for many of the top Ohio colleges has remained unchanged for the past several years. While the tuition for colleges in the surrounding states has steadily increased, Ohio is the only state in the area that has not shown any significant change at all during the last several years, primarily between 2005 and 2015. Ohio's economy has remained steady over the past several years. This has had a dramatic effect on how schools estimate tuition costs. Since the number of students enrolling in the different degree programs has remained steady as well, the cost of tuition has not increased.
In terms of four-year colleges, graduation figures were lower than in surrounding states when it comes to students graduating from their chosen degree program during the scheduled time. Out of those who had enrolled in a four-year degree program, only 32% actually graduated on time. Almost 55% took up to six full years to complete their four-year degree program.
In 2013 through 2014, the number of graduate students attending the best universities in Ohio was greater than the total number of faculty members that were hired on a full-time basis. There were only five states that achieved this milestone. Ohio was one of them. The number of graduate students who are attending the top Ohio universities shows the potential growth that is possible within Ohio's job market. Graduates have access to a variety of industries in the tri-state area where they can immediately find employment in the type of career they are interested in.
Related Rankings: 
Best Online Colleges & Universities in Ohio
Best Regional Universities – Midwest