Today's healthcare systems are constantly changing. New innovations and standards of care are created at every turn. Healthcare managers are vital to the success of medical operation systems on both a large and small scale. Within the field of healthcare management, there are also many subcategories like nursing home administration, clinical management, health information managers, and assistant administrators. Because of this, it is important for healthcare managers to have as much up to date information, data, and resources as possible. As with most things, these resources often come at a cost. However, there are a variety of free resources for healthcare managers that won't break the bank.
When looking for resources, the price often needs to be considered, but what is more important is the quality and accuracy of the information received. Up-to-date data and information help healthcare managers make decisions that support staff in the areas of accountability, funding, policy change, technology rollouts, and the empowerment of patients.
American Medical Association
The American Medical Association was founded in 1847. This history is just one of the reasons why they are one of the largest associations for medical students, DOs, and MDs. AMA's mission is "to promote the art and science of medicine and the betterment of public health." The AMA is made up of several groups that meet twice a year to discuss policy. Within these groups, there are sections that represent a wide variety of individual interests within the medical field. Several of these sections are medical school deans & faculty, retired & senior physicians, international medical graduates, female physicians, and more. Their website offers free resources for healthcare managers, such as updates on legal changes, implementation strategies, education, health care advocacy, practice management, and more. Many products can also be purchased from the AMA. These include but are not limited to AMA Ed Hub, Frieda, AMA Journal of Ethics, and JAMA Network.
Data Analytics and Visualization in Health Care Course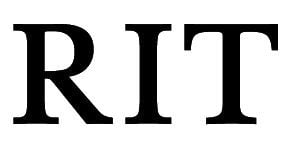 The Data Analytics and Visualization in Health Care course offered through the Rochester Institute of Technology is a comprehensive resource that is available free of charge. Those who wish to add a verified certificate can pay $249 for an instructor signed certificate that can easily be added to resumes or LinkedIn profiles. There are several free courses relevant to the health field. This particular class lasts eight weeks and covers topics like how to identify forces that are disrupting today's healthcare industry, improve clinical workflow & patient engagement, prepare visuals using healthcare data, and more.
Healthcare managers will benefit from this course as it takes a deep dive into the study of the U.S. healthcare system as it relates to analytics and data. The course then discusses health information technology and health informatics as a part of evidence-based medicine, population health, consumer health, and clinical process improvement.
FDA
The Food and Drug Administration (FDA) is a federal agency of the U.S. Department of Health and Human Services. The FDA promotes public health through the supervision of a variety of important health topics such as tobacco products and use, medical devices, medications, supplements, cosmetics, and even veterinary products. Because the stretch of their influence is so vast, there are many free resources for healthcare managers and all medical professionals within the FDA's website. A few of the offerings include updates on medication recalls, an active list of currently approved drugs, and an extensive resource area with information specifically designed for health professionals. The Food and Drug Administration also offers employment, fellowships, internships, faculty, and graduate programs in a variety of health-related positions. These positions can be found across the country and include research opportunities, scientific careers, administrative careers, and more. A unique program called Pathways for Students and Recent Graduates is offered through the FDA. This program offers three distinct internship and employment paths for those wishing to work in health at the government level.
Fixing Healthcare Delivery 2.0: Advanced Lean Course

The University of Florida offers this completely cost-free and totally online course through the Coursera platform. Participants can complete 17 hours of education at their own pace and receive a shareable certificate of completion at the end of the class. The Fixing Healthcare Delivery 2.0: Advanced Lean Course discusses the Lean or Toyota Production Systems method in detail and connects these principles to quality healthcare delivery. Students will learn many things, such as how to design standardized work, apply 5S, conduct rapid improvement events, level workflow, and more.
The course is taught by a professor from the College of Medicine and Emerging Pathogen Institute. Those who wish to take the experience a step further can purchase a certificate option, which includes graded assignments, as well as a certificate of completion that can be applied to LinkedIn profiles and resumes. Several other courses offered through Coursera that may be of interest to healthcare managers are Fixing Healthcare Delivery, Tech MeD: Transdisciplinary Education for Critical Hacks of Medical Devices, or Regulated Competition in Healthcare Systems: Theory and Practice.
Foundational Skills for Communicating About Health Course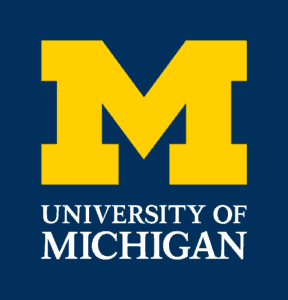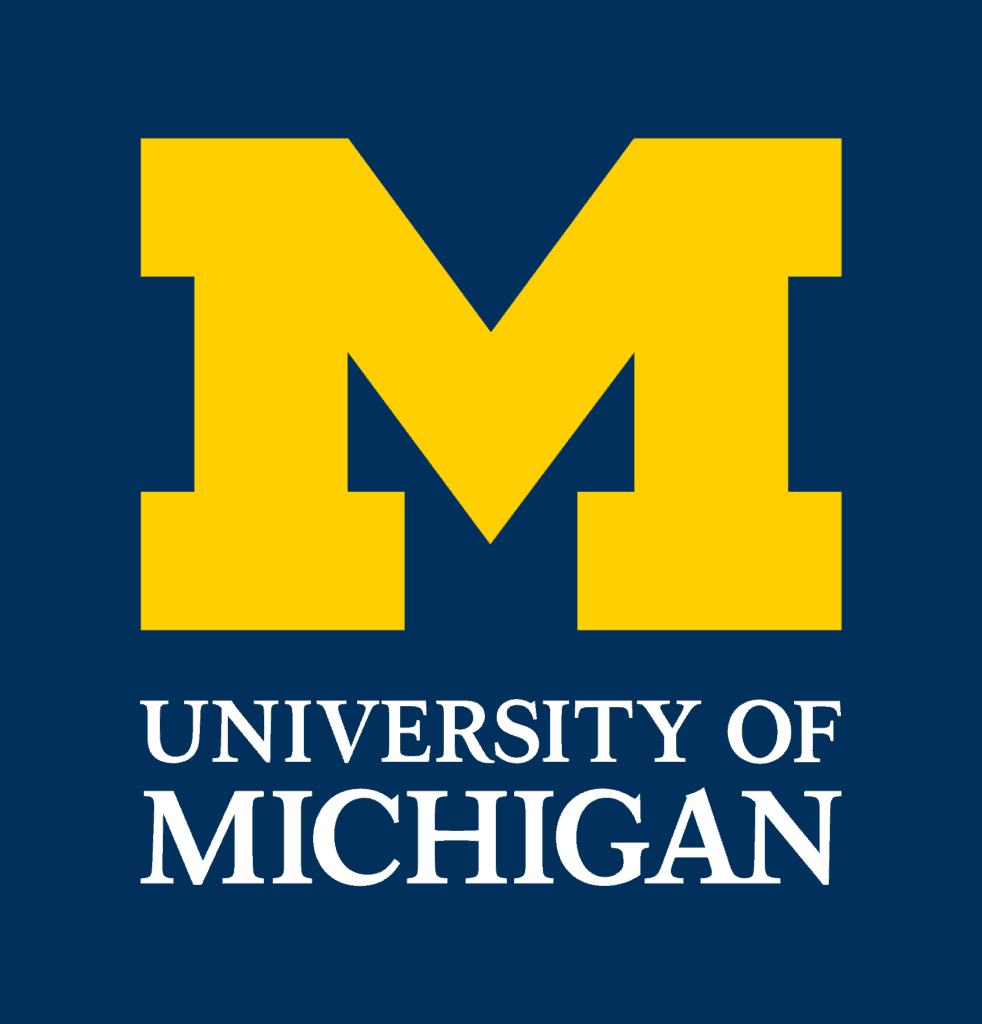 The Foundational Skills for Communicating About Health course is brought to students by the University of Michigan. Communication is an imperative skill for anyone in the field of health. But healthcare managers must communicate with staff, patients, doctors, executive members of hospital systems, and more. This course covers many foundational skills that relate to creating ideal written and verbal interactions with others at all levels. Participants will learn to collect and define important information about their target audience, select an audience-appropriate communication goal, deploy multiple narrative structures to communicate about health topics, and how to create clear and concise messages. This is a beginner level course with a 14-hour commitment that can be completed at your own pace. A variety of learning styles are utilized through videos, quizzes, and related reading assignments. This course is also offered through Coursera and does include a certificate option for an additional cost.
Healthcare Information and Management Systems Society, Inc.
HIMSS is an American non-profit organization with a mission to improve healthcare in the areas of safety, quality, and cost-effectiveness through the utilization of management and technology information systems. The society includes over 80,000 individual members, as well as many non-profit partners, provider organizations, and health service organizations. The HIMSS website includes a Resource Center with articles covering relevant topics like data science, professional development, emerging technologies related to health care, and cybersecurity & privacy. Information is shared in a variety of formats, including ebooks, webinars, articles, and reports. The HIMSS Learning Center is another community designed with healthcare leaders and professionals in mind. This comprehensive resource offers both free and membership only videos, digital events, downloadable workbooks, and more. There are fees to become a member, but memberships meet the unique needs of individuals, corporations, organizational affiliates, and non-profit partners.
Healthcare Staffing Blog
Healthcare Staffing Blog shares up to date news and relevant resources for hospitals and healthcare facilities. Healthcare managers can find information regarding safe staffing, healthcare industry trends, hiring, avoiding nurse burnout, and more. The blog is facilitated by one of the nation's top travel nursing agencies and was recently listed among the Top 100 Staffing blogs by Feedspot. Content covers the three areas of healthcare staffing, hospital management, or medical solutions news. Recent articles have included Keeping Current with Compliance in Acute and Post-Acute Care, Tips on Choosing a Staffing Partner, How to Attract and Retain Quality Candidates, and the Best Hospitals ranking for 2019-2020. Additional services provided by Medical Solutions include Healthcare Workforce Solutions, Medical Solutions Plus, Nurse Bridge, and EMR EHR Conversion Staffing. These are generally paid services, but they offer a variety of programs to meet the needs of both small and large facilities. Many of these programs work with healthcare managers to find viable solutions for problems with their staffing, procedures, or overall facility.
Measuring the Success of a Patient Safety or Quality Improvement Project Course
Measuring the Success of a Patient Safety or Quality Improvement Project is delivered through Coursera from Johns Hopkins University. This course is part six of a seven component specialization in patient safety. Participants will take a deep dive into why measurement is important to quality improvement work, how to locate external sources of quality and safety measures associated with performance data, and identifying data that is useful in evaluating quality improvement projects. Over seven hours, students will complete four modules full of video content covering the areas of Performance Measurement in Patient Safety and Quality, Public Reporting of Performance Measures, Interpreting Data, and Data to Action to Iteration.
The other courses within the Patient Safety specialization are free of cost as well. Those who complete all seven components can apply and pay for a certificate of completion. Each specialization includes a hands-on project that helps take learning to the next level.
The Healthcare Policy Podcast
The Healthcare Policy Podcast also includes a website that allows listeners to dive deeper into the topics discussed on the show. Many podcasts focused on the medical field share only one aspect of very complex subjects. The Healthcare Policy Podcast strives to share information from a wide lens with the help of expert health analysis and input. A few of the topics discussed in previous episodes include implementation of the affordable care act, healthcare research, federal healthcare regulatory oversight, private sector healthcare delivery forms, and general public health issues.
The host of the Podcast is David Introcaso, Ph.D., a healthcare policy consultant in Washington, DC, for over 25 years. His previous consulting clients have included top health-related corporations like the American Heart Association, UnitedHealth Group, and the American Public Health Association. He has been an adjunct professor at George Washington University and Georgetown for many years. Within that time, he also published nearly 50 health policy-related essays.
World Health Organization
The World Health Organization is an international health organization dedicated to "the attainment by all peoples of the highest possible level of health." This mission includes advocating for the monitoring of public health risks, universal healthcare, promoting overall human health and well being, and coordinating responses to health emergencies. The WHO also collects data on global health situations, sets international standards of care, and provides countries with technical assistance. Their website provides data-driven content covering many facets of health across the world. This information is easily broken down into sections such as fact sheets, publications, recent headlines, statistics, emergencies, and more. The website easily converts into different languages and also allows the viewer to search for information directly related to a specific country.
WHO Academy is a state of the art concept that will be headquartered in Lyon, France. The Academy will be globally accessible and focus on digital and remote learning technologies to advance adult learning in the area of science. The classes will be personalized, multilingual, and innovative.
Next Steps
Healthcare managers work to make their teams and facilities more innovative, accountable, and productive. There are many challenges facing today's healthcare managers, including but not limited to an increase of needs in aging populations, underserved communities, rapidly advancing medical technology, fiscal stipulations, and overall increased expectations from those within the field of medicine.
While many healthcare management degrees are quite comprehensive, it can be difficult for graduates to find up to date resources at a reasonable price once they are on their career path. According to a study completed by Harvard Business School, data collected indicated that CEOs in the field of medicine value leadership, innovation management, and change. In order to keep up with ever-changing trends and provide competent leadership, healthcare managers must continue to expand their knowledge on subjects like lean healthcare, new technology advances, current trends in patients, proper safety precautions for both staff and patients, HIPAA regulations, and more.
As a current or prospective healthcare manager, next steps always include staying up to date on current advancements in the medical community. Whether it is a free resource, involvement in a professional healthcare association, or pursuing an advanced degree, next steps can be just a click away.
Related Resources:
Highest Paying Online Healthcare Degrees
Online Healthcare MBA Ranking
Online Master's in Healthcare Management Ranking
Ultimate Guide for Healthcare Managers
Which Online MBA programs are best for Healthcare Managers?
What degree does a Healthcare Manager need?