For those who are yet unfamiliar, a Master of Public Health (MPH) degree helps train students to safeguard and enhance the public health of entire populations. Those who choose this path learn how to help overcome the challenging issues affecting various demographics, work with people across sectors, and educate the public about best healthcare practices. Earning an MPH degree will enable you to analyze data, create/influence public policy, learn and detect public health threats, as well as conduct health research.
Is a Public Health Masters Worth It?
If you are wondering if earning a Public Health Master's is worth it, here are some of the unique benefits of acquiring such a degree:
Greater job prospects
Earning a PMH gives graduates an advantage in terms of career advancement. It enables graduates to gain access to more advanced positions such as Biostatistician, Epidemiologist, and many other high-paying, highly-esteemed positions that make it possible to make a real difference in the public health arena.
Enhanced skills and public health understanding
Another of the top benefits of earning an MPH online is that graduates acquire the education and skills required to arm communities with the tools and data needed to keep themselves healthy and protected. MPH degrees enable graduates to assess and respond to issues adversely affecting public health as quickly and efficiently as possible. Moreover, depending on your specialization, you may be able to respond to every specified public health matter, advise agencies on how to take action, etc.
Make an impact
Earning an MPH enables students to make a significant impact on public health in general. Given that your knowledge and resources can be leveraged to allow for organizations and individuals to make life-saving decisions, earning this degree can make you an invaluable addition to the sector. No matter where you choose to work or what specialty you are interested in, you can make a significant difference in the general health and safety of people from all walks of life. This is why many people venture into the field; the opportunity to save and protect lives can be highly honorable and rewarding.
Why Should I Get My Public Health Master's Online?
If you find yourself asking why should I get my Public Health Master's Online, there are plenty of benefits. Some of them are as follows:
Learn at your own pace: One of the top benefits of earning your Public Health Master's Degree online is that it allows you to learn at your own pace. Many programs allow users to study on their own time, participate in optional cyber sessions, personalize their curriculums, and more.
Save Money: Earning a Master's degree in public safety online can allow you to save lots of money. Your courses will cost less because you are not meeting your professors in public. You will also be free of extra costs such as parking fees, gas, and more.
Easy Scheduling: Earning your Public Safety Master's online can enable you to schedule your courses quickly and easily. Unlike in-person instruction, you can easily fit all the required courses into your schedule as you need them.
More Options: Lastly, attending an in-person Public Health Master's Degree program limits you to the colleges in your area. However, depending on the area you live in, you may not have access to the best programs for your career goals. Attending school online will enable you to choose from various programs across the country. This can make it possible for you to work with specific experts in your chosen field and take on highly specialized career paths.
Types of Degrees and Specializations in the Public Health Sector
If you are wondering, What Will I Learn in an Online Public Health Master's Degree Program? That's a bit of a loaded question. The Public Health sector is one of the most flexible majors in the health sector. The skills you learn depend on the specialty or concentration you choose. Here are some examples:
Public Health Practice (Executive)
Earning this degree allows graduates to assess, understand, and manage public health issues of all kinds.
Public Health Nutrition
Enrolling in a PHM program for Public Health Nutrition enables students to provide better nutrition options and health advice to build stronger communities. Upon graduation, professionals can help promote more outstanding bills of health, as well as disease prevention, both on the individual and community levels.
Public Health Administration & Policy
This online PHM program trains students to become influential leaders and trailblazers within the field of public health administration. Graduates are trained on how to enhance and manage organizations and influence policy in a way that can benefit public health.
Maternal & Child Health
Those who choose this highly specified program focus on influencing policies, organizations, and individuals to help improve the health of mothers and their offsprings.
Community Health Promotion
Those who enroll in this program train students to improve public health outcomes while reducing communal health inequity at a community level. They are trained to assess various behavioral health patterns and psychosocial risk factors. This enables them to create community-wide intervention/prevention programs, influence health policies, and evaluate behavioral health change outcomes.
There are various types of degrees and specializations for those earning a Master's degree in public health. Some of them are as follows:
Epidemiology and biostatistics
Health services administration
Health policy and management
Community health promotion
Some of the most common concentrations are:
Food, nutrition, and health
Humanitarian health
Aging and public health
Indigenous health
Careers and Salary
If you are wondering do I need a Master's degree in Public Health in order to pursue specific career paths, the answer is not always. However, the higher the job, the more likely it is to require a Public Health Master's degree. Luckily, many public health careers are high-paying and provide lots of room to earn even more as your career progresses. So, if you are searching for answers in terms of the top public health careers salaries, here are some of the top-paying jobs in the field.
Searching for some of the top careers and salaries in the Public Health Sector? Some of them are as follows:
1. Public Health Director– Median Annual Salary: $102,300
Public health directors are tasked with overseeing the general association of public health organizations and related programs. Rather than working with one-on-one patients, public health directors help organize, develop, and manage the programs used to improve the collective health of states, counties, and individuals.
2. Public Health Administrators– Median Annual Salary: $90,000
Public health administrators are nonclinical advisers and planners who oversee society-wide health programs designed to ensure they are run competently and efficiently. These professionals are responsible for helping to improve the general well-being and understanding of residents of their communities.
3. Public Health Advisors — Median Annual Salary: $90,000
Public health advisors provide aid and assistance to public organizations, not-for-profits, and exclusive organizations designed to enhance public health. They may also be expected to help advise and inform the public on various public health knowledge and programs that may impact them presently or in the future.
4. Public Health Analysts — Median Annual Salary: $84,400
As a public health analyst, you will be tasked with identifying critical health necessities for the public. You will be in charge of the collection and interpretation of data to help uncover issues and offer actionable resolutions for public health issues like disease, drug/alcohol dependence, violence, as well as ecological hazards.
5. Public Health Program Managers — Median Annual Salary: $75,100
As a public health program manager, you will work with public health workers and clinicians to effectively organize and manage current public health projects for an array of facilities and organizations.
6. Public Health Managers — Median Annual Salary: $75,100
Public health managers are tasked with working in hospitals and healthcare settings to plan and oversee services to safeguard compliance with current healthcare regulations and laws. They may be expected to concentrate on a specific department or supervise entire organizations to train staff and set goals and prospects to guarantee success and superior care.
7. Assistant Public Health Professors– Median Annual Salary: $70,500
As an assistant public health professor, you will collaborate with professors by aiding them with duties such as presenting lectures, crafting course curriculums, and grading. These professionals may also take part in research associated with their specialization.
8. Epidemiologists– Median Annual Salary: $66,800
Epidemiologists play a crucial role in today's public international health. They are also known as disease detectives and may be tasked with uncovering causes for diseases and establishing how to monitor and prevent them from circulating both regionally and internationally. They may also be responsible for identifying novel diseases or viruses to generate preemptive measures to prevent them from spreading.
9. Public Health Consultants — Median Annual Salary: $62,600
As a public health consultant, you will be well-trained and utilized by government agencies, nonprofits, healthcare organizations, and corporations. They are responsible for generating and encouraging strategies and systems that enhance the overall health results within their areas.
10. Public Health Educators — Median Annual Salary: $50,300
Public health educators are research-oriented positions concentrating on improving various regions' general health. They create informative operations and programs to stimulate healthful ecosystems and habits. These professionals focus on evaluating data to generate and enhance health programs for broad populations.
Choosing the Best Program for Me
If you are looking to choose the best program for your career goals, here is an overview of how to do just that:
Admissions
Those who are interested in enrolling in an online Public Health Master's Degree program will need to meet the following admissions requirements:
A Bachelor's degree from a U.S. institution or equivalent.
A strong interest in at least one Public Health Master's specialization.
A GPA of at least 3.0 GPA for undergraduate coursework taken after the first 60 hours;
Advanced Placement (A.P.) or Dual Enrollment credit on the transcript that counts toward the first 60 credit hours.
The undergraduate 3.0 GPA minimum may be waived for certain applicants at the school's discretion.
They must have reasonable English proficiency. In addition, international applicants must submit scores from one of the following: TOEFL with a minimum score of 550 paper-based, 213 computer-based, or 80 internet-based, the International English Language Testing System (IELTS) with a minimum score of 6; or the Michigan English Language Assessment Battery (MELAB) with a minimum score of 77.
Accreditation– How important is CEPH accreditation?
One of the most important aspects of any given college program is accreditation. Indeed, when it comes to PHM programs, public health program accreditation is vital. One of the top agencies that accredit schools of public health is the CEPH or the Council on Education for Public Health. CEPH is an independent agency that the U.S. Department of Education recognizes; it is used to accredit schools of public health as well as other public health programs.
CEPH Accreditation Criteria:
CEPH-accredited schools must offer an MPH or an equivalent professional public health master's degree program. In addition, these schools are often commonly required to offer other public health degrees, such as bachelors and doctoral degrees.
CEPH-accredited schools must also offer public health bachelor's degrees in public health fields that meet the curricular mandates defined in the Accreditation Criteria for Standalone Baccalaureate Programs.
US-based programs must also be located in a regionally accredited college or university.
Applicants must turn in an initial application submission (IAS), and they must also comply with the pertinent accreditation criteria.
Financial Aid and Scholarships
Financial aid and scholarships play a significant role when earning a PMH degree online. This is because obtaining this aid and these scholarships can drastically reduce your out-of-pocket costs. Here is a closer look at some of your top options for financial assistance and scholarships for your PMH degree program.
FAFSA
Regardless of your educational level, FAFSA can play a significant role in one's ability to acquire a quality education. Luckily, the process of filing a FAFSA application is relatively simple, although time-consuming. This free Federal AID may be available to those of various skill and academic levels. To determine your general eligibility, you will need to take the time to fill out the form online. You will also need to provide income information for your household. Moreover, almost every collegiate institution accepts this form of financial aid.
Either way, filing a FAFSA application enables you to potentially receive financial aid that won't need to be repaid. Other options include low-interest loans, grants, as well as work-study job opportunities. Additionally, filling out this form can allow you to become eligible for additional scholarships and funding you may not have known about.
Regarding basic eligibility, the criteria for federal financial assistance require applicants to be U.S. citizens or eligible non-citizens. They must also have a social security number and express financial need. Lastly, you must apply and be accepted into a suitable degree or certificate program. To maintain your aid for as long as possible, you must also earn satisfactory grades in most or all of your courses.
Other financial aid options are:
Federal Pell Grant
Direct Subsidized Loan
Federal Work-Study
Federal Perkins Loan
Federal Supplemental Educational Opportunity Grant (FSEOG)
Direct Unsubsidized Loan
Teacher Education Access for College and Higher Education (TEACH) Grant
Federal PLUS Loan
Notable Scholarships
If you are searching for the best scholarships for Public Health Master's degrees, here are some of the top picks:
1. AAHD Frederick J. Krause Scholarship on Health and Disability: This is a PMH scholarship for students with disabilities studying public health, disability studies, health promotion, or related fields. The max amount of this scholarship is$1,000.
2. AAPHP Public Health Practice Award: This scholarship is for undergraduate and Graduate students enrolled in an AAPHP or affiliate institution public health program. The max amount of this scholarship is$1000.
3. Academy of Nutrition and Dietetics Foundation Scholarships: This scholarship is for dietetics students in their junior or senior years of a baccalaureate or coordinated programs in dietetics. Alternatively, they may be in their second year of study in a dietetic technician program, internship program, or graduate program. The max amount for this scholarship is $10,000.
4. ACMPE Scholarship Fund Inc: This scholarship is for undergraduate, Graduate, or doctoral students interested in medical practice management and public health, specialized for minority students. The max amount of this scholarship is$3,000.
5. Albert W. Dent Graduate Student Scholarship: This scholarship is for Graduate students in their final year of school. Specifically, it was created for minority students in healthcare management. The max amount of this scholarship is$5,000
6. Bill and Judy Bridgers Endowed Scholarship: This scholarship is for Public Health students who choose to attend the University of Alabama Birmingham. Applicants must have a 3.0 GPA and be graduate students in the UAB School of Public Health. The max amount of this scholarship varies.
7. C. Sylvia and Eddie C. Brown Community Health Scholarship Program: This scholarship is for students interested in boosting public health within low-income and underserved populations. They must attend the Johns Hopkins Bloomberg School of Public Health. The max amount of this scholarship varies.
Certifications and Licensure
There are seven notable certifications for PHM graduates. They are as follows:
1. Certified in Public Health (CPH): This is the most widely requested certification by employers in the public health sector.
2. Certified Health Education Specialist (CHES): This certification is for those who want to work in health education.
3. Master Certified Health Education Specialist (MCHES): This certification is for those who are seasoned in the public health field and want to take their careers to the next level.
4. Certified Public Health Administrator (CPHA): This certification is for those interested in public health administration.
5. Certified Emergency Response Coordinator (CERC): This certification is for those interested in the field of emergency preparedness.
6. Certified Physical Activity in Public Health Specialist (CPAPHS): This certification is for those interested in training to concentrate on physical activity and how it pertains to public health.
7. Certified Correctional Health Professional (CCHP): This is for professionals who work in correctional health.
Program Profiles
Here are some of the top Online Public Health Master's programs to choose from. They are presented in alphabetical order and are not ranked.
Colorado School of Public Health
Colorado School of Public Health has an MPH – Leadership and Public Health Practice Program that teaches students the skills required to take on various positions in public health. The courses are offered in both synchronous and asynchronous formats, all of which are available online. Best of all, students can adjust their course loads each semester, making it a highly customizable learning experience.
Emory University

Emory University offers an EMPH for Working Professionals Program. This program is available 100% online and designed for working professionals. Students can choose from two tracks: the applied epidemiology track and the prevention science track. Moreover, students have an opportunity to learn online and in virtual sessions, the latter of which allows students to meet online in real-time.
George Washington University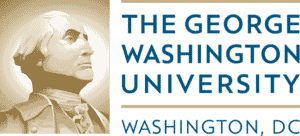 George Washington University offers an online MPH Program that is ranked No.1 on Fortune Education's list of best online MPH programs. This program allows students to learn from long-term healthcare experts, work on their own schedules, design their curriculum, and have the opportunity to complete the program in as few as twelve months.
Johns Hopkins University
Johns Hopkins University offers an MPH Program that prepares students to take on leading jobs in the public health sector. Students who enroll in this program gain access to highly esteemed public health professionals who are known for practicing, teaching, and conducting ongoing research across the globe.
Loma Linda University
Loma Linda University offers an MPH in Health and Wellness Education, Lifestyle Medicine, and Population Medicine Program. The program is designed to help train future leaders in the public health sector. It focuses on teaching students to learn cutting-edge health and wellness skills while also learning health education, health coaching, and whole-person care. They also learn about fitness, nutrition, and more.
Temple University

Temple University offers various MPH Programs. These programs include the following:
Master of Public Health in Applied Biostatistics
Master of Public Health in Epidemiology
Master of Public Health in Nutrition
Master of Public Health in Health Policy and Management
Master of Public Health in Social and Behavioral Sciences
These programs enable students to take on various specialty tracks in the public health sector.
Tulane University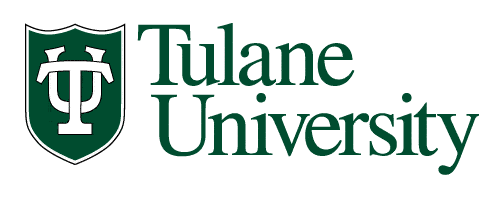 Tulane University offers an MPH Program with four different concentrations: MPH in Disaster Management, MPH in Occupational and Environmental Health, MPH in Occupational Health and Safety Management, and MSPH in Industrial Hygiene. Each of these programs is designed to allow students to prepare for specialized careers in the public health sector.
University at Albany (SUNY)
The University of Albany offers an MPH Program that is designed to help graduates play a role in the widespread improvement of health and the prevention of diseases across populations. This online program is highly flexible and trains students on how to develop, implement, and evaluate public health interventions of all kinds.
University of Arizona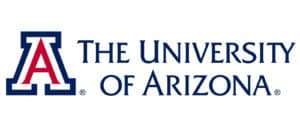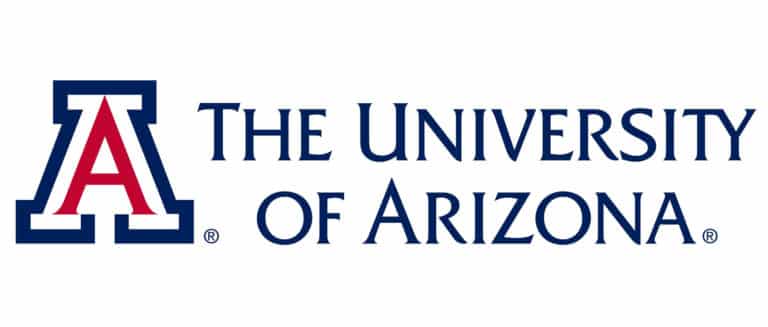 The University of Arizona offers an MPH Program with three concentrations: Applied Epidemiology, Health Behavior Health Promotion, and Health Services Administration. This program provides students with a mixture of groundbreaking research, theory, and a real-world view of current health issues that can enable graduates to apply various methods across cultural borders to make society much happier and healthier.
University of California, Berkeley

The University of California, Berkeley has an MPH with five concentrations:
The Interdisciplinary Program
The Epidemiology & Biostatistics Program
The Health & Management Concentration
The Nutrition Concentration
A Graduate Certificate in Health Management
Professional Organizations in Public Health Master's Programs
There are several professional organizations involving the Public Health Master's educational field. Some of them are as follows:
American Public Health Association: The APHA is a popular organization within the public health sector. Many members have published their research and made other significant contributions to the public health sector.
American Medical Student Association: The AMSA is an organization that allows members to volunteer and take on internships in the field of public health. It accepts pre-professionals and public health graduate students.
World Health Organization: The WHO is an international organization that runs special programs in the United States and other countries to help address pressing matters affecting the world's public health.
College Organizations: Various colleges offer unique organizations that allow students and graduates to connect and network with professionals and organizations working in the public health sector.
Delta Omega: The Delta Omega is the official honors society for public health majors. It has 112 chapters and inducts only the best and the brightest of those working and studying in the public health sector.
Related
Best Online Online Master's in Healthcare Administration
Best Online Master's in Health Informatics