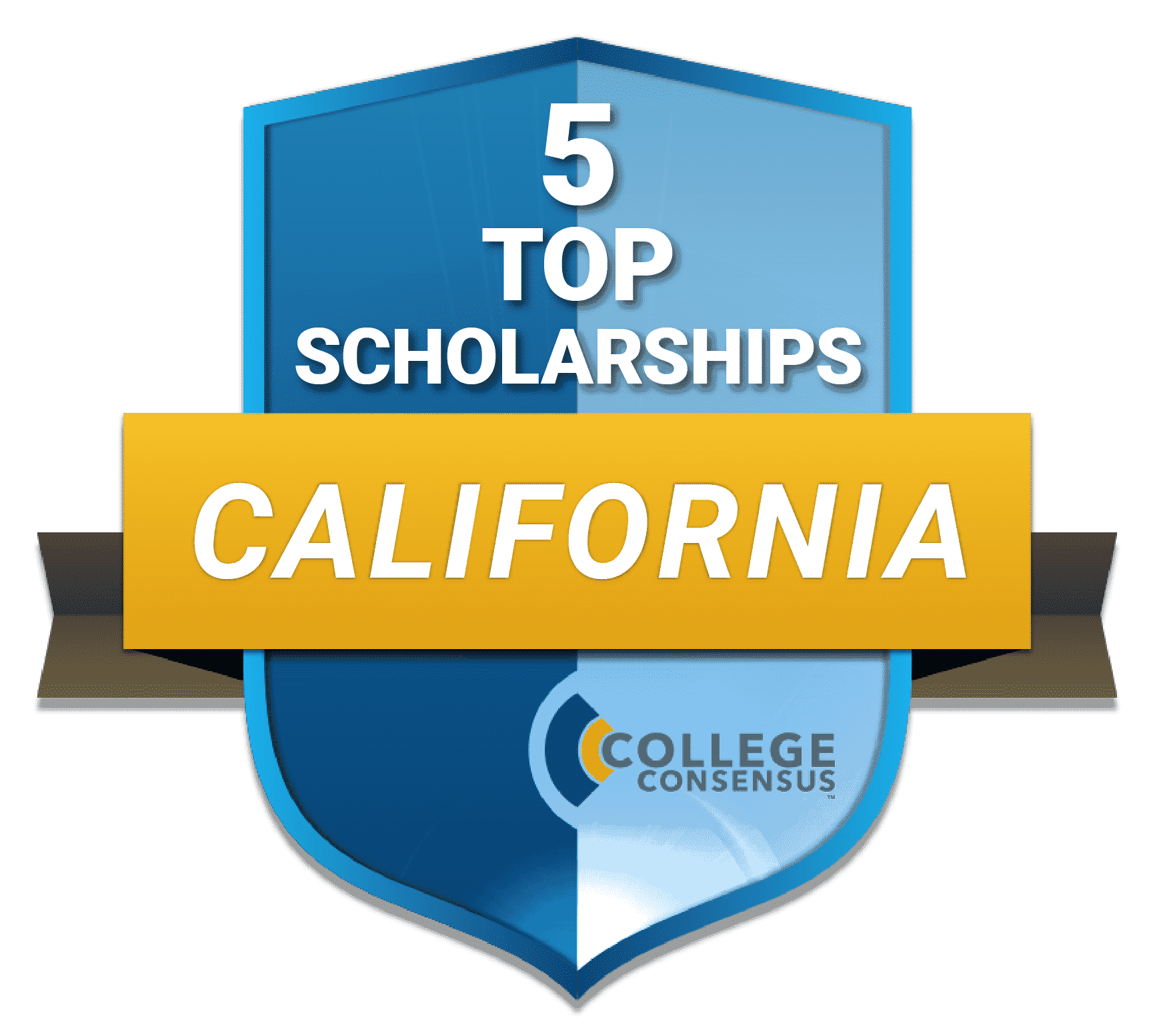 With an enormous, highly diverse population, as well as some of the world's most prestigious public and private colleges, California has something to offer everyone who wants to get a higher education. But higher education means nothing if you can't pay for it. That's why California students have an enormous number of scholarship opportunities offered by the state government, private organizations, schools, and more. Whether they are designed to help minorities, low-income students, working parents, or anyone else, there is a scholarship with your name on it.
If you're not sure where to start, start here – with the College Consensus listing of California scholarships. We have listed scholarships in alphabetical order.
See Also: Best Scholarships for Online Students
1
Banatao Family Filipino American Education Fund
The Banatao Family Filipino American Education Fund is one of the key scholarships in California for Filipino students who need assistance paying for college. The California scholarship provides $20,000 for five eligible students with at least 50 percent Filipino ethnicity, a 3.0 GPA, and are a resident of select California counties. Applications are due annually by February 23 and a decision made before the September school year. Select STEM majors are eligible for the award with health majors not considered for the scholarship. Financial need must also be demonstrated.
The benefactors of the Banatao Family Filipino American Education Fund are the Bantao Family. Dado and Maria Banatao had a vision to create opportunities for Californians from Filipino backgrounds. The fund focuses on science and engineering careers because it is felt that Filipinos are under-represented in the field. A board of directors and sponsors scholarships and programs manages the fund for Filipino business community members.
2
Carson Scholars Scholarships
The Carson Scholars Scholarship was created to provide area youth with the potential to earn California scholarships from a young age. Students in grades 4 through 11 are eligible to receive the $1,000 scholarship money. Instead of a traditional application, each school can nominate one student to receive the award. Educators must pick students who are involved in their communities and have a minimum 3.75 GPA. If nominated, the student can apply to the scholarship program until the deadline of January 10.
Carson Scholars Fund supports both their California scholarship program and the Ben Carson Reading Project. The former provides scholarship money to students who demonstrate academic success while the latter assists schools with building Ben Carson Reading Rooms. These reading rooms are designed to facilitate independent reading in youth and provide a safe, welcoming place to enjoy literature. Author and lecturer Dr. Ben Carson inspired the initiative, which first launched in 1996.
3
Krishnan Shah Scholarship
Each year, the Krishnan Shah Scholarship from the Silicon Valley Community Foundation provides up to $40,000 in California scholarships. The $40,000 is paid out to scholarship winners over the course of four years. To be considered, the applicant must be a resident of Silicon Valley Region and be a first generation college student. Additional requirements include a demonstrated financial need and be enrolled as a full-time student in the upcoming fall semester. Deadline for the scholarship application is February 20.
The scholarship was created by the Krishnan and Shah families to assist students in financial need, but who demonstrate academic promise. The fund also looks for those who are involved in their communities. The organization is part of the Silicon Valley Community Foundation—a nonprofit that helps different charities with their philanthropy goals. The foundation was formed in 2007 and has been responsible for getting more than $6 billion in grants.
4
Ralph Hale and Martha L. Ruppert Educational Scholarship
The Ralph Hale and Martha L. Ruppert Educational Scholarship, part of the Silicon Valley Community Foundation, provides $10,000 to scholarship winners each year. The number of awards given each year varies, but up to 30 recipients has been chosen. The fund is meant for those who demonstrate academic promise over time. The recipient will have demonstrated continued improvements in their grades from year to year. Additional requirements are community involvement, financial hardship, and are graduating from select high schools in Southern California. Application deadline is February 20 each year.
Silicon Valley Community Foundation is also part of the scholarships in California offered through Ralph Hale and Martha L. Ruppert. The fund was named for the mothers of the key benefactors and designed for students with lower GPA averages that might not traditionally be considered for scholarship money. This fund has assisted the Silicon Valley Community Foundation with providing more than $3 billion of the $6 billion in grant money to Bay Area communities.
5
Re-Entry Woman Scholarship
When applying to California scholarships, female students can look at the Re-entry Woman Scholarship from the American Association of University Women. Students are eligible if they have a high school diploma or equivalent and are currently enrolled at a community college or four-year university. The applicant must reside in San Diego County and be over the age of 23. To apply, the student must demonstrate a background that has created barriers for their post-high school success. The deadline for the scholarship is March 1 with the award amount of $1,800 given to three winners.
The American Association of University Women has multiple branches throughout the United States, including in California. The California branch was established in 1881 as a way to assist the educational goals of women. There are over 13,000 members of the California branch of the foundation. The organization promotes advocacy in the field of education. Besides scholarships in California, the organization also funds science camp opportunities for young female students and literary events.
Does the State of California Offer Scholarships?
If you're thinking about going back to school, you may be wondering about California scholarship programs. The California state government has programs in place to help make college a more affordable reality for California citizens. Most students start the process of applying for financial aid by filling out the Free Application For Federal Student Aid, or FAFSA. This form takes into account your income, your parents' income, and other information. The information you provide is used to calculate an expected contribution from your family.
If you're applying for scholarships for college students in California, it's important that you do more than fill out the FAFSA. The deadline for government led California scholarship programs falls earlier in the year than the FAFSA deadline. The main program used by people who are looking for scholarships for college students in California is the California Student Aid Commission. Most California residents receive at least some help from the Commission when paying for higher education. The program offers both grants and scholarships to qualified California residents who are interested in earning their degree.
Can a Community College Student in California Get a Scholarship?
Thinking about saving money by starting your higher education at a community college? Smart move. Students who start at a community college before transferring to a four year college typically spend less money earning their degree than students who spend all four years at one institution. That being said, it's still important to save as much money as possible while earning your degree.
There are a number of scholarships for community college students in California. Just like students who attend a four year institution, people who attend community college are eligible for scholarships for colleges in California too. As long as you are in school at least half time, you're eligible to receive scholarships and grants. You may want to check in with your school's financial aid office to make sure you're taking at least a half time load of credits before applying for scholarships.
Some of the scholarships for community college students in California are need based, while others are based on interest. Scholarships for colleges in California can pay for a large portion of your degree. It's a good idea to apply for a scholarship even if you aren't sure that you fully qualify. Most organizations award the scholarship to the most qualified applicant, even if they don't check every box on the form.
Can Undocumented Students in California Get Scholarships?
Getting into college and earning a degree can be tricky for undocumented students, but there are many programs to help. Scholarships for undocumented students in California are numerous. Many undocumented students find that they have an easier time getting financial aid from a private university, as these schools are free to distribute their funds to scholarships for undocumented students in California. Public universities are subject to state laws, and may not be able to legally provide scholarships for undocumented students.
California scholarships for undocumented students can be found here. The requirements are different for each of the California scholarships for undocumented students. Some have requirements for your age when you entered the U.S., while others have requirements that are specific to extra curricular activities or grade point average. Remember, the more scholarships you apply for, the more likely it is that one will be awarded to you. Don't let your undocumented status stop you from working toward your degree.
Are There Scholarships for Teachers in California?
There are a number of different financial aid and scholarships for future teachers in California. When you're choosing to give back by teaching in California, the government rewards your service. The state recognizes that for many students who want to become teachers, having quality financial support makes all the difference in being able to achieve their dream.
Most people who are interested in scholarships for future teachers in California start out by applying for Cal Grants. Grants are based on financial need. Almost all of the programs that provide scholarships to future California teachers require that teachers dedicate time to teaching in low income or underserved areas after graduation. State programs for teachers in these areas are numerous. Upon graduation, teachers in low income areas get lower interest rates when they choose to purchase a home, and they have the opportunity to get some of their federal loans erased after a certain number of years of service.
If you've already finished your degree and are thinking about going back to school for a master's degree in education, you may want to consider applying to Teach For America, or TFA. TFA places new teachers in high needs areas while helping them earn and pay for their teaching degree and certification at the graduate school level.
Related Rankings:
Best Online Colleges in California
Best Online MBA Programs in California