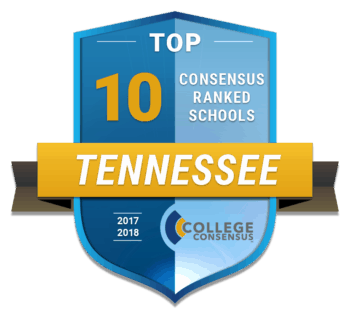 To identify the Best Colleges in Tennessee for 2017-2018 we averaged the latest results from the most respected college ranking systems with thousands of real student review scores from around the web to produce a unique College Consensus rating for each school. You won't find a more comprehensive ranking of the top colleges and universities in Tennessee anywhere. Read more about our rankings methodology and sources at our about page.
Colleges & Universities in Tennessee
The best colleges and universities in Tennessee embrace Tennessee's past while driving Tennessee's future. The state is home to one of the prestigious Southern Ivies, Vanderbilt University 73 , a world-class private research university that stands alongside any of the world's top institutions; it is also home to one of the nation's most elite liberal arts colleges in Sewanee-The University of the South 72 . Schools like these turn their long heritage of excellence into fuel for the next generation of leaders in science, government, education, and culture. Tennessee's public research and regional institutions bring the most current knowledge and expertise to the people, preparing a workforce for the changes the 21st century has brought to the South.
Tennessee's religious roots also means a wealth of strong Christian liberal arts colleges and universities. While they come from a variety of denominations – from Methodist and Baptist to the Church of God and the Disciples of Christ – and some emphasize their faith more loudly than others, all of Tennessee's Christian colleges are known for their commitment to service and good for their communities, from urban to rural, Mississippi Delta to Appalachia. People drive education, and education for the people is driving Tennessee straight into the future.
Here are the top colleges and universities of the Volunteer State.