For those who are yet unfamiliar, an Online MS in Speech Therapy program prepares students to take on various positions within the speech-language pathology field. It allows students to choose career paths that can help people from all walks of life address speech issues of all kinds.
What is an Online Speech Therapy Masters Degree?
The question as to is speech therapy a promising career is a loaded one. This specialized field is an excellent match for some but not others. If you are wondering about the benefits of earning an Online Speech Therapy Master's Degree, there are many benefits to venturing into this highly esteemed field. Why speech pathology? Well, speaking is an everyday activity for most people on earth. Being able to help people address their speech-related issues can literally empower them to take more control over their daily lives.
What are the benefits of earning an Online Speech Therapy Master's Degree?
Here are some of the benefits of earning an Online Speech Therapy Master's Degree:
Competitive Salary
One of the top benefits of earning an Online Speech Therapy Master's degree is that you will receive competitive salaries. Therefore, simply possessing this degree can immediately increase your career prospects and salary potential. When it comes to careers in the speech therapy sector, according to the Bureau of Labor and Statistics, the median annual income for speech pathologists is $80,480. On the other hand, the median income for those working in nursing and residential facilities is $95,010. This makes it a great career choice for anyone interested in improving the world by helping people improve their speech and speech-related issues.
Make a Difference
Another great benefit of earning a Master's Degree in Speech Therapy is that it allows you to make a difference. Wondering why speech therapy is important? Well, speech therapists are uniquely positioned to help change the world by helping people. Mainly, working in the field of Speech Pathology enables professionals to make a measurable difference in the lives of their patients. Whether you're working with toddlers, the elderly, or anyone in between, you will be able to help them progressively improve their lives in ways that can substantially improve their health, social lives, and much more. Therefore, earning a degree in this field can give graduates a strong sense of satisfaction every time they go to work.
High Level of Job Security
Speech therapists also have a high level of job security. The demand for speech pathologists is increasing because they often work in school settings as a means of monitoring and diagnosing children at an early age to implement more effective intervention methods before it becomes more challenging to do so. Given the vast array of undetected or undiagnosed issues among children, hiring more speech pathologists may prove to be an invaluable way to improve the quality of life of these students. According to BLS, the field is projected to experience a 29% increase in demand between 2020 and 2030 alone. This amounts to roughly 15,200 new job openings every year.
Flexibility
Another great benefit of earning a Master's in Online Speech Therapy is that the field is highly flexible. For those who prefer to work in positions with lots of variety, the area of speech therapy more than delivers. Therapists live a life that includes a variety of patients, settings, and situations. As a result, they must rely heavily on their creative problem-solving skills and be willing to pivot and make new decisions based on new evidence and unique situations. Speech therapists also have more control over their schedules and do not necessarily have to follow the typical 9-5 working model.
Types of Specializations in Speech Therapy
Are you wondering about the various specializations in speech therapy? Some of them are as follows:
Neurogenetics
Speech science
Neurophysiology
Autism and other developmental disorders
Hearing science and aural rehabilitation
Language processing
Bilingualism
Language and literacy
Speech perception
What will I learn in an Online Speech Therapy Master's Program?
Earning an Online Speech Therapy Master's will enable you to learn and prepare to take on a career as a speech-language pathologist.
Students take courses such as:
Research Methods in CSD
The Voice and Its Disorders
Physiologic and Acoustic Issues in Speech Science
Neuromotor Disorders of Speech
Phonological Disabilities
Stuttering
Craniofacial Anomalies: Cleft Lip and Cleft Palate
Language Disorders in Adults
Language Disorders in Children
Dysphagia
What are the benefits of earning a Speech Therapy Master's Online?
Are you wondering why Should I Get My Speech Therapy Master's Online? There are plenty of benefits to earning this degree online rather than in person.
1. Lower Costs
Earning a degree online can save you hundreds or even thousands of dollars. In addition, many institutions offer online programs that are less expensive than on-campus versions of the same programs. However, outside of the cost of the program itself, students can still save money in other ways. For instance, you won't have to pay to relocate or live on campus; you won't need to pay for parking or transportation; you need a school-specific meal plan; you won't have to pay for on-campus medical care, etc. Moreover, you will also have some leeway in terms of your books; you can purchase digital formats and may even be able to find free PDFs for specific publications.
2. Career Changes and Advancement
Another great benefit of earning an Online Speech Therapy Master's Degree is that it can enable you to advance your career or change careers altogether without disrupting your life. Many people dream of changing or advancing their careers. However, the busy, tedious schedules required for various educational programs often prevent professionals from changing jobs or taking them to the next level.
Luckily, earning a degree online can eliminate this issue. It can allow you to enroll in a full or part-time program while maintaining your present position. Once you have obtained your degree, you can focus on getting a promotion or switching fields.
3. Flexible Scheduling
Earning a degree online can also make for more flexible scheduling. This is because online programs are much easier to study on your own time and design your curriculum to accommodate your current work schedule and responsibilities. So, rather than being required to be present in a specific location for a specified number of hours per day, you can learn at work, while you're with your kids, or even on vacation. You can choose when to focus on which lectures and assignments and schedule your study sessions when you are most relaxed and attentive. You can even create online study groups and work with others.
4. More Time with Family and Friends
The fact that you won't need to commute to and from school will enable you to spend more time with family and friends, among other things. For instance, if you are a parent, you could stay at home and study while also being present for your children. Although online courses require lots of studying, you can do so in between the other tasks and duties you have to complete each day. You will also not need to worry about being overly stressed or anxious when arriving at school on time or being forced to take exams in silent rooms with limited breaks and no ability to walk around and stretch as needed.
5. Learn Time Management and Organization Skills
A lesser celebrated benefit of online learning is that it forces you to develop excellent time management skills.
When you don't need to go to campus to attend class, it can be easy to let procrastination get in the way. However, genuinely successful online students force themselves to develop good time management skills. First, you must consciously set aside time to study regularly during the week. It'll be hard at first, but once you get into the habit, you'll realize you've developed a skill that will help you in your studies and future career.
Online learning teaches you how to make a schedule and stick to it.
6. Improved Learning Quality
Being in a classroom environment forces you to attempt to pay attention to everything being presented for 90 minutes straight. Unfortunately, this is next to impossible, as distractions always prevent you from giving the professor and other students your undivided attention. Therefore, there are often days in which you miss vital information required to earn your degree.
However, you have complete control over how and when you will learn when working online. You can also choose your conditions. So, for instance, if you prefer to listen to music when you work, you can do so when studying online. Alternatively, if you choose to work in silence or while eating dinner, you can also create those conditions.
Speech Therapy Careers and Salary
Earning an online Speech Therapy Master's degree can enable you to choose from various career paths. So, if you are searching for speech therapy salaries, here is a list of jobs that may interest you:
1. Interpreter: National average salary: $46,146 per year
Interpreters are tasked with aiding communication between two or more parties. They do so by translating from one language to another. They may also provide the ability to translate questions, comments, and replies from one individual to another. They may also be responsible for using technology to help create more seamless, accurate interpretations free of biases or judgment. They can interpret written and spoken languages, accents, and non-verbal communication.
2. English as a second language teacher: National average salary: $55,492 per year
Those who choose to become ESL teachers are responsible for teaching those who are learning English as a second language how to communicate in English. They may be assigned to work environments in elementary, middle, or high school and adult study courses. They are tasked with teaching students how to read, write, and communicate in English and providing students with other tools and materials designed to reinforce this knowledge.
3. Hearing aid dispenser: National average salary: $59,643 per year
Hearing aid dispensers are technicians tasked with fitting patients with hearing aids to enhance their hearing. Daily duties include measuring patients' ears to ensure a proper fit. They are also tasked with assessing the patient's comfort to ensure they are suited for long-term use. They are also responsible for repairing hearing aids when broken or malfunction.
4. Respite worker: National average salary: $73,072 per year
As a respite worker, you will provide temporary care for patients to allow their primary caregiver time to rest. Given the nature of this position, these jobs often include frequent traveling. In addition, they assist primary caregivers by completing tasks such as administering medication, overseeing patient safety, checking vitals, helping with communication, and performing light housekeeping duties.
5. Audiologist: National average salary: $77,747 per year
Audiologists are hearing specialists tasked with diagnosing and treating patients' hearing issues. This can include everything from hearing loss and hearing problems to mental disorders related to hearing. Daily duties involve conducting diagnostic tests, assessing patients' communication and auditory responses, developing treatment plans to treat hearing issues, and providing patients with the materials required for recovery.
6. Linguist: National average salary: $82,575 per year
Linguists are language professionals who study and understand various spoken and written languages. They may be assigned to work environments such as schools or research institutes. Alternatively, many choose to work on a freelance basis. Daily duties include analyzing audio and video recordings, interpreting texts to a specified, conducting interviews with native foreign individuals, as well as working closely with scientists, anthropologists, and researchers.
Choosing the Best Program for Me
To find the best program for you, you will need to consider the following:
Admissions
The admissions requirements for the average Online Speech Therapy Master's Program are:
A minimum of a 3.00 GPA– this requirement may be much higher, depending on the school you choose.
Suitable Graduate Record Examination (GRE) scores vary depending on your chosen institution.
You may need to submit an essay and biosketch
You may also need to provide at least one letter of recommendation
Accreditation
No matter what institution you are interested in, accreditation is essential. No matter how valuable the information presented is, you will be excluded from career paths and even transfer opportunities if you do not choose a school with proper accreditation. Although some disciplines involve various accreditation types, this is not the case for Speech Pathologists. The majority of graduate schools and programs related to this field are accredited by the CAA, which is an organization that serves the public by encouraging excellence in audiologists' and speech-language pathologists' graduate studies. This organization uses a peer review process that helps set the tone for accreditation standards while facilitating continuous quality improvement of the pertinent programs.
Financial Aid and Scholarships
When it comes to funding your Online Speech Therapy Master's Degree, you have options. In terms of financial aid, you can apply for grants, loans, and work-studies programs. If you are interested in scholarships, here are some of your top options:
Arlene M. Matkin Fund in Early Childhood Language Development– Deadline: May 23rd. This scholarship provides a maximum of $2,000 in research grants for doctoral speech-language pathology students desiring to contribute positively to the communication sciences behind early childhood language development.
Charles A. Frueauff Foundation Scholarships– Deadline: March 15th: This scholarship provides those attempting to improve the state of education, health, and human services with a max scholarship amount of up to $10,000.
Cumberland Bilingual Spanish Speech Scholarship– Deadline: May 1st: This scholarship offers annual scholarships of up to $2,500 to deserving students enrolled in speech pathology-related programs. Contact the office for more information.
Certificates and Licensure
In terms of licensure, there is no generalized license for all speech pathologists. However, most states require speech pathologists to be registered and licensed at the state level. So, are you wondering about the certificates and licenses you can earn as a speech pathologist? Here are some to take note of:
Certificate of Clinical Competence: This certificate helps ensure that students have learned the standards and implementation procedures required to be effective in the field. This is one of the most common certificates, as many employers need it.
Lee Silverman Voice Treatment Certification (LSVT LOUD): This certificate enables professionals to work with those with neurological disorders, such as Parkinson's Disease.
Board Certified Behavior Analyst (BCBA): This certificate denotes expertise in providing behavior-analytical interventions for reading, communication, following instructions, peer interactions, and leisure and play skills.
Speech Pathology Programs – Online Schools
Are you searching for some of the top online MS speech therapy programs available? Here is a list of some of the top, most notable Online Speech Therapy Master's Programs:
Baylor University

Baylor University offers an MS in Communication Sciences and Disorders Program created specifically for aspiring speech-language pathologists (SLPs) committed to improving the overall quality of life for children and adults with language, speech, and hearing disorders. The program readies students to become highly knowledgeable clinicians with compassion.
East Carolina University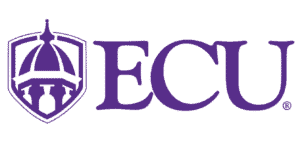 East Carolina University's MS in Communication Sciences and Disorders Program provides students with the knowledge required to treat/manage various communication and swallowing disorders. In addition, those who enroll in this program will gain the clinical experience necessary to meet the requirements for certification in Speech-Language Pathology.
James Madison University
James Madison University offers an MS in Speech-Language Pathology Program that was created to provide students with a full spectrum of academic and clinical experiences required to manage various human communication and swallowing disorders. This program is geared towards non-traditional students who want to make career changes or otherwise pursue unconventional paths within the speech therapy field.
New York University

New York University offers a Master of Speech-Language Pathology Program designed to accommodate aspiring speech-language pathologists who want to create a unique, flexible career with longevity. They offer a curriculum with a foundation in evidence-based practice that enables graduates to administer care and instruction that is person-centered and that can be applied to diverse populations with communication and swallowing disorders.
North Carolina Central University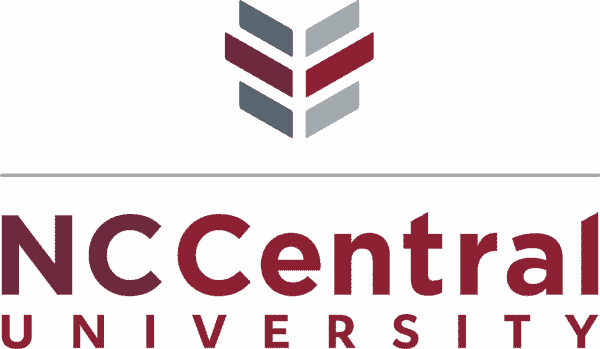 North Carolina Central University offers an MS in Communication Sciences and Disorders Program that allows students to improve their professional capacities by focusing on specialized materials. In addition, it provides practicum and professional development experiences that enable students to become highly effective professionals in the speech pathology field across various settings.
UNC Greensboro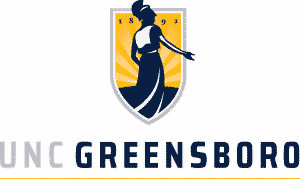 UNC Greensboro offers an MA in Speech-Language Pathology Program that trains graduates to become active contributors to the speech pathology field. UNC Greensboro aims to teach some of the best, brightest, and most innovative professionals within the speech pathology sector. With the help of cutting-edge research and tools, Greensboro hopes to create new experts who can help propel the field forward.
University of Cincinnati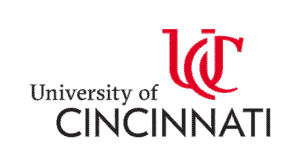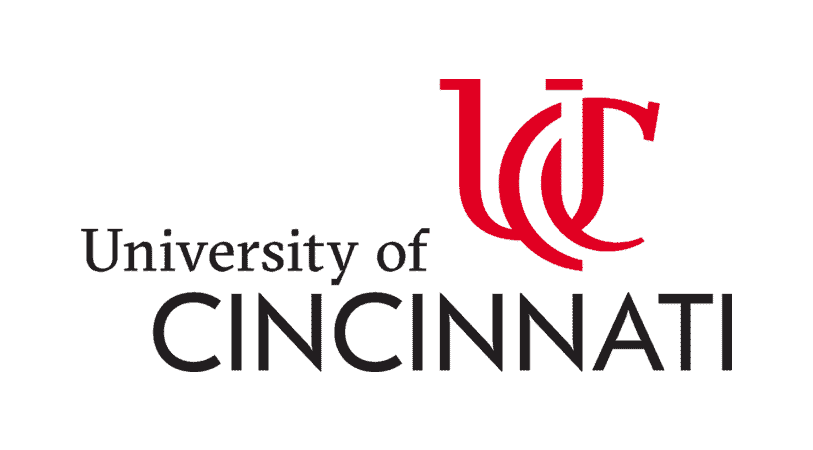 The University of Cincinnati offers an MA in Speech-Language Pathology Program that focuses on providing students with varied coursework covering an array of communication disorders. It teaches students to master the assessment, diagnosis, and treatment of speech, hearing, and swelling disorders. In addition, graduates will have the skills necessary to work in various educational, healthcare, and other address pathology-related settings.
University of Northern Colorado


The University of Northern Colorado offers a three-year MA in Speech-Language Pathology Program. It prepares students to take on positions in entry-level speech pathology. With the help of a clinician-researcher model, students are trained to become avid, life-long learners as they branch out and work in the field.
University of South Carolina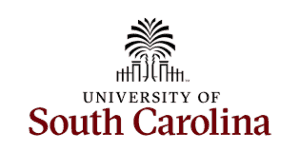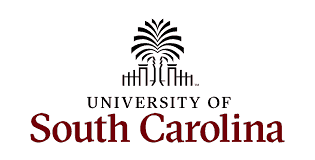 The University of South Carolina offers an MS in Speech-Language Pathology Program with four different programs to choose from: the Master of Science – Distance-Education (MS-DE) in Speech-Language Pathology Program, the Epidemiology Online Program, the Health Promotion, Education, and Behavior Professional Online Program, and the Health Services Policy and Management Online Program. No matter which track you choose, you will take an array of courses in speech pathology that will enable you to gain employment in various fields.
The University of Wisconsin Eau Claire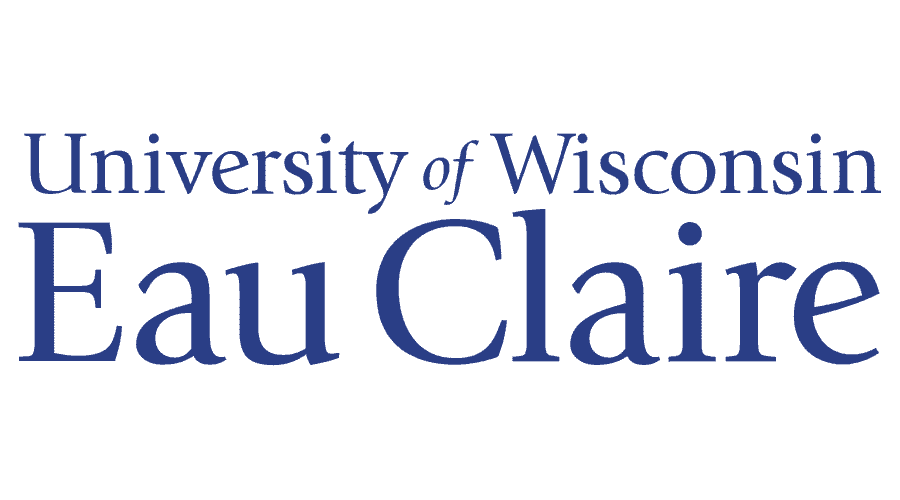 The University of Wisconsin Eau Claire offers an MS in Communication Sciences and Disorders Program that helps students prepare for various positions within the speech pathology realm. This three-year, part-time program is highly flexible and built to accommodate those with busy schedules who are looking to take on careers in speech pathology in the future.
Professional Organizations in Speech Therapy Master's Degree Programs
Are you searching for professional organizations to join with a Speech Therapy Master's Degree? Some of the top organizations are as follows:
Related
Best Online Master's in Behavioral Psychology and Applied Behavioral Analysis