As with most scientific topics, the early recognition of psychological influences can be traced to the ancient Greeks. Over the centuries, psychology, as the contemporary field we know today, evolved with established principles, theoretical studies, and treatment options.
In 1879, Wilhelm Wundt opened the first psychology experimental laboratory in Germany and established psychology as an academic discipline. Throughout the 19th century, the acceptance of psychology as a legitimate field of study grew with the works of Cattell, G. Stanley Hall, Emil Kraepelin, and of course, Sigmund Freud.
Behavioral Psychology (or Behaviorism) emerged in the early 20th century when John B. Watson published his article on behavioral psychology, "Psychology as the Behaviorist Views It," in 1913. His work was subsequently followed by psychology specialists like Ivan Pavlov, B.F. Skinner, William Schoenfeld, and others.
It's estimated that in 2020, one in five Americans experienced some form of mental illness, with the majority being. Defined as Any Mental Illness (AMI) National Institute of Mental Health (NIMH), that equates to 52.9 million people.
Mental illness encompasses a wide range of disorders, from emotional to behavioral issues. Some disorders are severe, and some are relatively minor (but still disrupt daily activities.) It's reported that 46.2% of the 52.9 million received treatment for their disorder.
Reasons for not seeking psychological treatment runs the gamut from the cost of therapy and treatment, unsure where to receive care, embarrassment, the judgment of friends and family, potential loss of employment, as well as outright denial of the situation. But that tide is shifting as campaigns highlighting mental illness are beginning to resonate.
Is Behavioral Psychology the Same as Applied Behavioral Analysis?
You may find that some graduate programs will award a Behavioral Psychology or Applied Behavioral Analyst degree that will prepare you to earn certification. What's the difference?
Behavioral Psychology
Also referred to as behaviorism, Behavioral Psychology is a subspecialty in the science of psychology that studies the reactions of humans to emotions, thoughts, actions, and feelings. Trained behavioral counselors are able to identify and assess client issues and offer therapeutic options to improve clients managing and coping skills with issues such as anxiety, depression, phobias, or addictions. Counselors are able to offer clients new skills to replace negative thoughts and actions with more positive and healthier habits.
These professionals work with children, adolescents, and adults and use evidence-based approaches to assess and treat individuals and families in ways to process emotions. Behavioral Psychologists can be found working in schools, homes and clinics, hospitals, long-term care facilities, rehab centers, workplaces, correctional facilities, community agencies, etc.
Applied Behavioral Analysis
Applied Behavioral Analysts (ABA)study the psychology of applied behavior analysis and behavioral assessment, research design, and behavioral intervention in a wide range of situations. The field is commonly associated with autism, but it's far wider in scope.
Trained behavioral analysts work with older adults to develop coping mechanisms to help with age-related issues. In classrooms, they help teachers better manage behavioral issues and work with sports teams and individuals to improve athletic performance. Applied Behavioral Analysts may be employed in corporations or companies to improve the corporate culture and enhance employee performance. ABA professional positions can also be found in community agencies and organizations to help address a wide range of societal issues.
Behavioral Analysts can have subspecialties in areas of education, organizational behavior, pediatrics, substance abuse, and more. The American Psychology Association (APA) describes Applied Behavioral Analysis as the "A-B-Cs antecedents, behaviors, and consequences."
Is This a Good Career Choice?
Short answer? If you like helping people, yes.
A 2020 National Survey on Drug Use and Health (NSDUH) reported that among those surveyed thought the global Covid-19 pandemic had a severe, adverse, and sometimes debilitating impact on their mental health. Not only did the pandemic adversely impact physical health, but it seems the psyche of Americans was stressed out as well and will probably continue to have an impact.
This is where professionals trained in Behavioral Psychology, and Applied Behavioral Analysis come in.
While earning a master's in Behavioral Psychology doesn't qualify you to be a clinical psychologist (that requires a doctorate degree), you'll be able to provide fundamental mental health services and psychological help working in a range of positions. Among jobs available for master's prepared professionals are:
| | |
| --- | --- |
| Mental Health Counselor | Behavioral Therapist |
| Social Worker | School Counselor |
| Behavioral Specialist | Community College Faculty |
| Marriage and Family Therapist | Crisis Counselor |
(Source: Indeed)
Indeed.com refers to Behavioral Psychology counseling careers as the "do-gooder professions" and reports that 94% of people working in behavioral health find their jobs rewarding. And, A U.S. News and World Report article noted that this career has an enviable, low 4% unemployment rate. Women represent 76.4% of behavioral health therapists and counselors (Zippia).
The Bureau of Labor Statistics (BLS) reports robust job growth for Behavioral Psychology professionals trained in behavioral disorders is expected to grow at 23%, a percentage that's much faster than all other occupations over the next ten years (2021-2031).
What Courses Are Included in a Behavioral Psychology Program?
Degree programs will range between 36-42 hours and can include field experiences, practicums, or internships. Curricula may also involve Capstone Projects, thesis, or non-thesis options. Some of the course titles you can expect to see may include the following:
| | |
| --- | --- |
| Introduction to Applied Behavior Analysis | Behavioral Research and Measurement |
| Organizational Behavior Management | Behavioral Analysis Principles |
| Applications of Behavior Analysis | Practicum/ Clinical Internship |
| Addiction Psychology | Autism Spectrum Disorder |
| Cognitive Behavioral Therapy | Psychological Processes |
| Behavior Analysis and Modification | Professional Ethics |
How Much Can I Earn?
Compensation in this field will depend mainly on where you live, work, and what you do. If you add benefits such as 401k, health insurance, paid leave, etc., it can significantly raise your overall compensation beyond just your salary.
The Bureau of Labor Statistics reports the largest employers of Behavioral Psychology professionals are in K-12 schools, with health systems, government agencies, and outpatient facilities. It's difficult to specify an exact salary, but depending on the position, the BLS and employment services show salary ranges:
| | |
| --- | --- |
| $48,520 | Bureau of Labor Statistics |
| $86,528 | ZipRecruiter |
| $94,500 | PayScale |
| $76,890 | Salary |
Why Earn Your Master's Online?
Convenience? Time? Money? Scheduling? Expand your program options?
If you're like most of us, you probably need to work. You might have a family. You want to advance your career and need an advanced degree. Online degrees are probably the answer you've been looking for.
There are some excellent accredited graduate programs in Behavioral Psychology, and Applied Behavioral Analysis offered online. Expanding their enrollment figures, colleges and universities have extended their degrees to online platforms that follow the same academic standards as on-campus programs.
You'll find online coursework is taught by the same faculty and is identical to the coursework required of students in a classroom. These programs are frequently accelerated and offered in shorter, weekly terms. Less time in school also saves you money on tuition and other costs such as transportation, food, and housing.
Since online degree programs allow you to set your own pace and schedule, you may find your employer recognizes the benefits and supports you in earning a degree. Virtual education has little impact on your ability to continue to work as usual and with minimal disruption. More employers are even offering tuition assistance and other educational benefits, realizing that educational support in terms of tuition or other assistance builds employee morale and loyalty.
Admission Requirements
While schools have different admission requirements, here are some things you should look for in an online program. This isn't a comprehensive list but it should give you a sense of what you'll encounter.
Program Specific Admission
Before applying for graduate school admission, you'll want to connect with the director of the program you want to join. This will help you determine if the program is right for you as well as develop a relationship that may come in handy later on.
Be sure to complete any program admission applications required.
Graduate School Admission
First, you'll need to have a bachelor's degree from an accredited college or university for graduate psychology programs. Some schools will require you have an undergraduate degree in psychology or education, but that's not always the case. Bachelor degrees in social services, social sciences, public policy, and others may qualify, depending on the particular school.
As a rule, graduate admission will require you to complete an online application (and submit an application fee usually between $30-$65), provide academic transcripts, have a minimum 3.0 GPA (usually), provide professional or personal letters of recommendation, a statement on why you want to earn a master's in behavioral psychology, and/or essay, and, depending on the program, a resume or curriculum vitae.
Be sure to check in with the graduate school admission office with any questions. The staff can be sure you've dotted all your "I's" and crossed all your "t's".
Admission Deadlines
Nothing can scuttle graduate school plans faster than you missing a deadline for information or acceptance.
Be aware, too, that graduate programs and institutional deadlines may not be the same. Usually (but not always), the educational or psychology department's admission deadline comes before the graduate school's admission deadline. In other words, you may need to be admitted to the graduate program before you formally apply to the graduate school.
Be sure to pay close attention to graduate admission application deadlines. Also, keep in mind that in almost all cases, U.S. graduate school admission offers must be accepted by April 15th.
Financial Assistance
Whether or not you think you're eligible for federal assistance, go ahead and complete and file the Free Application for Federal Student Aid (FAFSA®). Why?
Graduate programs may have need-based university, departmental grants, or scholarships for master's students. The FAFSA® information is used to determine if you qualify for any departmental, university, state, or federal need-based loans or scholarships.
As we said above, don't ignore any educational benefits your current employer may offer. With the steady growth of online degree programs, employers are seeing educational benefits as a benefit that improves employee loyalty and morale. You should talk with your supervisor, manager, or Human Resources Department to see if your job offers tuition assistance or reimbursement benefits.
Employers have started to notice that supporting employees' educational goals with an online degree is a benefit not only for you but for the company or corporation. Online degrees don't require you to be absent from work to attend classes.
Accreditation
Early on in the development of online, hybrid, and distance education, some online degrees were somewhat shady and were seen as money-making schemes. Those programs weren't accredited and the curriculum wasn't monitored or accredited.
That's no longer the case.
Online academic degrees are eligible to be considered for regional accreditation. This verifies the master's curriculum follows specific educational standards. Accreditation also assures you that whether you attend online or attend in person, the degree program, curriculum, and faculty are qualified and meet professionally accepted training.
Accreditation is especially important when earning an online graduate degree. There are two types of accreditation: institutional (through a regional or national accreditation agency) and programmatic accreditation which is awarded by professional organizations that monitor that a program will appropriately prepare a student for a career in a particular field.
PROGRAM ACCREDITATION
Council For Accreditation Counseling and Related Educational Programs (CACREP) provides accreditation for graduate programs in counseling
The American Psychological Association (APA) doesn't provide program accreditation for bachelor's or master's degrees.
INSTITUTIONAL ACCREDITATION
You'll want to choose a college or university that holds accreditation from an approved Department of Education regional agency, such as the Southern Association of Colleges and Schools Commission on Colleges (SACSCOC), Higher Learning Commission (HLC), Middle States Commission on Higher Education (MSCHE), etc.
Professional Organizations
American Mental Health Counselors Association (AMHCA) For professional counselors employed in mental health services who aim to deliver quality mental health services to children, youth, adults, families, and organizations. Their website content primarily for members, but also includes a "Find a Counselor" search.
Association for Behavioral Analysis International (ABAI) this association offers program accreditation as well as offering scholarly journals and listings of national job opportunities.
Association for Behavioral and Cognitive Therapies (ABCT) offers journals, webinars, national conventions, and other services for professionals.
Certification and Licensure
While certifications for this career will vary from state to state, some states may require licensure for some behavioral psychology counseling positions. You'll want to research your particular state's requirements to be sure you find a program that will help you earn what's required.
All states require licensure for mental health counselors and may also require certification as well and the completion of a supervised practicum. You'll want to check with your state's licensing board to see what is required to practice.
You may find some graduate Behavioral Psychology and Applied Behavioral Analyst programs can help you prepare for certification by specific organizations such as:
The Council for Accreditation of Counseling and Related Educational Programs (CACREP)
American Board of Professional Psychology (ABPP)
National Board for Certified Counselors (NBCC)
Behavioral Analysts may seek credentials as a Board Certified Behavior Analyst® (BCBA®) by sitting for the BCBA exam. You may find some graduate programs in this field are "Association of Behavior Analysis (ABAI) Verified®." This verification means the coursework has been reviewed and meets the eligibility requirements to prepare you to sit for the BCBA exam.
Online Master's in Behavioral Psychology Programs
The following programs are accredited and meet College Consensus standards for quality and reputability. We are presenting them in alphabetical order, and no ranking is implied.
Ball State University

This 30-credit hour Master's in Applied Behavior Analysis (ABA) at Ball State University can be completed 100% online in two years or less. The Association for Behavior Analysis International offers program verification, demonstrating that the curriculum qualifies you to sit for the Board Certified Behavior Analyst® (BCBA) exam. Ball State has one of the nation's highest first-time BCBA exam pass rates. Small class sizes offer an optimal student: faculty ratio. You'll complete a field experience with this program, and the ABA has an emphasis on autism developed to provide you with a career advantage. You'll want to take advantage of the program's live webinar describing the ABA program.
Chicago School of Professional Psychology
Here's a part-time Master of Science in Applied Behavior Analysis from the non-profit Chicago School of Professional Psychology. With locations nationwide, you can earn an MS ABA entirely online, taught by practitioner faculty, and earn your degree in 28 months. This program focuses on the science, application, and philosophy of ABA. Online classes use the Global Student Dashboard, which lets you interact with other students and your professors. With this curriculum, you'll qualify to sit for the BCBA exam and be eligible for licensure, depending on your state requirements (be sure to check with your state board). If you live in North Carolina, Washington, New Hampshire, Delaware, and Kentucky, verify if you'll be eligible for admission.
Eastern Kentucky University
EKU has long been known for its online programs, and its master's in psychology degree has received national recognition. This is a 33-credit hour MS in Psychology with an emphasis on Applied Behavioral Analysis (be sure to check out the program's generous 12 transfer hours policy). This degree is 100% online, and the program is provided in accelerated 8-week terms, provides research opportunities, and helps you develop a personalized graduation plan. If you're active military, you or your spouse may be eligible for a significantly reduced tuition.
Fayetteville State University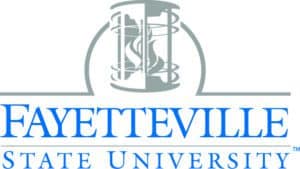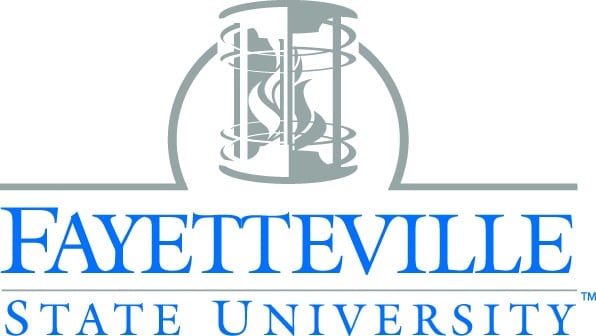 Fayetteville State University has a Master of Arts degree in Psychology you can earn online in 36 credit hours. The program provides learning outcomes in Behavioral, Human Biological, Cognitive, Emotional, & Social Growth and Development. The curriculum prepares you in topics such as social and cultural diversity, research, communication skills, and ethics. Two professional certificates are available in Behavioral Research (in research-related careers) and Professional Psychology (for working professionals with a bachelor's degree). FSU is one of the oldest state schools in North Carolina (est. 1867) and is proud it was founded by seven black men to educate black children.
Florida International University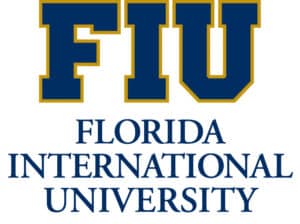 The MS in Psychology: Behavior Analysis is offered in a cohort-based, hybrid, and/or online format, contingent on the semester. Fall admission is hybrid and requires 50% in-person attendance on the Modesto Maidique campus, and Spring admission is a hybrid-remote attendance with 50% live meetings via Zoom. The program is comprised of 45 semester hours and can be completed in 18 months and covers studies in ethics, principles and concepts, lifespan development, and more. Students in both cohorts are required to complete a practicum and capstone project. You can accrue up to 1500 hours of supervised fieldwork to meet the requirements to sit for the BCBA exam.
Northeastern University

The Master's in Applied Behavioral Analysis at Northeastern University is one of the first in the nation beginning in 1976. The ABA degree became an online program in 2013. This online degree requires 30 credit hours for completion. It includes the development of a capstone project which serves as a professional portfolio and an optional practicum experience opportunity—the curriculum reviews foundational concepts in stimulus control, conditioning, motivation, and more. NU's Bouvé College of Health Sciences offers this degree and ranks in the top 100 of U.S. News and World Report's graduate psychology programs.
Pepperdine University
The online MS in Applied Behavior Analysis at this renowned California university has an impressive 84% BEBA exam first-time pass rate. The program is a combination of 34-37 hours of online courses and field experiences rooted in an evidence-based and research-driven curriculum. You can complete the MS in 18–21 months in 5-7 sessions. Topics in this Behavior Analysis International (ABAI) verified course sequence covers studies in organizational behavior management, autism disorders, behavioral analysis principles, and more. You'll also complete a practicum. Pepperdine is considered by Niche to be one of 2023's Best Colleges for Psychology in America.
Purdue Global University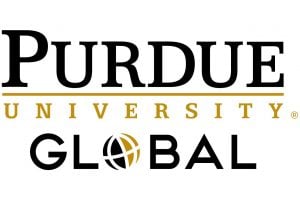 One of the most recognizable names in online education, Purdue Global, includes an MS in Psychology. The degree is offered in 10-week terms and requires 24 months. The average time commitment for study is around 15 hours of study per week. You'll choose your concentration from general psychology, addictions, forensic psychology, or industrial/organizational psychology and choose between a practicum or a nonpracticum path. Purdue Global has a reasonable $420 per credit tuition with a substantial 55% tuition reduction for current military.
Simmons University
Simmons University is a private school in the middle of Boston, but you'll enjoy attending the school online with this MS in Behavior Analysis degree. Requiring 42 credits and 2,000 hours of fieldwork, this 23-month program is designed with eight core courses and five mentoring/supervision courses and is ABAI® verified and prepares you for the BCBA® exam. The curriculum examines behavior analytics principles in various behavioral analytics areas in behavioral medicine, special education, and organizational development. Professional ethics and methodologies are part of the curriculum. Forbes ranks Simmons University in its Top Colleges.
University of Kansas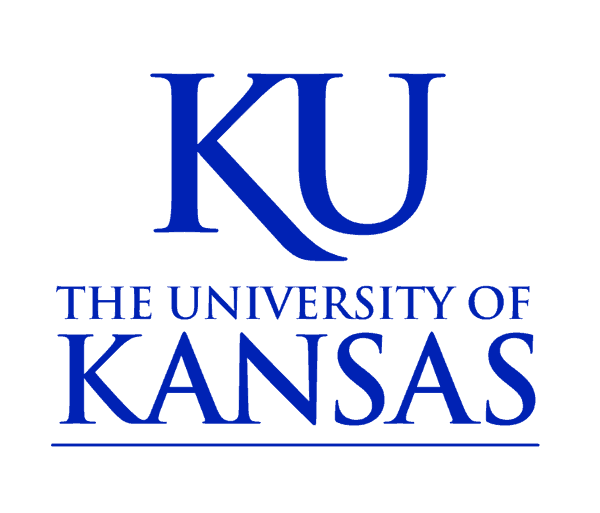 This online MA in Applied Behavioral Science at the University of Kansas may be perfect if you have an educational or professional psychology background. Using synchronous and asynchronous delivery, you'll complete 30 credit hours for this degree, which includes coursework, electives, research or practicum, and a thesis. The program satisfies the requirements to sit for the Board Certification in Behavior Analysis® exam. You can take advantage of the practicum opportunity with Behavioral Health Holdings offering online students field experience. KU ranks in the nation's top 100 graduate schools in psychology by U.S. News and World Report.
Related:
2023 Best Online Master's in Educational Psychology
2023 Best Online Master's in Family Counseling