What Is Child and Adolescent Psychology?
The field of child psychology was first started in 1840 when Charles Darwin, famed biologist, geologist, and naturalist, began recording the growth and development of one of his children. Later, German psychophysiologist William Preyer published The Mind of the Child (1882) of his study of infant development. In 1891, G. Stanley Hall, an American educational psychologist, published a periodical on child psychology and pedagogy.
Other notable psychologists, Anna Freud and her father Sigmund, Jean Piaget, and Melanie Klein, contributed to the field at the beginning of the 20th century. These early researchers identified theories, described child development stages, and studied children's self-perceptions through various stages of their growth.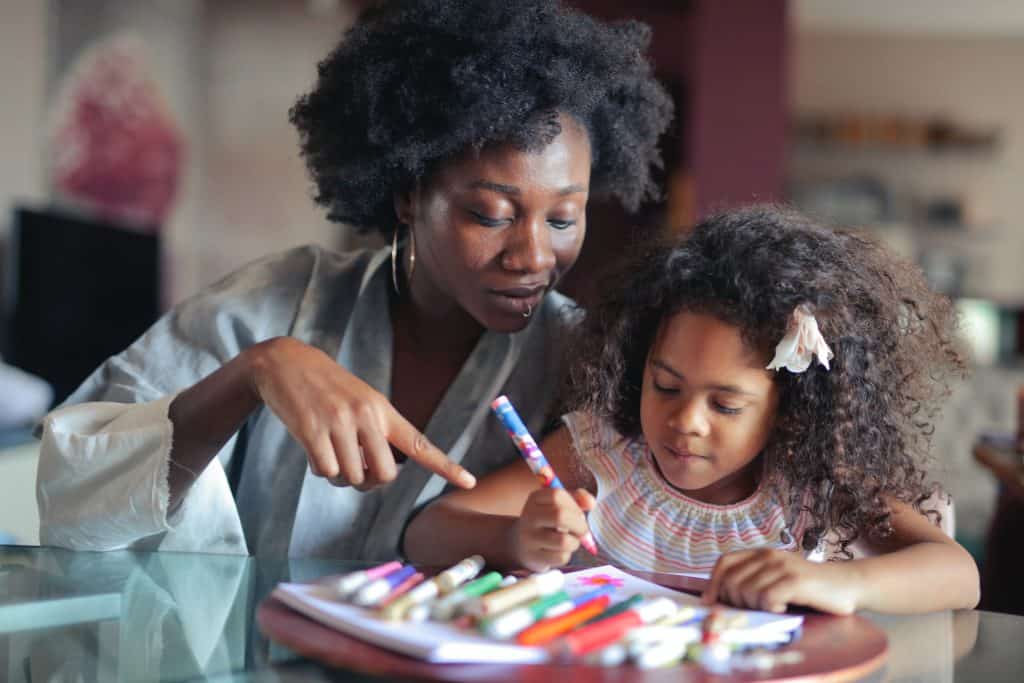 Today, those theories and research are the bedrock of today's Child and Adolescent Psychology. Professionals specially trained in infant, child, and adolescent psychology hold the skills to observe, assess, and treat a variety of problems experienced by children in today's society.
What Do Child and Adolescent Psychology Professionals Do?
Counselors and therapists work with a variety of children and adolescents who struggle with everything from a poor home life, bullying, abuse, homelessness, as well as neglect. From health problems, trauma and loss, cognitive and developmental deficiencies, master's prepared professionals can help children and adolescents develop skills and tools to live more productive lives.
The statistics for child and adolescent mental health in the United States are disturbing. According to the Center for Disease Control. Government reports that the estimates for children and adolescents diagnosed with some form kind of a mental health issue:
| | |
| --- | --- |
| ADHD | 6.0 million |
| Anxiety | 5.8 million |
| Depression | 2.7 million |
| Behavioral Issues | 5.5 million |
(Source: CDC)
The U.S. Health and Human Services Office of Population Affairs reports that the latest numbers see that an estimated 49.5% of children and adolescents have had some mental health disorder in their lives. That's nearly half of the 42 million adolescents in the United States (youth.gov).
Boys are more apt to receive mental health treatment and be prescribed medications than girls, and roughly, children aged 12-17 years old (16.8%) are more likely to receive treatment (National Center for Health Statistics, 2022).
That's a significant number of children and adolescents who would benefit from psychological help in some form. There are an estimated 117,513 professionals, with approximately 48% of those professionals holding a child and adolescent psychologists master's degree (Zippia, 2022).
Earning an M.S. or M.A. in Child and Adolescent Psychology is the foundation for this career. The graduate degree requires a bachelor's degree. Graduate schools will accept master's candidates who hold undergraduate degrees in psychology, social work, social sciences, etc.
What Will I Study in Online Child and Adolescent Psychology Degree?
Typically, master's programs in Child and Adolescent Psychology are accredited by Programs typically are 30-36 credit hours in length and can be completed in 12-24 months, depending on full or part-time enrollment. It goes without saying that courses will vary from school to school. There are some master's programs in this field you can complete in 12 months, but most require 2-3 years of study. You'll find programs that offer thesis and non-thesis options, as well as some that require a practicum or internship experience.
Courses will typically cover several areas ranging from general psychology to more specialized areas. You might expect classes in:
| | |
| --- | --- |
| Psychopathology | Abnormal Psychology |
| Psychobiology | Testing |
| Research Methods | Statistics |
| Lifespan Development | Biology |
| Cognitive, Behavioral, Social Psychology | Neuroscience |
(Source: Indeed)
What Are the Specialities in This Field?
There are several areas in child and adolescent psychology that are worthy of study. Autism spectrum disorders, gender development, ADHD, anxiety, and behavioral disorders affecting children ages 3-17 are areas of specialty with a graduate degree in Child and Adolescent Psychology.
Is This a Good Career Choice?
It's important to keep in mind that an M.S. or M.A. in Child and Adolescent Psychology doesn't qualify you to practice as a child psychologist. Still, it can be very useful and important to help you earn a Ph.D. in the field to become a clinical child psychologist.
An MS or MA in this discipline can prepare you for a career as:
| | |
| --- | --- |
| Child And Adolescent Therapist | Family Therapist |
| School Guidance Counselor | Researcher |
| College Faculty Member | Behavioral Therapist |
(Source: ZipRecruiter)
Clearly, there are more children and adolescents needing assistance than there are trained professionals to help them. The Bureau of Labor Statistics (BLS) reports that counselors trained in Behavioral Disorders and Mental Health have an expected job growth of around 23%, which is much faster than all other occupations over the next ten years. U.S. News and World Report estimates that behavioral and mental health careers have a low 4% unemployment rate.
Professional Counseling Careers
According to the BLS, the largest employers of trained behavioral disorder, mental health, and substance abuse counselors are in residential mental health and substance abuse treatment centers (9%), outpatient centers (19%), hospitals, and health systems (10%), individual and family services and practices (15%), and government agencies and services (8%). Careers can be found in both the nonprofit and for-profit sectors.
Jobs in this discipline tend to rank highly in the 100 Best Social Services categories:
| | |
| --- | --- |
| School Counselors | #12 |
| Mental Health Counselors | #15 |
| Clinical Social Workers | #19 |
| Family Therapists | #22 |
(Source: U.S. News and World Report)
Salaries for Master's Prepared Child and Adolescent Psychology Graduates
The BLS provides estimates of salaries for bachelor's prepared psychological counselors at $48,520 ($23.33 per hour). Those with master's degrees may earn between $66,977 (ZipRecruiter), $63,282 (PayScale), and $55,288 (Glassdoor), depending on position and where you work and live.
According to the BLS, Illinois, California, Florida, Texas, and Minnesota have the highest level of employment in this career with average, annual mean salaries between $81,150-$112,210.
Why Earn Your Master's Online?
During the Covid pandemic, more colleges and universities moved campus programs to their online platforms and widened their academic reach. If you're like most people, you need to work. You may have a family. Perhaps, you've located a master's program that offers what you want to study in another state.
You'll study the same coursework and be taught by the same faculty as in-person students, but with far greater scheduling flexibility. Online courses are frequently accelerated and offered in shorter terms which allows you to earn a degree quicker and save money on tuition.
Employers have increasingly started to support more employees enrolling in online educational programs since it has minimal, if any, impact on their work. They may even offer tuition assistance as part of your benefits package.
Admission Requirements
Schools will have different admission requirements, and there are some things you should consider in a program. While this isn't a comprehensive list it should provide you with a sense of what you'll see as you search online graduate programs.
General
Of course, graduate programs will require you have a bachelor's degree from a college or university that holds regional accreditation. You may need an undergraduate degree in psychology or education, but that's not always the case. Admission to programs may depending on their academic policies, accept undergraduate degrees in social sciences or social services. You may also be considered if you have another related undergraduate major or have pertinent work experience.
You'll complete an online application (and application fee), provide academic transcripts that demonstrate a minimum GPA (usually a 3.0), personal or professional recommendation letters, and an essay or personal statement of why you're pursuing the degree. You may be asked to provide a resume or curriculum vitae as well.
Graduate school admission officers are available to talk with you about any questions you have about your application. You also may want to make direct contact with the program director. This will let you learn more about the online program and how it can help you meet your ultimate goals. You'll also establish a relationship that can come in handy.
Test Scores
Since 2020, colleges and universities have started to waive GRE or MAT test scores. You'll want to be certain of the test policies for the schools you're interested in attending.
Admission Deadlines
Admission application deadlines are critical. You need to be sure you know all the deadlines for admission. Also, you'll want to be aware that graduate programs and colleges/universities' deadlines may not be the same. Departmental and program admission deadlines frequently come before the general deadlines set by the graduate school.
Be sure to determine if you need to apply to the graduate program before applying to the university's graduate school. It's a general rule of thumb that you'll need to accept the graduate school admission offer no later than April 15th.
Financial Assistance
Even if you have a suspicion you're not going to qualify for federal assistance; you'll still need to complete and file the Free Application for Federal Student Aid (FAFSA®).
Graduate schools and programs will frequently rely on FAFSA® information to determine if you may qualify for any university, state, or federal need-based loans. Some departments offer graduate scholarships or grants and require verified financial need as a determinant for funds.
If you're currently employed, don't overlook the possible educational assistance your employer may provide. Increasingly, employers view educational benefits as an employee incentive for career advancement or loyalty. You'll want to talk with your supervisor or Human Resources representative to discuss what your employer may offer in terms of tuition assistance or reimbursement.
Accreditation
In the 1990s, when online, hybrid, and distance education programs started, not all online degree programs were reputable and were primarily developed as money-making schemes by for-profit companies looking to cash in on federal student assistance. Other than the Distance Education Accrediting Commission (DEAC) (est. 1926) that accredited correspondence courses, there was no Department of Education-approved accredited programs and faculty weren't necessarily subject matter experts.
That changed in the mid-1990s.
Accreditation guarantees the degree curriculum follows specific educational standards. Accreditation also demonstrates that whether you enroll online or attend in person, the degree program, faculty, and curriculum, meet qualifications and have the appropriate educational credentials.
Depending on the program, you'll find schools hold institutional (the college or university has been accredited through a regional or national accreditation organization) and the program itself may be accredited by DOE-approved professional organizations demonstrating that the academic program prepares a student for a career in a particular field and to sit for credentialing exams.
Colleges or universities should hold accreditation from an approved Department of Education regional agency. Look for accreditation by such agencies as the Higher Learning Commission (HLC), Southern Association of Colleges and Schools Commission on Colleges (SACSCOC), Middle States Commission on Higher Education (MSCHE), etc.
Note: The American Psychology Association only accredits doctoral programs.
Professional Organizations
Society of Clinical Child and Adolescent Psychology (SCCP) this organization is part of the American Psychological Association (APA) and provides a variety of student resources such as journals and other publications useful for professionals and child psychology students
American Psychological Association (APA) is the national organization for psychology professionals and students. APA promotes networking, provides career advice and opportunities, and publishes articles and journals. APA also hosts an annual national conference for members.
Association for Behavioral Analysis International (ABAI) this association offers program accreditation as well as offering scholarly journals and listings of national job opportunities.
License and Certification
Licensing and certification in this field will depend on the state in which you intend to work as well as depend on your particular career path. States may permit child and adolescent psychology majors with a master's to become licensed as school psychologists or work as child psychology counselors.
Certification
Some graduate programs will offer certifications for people working in child and family service areas. These programs are typically offered online and can be completed in a few months. Some of the topics these certification programs cover may include:
Licensed Professional Clinical Counselor (LPCC) – Candidates for this license need to complete two years of supervised counseling experience and pass the National Clinical Mental Health Counseling Examination (NCMHCE) exam.
Marriage and Family Therapist (MFT) – Your master's may help prepare you to become an MFT following a year-long rotation and application for state licensure and passing the Association of Marriage and Family Therapy Regulatory Boards. Some states require you to have a graduate degree specifically in the field.
Child and Adolescent Psychology Master's Programs Online
All of the master's in child and adolescent psychology online programs here meet College Consensus' standards of quality. All are accredited. We present these programs in alphabetical order.
Adler University
Named after the founder of Adlerian psychology (individual psychology), Alfred Adler, Adler University's online Master's in Psychology with a Child and Adolescent Development concentration is taught by the same faculty as on-campus students. The 36-credit hour program includes core courses, electives, a Social Justice practicum, and a Capstone Project or Thesis. You'll study how educational support, social and emotional factors impact child and adolescent behaviors. It's possible to complete this program in as little as 12 months, and the degree will prepare you for a career in mental health or education.
American Public University

Here's an online MA in Psychology from American Public University that offers a Child Life concentration. You'll study theory, evidence-based practices, and techniques for working with children and families in crisis. The curriculum requires 39 credit hours, and APU will accept up to 15 transfer credits. Scheduling your studies around your work and life is easy at American Public University, with classes starting monthly and running for 8 or 16 weeks. Tuition is a reasonable $370 per hour, and APU has a discounted military tuition discount.
Azusa Pacific University

This California university's Master of Science in Counseling Psychology with a Specialization in Children and Adolescents will prepare you for LPCC licensure in California. The degree is designed to give you the tools needed to work with children experiencing psychiatric and developmental conditions and mental health issues. You'll improve your communication skills, develop critical thinking and ethical standards, and more. U.S. News and World Report includes the graduate psychology program at Azusa Pacific University, a Christian university, in its national rankings. New students enrolling for Spring 2023 may qualify for $500 applied to tuition.
The Chicago School of Professional Psychology
This program teaches topics in assessment and treatment, addiction disorders, and crisis and trauma intervention with its online MA in Psychology with a Child and Adolescent specialty. You can earn the degree in 12 months of full-time attendance and the 36-credit hour curriculum with an Applied Research Project in lieu of an internship or practicum. The project is used to measure your understanding of the material and your ability to integrate theories and practices. Course topics include crisis intervention, evidence-based programs for adolescents and children, and family therapy.
City University of New York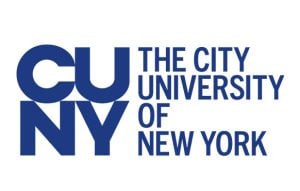 This MA in Psychology is the first online degree to be offered at CUNY. The MA has a concentration in Developmental Psychology covering the developmental life span. Courses focus on concepts and theories in areas such as psychopathology, biological foundations of behaviors, application of ethical considerations, and more. A Capstone Project is required to complete the 36-credit curriculum. While this program won't lead to licensure, it is an excellent terminal degree or bridge to a doctoral program. CUNY is regularly recognized as one of the nation's best universities by U.S. News and World Report as well as Forbes and Niche.
Grand Canyon University

Grand Canyon University was established in 1949 and is a Baptist-affiliated university. Long recognized as offering online degree programs, the Master's in Counseling in Childhood and Adolescence Disorders from Grand Canyon University may be a good choice if you want to work with and treat childhood behavioral issues. Core topics highlight family dynamics, developmental theories, childhood abuse or trauma assessment, etc. You'll also receive real-world experience with two internships and one supervised practicum. Tuition for GCU is reasonable, and the school offers substantial military discounts. Admission applications in December 2022 may qualify for the school's $500 New Graduate Student Holiday Scholarship.
Northcentral University
Earn your MS in Child and Adolescent Developmental Psychology in as few as 16 months by taking ten courses for a total of 30 credit hours at Northcentral University. This degree is offered 100% online and doesn't include any group work. All faculty for this online program are doctorally prepared and have significant experience in teaching developmental psychology and psychological foundations in children and adolescents. The curriculum also includes courses in ADHA, the autism spectrum, ethics, research design and statistics, and more. You're offered the option of finishing the program with either a Capstone or an internship in Child and Adolescent Developmental Psychology.
Southern New Hampshire University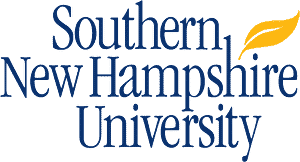 The Master of Science in Psychology (MS) with a concentration in Child and Adolescent Psychology from SNHU covers a range of topics in cognitive and social psychology, learning theory, ethics, and research methods. Offered online, this 36-credit hour degree includes studies in measurements and assessment, neuropsychology, and a child development seminar, as well as a Capstone Project. SNHU can accept up to 12 graduate transfer hours. The Master of Science doesn't lead to certification or licensure but will prepare you for a career in social services, healthcare, or education. Southern New Hampshire University has consistently been recognized by U.S. News and World Report's Most Innovative Schools.
University of Minnesota
You can earn an online MA in applied child and adolescent development from this school with specialties in Child Life (96% of UM graduates in this concentration are working in the field), Infant and Early Childhood Mental Health, or Individualized Studies. The curriculum is 32-35 credits that's taught by an award-winning faculty. Among the core classes in this program are developmental psychology, research methods, biological and cognitive development, and more prior to enrolling in specialty classes. The degree won't qualify you for licensure, but if you're a Minnesota resident, you can take additional coursework to pursue LPCC, with courses only offered in person.
University of South Florida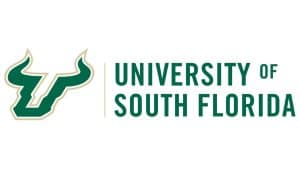 You have two options for USF's Child & Adolescent Behavioral Health Master of Science program with either an applied or thesis option. The thesis option will require the submission of GRE scores. You'll be also be required to declare your track when you apply. Offered entirely online, this program requires 39 hours in research and evaluation, behavioral health, as well as cultural competency. You'll work with an advisor throughout your program to develop possible thesis concepts or field experience opportunities. Normally, this degree can be completed in two years of full-time attendance.
Related
2023 Best Online Master's in Educational Psychology
2023 Best Online Master's in Family Counseling
2023 Best Online Master's in Behavioral Psychology and Applied Behavioral Analysis