Becoming a Certified Public Accountant in Louisiana can be an excellent career move for those interested in pursuing a career in accounting. As a CPA, you'll have a wide range of career opportunities available to you, from public accounting to government agencies and private companies. However, the path to becoming a CPA in Louisiana can be challenging, with strict eligibility requirements and a rigorous exam process. In this article, we'll provide you with step-by-step instructions on how to become a CPA in Louisiana, including eligibility requirements and exam information. Whether you're just starting your accounting career or looking to advance in your current role, this article will give you the information you need to succeed as a CPA in Louisiana.
Louisiana
Louisiana enjoys a diverse economy. The Creole State supports a robust tourist sector that draws people worldwide. Offshore oil and gas drilling and refineries contribute to a massive petrochemical industry and the subsidiary support it requires. The bottom of Louisiana is where the mighty Mississippi River connects to the world's oceans. Trade and transportation are, and always will be, big business in Louisiana.
These facts give licensed CPAs in Louisiana a broad range of industries and specialties. Accounting professionals can step into private practices or sign on with well-established firms.
Major consultancies in the Pelican State include accounting entities like Baton Rouge's Postelthwaite & Netterville. Allday Consulting manages offices in Covington, Metairie, Slidell, and Lafayette. The Big Four firms have a presence in Louisiana as well. Accountants can find work in New Orleans and smaller cities working for Deloitte, Ernst and Young, or KPMG.
Here are the Steps to Become a CPA in Louisiana:
Are you a future CPA prepared to meet the challenge and discover how to become a CPA in Louisiana? These four steps will show you how to get there!
Getting Your CPA Education in Louisiana.
Taking the Uniform CPA Exam in Louisiana.
Gaining the Needed Experience in Louisiana.
Getting Your CPA License and Continuing Education Louisiana.
Getting Your Education in Louisiana
Begin the process by getting information about accounting programs through Louisiana business schools. The State Board of CPAs of Louisiana requires licensed CPAs to complete a bachelor's degree and 150 credit hours of college coursework.
An undergraduate degree in accounting includes 120 semester hours. Earning a Master's in Accounting or a post-baccalaureate certificate is the simplest way to get the 30 additional credits needed to become a CPA in Louisiana. You can find many programs to choose from available entirely online. There are specialized five-year CPA track programs in Louisiana. CPAs can combine an undergraduate and graduate curriculum to get the 150 credit hours needed to meet CPA requirements in Louisiana.
Future CPAs who attended business school outside the United States jurisdictions must have credits evaluated by Foreign Academic Credentials Service, Inc. You can contact the organization directly and request an evaluation. Findings are submitted directly to the NASBA (National Association of State Boards of Accountancy) CPA Exam Services.
Curriculum
Louisiana has specific CPA degree and curriculum requirements. The 150 credit hours of college experience earned through bachelor's degrees, undergraduate level, and post-bachelor certificate courses, or master's programs must include a combination of business and accounting courses.
Twenty-four credit hours of accounting courses are required. These courses include intermediate accounting, cost accounting, income tax accounting, and auditing. Accounting students also need three to nine hours of accounting theory, advanced financial accounting, or nonprofit accounting or auditing. Six credit hours of accounting elective courses are required above the elementary level.
Twenty-four semester hours of business courses outside of accounting are part of the requirement. Be prepared to take six hours of commercial law. These credits cover the Uniform Commercial Code. They focus on consumer protection and the regulatory environment.
What is One of Louisiana's Best Online Accounting Business Schools?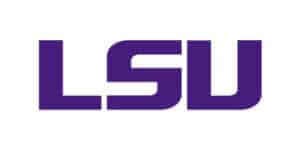 Louisiana State University offers some of the nation's best accounting programs. These degrees are for undergraduate and graduate business students. Online delivery allows future CPAs to invest in their futures without sacrificing convenience. 
The Bachelor of Science at LSU Alexandria gives students access to an excellent introductory program. This distance degree provides undergraduate students with a thorough comprehension of emerging accounting techniques needed in the profession.
The Bachelor of Science at LSU Alexandria features a concentration in Mathematics. This entirely online program prepares graduates to master analytical skills. These students are ready for employment as actuaries, statisticians, financial analysts, data scientists, cryptographers, computer programmers, high school teachers, and more.
The business school's Bachelor of Science is flexible. It provides preparation for careers in risk management, assessment, and academics. The curriculum was developed out of LSUA's Department of Mathematics. Program leaders proudly present an entirely online program. It grows and refines students' analytical skills. Topics involve mathematics, statistics, risk management, financial economics, and quantitative finance.
LSU Alexandria hits a home run with this post-baccalaureate certificate. Students earn the credits needed to take the CPA exam. The post-baccalaureate certificate features a thorough knowledge of business law, taxes, financial accounting, and auditing.
LSU Online's MicroCred program allows undergraduate and graduate students to gain practical knowledge and skills online. After completing a MicroCred, students receive a digital badge to publicize their achievements in their specialization. LSU administers the program. Admission to the University is optional. The courses taken serve as credit to start CPAs in Louisiana on the path toward degrees or professional goals.
The Online Distance Learning Courses at LSU
ODL courses are self-paced and open enrollment. Accounting students can start classes any day of the year. The courses are for college credit. They can be applied toward a future degree. Distance learners take advantage of ODL accounting courses to fulfill the state's prerequisite to sit for the CPA Exam.
Taking the Uniform CPA Exam in Louisiana
Students must first complete all educational requirements. They must also have lived in Louisiana for at least four months before the test date of the exam. They can then apply to take the Uniform CPA Exam.
Visit the CPA Examination Services (CAPES) website to register online or download application forms. You must send in the documentation with a completed Uniform CPA Exam application. A qualifying application includes the following items:
Official college transcripts that show applicants earned 150 credit hours and an undergraduate degree.
Affidavit for Course Substitution. This resource is for students needing to petition the Board to substitute courses for requirements. Students who attended school outside of Louisiana and who needed access to courses suiting their requirements fill this out.
Application and exam fee payments are made via check, credit card, or money order to CPA Examination Services.
Some test takers need an ADA Accommodation Request Form. This form requests special disability testing accommodations.
Once resources are submitted, CPA Exam test takers in Louisiana will receive the National Association of State Boards of Accountancy's Notice to Schedule (NTS) the Uniform CPA Exam. This notice comes through mail, fax, or email, depending on the method of notification chosen when applied.
Use Prometric's website to schedule your exam at a Louisiana testing site.
Exam locations
| | |
| --- | --- |
| Alexandria | Bossier City |
| Lake Charles | Metairie |
| Baton Rouge | |
Students arrive ready to test at their chosen Prometric test site on exam day. Future CPAs can access their scores online two days after taking the test. Scores are also sent via U.S. Mail.
Gaining the Needed Experience in Louisiana
Louisiana's State Board of CPAs puts forth experience rules per the Uniform Accountancy Act. It notes that CPA candidates must retain one year of full-time or 2,000 hours of part-time accounting experience. Licensed CPAs supervise the work experience.
Business students should contact their school's accounting department or career center to find relevant work experience. These entities act as hubs for networking and employment opportunities.
Getting Your Louisiana CPA Certificate
Once you complete the State Board of CPAs of Louisiana's education requirement, it is time to pass the Uniform CPA Exam. Work hard for the year of experience, and then you can apply for a CPA Certificate.
Candidates download the Application for a Certificate as a Louisiana Certified Public Accountant online. (The terms "license" and "certificate" are used interchangeably.) The document is one's application for licensure.
Louisiana CPA applicants must ensure to submit documents along with their completed application form. Confirmation letters from supervising CPAs of employment experience are included in the application. Official school transcripts and a check or money order for $100, payable to the State Board of CPAs of Louisiana, rounds out the application packet.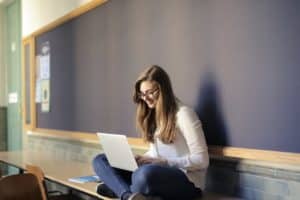 Louisiana's Continuing Professional Education
In Louisiana, CPAs are required to complete 120 hours of CPE credits every three years. Of those 120 hours, at least 20 hours must be completed each year, with a minimum of four hours in ethics courses. Additionally, CPAs who hold a permit to sign attest reports are required to complete an additional eight hours of attest CPE every year. It's important to note that the Louisiana State Board of CPAs may audit a CPA's CPE records at any time to ensure compliance with the requirements. Failure to comply with CPE requirements can result in disciplinary action, including fines and suspension of the CPA's license.
Becoming a CPA in Louisiana
Becoming a CPA in Louisiana is a great choice! Years of education and rigorous work pay off when you receive your license as a CPA. All active CPAs should apply to become members of the American Institute of CPAs. 
The national professional accounting organization gives members networking and development opportunities. Accountants in Louisiana also enjoy continuing education programs with professional guidance and advice. The Society of Louisiana CPAs is another regional association to join. Start your journey to becoming a CPA in Louisiana today.
Related Resources
Best Online Bachelor's in Accounting
What is a Master's in Accounting Degree?
Best Free Online Accounting Courses