Earning a Master's degree in Accounting prepares graduates for top positions within small businesses, corporations, and even international organizations. A Master's in Accounting degree helps students advance their foundational math skills while simultaneously diving into the problem solving and critical thinking skills that are essential to keeping businesses of all sizes running efficiently.
Many professionals who complete their Master's in Accounting go on to earn their CPA designation or Doctorate in the field as well. Earning a master's degree or higher in accounting sets the stage for graduates to take on positions in management accounting, auditing, forensic accounting, and even executive level careers. In fact, according to a study, those with a master's degree generally earn an average of $400,000 more over the course of their lifetime than those who have only completed a bachelor's degree.
Having a master's degree is also an essential step if you plan to sit for the CPA exam. As of 2014, in order to be qualified to take the exam, you must earn 150 educational credit hours. This is 30 credits beyond a bachelor's degree, making earning your Master's in Accounting an intelligent strategy with the goal of becoming a Certified Public Accountant. To learn more, check out our Ultimate Guide for Accountants or our Ultimate Guide to the CPA Exam.
Is accounting a secure field to enter into?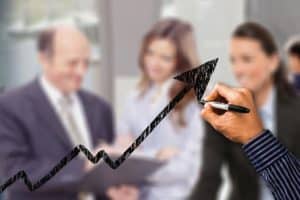 Those who complete a Master's in Accounting often have more opportunities for positions with higher pay in the finance and business industry. The average annual salary for those with a Bachelor's in Accounting is $79,520, according to the Bureau of Labor and Statistics. This number significantly increases as you look into top positions within the industry, which often require a master's.
The job outlook for accountants is promising, with an expected increase of 4% between 2019 and 2029. Accountants are expected to remain in high demand because of the complex nature of globalization, growing economies, and taxes. As more companies grow and become public, there is, by default, an increase in the demand for accounting professionals who can handle the complex but necessary financial paperwork and processes. Earning a Master's in Accounting is an integral step that can lead to top opportunities as well as the ability to sit for the CPA exam.
What is the difference between a Master's in Accounting and an MBA in Accounting?
If you have done any research on graduate-level accounting programs, you have probably noticed that most options fall into the category of a Master's in Accounting or an MBA in Accounting. The difference between the two may seem subtle at first. Still, there are some critical aspects to take into consideration as you choose a program that is the best fit for your educational and professional goals.
The Master's of Business Administration is one of the most common graduate degrees in a variety of fields. All MBA programs include a basic level of accounting and financial education built into the curriculum. This curriculum in an MBA gives students a broad scope of all the major aspects of leading a business with the major focus on business leadership. An MBA in Accounting will then add a few accounting specific courses after the foundational courses are completed. These allow students to dive deep into accounting concentration courses while still benefiting from the leadership, business analysis, communication, critical thinking, marketing, and networking that is included within high-quality MBA programs.
Master's in Accounting degrees provide an immersive experience for those who want to focus specifically on skills related to accounting. Many Master's in Accounting programs also offer additional certificates or areas of specialization that encourage the advancement of business and management skills. Both programs offer many advantages for graduates and teach important skill sets such as business analysis using financial statements, risk and performance management, the international dimensions of accounting, and advanced accounting information systems. But the Master's in Accounting degree will deliver all coursework through the lens of an accounting professional.
Is a distance or hybrid Master's in Accounting as reputable as an on-campus degree?
Accredited business schools, such as those listed on our Best Online Master's in Accounting and Best Online Accounting MBA rankings, typically offer the same high-quality education as on-campus programs. In fact, the professors assigned to online classes often teach on-campus courses as well. Many online degrees include a blended option that integrates both distance and online learning. These residencies give students the ability to interact with peers during lectures while still having the flexibility of completing course assignments on their own schedule. Completing a degree with accreditation is key, especially for those who plan to take the CPA exam or move on to their doctorate degree. Overall, it is best to earn a degree in whatever form works for your personal needs and schedule.
Resources for Master's in Accounting Students
Moving into managerial positions or opening your own accounting/CPA firm can make it challenging to create a balanced life. The Lead to Win podcast is hosted by Michael Hyatt and his leadership development firm Michael Hyatt & Company. During the podcast, Hyatt shares his personal experience on topics such as goal-setting, personal development, leadership, intentionality, and productivity. He also shares advice on creating balance in order to have a "double win" at home and work. Weekly Leadership Lessons for Lasting Success are weekly episodes within the podcast that equip overwhelmed leaders with tactics, tools, and discipline methods for sustainable success. There are currently more than 180 episodes that listeners can quickly complete on a commute to work or school. There are more podcast suggestions on our Best MBA Podcast for 2021 list.
Goldman Sachs is an international investment bank that provides a variety of financial services. The Exchanges at Goldman Sachs is a well-rounded podcast where experts from within the firm exchange information about what is currently shaping markets, industries, and the global economy. It is necessary for accountants and accounting students to stay updated with the current markets, which this podcast accomplishes in around 20 minutes or less. Several podcasts from the Research Division give reports on financial services, a commodities bull market, and policies under democratic control. The Global Markets Division shares about low-interest rates and emerging markets. The Investment Banking Division discusses how companies utilize SPACs in order to raise funds and recent changes in investment banking. Recent episodes have covered how supply chain disruptors are affecting inflation, the state of American corporate pensions, how hedge funds are navigating a volatile market, and cryptocurrency trading.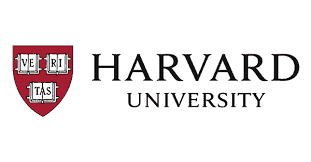 Harvard's Nonprofit Financial Stewardship Webinar: Introduction to Accounting and Financial Statements is a valuable tool for accountants who plan to work with or for nonprofit organizations. This webinar-style course makes learning and understanding the basic principles of nonprofit accounting quick and straightforward. Students learn in a convenient, self-paced format that includes all course materials and transcripts free of charge. The Introduction to Nonprofit Accounting and Financial Statements webinar was created to introduce basic nonprofit accounting skills to those who may not have experience in this specific field. The webinar is held alongside the Nonprofit Financial Stewardship Executive Education program offered through Harvard's business school. It is taught by Eric Schwartz, the Managing Director of PricewaterhouseCoopers National Assurance Health Services.


MIT's free Management Accounting and Control course is a part of the University's MIT OpenCourseWare program. This online program makes courses and resources available to people all over the world. Management Accounting and Control's coursework takes a look at management accounting for problem-solving and control in profit-directed companies and organizations. The class also teaches about product costing and budgetary control systems for monitoring, coordination, and planning the performance of businesses. Students will also learn about the fundamentals of measurement and creating a framework for assessing behavioral dimensions of control systems. The role of managerial styles is discussed as it pertains to motivation and performance within an organization. The only financial obligation associated with this course is the suggested textbook Accounting for Decision Making and Control by Jerry Zimmerman. Those earning their Master's in Accounting are often looking for top positions within companies. The skills in this course can help accountants improve their managerial and accounting skillset for free.
Bloomberg is a well-recognized leader in financial data and analytics. They specialize in providing relevant, accurate, and up-to-date business news. Bloomberg Markets specifically focuses on the delivery of information directly related to global financial markets. Top business schools even offer Bloomberg terminals for MBA students to utilize in their finance courses. Bloomberg Markets provide graduate accounting students with 24-hour access to much of the same information, which can be highly beneficial to their studies. Articles fall into many categories. These include, but are not limited to, fixed income, deals, economics, ETFs, the foreign exchange market, alternative investing, factor investing, and Markets Magazine. Data and news is updated constantly throughout the day. Currencies, commodities, rates, and bonds, and an overview of stocks are all searchable by continent and then by country. You can also read wealth-related articles on living, taxes, opinion, advice, and retirement.
Business Class is sponsored by American Express and provides information on top business trends, tips, advice, insights, and inspiration. The website offers "modern business education" with an immense amount of articles and resources to help accountants grow their business skills and navigate challenging times. As a student working towards their Master's in Accounting, you will find many pieces of wisdom and knowledge throughout this blog. The main sections are Managing Money, Building Your Team, Getting Customers, and Planning for Growth. Within these sections, accounting students can learn about different aspects of the business, including cash flow, hiring and human resources, marketing and sales, strategy, financing, and taxes. You can also learn more about customer relations, taxes, digital tools, leadership, research, company culture, growth opportunities, social media strategy, productivity, and operations. Recent trending articles have included Employee Upskilling, Reskilling, How to Be a Modern Business Leader, Social Media 101, Delegation Techniques, and How Early Candor Can Garner Trust. For more of the top business blogs of 2021, you can look through our Best MBA Blogs ranking.
Where is the best place to earn a Master's or MBA in Accounting?
When researching prospective programs, one of the most important criteria should always be accreditation. In addition to regional accreditation, business programs can hold business accreditation. The top 5% of business schools worldwide carry AACSB accreditation. The AACSB also offers an additional Accounting Accreditation that requires schools to meet extensive standards specific to the accounting profession. The other two accreditation agencies that are notable in the business education world are the ACBSP or IACBE.
Outside of accreditation, you should consider how you plan to complete your degree. Would you prefer evening courses, a fully online program like those listed on our Best Online Master's in Accounting Ranking, or an accelerated on-campus degree? Each format comes with a variety of benefits. The important thing is to find a program that works for your current schedule and budget and your future plans. Online programs often offer in-state tuition discounts, accelerated options can be less costly in the long run, and evening programs offer the benefit of being able to maintain work commitments while still earning your degree. No matter which format you choose, earning a Master's or MBA in Accounting is an excellent investment toward your future.
Next Steps
Accounting plays a vital role in today's businesses. Accounting services help everyone in an organization track income and expenditures. It also ensures compliance while providing investors, management, and the government with quantitative financial data. This data can then be used in making informed business decisions. Professionals who pursue a Master's in Accounting should be prepared to continually raise their skills in the areas of business knowledge, attention to detail, computer literacy, communication skills, and mathematical skills. It's a continual next step. The good news, is there are many resources for accountants that can be utilized for professional development, such as the websites, courses, and podcasts listed within this article. For those are considering taking the CPA exam, another excellent next step is checking out the Ultimate Guide to the CPA Exam to jump start preparation.
Related Resources:
Online Accounting MBA Ranking
Online Master's in Accounting
Online Bachelor's in Accounting
Best Free Online Accounting Courses
What is an Associate's in Accounting Degree?
What is a Bachelor's in Accounting Degree?
What is a Doctorate in Accounting Degree?
Highest Paying Accounting Careers
Ultimate Guide to the CPA Exam
Best Master's in Accounting Programs